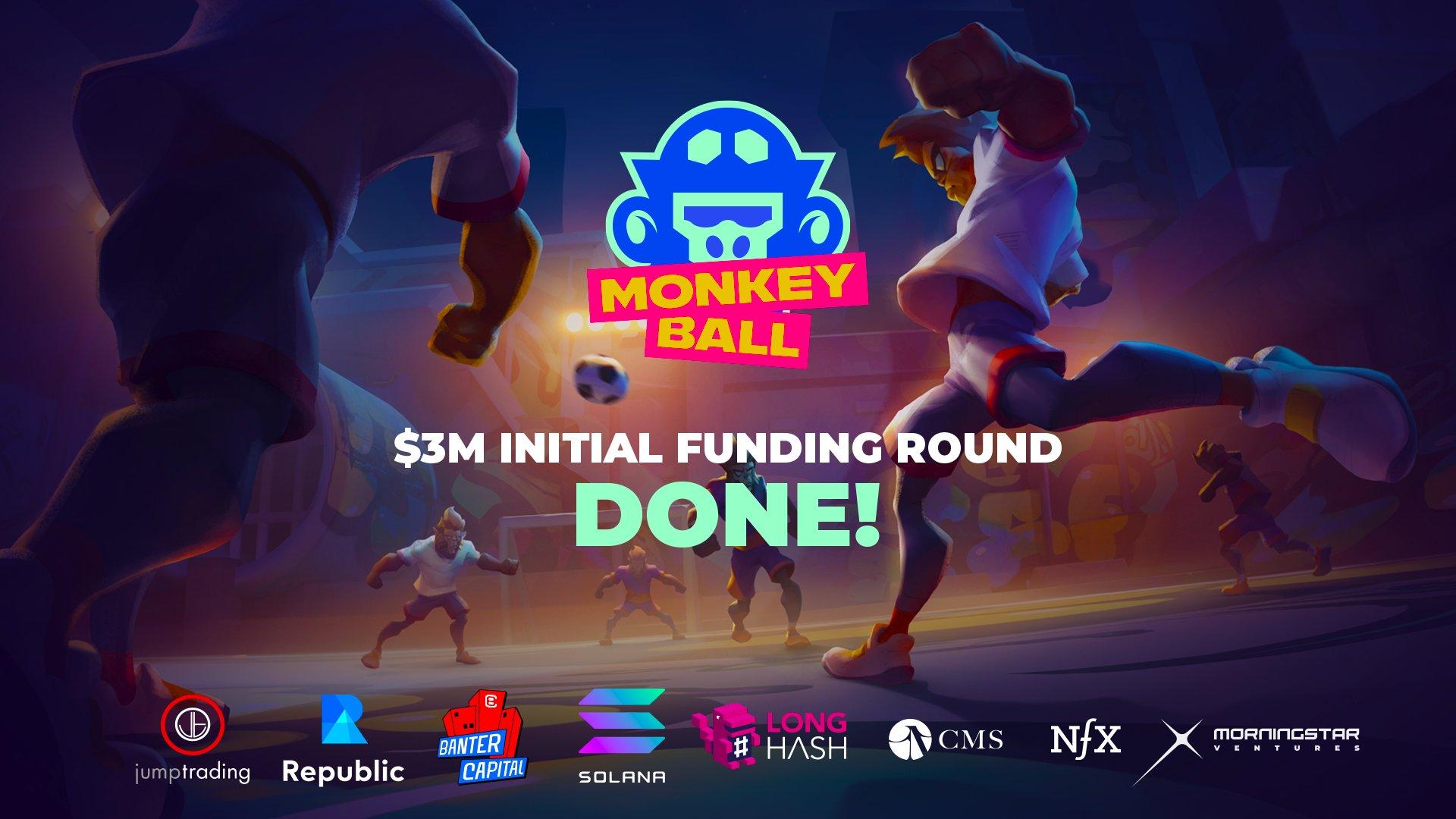 MonkeyBall NFT Game Receives Funding From DraftKings Founders
Not to be confused with the famous Super Monkey Ball series by Nintendo, MonkeyBall is a unique soccer game using concepts from blockchain and the metaverse. The platform has received considerable investments from credible entities and could be one of the biggest projects launched on the Solana blockchain. It's not your typical NFT video game, and can be fun to play but highly challenging to master.
Article continues below advertisement
MonkeyBall was the first project to use StarLaunch as a launchpad. StarLaunch, the first insured IDO (initial DEX offering) launchpad on the Solana blockchain, helps decentralized Solana-based projects raise capital.
What's MonkeyBall?
Based on the Solana blockchain, MonkeyBall is a play-to-earn soccer game where players can earn rewards for competition and other activities. Players compose a team of four monkey NFTs, with each monkey having the position of either scorer, defender, midfielder, or goalkeeper. A match between two teams consists of six rounds per half, and the first team to score three goals wins.
Article continues below advertisement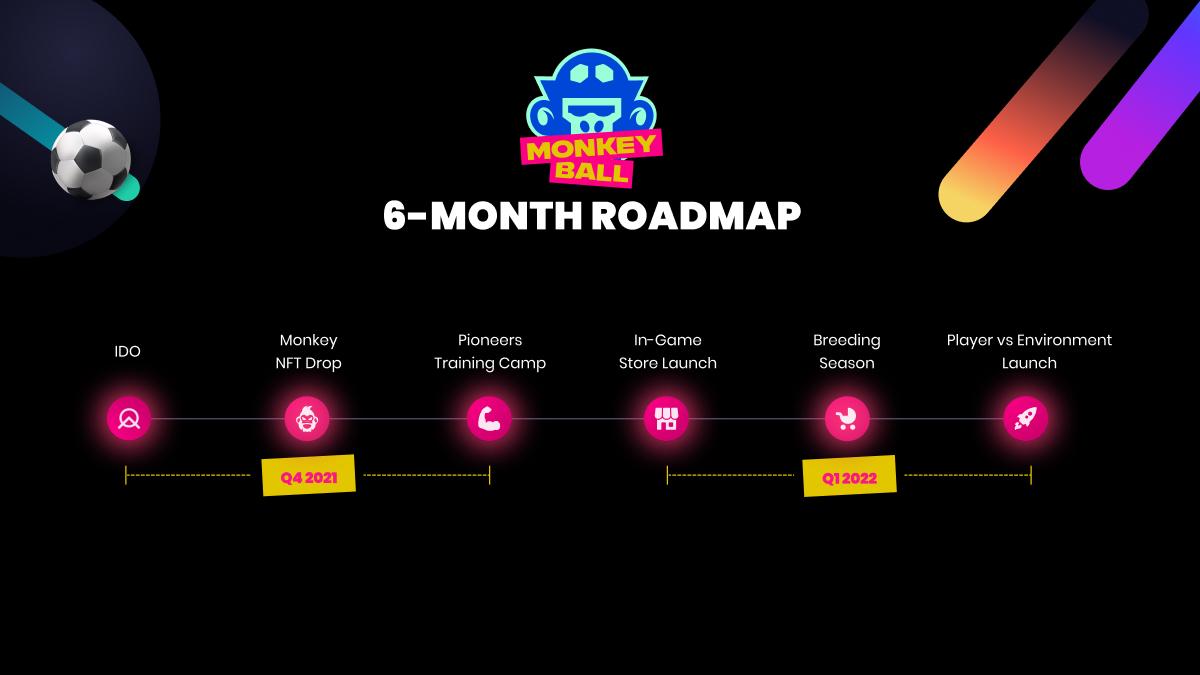 There are three modes in the MonkeyBall game: Player vs Environment, Player vs Player, and Team vs Team. The Player vs Environment mode is essentially a training mode, allowing players to train their monkeys and improve their skills.
Article continues below advertisement
The Player vs Player mode consists of one person controlling their entire team and competing against another player who's controlling their entire team as well. Meanwhile, the Team vs Team mode is a four-player vs four-player mode, where each monkey on each team is controlled by a player.
MonkeyBall is more than just a game, it's a metaverse as well
Along with being able to build a team of monkey NFTs and play with them, users will be able to purchase NFTs of the stadiums in which teams compete. In a unique concept, the rewards that are distributed at the end of matches are split between stadium owners, players, and spectators who cheered for the winning team. This is different from your typical game, where only players are rewarded.
Article continues below advertisement
Players who own stadium NFTs can have others play matches in their stadium, and they'll be rewarded for it. Users can also be rewarded for simply watching a match and cheering for a team. MonkeyBall hopes that spectators can play the role of actual fans in a real-life sporting event, boosting enthusiasm. Those involved in the match will be rewarded in the game's native token, MonkeyBucks (MBS).
Article continues below advertisement
Who has invested in MonkeyBall?
Raising $3 million in a funding round in Oct. 2021, MonkeyBall has received investments from Solana Capital and Morningstar Ventures. Founders from platforms such as eToro and DraftKings have also invested in the game.
How can I buy MonkeyBall NFTs?
The video game plans to release Monkey NFTs and its training camp game in Dec. 2021, while stadium NFTs will be dropped in the second quarter of 2022. You can visit its website to stay up to date on NFT drops and game releases.