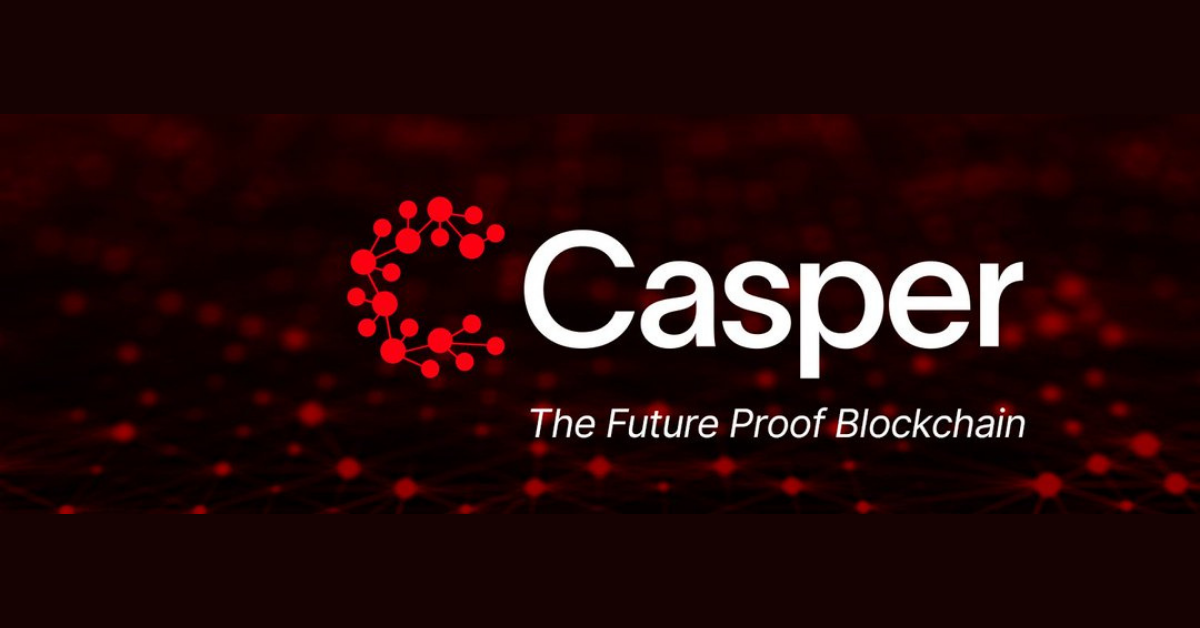 Casper Platform's Native Token, Casper (CSPR), Looks Promising
By Alyssa Exposito

Oct. 1 2021, Published 1:49 p.m. ET
The Casper network is a PoS (Proof-of-Stake) enterprise blockchain designed to help other enterprises and businesses start building blockchain-enabled products quickly and effectively. The network has created its native token, Casper (CSPR), and has been in an upward trend. Here's where to buy the token.
Article continues below advertisement
Using a specific type of PoS consensus protocol called Casper CBC, the Casper network touts features that include upgradeable smart contracts, developer-friendly features, and lower transaction costs than most Layer-1 blockchain offerings. Since Casper runs using the same type of protocol Ethereum will eventually adopt, the team behind the Casper Network sometimes refers to the project as the "final evolution" of Ethereum.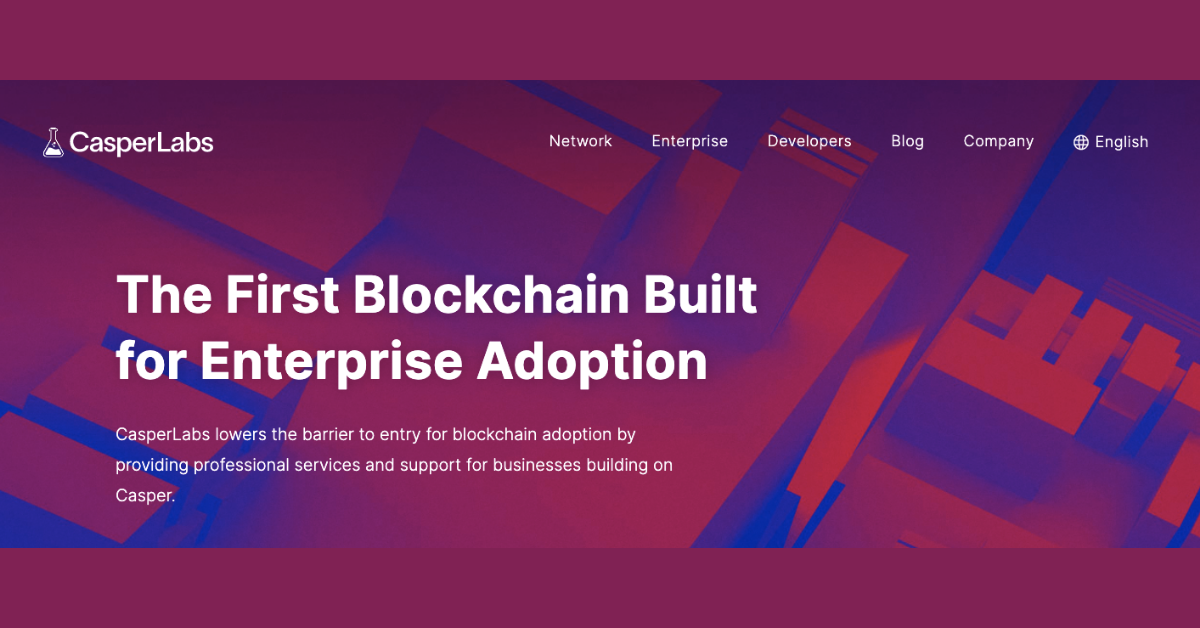 Article continues below advertisement
What is the Casper (CSPR) token?
Casper launched on mainnet this past March and is the first live PoS blockchain built off the Casper CBC specification designed by Ethereum developers. Casper is uniquely designed with "future-proof architecture" that allows for the platform to be continually developed according to the evolving needs of its users, providing maximal accessibility regardless of a developer's experience.
Article continues below advertisement
Built to suit developers and enterprises, Casper aims to be a vehicle in guiding a new era of Web3 use by solving the infamous "adoption trilemma." Casper solves the trilemma by offering enterprise-grade security, scalability, and decentralization all within the same blockchain protocol.
Where to buy Casper (CSPR) tokens
Despite just being on the market for a few months, CSPR has quite a few trading pairs. The majority of the trading pairs are in stablecoins including DAI or USDT. Those who are interested can find CSPR tokens being traded on the following exchanges—OKEx, Gate.io, Coinlist Pro, and ZB. However, CSPR token has the most trading activity on Huobi Global.
Article continues below advertisement
What makes Casper (CSPR) unique and is it worth the investment?
CSPR tokens are used to reward network validators for processing on-chain transactions via Casper's PoS consensus mechanism. The initial supply of CSPR tokens was 800 million, and the total supply follows a slightly inflationary issuance schedule. At its first initial public sale, 400 million CSPR tokens were released and approximately 183 million tokens were provided as liquidity to several exchanges.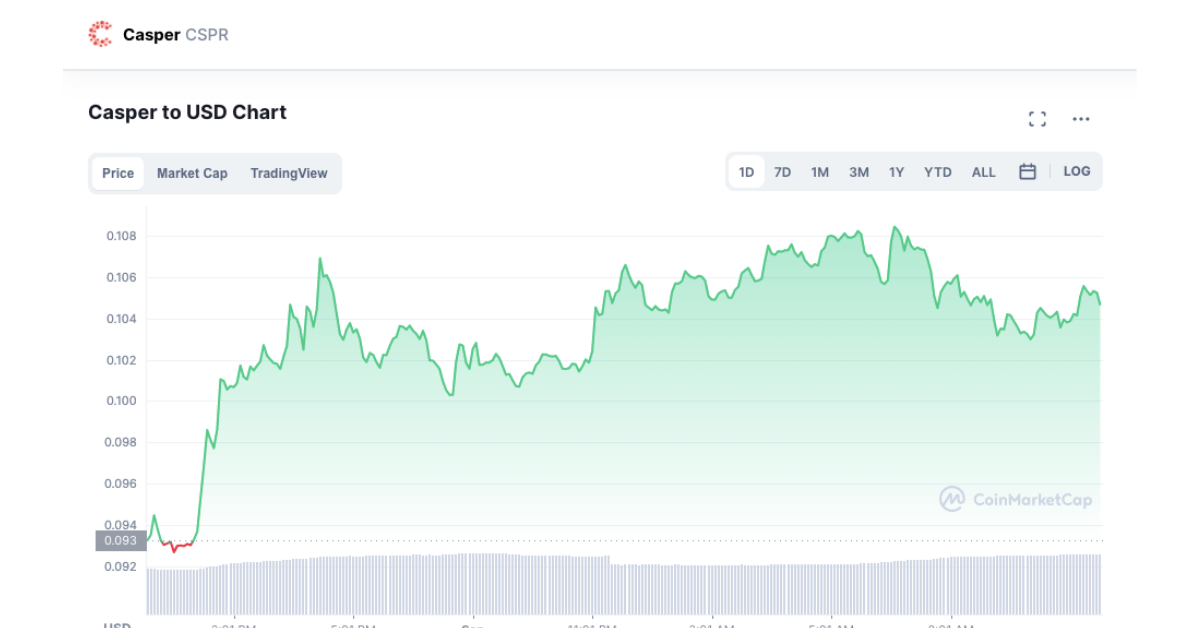 Article continues below advertisement
According to CoinMarketCap, at the time of writing, CSPR is up almost 12 percent and trading at $0.1039 with a total market cap of $233,870, 596, and a circulating supply of 2.25 billion CSPR. Steadily sustaining an upward trend, the CSPR token was just $0.08 less than 48 hours ago, which makes it a rather viable token to invest in.
Casper Blockchain uses-cases in the real world
The organization behind the Casper Network is composed of a wide array of former executives from top enterprises including Microsoft, Google, and Adobe. The team is integral to the design and infrastructure of the Casper platform as they continue to develop and evolve, particularly in partnerships.
Article continues below advertisement
Given how user-friendly Casper's platform is to build on, many developers and businesses are building products and services on Casper like decentralized oracle network, Chainlink, and SJM Group to promote Web 3.0 adoption across the United Arab Emirates.