CoinMarketCap, the Most Widely Sourced Price Tracker, Makes Crypto Discoverable
This is how CoinMarketCap, the world's most-referenced price-tracking website for crypto assets, makes money.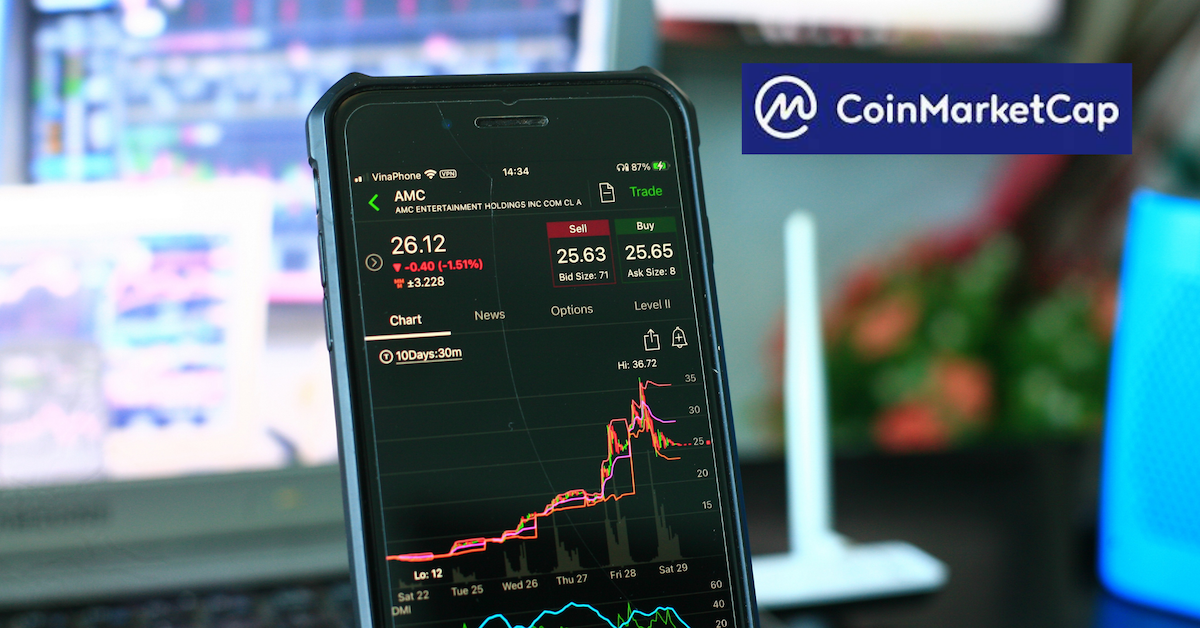 As one of the world's most widely referenced resources for cryptocurrency investors, CoinMarketCap is no small operation. And after its acquisition by Binance in Apr. 2020, the website's outlook seems even stronger. Here's how CoinMarketCap makes money.
Article continues below advertisement
Article continues below advertisement
With its mission in making crypto "discoverable and efficient globally," CoinMarketCap empowers retail users with unbiased, accurate information so that they can draw their own conclusions. Frequently cited by CNBC, Bloomberg, and other major news outlets, CoinMarketCap has contributed significantly to the knowledge base surrounding cryptocurrency—even the U.S. government uses its data for research and reports.
What did Binance's buyout of CoinMarketCap mean?
CoinMarketCap founder and former CEO Brandon Chez played a major role in making the site what it is today—one of the most popular resource aggregators. When Binance announced its acquisition of CoinMarketCap, it shared that it hoped to shift the site's model from ad-based to subscription-based. However, CoinMarketCap has maintained its independent business model.
Article continues below advertisement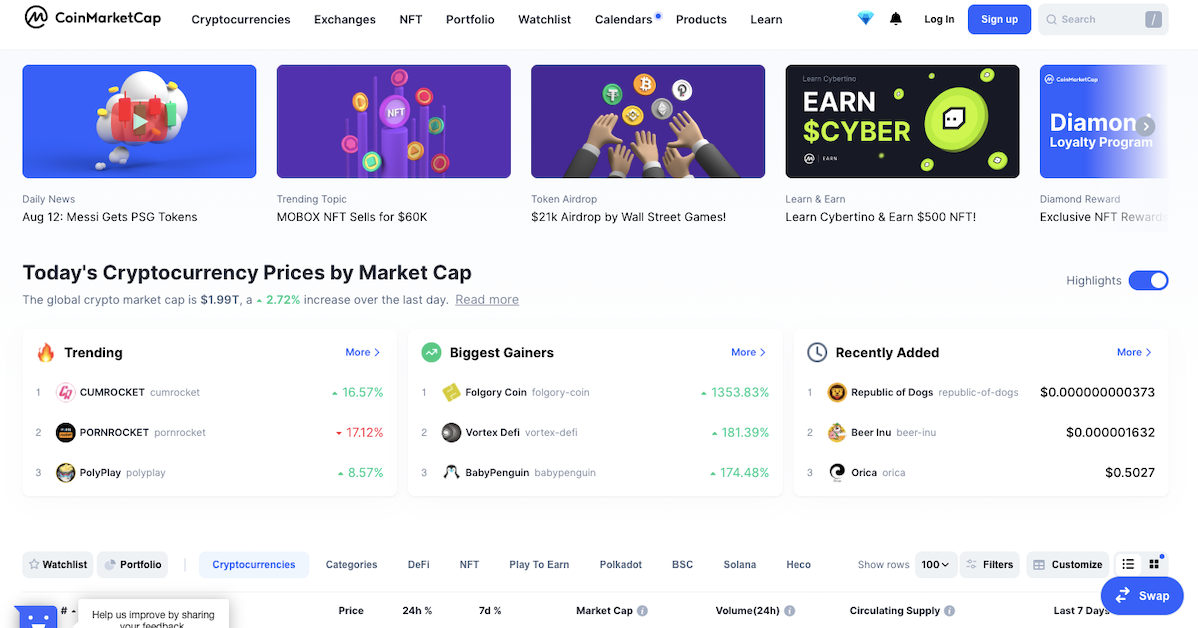 Article continues below advertisement
Article continues below advertisement
In joining forces to make "crypto more accessible worldwide," the landmark deal combined two of the most trusted brands in crypto and introduced some significant growth opportunities to the industry. Although Chez has stepped down as CEO of CoinMarketCap, he has stayed on the team as an advisor.
While some crypto natives have criticized the acquisition of Binance because of personal sentiments toward Changpeng "CZ" Zhao, it remains a reliable source for the overall crypto sphere.
Article continues below advertisement
How does CoinMarketCap make money?
CoinMarketCap deploys some of the same strategies other websites do. Ad-based business models, a very common way for websites to generate capital, involve selling ad space and using tools such as Google AdWords and AdSense to profit from traffic on a site.
Article continues below advertisement
Article continues below advertisement
Using "pay-per-click" advertisements, websites incorporate Google AdSense to tap into Google's immense advertising network so that other advertisers can run ads based on the websites' content. Every time a reader clicks on an ad, the website takes a cut. The more traffic a website generates, the larger its cut is likely to be, as having more users often means more clicking.
Selling ad space is another major component of ad-based models. When navigating a site, readers will often find ads designed to grab their attention. A dollar amount (CPM, or "cost per mille") may be given per 1,000 impressions. Sites like CoinMarketCap, which has over 270 million visitors, can generate a substantial profit from their large amount of traffic.
Operating as a separate business entity from Binance
CoinMarketCap was quick to remind everyone that Binance will not be changing its business model anytime soon. It's hard to say if or when a subscription model will be in place, but many new features have been added to the website, such as "Learn and Earn."