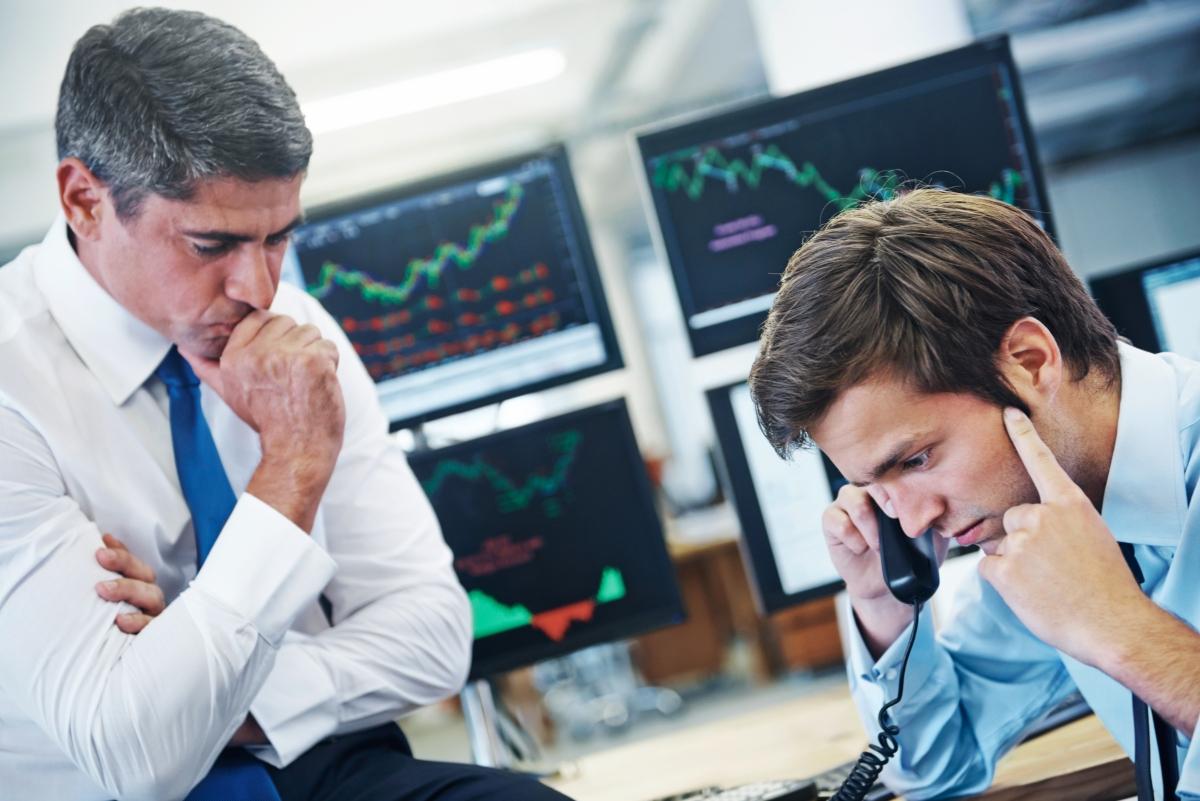 How to Invest in the Stock Market Like It's Your Job
The stock market provides many different ways for you to make money. Plenty of retail investors are buy-and-hold investors, in it for the long haul. But you may be drawn to the idea of investing to make money daily in the stock market. These day traders often buy and sell a stock within the same trading day, even multiple times in a day.
Article continues below advertisement
Some people actually are able to invest and make a living through day trading. It's important for any would-be day trader to recognize the very real risks involved in the strategy as well as the knowledge required to be successful. For most individuals, trying to make money daily through stock market trades is not a profitable tactic.
Article continues below advertisement
Do stocks make money daily?
People can make money by buying and selling stocks day-to-day, but this definitely demands more attention and effort of the investor. Stock prices rise and fall throughout the regular trading day from 9:30 a.m. to 4 p.m. Eastern Time, and there may be more fluctuations in the extended hours of trading.
For someone who is serious about making money daily in stock trading, education is a necessity. Find books and up-to-date articles about the stock market and day trading strategies to help guide you in learning how to be a successful day trader.
Article continues below advertisement
The Securities and Exchange Commission (SEC), Financial Industry Regulatory Authority (FINRA), and IRS are all valuable sources of information for day traders. Experts also recommend that novices practice trading with a paper trading simulator before investing any real capital, to gain experience without the risks.
Article continues below advertisement
How to make money daily with stocks
In order to generate daily income through stock investing and trading, you need to find a broker that is suitable for day trading. Stockbrokers.com ranked Fidelity, Interactive Brokers, ETrade, and TD Ameritrade highly among day trading platforms.
Take the task seriously and do plenty of research to determine the best stocks to trade. Liquidity, trading volume, and volatility of a stock are all valuable metrics to examine in looking for good day-trading stocks.
Article continues below advertisement
A realistic perspective is important for a day trader. For instance, you should start small, learning as you go (trying the trading simulator as well). Once you've started actually performing day trades, don't expect fantastic results right away or even all of the time. Patience will help you to learn the ropes.
Article continues below advertisement
Put safeguards in place for your money so that you don't risk any more than you can afford to lose. Different types of orders can help protect your capital. A market order is one to buy or sell a security immediately, while a limit order specifies the price for buying or selling. A stop-loss order means you decide to buy or sell once a stock hits a certain price.
Most experts recommend that if you're pursuing income through day trading, you need to clarify your strategy in advance to avoid making emotional decisions. Determine a sound strategy that takes advantage of market volatility while still protecting your money.