How to Block Spam Group Texts on an Android Phone
If you've seen a recent influx of spam group texts, here's how to block them on an Android phone, and some more tips for dealing with these unwanted messages.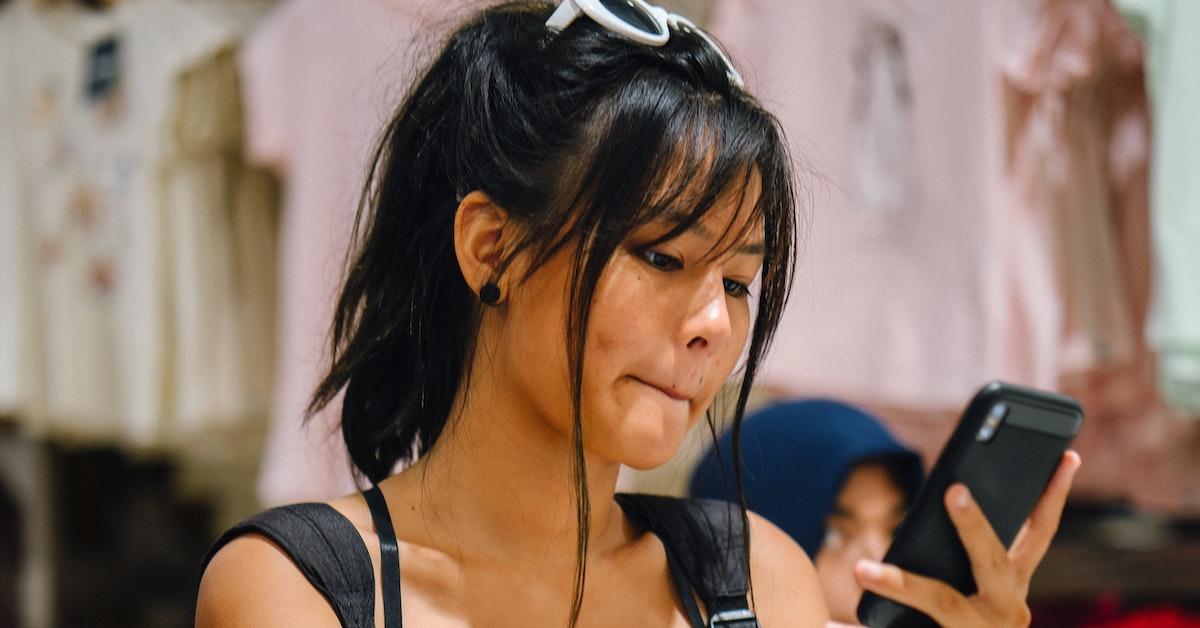 Spam texts have been an ongoing problem for some time, but iPhone and Android users alike have been reporting a huge uptick in spam group texts. Often the messages will be sent to a group of several people with the same area code, which can trick some recipients into thinking it's possibly from somebody they know.
Article continues below advertisement
Article continues below advertisement
Here are a few ways to tell if the group text you've been added to was initiated by a spammer and how to block future messages from them.
If you don't recognize any of the numbers on the group text, it's probably spam.
While there are some circumstances where one might be added to a group text and find not a single person on the thread is in their address book, it would be pretty rare. Unless you recently signed up for a volunteer organization or some other group where you would expect multiple participants you haven't met, it's probably safe to conclude it's a spammer.
Article continues below advertisement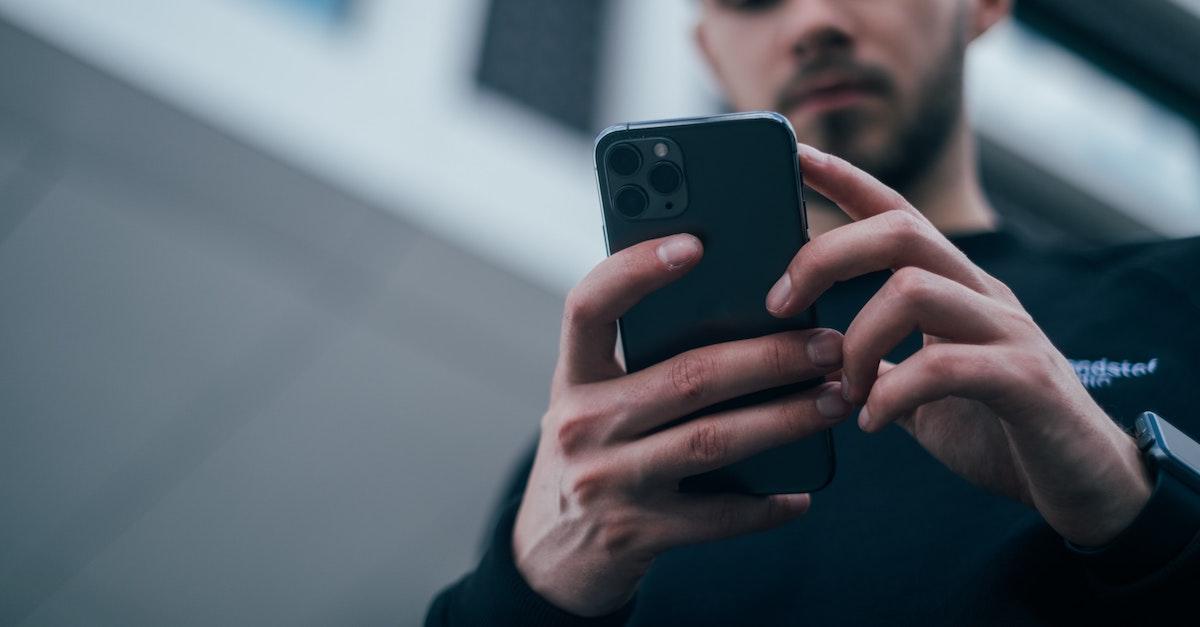 Also, while some of these initial messages are more sophisticated than others, they usually are pretty suspect from jump, including an obscure looking URL and some flimsy attempt to seem like they have a legitimate reason for contacting you.
Article continues below advertisement
Article continues below advertisement
Thankfully, it's easy to block a spam group text on an Android phone.
Once you've identified a group text as spam, it's easy to block the sender on Android from contacting you again and report their number. Just open the text and tap the three-dot icon in the upper right-hand corner. Depending on the make and model of your phone and the OS version you're running, the steps may differ, but typically you will either see an option to block the number or you can select "Details" and then choose "Block & report spam." Depending on your version, you should also be able to block and leave the group at the same time by tapping and holding on the group name and choosing "report spam."
Article continues below advertisement
If your mobile carrier is AT&T, T-Mobile, or Verizon, you can also text the sender's number and original message to 7726 (aka "SPAM" with a T-9 keypad).
Article continues below advertisement
Adjust your Android phone settings to enable spam protection.
To reduce the number of these unwanted group texts, you can also enable your phone's spam protection function in the settings menu of your Messages app. This setting helps ID possible spam texts and gives you a warning. While not foolproof, you should see fewer spam group texts coming through unfiltered.
Article continues below advertisement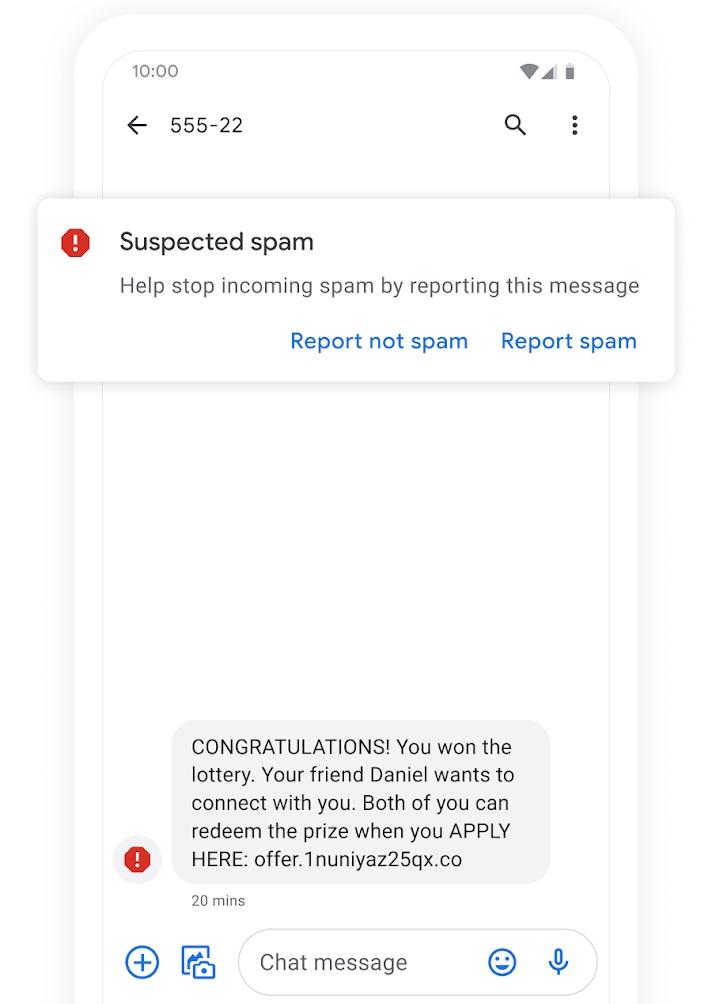 That said, the best defense against spam texts is to never open links from unknown recipients. To be extra cautious, you may even want to confirm the identity of known senders before opening links in their messages, since it's always possible their phone number has been spoofed by a bad actor.
Article continues below advertisement
Article continues below advertisement
While group text spam is definitely one of the more annoying ways scammers are invading our daily lives lately, there's no need to panic if you get one. So long as you don't open any links, you're totally fine.
If you do happen to open a link in a spammer's text, don't panic, but do follow these steps on your Android phone.
We all drop our defenses online at times, but if you do open a link contained within a spam text, you aren't doomed. Just be sure to close it immediately and change any passwords you have stored on your phone — especially if you entered any sensitive information after clicking the link.
For extra protection, install an antivirus protection app like Bitdefender Mobile Security. While there are some free tools, they aren't as robust as paid options and the annual fees are usually lower than what you pay per month for your favorite streaming services.