FOX's Greg Gutfeld's Long Career in Media Has Built His Wealth
Greg Gutfeld is a former editor who now hosts multiple programs at FOX News. He's a panelist on 'The Five' and hosts a popular late-night show.
Greg Gutfeld spent many years as a journalist, magazine editor, and author before finding the gig many know him for today: hosting FOX News Channel programs. Currently the host of the late-night show Gutfeld!, he opines on subjects like whether the word "racist" no longer has meaning. Given his show's popularity, how much does Greg Gutfeld make?
Article continues below advertisement
Article continues below advertisement
Gutfeld is a different brand of FOX News talent, with a late-night program whose ratings frequently beat those of Jimmy Kimmel Live, The Tonight Show Starring Jimmy Fallon, and The Late Show. Though his worldview may not always fit the typical evangelical Christian mold common of FOX News personalities, his shots at Democrats and liberals follow the network's norms.
Greg Gutfeld
Journalist, author, editor, TV host
Greg Gutfeld spent years as a magazine staff writer and editor-in-chief. Gutfeld's FOX News Channel career began with his hosting of the late-night program Red Eye in 2007. By 2011, he was also a regular panelist on FOX's The Five, and in 2015, Gutfeld premiered his talk show, The Greg Gutfeld Show, which was rebranded in 2021 to Gutfeld! His ratings have regularly been better than those of late-night competitors Stephen Colbert, Jimmy Fallon, and Jimmy Kimmel.
Birthdate: Sept.12, 1964
Education: University of California, Berkeley
Spouse: Elena Moussa
Article continues below advertisement
Greg Gutfeld is a former magazine writer and editor
Greg Gutfeld worked in magazine publishing early in his career, writing for Prevention and editing various magazines under Rodale Press. He wrote for Men's Health for several years before becoming its editor-in-chief, though he was replaced after just one year. He was editor-in-chief of Stuff and a Huffington Post contributor.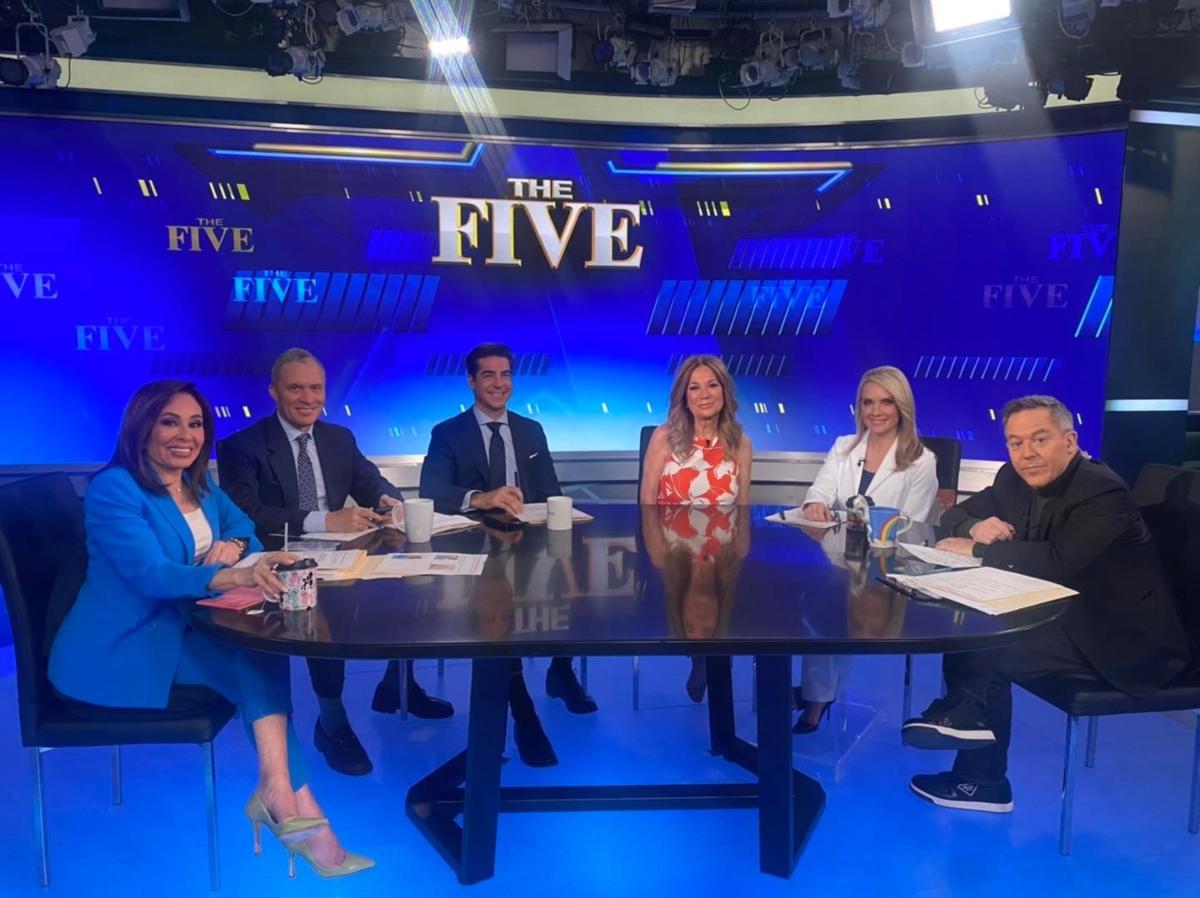 Article continues below advertisement
Article continues below advertisement
Gutfeld is a regular panelist on 'The Five' and hosts a late-night show
At FOX News, Gutfeld not only hosts his own late-night show but is a part of the group of co-hosts on The Five. The program features hosts Jeanine Pirro, Jesse Watters, and Dana Perino. A liberal seat rotates among Geraldo Rivera and other hosts.
A recent dust-up on the show featured a heated argument between Gutfeld and Geraldo Rivera on the subject of abortion. The two disagreed strongly about the recently leaked Supreme Court draft indicating Roe v. Wade would soon be overturned.
Article continues below advertisement
Some titles of recent episode clips of The Five include:
"BLM awash in white guilt money."

"Biden pushes gun control in visit to Buffalo after shooting."

"Organization asking Biden to treat drug deaths like COVID deaths."
Article continues below advertisement
The late-night show Gutfeld! features Gutfeld interviewing what The Atlantic calls "mostly Trumpers and renegades, all in bubbly late-night mode." That article noted he recently said those who believe Joe Biden is president are living in a "delusion".
Article continues below advertisement
Greg Gutfeld makes his money from FOX and his book sales
Gutfeld's annual salary, estimated by CelebrityNetWorth to be $7 million, includes his income from hosting Gutfeld! and his gig on The Five. His net worth may be about $13 million.
He's also an accomplished author. His books include Self-Help For People Who Hate Self-Help, How to Be Right: The Art of Being Persuasively Correct, and The Joy of Hate: How to Triumph Over Whiners in the Age of Phony Outrage.