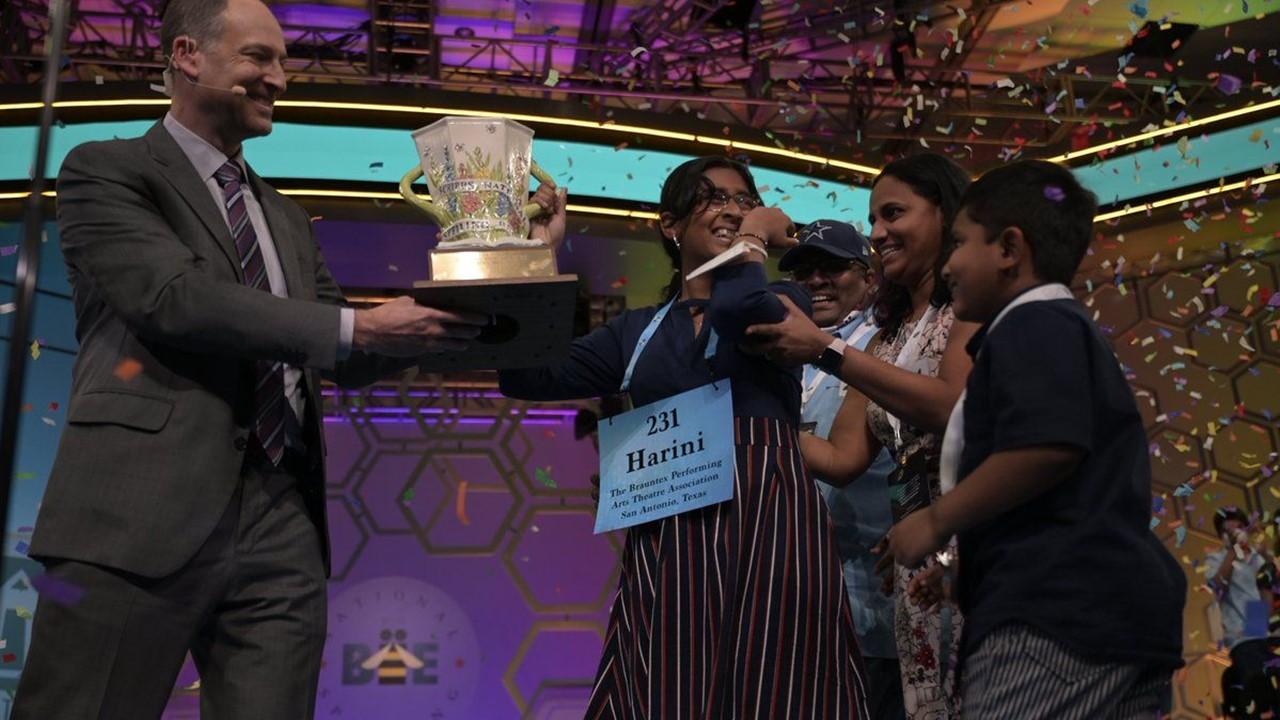 Spelling Bee Champions Win $50,000 and Get Other Prizes
While Game 1 of the NBA Finals was on June 2, there was another competition that made headlines throughout the media. The Scripps National Spelling Bee finals took place, and a new champion was crowned. Texas native Harini Logan won this year's spelling bee in a nerve-racking showdown. The spelling bee champion got paid a generous reward. How much money do spelling bee champions make?
Article continues below advertisement
For the first time in tournament history, this year's spelling bee came down to a spell-off. Logan and runner-up Vikram Raju had to spell as many words as they could correctly within 90 seconds.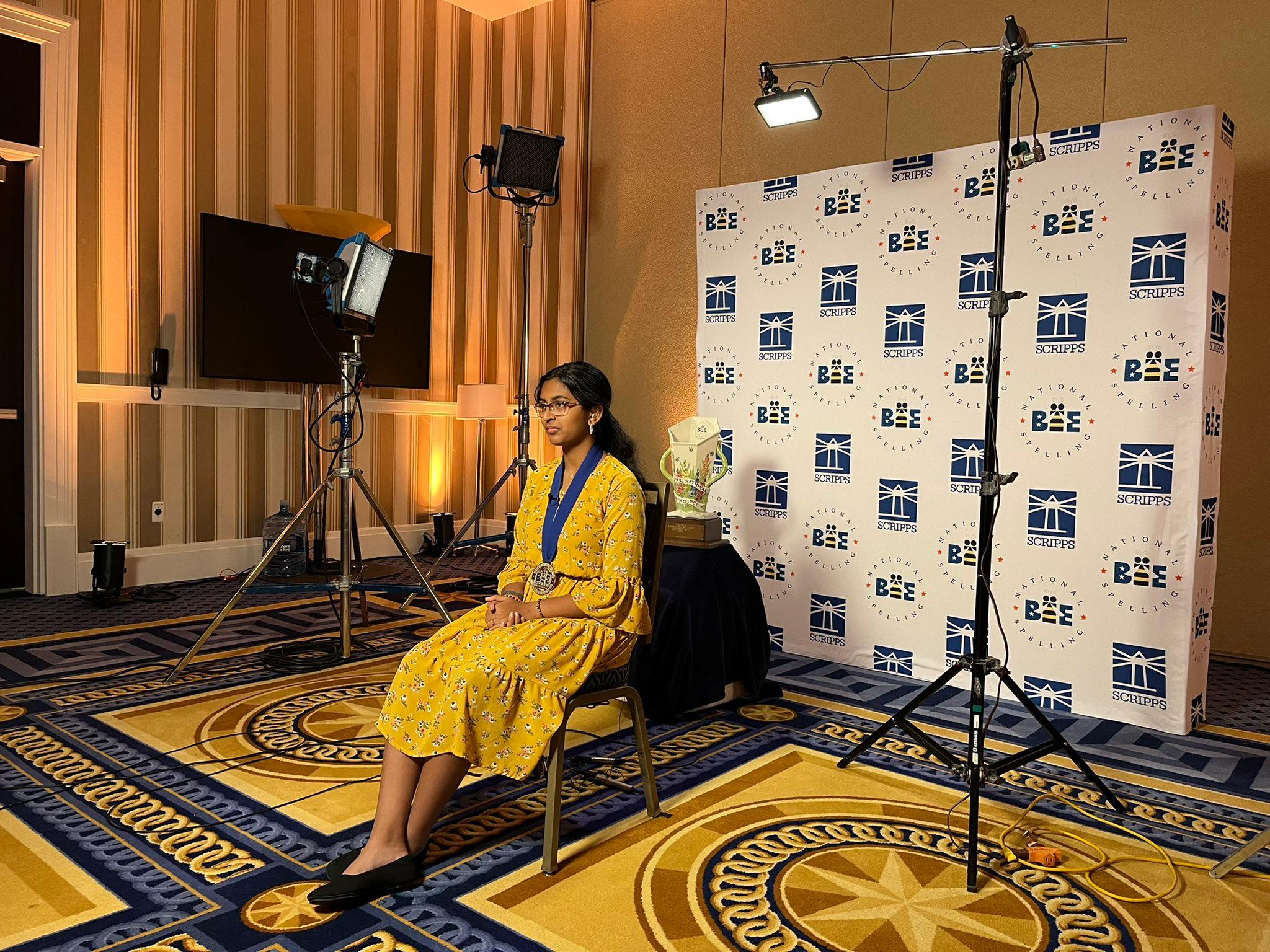 Article continues below advertisement
How much do spelling bee champions make?
Scripps National Spelling Bee champions earn $50,000 as a grand prize, a commemorative medal, the Scripps Cup trophy, as well as $2,500 and a reference library from Merriam-Webster. Encyclopædia Britannica also rewards the champion with $400 of reference works, a 1768 Encyclopædia Britannica Replica Set, and a three-year membership to Britannica Online Premium. The champion's school and designated sponsor also get rewarded and they receive engraved commemorative plaques.
What do other tournament participants win?
Article continues below advertisement
Finalists earn a commemorative medal along with:
Second place - $25,000

Third place - $15,000

Fourth place - $10,000

Fifth place - $5,000

Sixth place - $2,500
Article continues below advertisement
Those who make it to the semifinals, earn a medal and $500 gift card. Quarterfinalists earn a commemorative pin and a $100 gift card. All tournament participants earn a 2022 United States Mint Proof Set, prize package and participation certificate from Scrupps, one-year subscription to Britannica Online Premium from Encyclopædia Britannica, along with a one-year subscription to Merriam-Webster Unabridged Online from Merriam-Webster.
The rewards aren't cumulative, so a person who made it to the finals won't earn prizes from the quarterfinal and semifinal rounds, only the finalist rewards and the rewards that go to all participants. These spellers range from 7 years old to 15 years old, so the parents can put the cash rewards in a savings account for their child. Out of the 234 competitors, 128 of them were male, 105 were female, and there was one non-binary.
Article continues below advertisement
This year's tournament had participants from all 50 states, as well as the District of Columbia, Guam, Puerto Rico, the U.S. Virgin Islands, and Department of Defense Schools in Europe. Kids from four countries outside the U.S. were also able to participate: the Bahamas, Canada, Germany, and Ghana. The spellers that are chosen to be in the national spelling bee have to meet Scripps criteria, such as being one of the top spelling bee champions in their school and region.
Those who win the tournament can also earn sponsorship deals and notoriety. Last year's winner, Zaila Avant-garde, filmed a commercial with Carnival Cruise Lines, and she made an appearance on the TNT network, with basketball legends Shaquille O'Neal, Dwyane Wade, and Candace Parker.