Joe Exotic Said "Everyone in the World" But Him Is Making Money Off Him
How much did Joe Exotic make from 'Tiger King'? See what Joseph Maldonado-Passage says about his involvement in the hit Netflix documentary.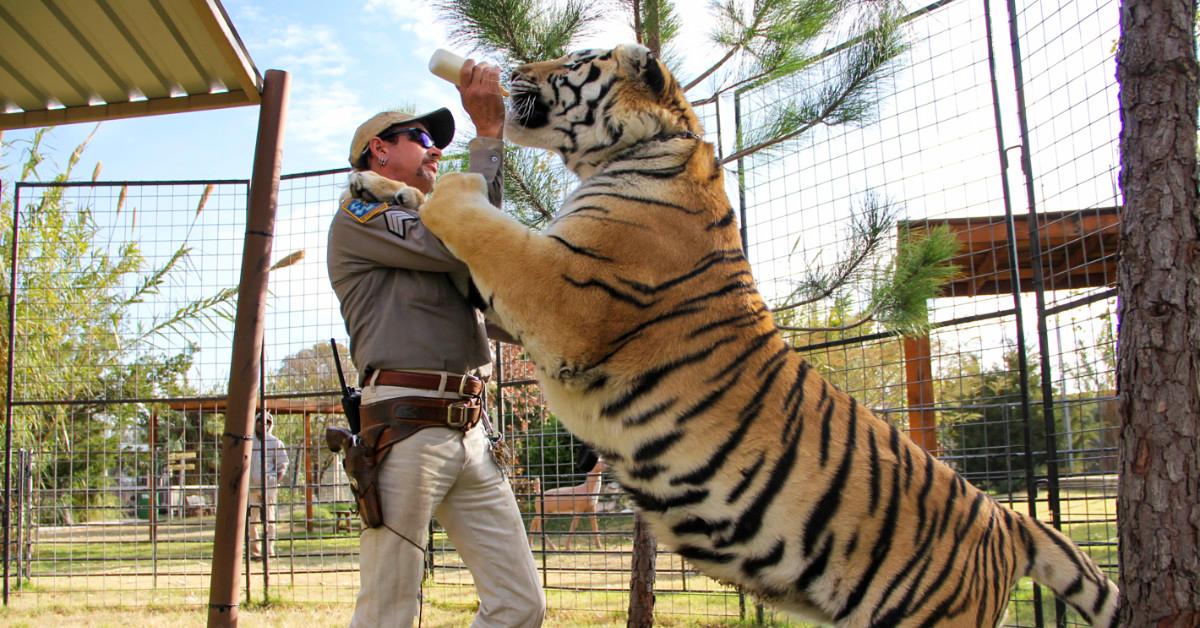 TV stars can make millions off Netflix deals, but it sounds like Joseph Maldonado-Passage, the former zookeeper known as Joe Exotic, isn't one of them. If you're wondering how much Joe Exotic made from Tiger King, the hit Netflix documentary covering Maldonado-Passage's clash with big-cat conservationist Carole Baskin, the answer seems to be zero.
Article continues below advertisement
Article continues below advertisement
In an interview in Feb. 2022, Maldonado-Passage—who's serving 21 years in prison on charges of a murder-for-hire scheme against Baskin, the killing and selling of tigers, and violations of the Lacey Act and Endangered Species Act—indicated he wasn't paid for the Netflix series.
Joe Exotic said he wasn't making money from his fame
From what Maldonado-Passage told ABC News in Feb. 2022, he didn't benefit financially from Tiger King. "Get on the internet and Google 'Joe Exotic' and hit the shop button and look," he said. "Everybody in the world is making money off of me, but me." Maldonado-Passage's financial troubles are well documented. The G.W. Zoo founder filed for bankruptcy after a judge ordered him to pay Baskin's Big Cat Rescue $1 million in damages in 2013, according to The Daily Beast.
Article continues below advertisement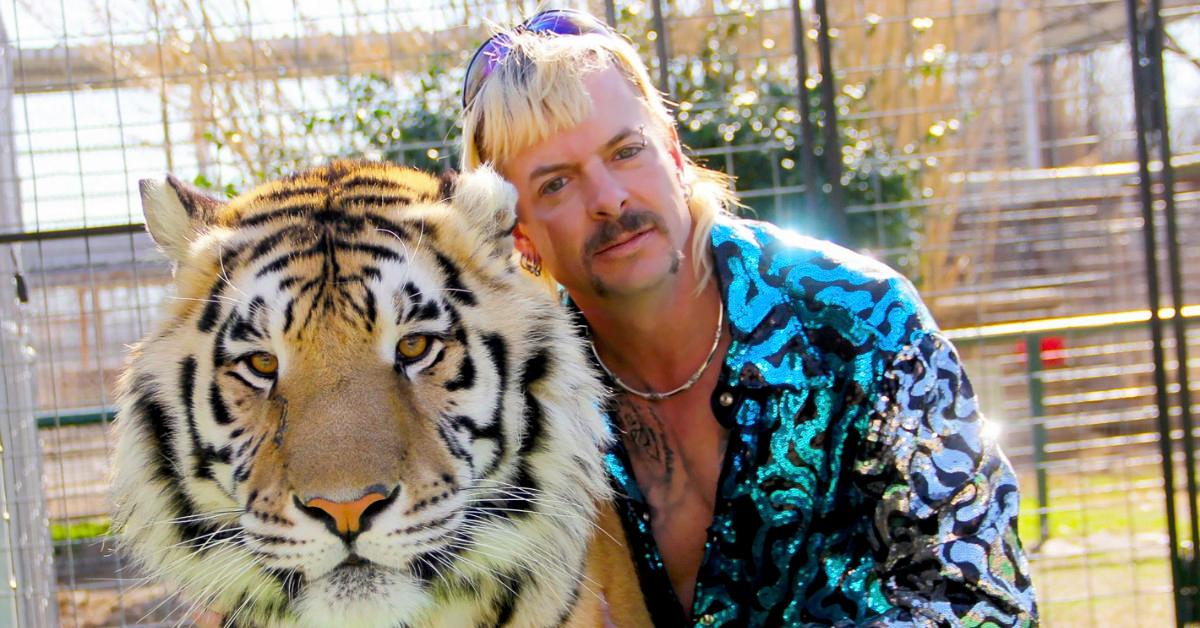 Other Tiger King subjects also made little to no profit off the series. In 2020, John Reinke, a former manager at the G.W. Zoo, told TooFab that he filmed Tiger King "for five to six years" and "didn't make biscuits out of that." "Netflix made all the money on that," he added. "I have heard that some people made money on it, and that kind of irritates me a little bit."
Article continues below advertisement
Article continues below advertisement
Documentary subjects often—but not always—go unpaid
As The Guardian reported, Maldonaldo-Passage or Reinke getting paid for Tiger King—or payments to other subjects of the documentary—would have undermined the production's credibility. The Guardian pointed out how the filmmakers of Hulu's Fyre Fraud documentary controversially paid Fyre Festival organizer Billy McFarland for his involvement in the film.
"Paying people to talk to you poisons what they tell you," filmmaker Jon Else, who served as the director of the documentary program at the University of California, told Documentary Magazine in 2004. "Would you trust a New York Times article if you knew the reporter had paid the subject to talk?"
Article continues below advertisement
Article continues below advertisement
Randy Barbato, the documentarian behind 101 Rent Boys and Monica Lewinsky in Black and White, had a different take, though. "When some of the more precious filmmakers have been vocal about subjects being compensated, I find it baffling," he said. "They're making their living off subjects who need to be compensated."
He went on to say, "There are ways do that that don't compromise the film you're making. One way is to include it in the film, to be upfront … Another way is to compensate someone after the fact, so it's not a deal. It's not, 'I will pay you to do this.' It's more like, 'Thank you very much for your time, I'd like to do this for you.' It gets very complicated when you're documenting people who aren't well off. When you make the choice to enter that world, you're entering a very complex scenario."