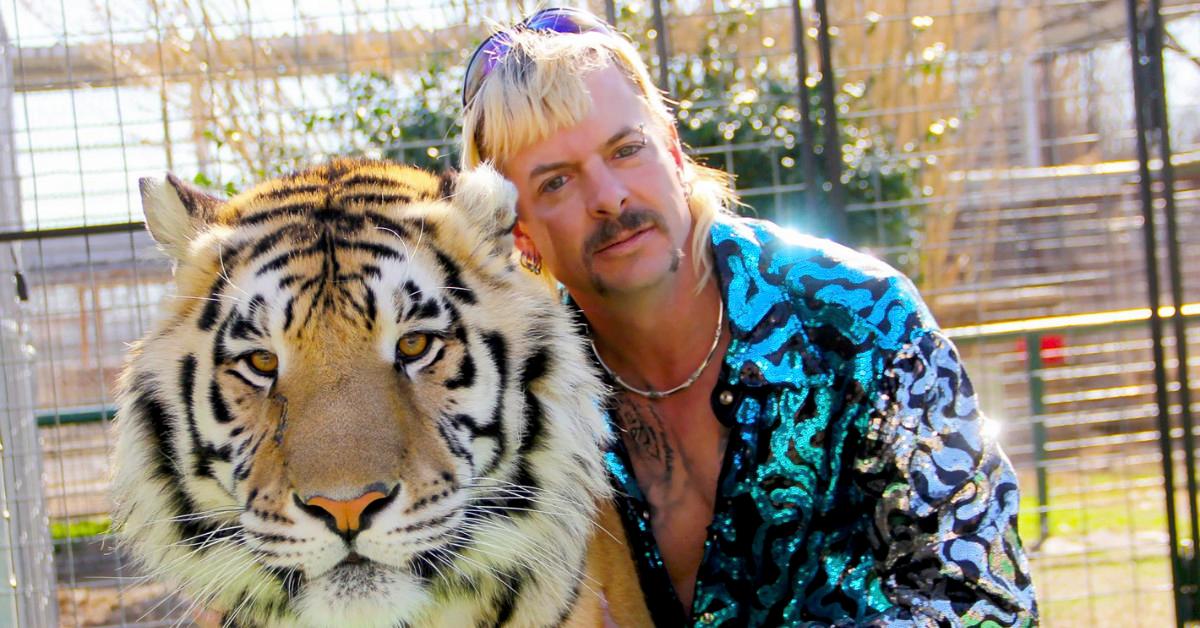 Joe Exotic's Prison Sentence Was Thrown Out, He Still Isn't a Free Man
The second season of the hit Netflix docuseries Tiger King is upon us, but one of its biggest stars is still behind bars. So, when will Joe Exotic be released from prison?
Article continues below advertisement
The answer is a bit more complicated now than it was in January 2020 when the former zookeeper—whose real name is Joseph Allen Maldonado-Passage—was originally sentenced. In July, a federal appeals court upheld his conviction but threw out his original prison sentence.
Maldonado-Passage was originally sentenced to 22 years in prison.
After a federal jury convicted Maldonado-Passage of two counts of murder-for-hire, eight counts of violating the Lacey Act for falsifying wildlife records, and nine counts of violating the Endangered Species Act, U.S. District Judge Scott L. Palk sentenced him to 264 months, or 22 years, in prison.
Article continues below advertisement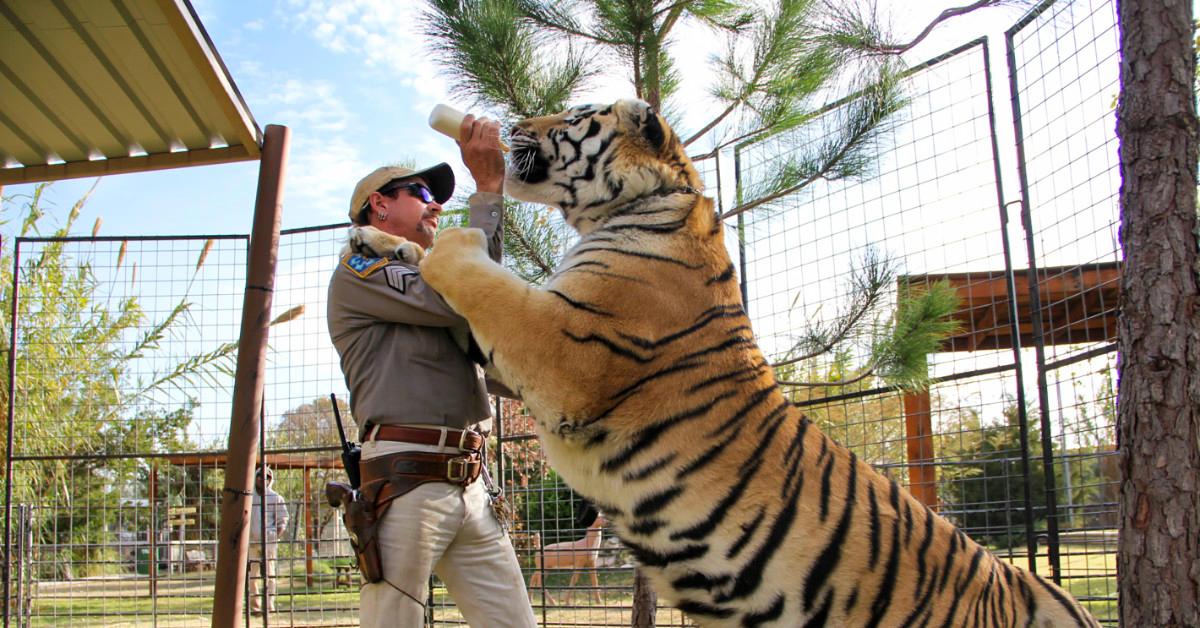 According to a press release from the U.S. Attorney's Office for the Western District of Oklahoma, jurors heard evidence that Maldonado-Passage had offered two people money to murder fellow Tiger King subject Carole Baskin, who's an outspoken critic of his. They also heard evidence that he falsified records of wildlife transactions and that he shot and killed five tigers.
Article continues below advertisement
Joe Exotic is waiting to be resentenced—and dealing with "aggressive cancer."
In July, a three-judge panel of the 10th U.S. Circuit Court of Appeals in Denver, Colo., concluded that Maldonado-Passage must be resentenced. The court determined that Judge Palk had made an error separating the two murder-for-hire counts instead of grouping them together, according to The Oklahoman.
Article continues below advertisement
Maldonado-Passage "set about hiring men to kill Baskin—one, an employee at his park; the other, an undercover FBI agent," Judge Gregory A. Phillips wrote in the opinion. "His 'end, goal, or purpose' was the same. Thus, the acts or transactions of the two counts shared a common criminal objective — Baskin's murder. Here, Baskin was neither murdered multiple times nor assaulted multiple times during attempted murders. Her harm was one sustained, ongoing harm."
According to advisory sentencing guidelines, Maldonado-Passage could see his sentence reduced by as little as two months or as much as four years and six months.
Article continues below advertisement
In a handwritten letter posted to his Twitter account earlier this month, the 58-year-old revealed that he has been diagnosed with an "aggressive cancer" and that he wants to "go home and get treatment on my own or enjoy what life I have left with my loved ones."
Carole Baskin is taking precautions in case Joe Exotic gets released early.
In an interview with Entertainment Tonight earlier this month, Baskin said that she's preparing for any outcome of Maldonado-Passage's resentencing.
"The public only knows about the murder-for-hire plot that happened in Tiger King. But these people have been threatening to kill me for years," she said. "They don't want me to talk about why these cats don't belong in private hands, and they will do anything to stop me."
She also said, "We have taken all kinds of precautions to protect me and my family and the sanctuary, and so, we may have to step those up even further, but right now, we've done about all that we can to ensure our safety."