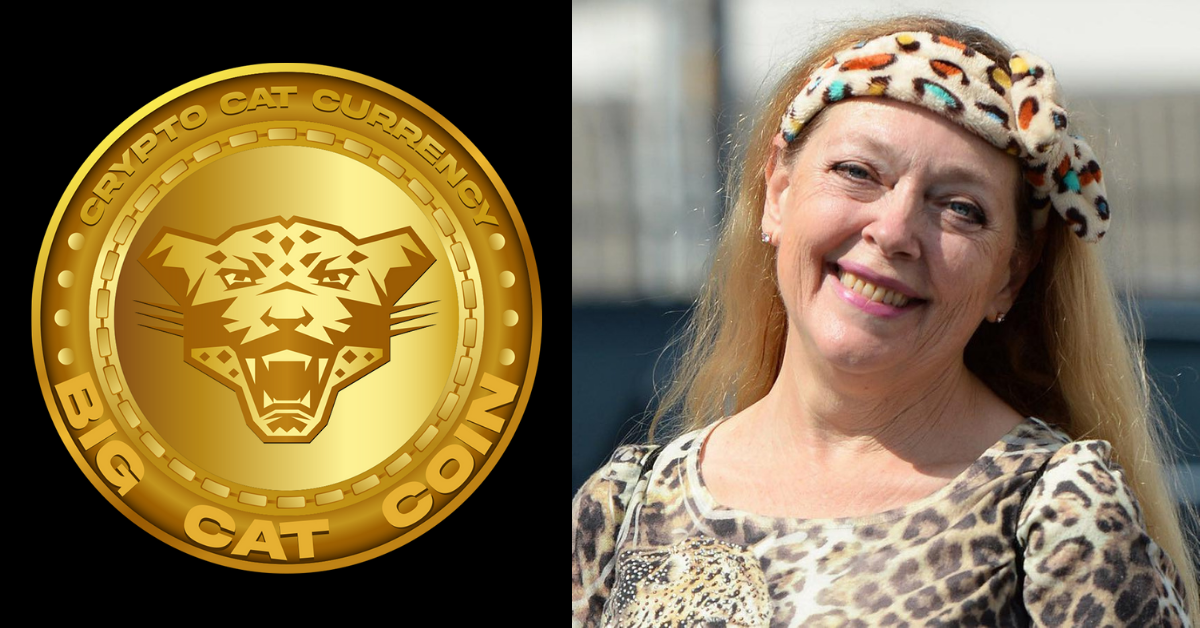 Carole Baskin Releases Her Own Crypto, $CAT
Cryptocurrency has already gone to the dogs, and now it's the cats' turn.
Article continues below advertisement
While Tiger King Joe Exotic sits in jail, his nemesis, Carole Baskin, is making news again with this week's announcement that she's joining the crypto market with her own digital coin, $CAT.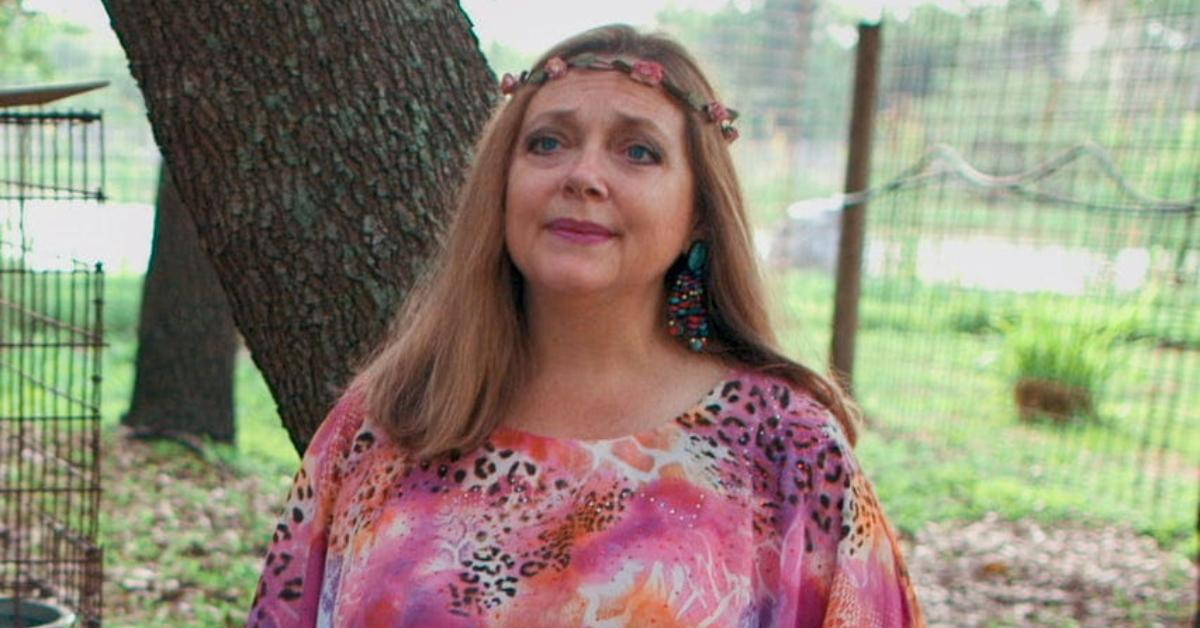 Article continues below advertisement
The response from Twitter users wasn't very favorable. Many commented that the name $CAT looks a lot like the word "scat."
Article continues below advertisement
"Did she really call this crypto 'Scat'?" read one tweet.
"Sorry, I'm a Doge person, not a cat person. No thanks," read another.
Article continues below advertisement
Carole Baskin's crypto raises money for her Big Cat Rescue.
The new crypto is an "alt coin" or "creator coin," according to a statement on Baskin's Big Cat Rescue website. The idea of altcoins started in 2008 as an alternative to Bitcoin.
Besides Dogecoin, which pictures a Shibu Inu dog on it, there are four other animal-themed digital tokens in circulation—TrueFlip (dolphin), Nyancoin (cat), Pandacoin (panda), and Neucoin (squirrel).
Article continues below advertisement
Referring to her crypto as a "purr-ency," $CAT is more of a "fan token" for supporters of Baskin's Big Cat Rescue than it is an investment or currency, the statement says.
"I like the idea of putting the power of money in the hands of the people, rather than banks and governments. Our new $CAT coin is not a currency for investment, but rather is a purr-ency of our fans to show their love for the cats and to reap the benefits of being our most forward-thinking partners in creating a world where all wild cats live free," Baskin said in the statement.
Article continues below advertisement
"Our fan base is amazing, and I just know they will push $CAT to the top of the charts so that others learn about saving big cats from the cruelty of captivity," she said.
Where to buy Carole Baskin's cat cryptocurrency
The coin is selling on the Rally.io website for $5. As of May 6, over 19,000 $CAT tokens have sold. The current exchange rate is over $9.
Article continues below advertisement
Holders of $CAT (yes, that's what the press announcement says) will get access to perks like live walkabouts and conversations with Baskin and discounts on new merchandise and activities.
The announcement says that Big Cat Rescue also plans to launch an NFT (non-fungible token) in about two weeks.
Article continues below advertisement
"Future plans include a big cat metaverse for virtual visits with the cats and each other based on $CAT holder's possession of the coin and NFTs which are launching in about two weeks," the statement reads.
Article continues below advertisement
Who is Carole Baskin?
Baskin came into the public limelight after she was featured in the Netflix documentary Tiger King. Exotic's ongoing feud with Baskin eventually led to him being convicted and sent to prison for attempting to murder her.
Currently, Exotic is serving a 22-year sentence. In 2020, a judge gave Baskin control over Exotic's Oklahoma zoo in a lawsuit she filed against his company, Greater Wynnewood Development Group, LLC.