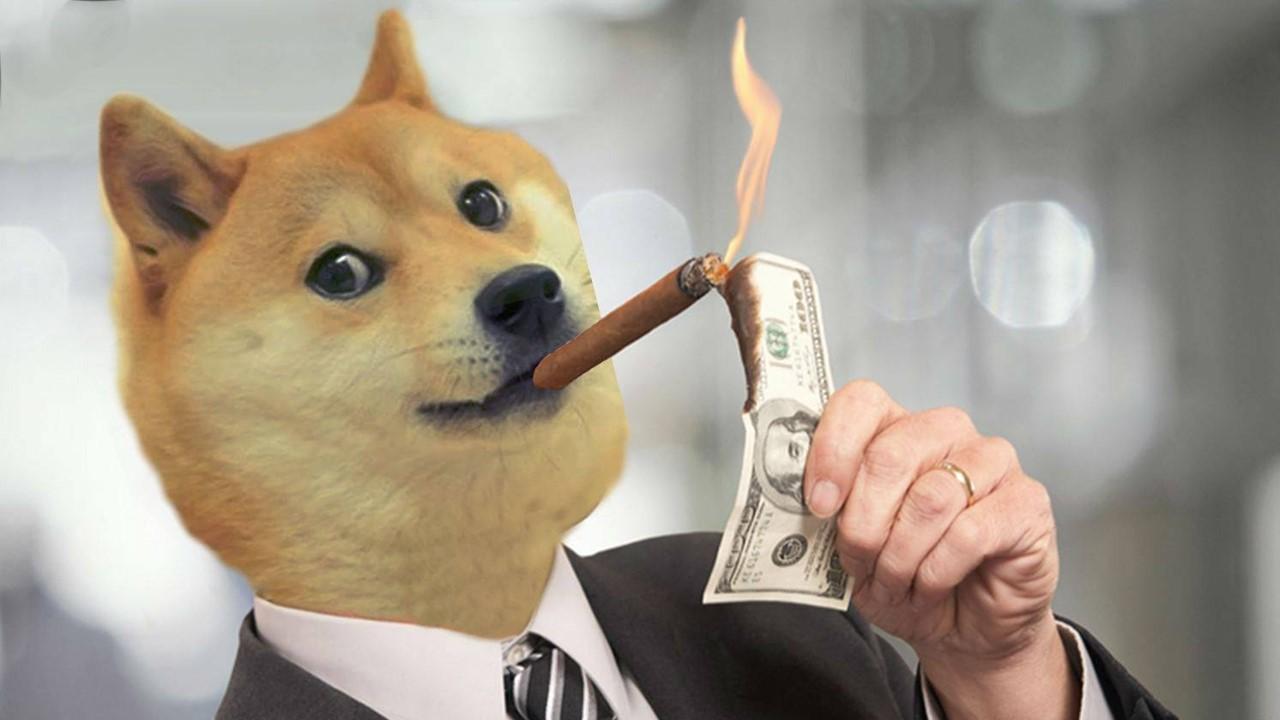 How Low Can Dogecoin (DOGE) Prices Go and Will It Fall to Zero?
By Mohit Oberoi, CFA

May. 24 2021, Published 10:06 a.m. ET
The sell-off in cryptocurrencies has shown little signs of abating. While cryptos were the best-performing asset class over the last six months, they have fallen hard in May. Now, Dogecoin (DOGE) is down almost 60 percent from its highs. How low could Dogecoin prices go and can the meme currency fall to zero?
Article continues below advertisement
The sell-off in cryptos started earlier in May. Elon Musk's flip-flops on Dogecoin and Bitcoin were among the factors that led to the fall in cryptocurrencies. Musk called Dogecoin a "hustle" but soon started accepting it as a payment on SpaceX. He also held a Twitter poll on whether Tesla should also start accepting Dogecoin.
Why Dogecoin is dropping
The fall isn't limited to Dogecoin and most of the crypto assets have tumbled. Even Bitcoin is down over 45 percent from its 52-week highs. Momentarily, it fell below $30,000 but recouped some of the losses. Ethereum, the second-largest crypto by market cap, is also down almost 50 percent from the peaks.
Article continues below advertisement

Arguably, Dogecoin has fallen more than some of the other crypto assets. It was among the best-performing cryptos over the last year, so its losses are also higher.
Article continues below advertisement
How low can Dogecoin go?
The sentiments are very bearish for Dogecoin. It's trading below its short-term moving averages, which is a bearish sign. Looking at the technical analysis done by Alt Fins, Dogecoin has support around $0.30, while it faces resistance above $0.40. In the sell-off, DOGE prices have managed to hold above $0.30.
Article continues below advertisement
If DOGE falls below $0.30, it could lead to more selling pressure. The crypto asset fell below its 50-day SMA (simple moving average) of $0.33 on May 24 but has bounced back from these levels. The 50-day SMA would be crucial for Dogecoin. If it doesn't close above the line, it could increase the bearish sentiments.
Can Dogecoin fall to zero?
Technically, the lowest any asset can fall is zero. If you believe naysayers and crypto skeptics, Dogecoin could fall to zero in a hypothetical example. Earlier this month, Andrew Bailey, the governor of the Bank of England, (yet again) warned that crypto investors could end up losing all of their money.
Article continues below advertisement
The market opinion is very divided on cryptocurrencies and several old-timers, especially Nouriel Roubini, Charlie Munger, and Warren Buffett, see them as speculative with no value. While a lot of Millennials see crypto assets as the future of finance, they have a long road ahead before they get mainstreamed and start getting accepted as currencies in a major way.
Article continues below advertisement
Dogecoin's value
Think of it this way, even a 10 percent decline in their domestic currency in a month would worry any central bank. Here we have a "currency" that's down half in a month. If cryptocurrencies were indeed real currencies and people were buying and selling goods actively in them, the currency volatility would have played havoc with the profitability of companies accepting them.
Article continues below advertisement
While we can still find an equilibrium price for fiat currencies, the value for crypto-assets like Dogecoin is hard to arrive at since it's based on what traders think of them on a particular day. More than the fundamentals, sentiments and technicals drive the value for crypto-assets like Dogecoins.
Elon Musk on Dogecoins
Any discussion about Dogecoins isn't complete without reference to the "dogefather" Musk. He has said that he's working with the DOGE team to improve its efficiency. Charles Hoskinson, the co-founder of Ethereum and later Cardano, gave Musk some advice on how to fix Dogecoins.
Article continues below advertisement
When it comes to cryptocurrencies, a lot of them might end up losing all of their value over the next few years. Will DOGE be among these? It would depend on how celebrity sponsors like Musk and Mark Cuban play their cards. Musk is known to change his views in a short span of time and the most recent instance is his "recognition" that Bitcoins aren't environment friendly.
Will Musk ditch Dogecoins and embrace any other crypto asset? We really don't know but we can't rule out anything about Musk especially considering his multiple flip-flops over the last two years.