Consumer Cellular May Be the Best Affordable Cellular Option
Consumer Cellular is one of the most affordable cellular phone service providers in the U.S. How does the cellular service work? Here's what we know.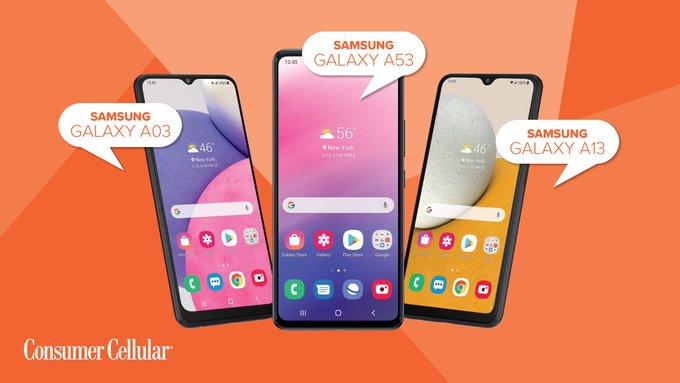 There are various non-contract cell phone service providers in the U.S. that consumers can choose from such as Boost Mobile, Cricket, Mint Mobile, and Tello. Is Consumer Cellular a reliable option for affordable phone service?
Article continues below advertisement
Article continues below advertisement
In March, Consumer Cellular announced that it invested $15.5 million to open a new customer support center in Louisville, Ky. It hopes to create 486 new full-time jobs with the new facility and bolster its customer support base.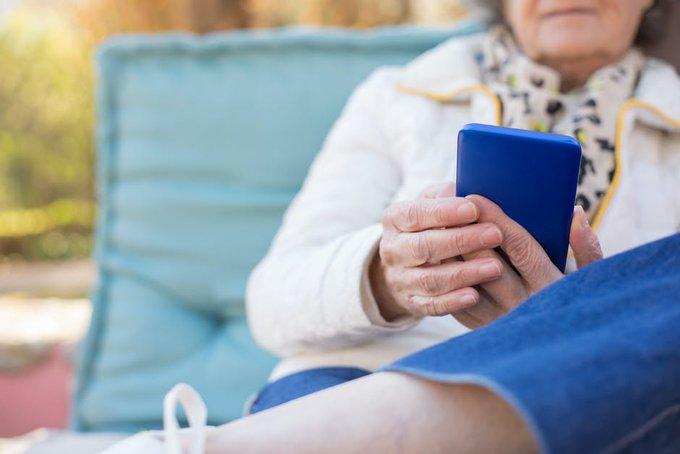 Article continues below advertisement
How does Consumer Cellular work?
Founded in 1995, Consumer Cellular is a mobile phone service provider that offers cell phones, no-contract phone plans, and other products. With over 4 million customers, the company aims to provide affordable phone service plans for those with low income and people over the age of 50. However, as long as you're at least 18 years old, you can sign up for a plan.
While no-contract phone plans sometimes have a bad reputation, Consumer Cellular has been one of the top cellular providers in the country for decades. It provides all the phones and features you can find at every other cellular provider. The tech business is a mobile virtual network operator (MVNO), which means that its cellular service runs on different carriers' networks.
Article continues below advertisement
Article continues below advertisement
Consumer currently runs on AT&T and T-Mobile's networks, which are two of the most reliable networks in the U.S. The company also offers 5G data speeds, similar to other providers.
The company offers phones such as the latest Samsung Galaxy and Apple iPhone models. Customers who aren't interested in the latest phone can choose from more traditional models such as an old-school flip phone with no touchscreen. Consumers can also choose the GrandPad tablet, which is a device that's geared toward elderly people who may not be tech-savvy. The tablet is easier to operate than an iPad or Galaxy Tablet.
Article continues below advertisement
Article continues below advertisement
The devices are very affordable to purchase and range from $59, all the way up to $1,799 for high-end models. If you do want a high-end smartphone, you can choose to enter a 24-month plan to pay off the price of the phone. In a partnership with Allstate, Consumer Cellular offers its customers roadside assistance for their vehicles for only $3 a month through the insurance company.
Article continues below advertisement
The Oregon-based company currently offers seven different plans, with six of them including unlimited talk and text. Those six monthly plans are:
$20 with 1GB of data
$25 with 3GB of data
$35 with 7GB of data
$40 with 10GB of data
$45 with15GB of data
$55 with unlimited data
If a person doesn't need data and text services, there's an unlimited talk-only plan for $15 per month.
AARP members get an exclusive discount on their monthly plan since Consumer has partnered with the company for over 13 years. The company says its average customer pays $28 per month for talk, text, and data. There are also no activation or overage fees. Consumer customers can add another phone line for family and friends for only $20 per month and $15 monthly for all additional lines.
Article continues below advertisement
Article continues below advertisement
Is the money you save worth it?
In many cases when you go with a product that's more affordable than others, you may sacrifice reliability. However, that doesn't seem to be the case with Consumer Cellular. The company's customer support service is completely based in the U.S., and it leads all wireless carriers in customer satisfaction, according to a study by the American Customer Satisfaction Index (ACSI).
Article continues below advertisement
One of the few downsides of the phone service is that, if a customer goes over their data limit, they're automatically upgraded to the next higher plan, which some people may not like. That automatic upgrade lasts until the end of the billing cycle and users can downgrade back to their original plan for the next billing cycle.
With Consumer Cellular being an MVNO and not having its own network towers, there are periods and areas where customers may not have full network access to AT&T and T-Mobile's towers and could experience slow connection speeds. But in most cases, the non-contract service provider usually has coverage in most of the U.S.