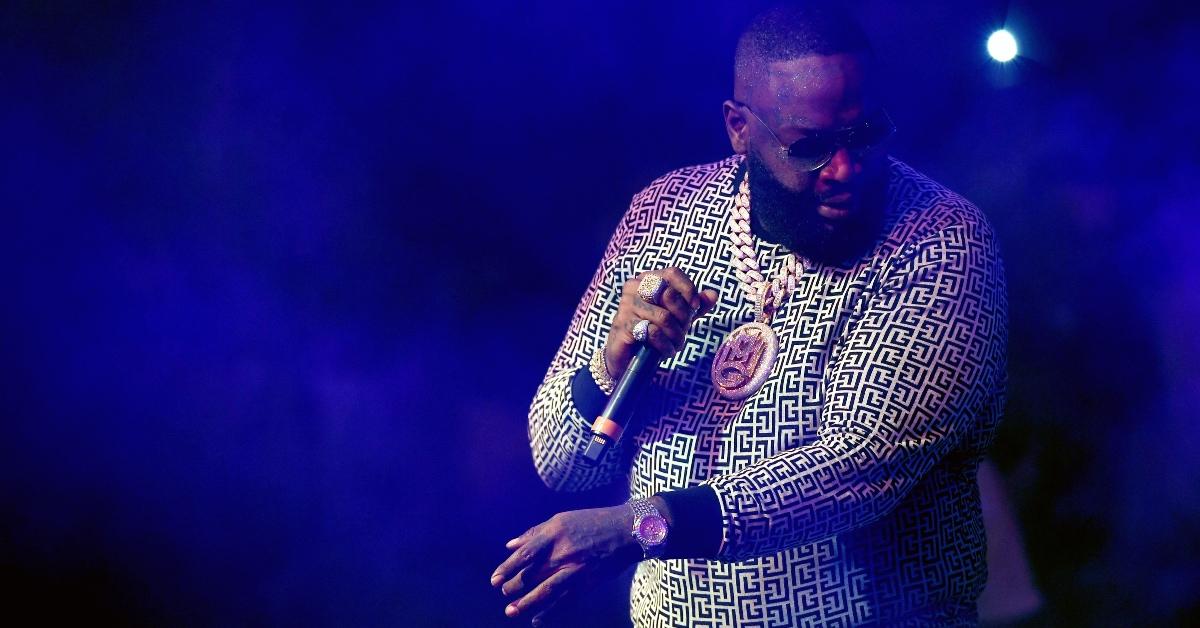 Rick Ross Went From Managing Inmates to Dropping Million-Dollar Music
Rapper and record executive Rick Ross doesn't carry the typical backstory most rappers identify with. Rather than working against the law, William Leonard Roberts II (his real name), worked with it for a short period of time before making his debut as a Miami rapper. From December 1995 to June 1997, Ross actually spent his time working as a correctional officer and earned $1,000 a month.
Article continues below advertisement
It's a good thing Ross stepped away from that career and pursued music. He has acquired millions of fans and is regarded by many, including Drake, as "the best rapper alive." Now, if you're still wondering how Ross got rich considering his previous career choice and salary, we've done some digging and uncovered that for you now.
William Leonard Roberts II, aka Rick Ross
Rapper, Record Executive, Entreprenuer
Rick Ross's music career has helped him amass millions, but his business endeavors have also helped him build his net worth. Today, Ross owns multiple Wing Stop locations as well as Checkers, and has formed partnerships with Rap Snacks and Luc Belaire.
Birthdate: January 28, 1976
Birthplace: Clarksdale, Miss.
Marital Status: Single
Kids: 4
Education: Graduated from Miami Carol City Senior High School
Attended Albany State University on a football scholarship
Article continues below advertisement
Here's a look at Rick Ross's journey to the top and his net worth.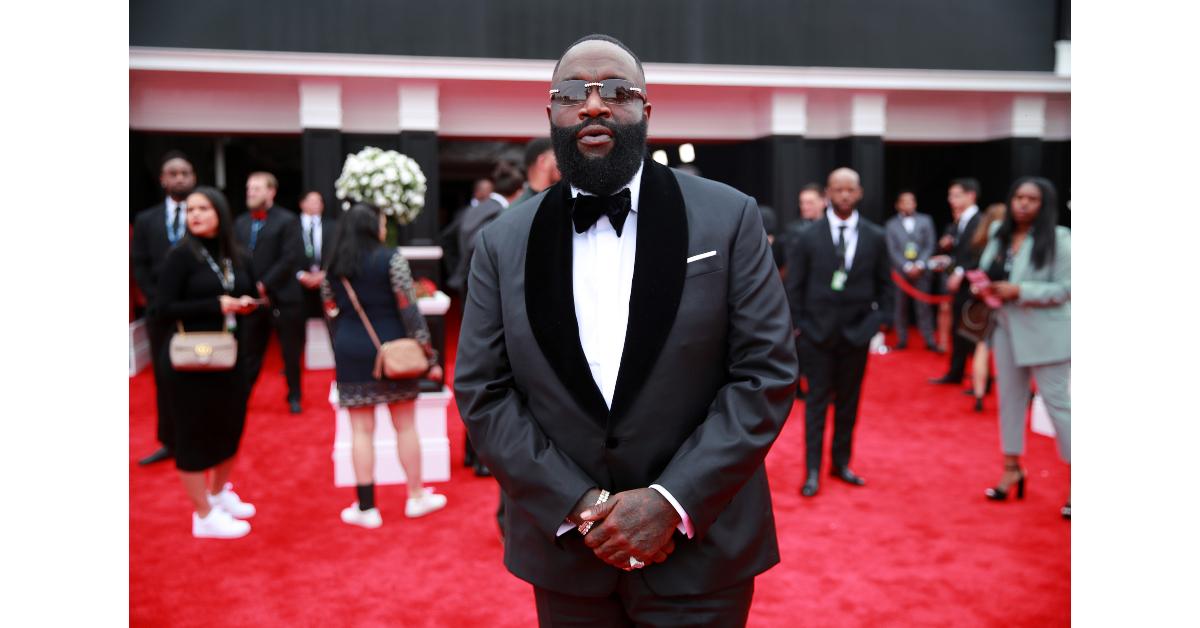 Although Ross was born in Mississippi, he was raised in Carol City, Fla., in a neighborhood within Miami Gardens. Living in the vicinity of Miami put Ross in close connection with some of South Florida's top labels, including Slip-N-Slide Records.
Although Ross didn't land a record deal right after making his official debut in the music industry in the mid-2000s, he went on to sign with Suave House Records under the pseudonym Teflon Da Don. Ross later transferred to Slip-N-Slide records, which at the time had Trick Daddy signed as an artist, and eventually changed his stage name to Rick Ross.
Article continues below advertisement
The name is said to have been inspired by the notorious Los Angeles drug lord, Freeway Rick Ross. Naturally, Ross received backlash for the name choice but stuck with it anyway.
Ross went on to release "Hustlin" in 2006, a song that reportedly landed him in the middle of a bidding war. According to Celebrity Net Worth, Ross received an offer from Sean Diddy Combs's label, Bad Boy Entertainment, and Irv Gotti's Murder Inc. He ultimately signed a multi-million-dollar deal with Def Jam Records, which was owned by rapper Shawn "Jay-Z" Carter at the time.
Article continues below advertisement
The rapper went on to release Port of Miami, an album that landed him the number one spot on the Billboard 200 album chart (and later went platinum). He followed that up with Trilla, his second album, which was released in 2008 and again, took the number one spot on the Billboard 200 album chart.
Article continues below advertisement
Ross's continued success with music put him in a position to work with other talented artists including Drake, DJ Khaled, Lil Wayne, Snoop Dogg, and T-Pain. It has also allowed him to rake in millions annually, bringing his net worth to $45 million to date.
Rick Ross founded Maybach Music Group in 2009 and owns the largest estate in Georgia.
After reaching milestones in his music career, Ross decided to start his own music label in 2009 called Maybach Music Group. That same year, he released Deeper Than Rap. Some additional albums Ross released under his label include:
Teflon Don (2010)
God Forgives, I Don't (2012)
Mastermind (2014)
Hood Billionaire (2014)
Black Market (2015)
Rather You Than Me (2017)
Port of Miami 2 (2019)
Article continues below advertisement
Ross has been able to live lavishly due to his success. In 2014, Ross purchased the largest estate in Georgia, which was previously owned by professional boxer Evander Holyfield, for $5.8 million. The mansion, located just outside of Atlanta, sits on 235 acres and features 109 rooms.
Given how spacious Ross's home and property are, he decided to host his first-ever car and bike show he's calling Promise Land, on May 21, 2022. Celebrities from across the country are expected to attend the event where Ross will be showing off some of his most valuable vehicles.