Jane Collective's Heather Booth "Horrified but Not Surprised" by Attacks on Abortion
Where is Heather Booth now? Read about the Jane Collective founder, whose underground abortion network is profiled in the HBO documentary 'The Janes.'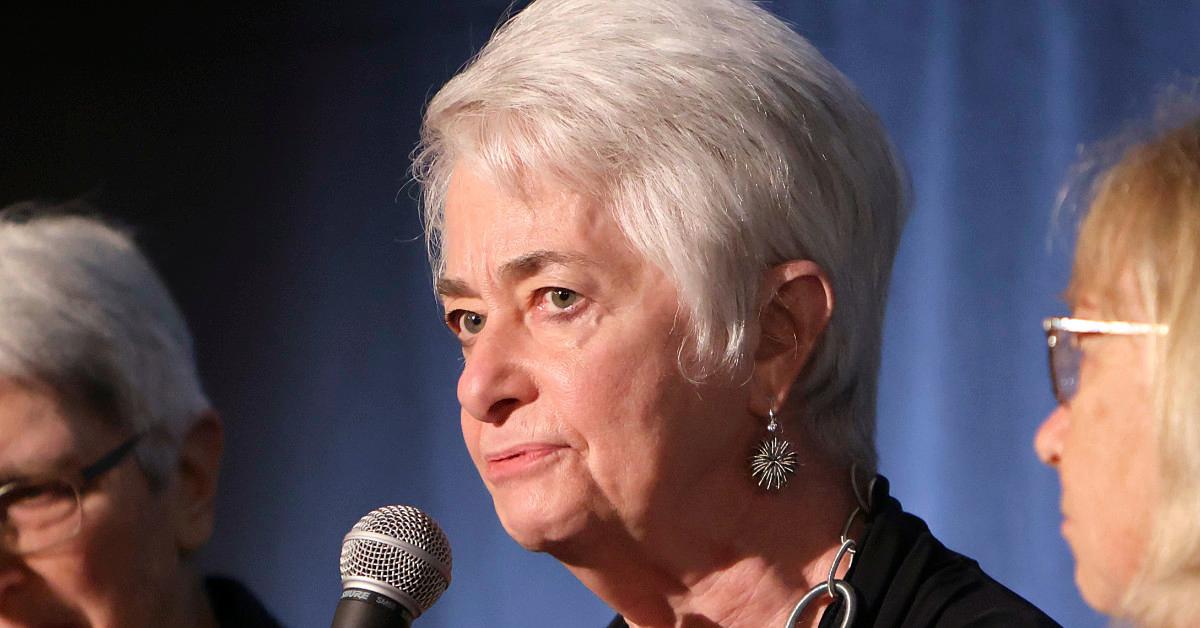 Article continues below advertisement
Article continues below advertisement
"I was horrified but not surprised," Booth told NPR last month, recalling her reaction to the draft. "For years, illegitimate authorities have been chipping away, state by state, rule by rule, impacting women's lives on the most intimate decision of our life."
Booth said that she's hoping The Janes is a call to action, adding, "Anybody can be a catalyst for change."
Booth started Jane Collective out of her University of Chicago dorm.
As Vice explained in a 2018 profile of the Jane Collective, Booth was an undergraduate at the University of Chicago in 1965, when she heard from a friend whose sister was in emotional distress over an unwanted pregnancy. Booth contacted the Medical Committee for Human Rights, who referred Booth and the pregnant woman to Dr. T.R.M. Howard, a civil rights activist who ran Chicago's Friendship Medical Center and secretly provided abortion at his clinic for $500.
Article continues below advertisement
"I'm actually a very law-abiding person: I try not to litter, I cross at the green," Booth told Vice. "[But] sometimes there are unjust laws, and in the face of an unjust law, you need to take action to challenge it."
Article continues below advertisement
Article continues below advertisement
Soon after that experience, Booth started getting calls from other pregnant women seeking abortions. So, she set up a system where women could call her at her dorm — asking for "Jane," her pseudonym — and Booth would direct them to Howard. "It wasn't designed as a political operation, it wasn't designed even as a movement," Booth said.
Article continues below advertisement
Nevertheless, the Jane system became a collective. In 1968, Booth was married, pregnant, and working full-time, and scheduling about one abortion per week on the side, mostly for low-income women of color who couldn't afford to travel to a state where abortion was legal.
Article continues below advertisement
So, she enlisted 10 other women, including two of her activist friends, Ruth Surgal and Jody Parsons, who became the Jane Collective's new leaders. Under Surgal and Parsons, the collective expanded, eventually providing resources to around 11,000 patients, until a 1972 police raid brought about the end of the operation.
Article continues below advertisement
Booth continued her activism with NAACP and AFL-CIO jobs.
Booth's public service didn't end with Jane. In 1973, she used settlement money from a labor organizer dispute to found the Midwest Academy, "a national training institute committed to advancing the struggle for social, economic, and racial justice," according to its website.
Article continues below advertisement
Article continues below advertisement
The 76-year-old also directed numerous election companies, worked as the training director of the Democratic Party, and served as the founding director of the NAACP National Voter Fund. In other director roles, she led the AFL-CIO health care campaign for the Affordable Care Act, ran the campaign for former President Barack Obama's first budget, oversaw Americans for Financial Reform, and directed the campaign for marriage equality.
These days, Booth is the board chair at the Midwest Academy and a partner of the consulting firm Democracy Partners. She's profiled in the 2014 documentary She's Beautiful When She's Angry and the 2017 documentary Heather Booth: Changing the World, she's interviewed in The Janes, and Sigourney Weaver plays a character based on her in the upcoming film Call Jane.