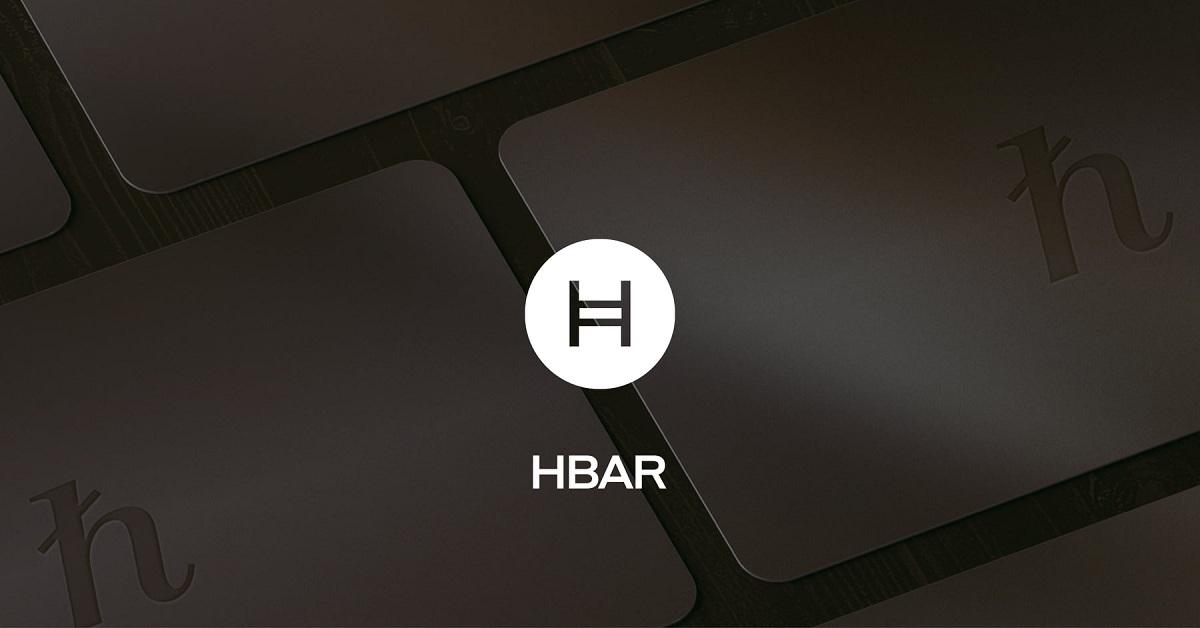 HBAR Crypto Looks Primed for a Milestone in 2022
HBAR, the official cryptocurrency of the Hedera network, has a limited supply like Solana. However, it's cheaper, at under $1. What's HBAR's price prediction, and is it a good investment?
Article continues below advertisement
If you're in the market for penny cryptos with the potential to explode, Hedera is worth a look. Bitcoin, which has peaked at $70,000, traded below $1 for years. Could Hedera be the next Bitcoin?
What's Hedera (HBAR) crypto used for?
Whereas investing in cheap cryptocurrencies may be an easy way to diversify your portfolio, as with any investment, it's important to do your research before making any bets. Let's take a closer look at HBAR.
Article continues below advertisement
Hedera is similar to Ethereum, Solana, and Cardano, in that it can be used to build and host decentralized apps, though it isn't a standard blockchain: it's based on hashgraph technology. Designed for enterprise applications, it aims to overcome the speed, cost, and scalability shortcomings of conventional blockchains.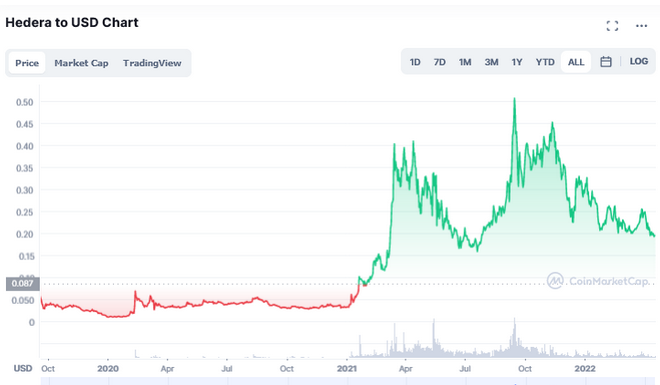 Article continues below advertisement
Ethereum, the most popular blockchain, can only support about 15 TPS (transactions per second). In contrast, Hedera can support 10,000 TPS. And whereas the average gas fee on Ethereum is about $20 and can go up to hundreds of dollars, Hedera says its gas fees are stable and cheap, at an average of $0.0001.
The HBAR token serves dual purposes on Hedera. In addition to powering transactions on the network, it helps secure the platform through staking. The token's supply is capped at 50 billion units.
Article continues below advertisement
Is Hedera crypto a good investment?
The Hedera team has launched a number of initiatives to attract more developers to the network and compete with Ethereum. Hedera has launched a $155 million fund to invest in DeFi projects building on its network, and a $250 million fund focused on metaverse projects. The global metaverse economy is forecast to grow to a $30 trillion opportunity over the next decade.
Article continues below advertisement
And if you're concerned about climate change, Hedera may appeal to you. The network has created a $100 million fund to invest in crypto projects building sustainable solutions.
Hedera's (HBAR) price prediction, explained
With the support of major names such as Google, IBM, and Boeing, Hedera has huge growth potential. The HBAR token's value will depend on the adoption of the Hedera network, becoming more in demand and more valuable as more projects come to Hedera. The various funds Hedera has launched should draw more developers and projects to the network. In 2022, HBAR could even hit the $1 milestone.