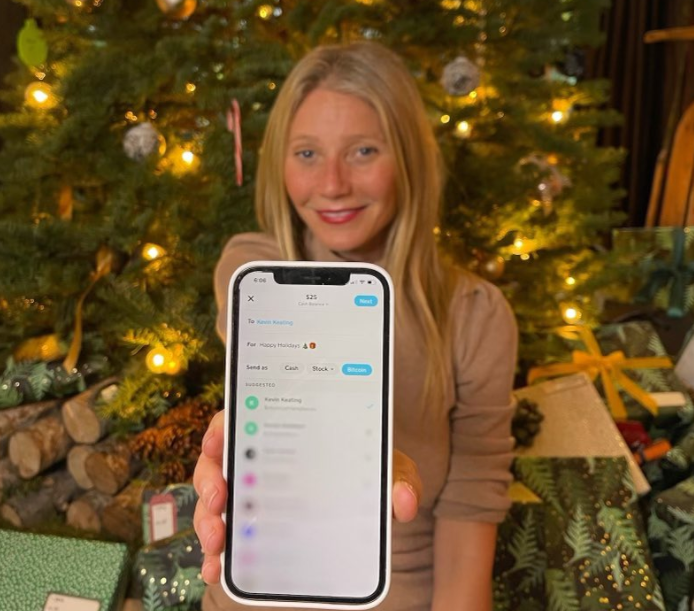 Gwyneth Paltrow Partners With CashApp for Crypto Giveaway
The cryptocurrency space needs to be more inclusive of women, and Gwyneth Paltrow has been one of the biggest names in helping that happen. Well before the latest cryptocurrency boom, the actress and businesswoman was an advocate in the crypto space and has been discussing NFTs (non-fungible tokens), blockchains, Web3, DAOs (decentralized autonomous organizations), and more. She's now partnered with CashApp to do a Bitcoin giveaway. Read on for the details.
Article continues below advertisement
Article continues below advertisement
Paltrow is heavily involved in the crypto space, investing in mining technology, Bitcoin, and blockchain projects. She's even helped other actors become more knowledgeable on the topic. It wouldn't be a surprise if the businesswoman eventually launches DAOs to further spread the concept of blockchain.
Who is Gwyneth Paltrow?
The 49-year-old is an actress and experienced entrepreneur. Paltrow has been nominated for and has won various awards throughout her career, including Grammy Awards, People's Choice Awards, and Teen Choice Awards.
Article continues below advertisement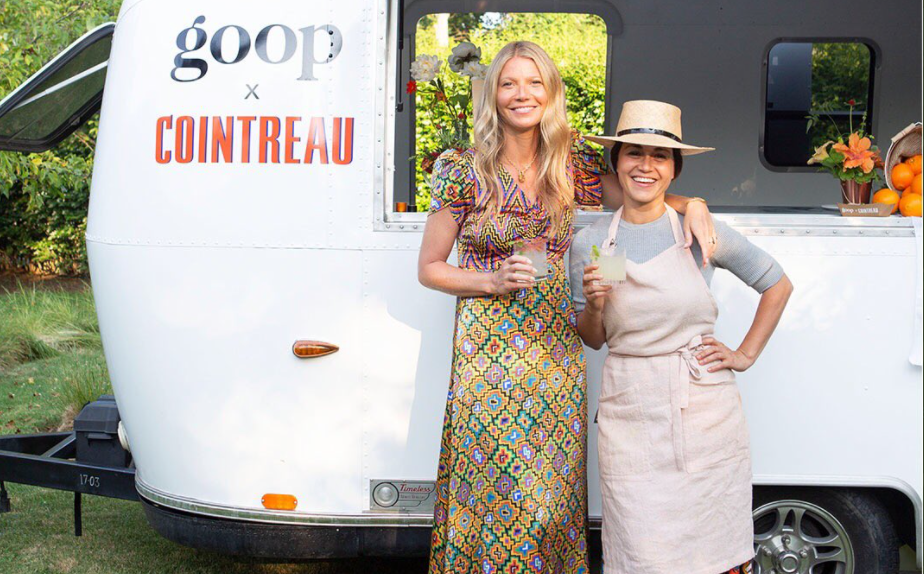 She's won an Emmy Award, Academy Award, Golden Globe, and MTV Movie & TV Award. Raised in Los Angeles, Paltrow is best known for her role in the film Shakespeare in Love, along with various Marvel movies, such as Iron Man, The Avengers, and Spider-Man: Homecoming.
Article continues below advertisement
Article continues below advertisement
The L.A. native is a member of various charity organizations, including Save the Children and the Robin Hood Foundation. She's hosted numerous fundraising events throughout the years, hosting politicians such Barack Obama. Paltrow has served as a spokesperson for global beauty brand Estée Lauder, having signed a multiyear contract with the company back in 2005.
Heavily involved in the food industry, the businesswoman has traveled around the world promoting food brands, shedding light on small businesses. In PBS television series Spain... on the Road Again, she traveled around the country, spotlighting its food and cultures. Many of her books focus on food and plant-based diets.
Article continues below advertisement
Article continues below advertisement
Paltrow's Goop brand has significantly grown over the years
In 2008, the actress founded Goop, an online newsletter on beauty, wellness, food, and more. Since then, the lifestyle brand has evolved into a company that offers news, a podcast, a Netflix show, and beauty, wellness, and fashion products. Goop has several physical stores around California.
Article continues below advertisement
Paltrow was big on crypto before it was popular
In Aug. 2017, Paltrow partnered with fintech company Abra as an advisor. Abra helps users trade, borrow, and yield interest on crypto. She has also made a multimillion-dollar investment in Terawulf, a sustainable bitcoin mining company that went public on Dec. 14, 2021.
On various platforms, including Goop, the businesswoman has held discussions on blockchain topics such as NFTs and Web3. She even has an account with BitClout, a social media platform built on a blockchain.
The details on Paltrow's crypto giveaway
Those who want to enter the giveaway must follow CashApp on Twitter or Instagram and post their cashtag name along with the hashtag #CashAppGifting under Paltrow's designated Tweet or Instagram post. The giveaway ends on Jan. 14, 2022. Winners, chosen randomly, will get either $20 or $100 in Bitcoin.