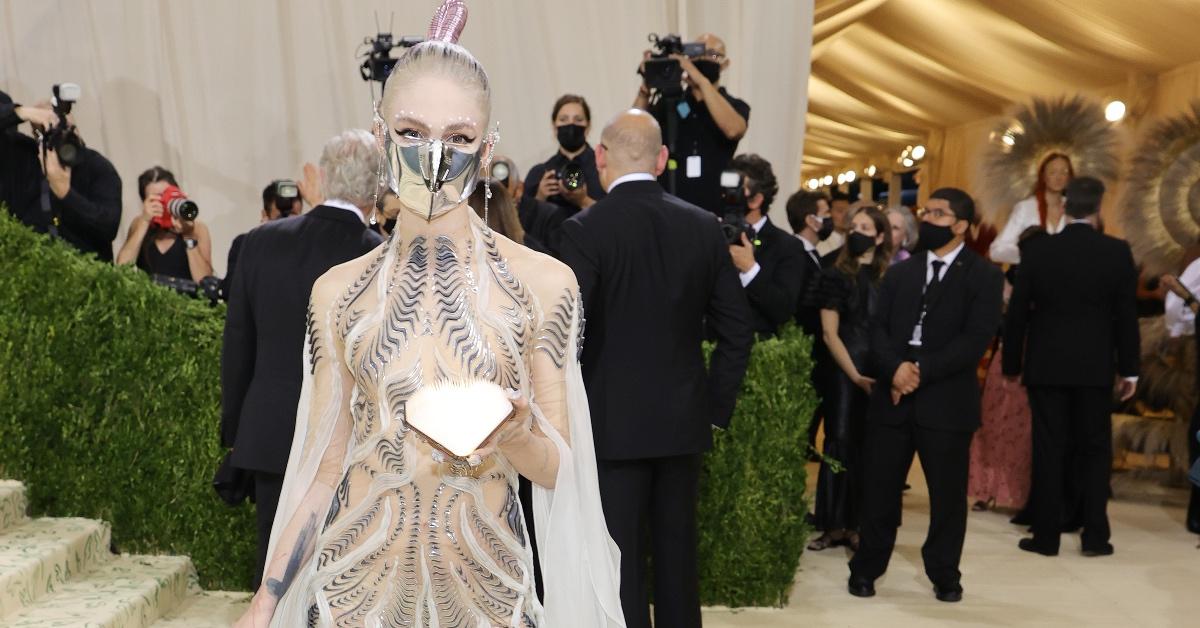 Grimes Doesn't Exactly Benefit from Elon Musk's Fortune — What's Her Net Worth?
During a 2022 Vanity Fair interview, Grimes opened up about her relationship with billionaire Elon Musk. To our surprise, it doesn't sound like the relationship is all it's cracked up to be. Aside from being labeled as Musk's girlfriend (you read that right), Grimes has her own identity and fortune she built for herself.
Article continues below advertisement
Article continues below advertisement
Who is Grimes and how did she become a millionaire? Keep reading to learn about her journey.
Claire Elise Boucher, or "Grimes"
Singer, Songwriter, Record Producer
Grimes adopted her stage name after learning grime was a genre on Myspace. After emerging from the underground music scene, Grimes began releasing music independently. Over the years, she composed albums, created theme music for the Netflix animated series Hilda, and has even been featured as a judge on Alter Ego.
Birthdate: March 17, 1988
Birthplace: Vancouver, British Columbia, Canada
Education: Attended McGill University in Montreal, but reportedly dropped out before earning her degree.
Married: No, but is still involved with Elon Musk.
Kids: 2 (both with Elon Musk)
Article continues below advertisement
Grimes is a Canadian artist and musician as well as Elon Musk's (unofficial) girlfriend.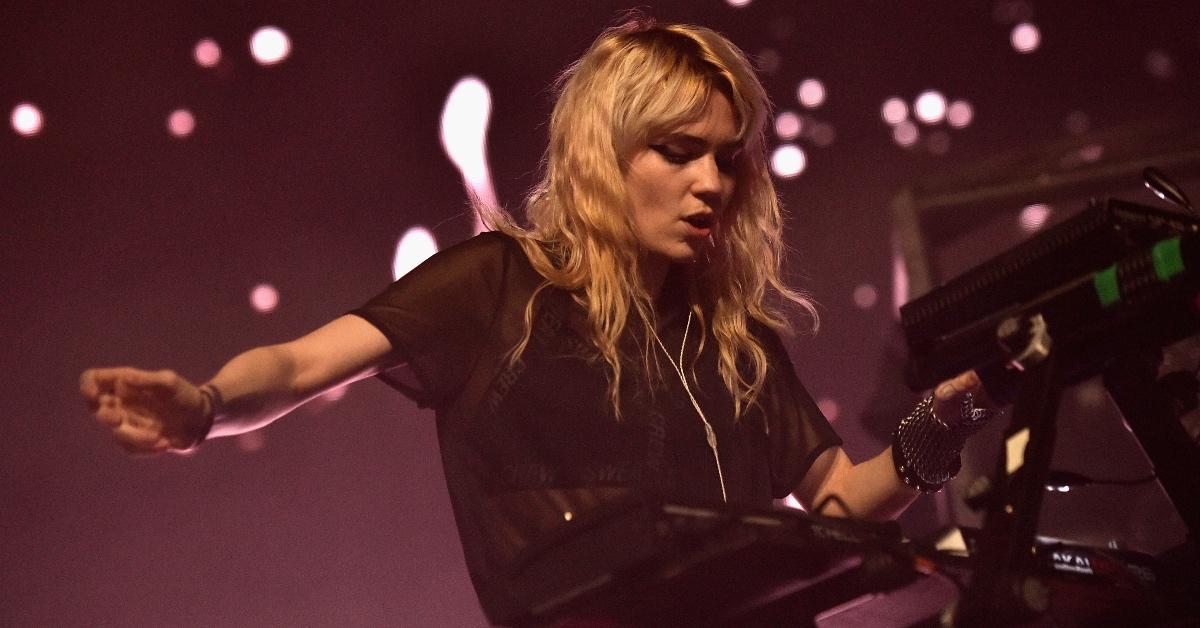 Claire Boucher, who is often referred to by her stage name, Grimes, was born in Montreal. After developing an interest in music, Grimes began releasing her own independently in the late 2000s. In 2010, the singer released albums Geidi Primes and Halfaxa through Arbutus Records, according to her IMDB profile. A year later, the songwriter signed a recording contract with 4AD.
Grimes went on to release Visions (2012) and Art Angels (2015), both of which attracted much more attention from the media and fans. Visions was considered "one of the most impressive albums of the year" and received the Juno Award for Electronic Album of the Year. Over the years, Grimes has developed quite the image for herself. On some occasions, you can find her sporting an edgy punk-rock look while on others, she's styled as a "medieval futurist."
Article continues below advertisement
Article continues below advertisement
What is Grimes' net worth?
Between her album sales, touring, and selling her collection of NFTs, Grimes has built her net worth up to $10 million, according to Celebrity Net Worth. In 2015 her fourth album, Art Angels, made it to the number one spot on the Billboard Top Alternative Albums Chart. Then, in 2016, Grimes began touring Europe, Asia, and North America.
As involved as Grimes is with her music, she managed to make time to date SpaceX founder, Elon Musk. The two began dating in 2018 and welcomed their first child together, X Æ A-12 or X, in May 2020. The couple later "split" due to their conflicting schedules. During her 2022 interview with Vanity Fair, however, Grimes admitted that the two are very much still involved with one another.
Article continues below advertisement
The musician also shared that while living together with Musk, she didn't exactly benefit from his wealth (he's currently the world's richest man). Grimes recollected that while sharing a residence, Musk would "at times, live below the poverty line." She would often complain about the lack of security or the fact that she would "eat peanut butter for eight days in a row."
Article continues below advertisement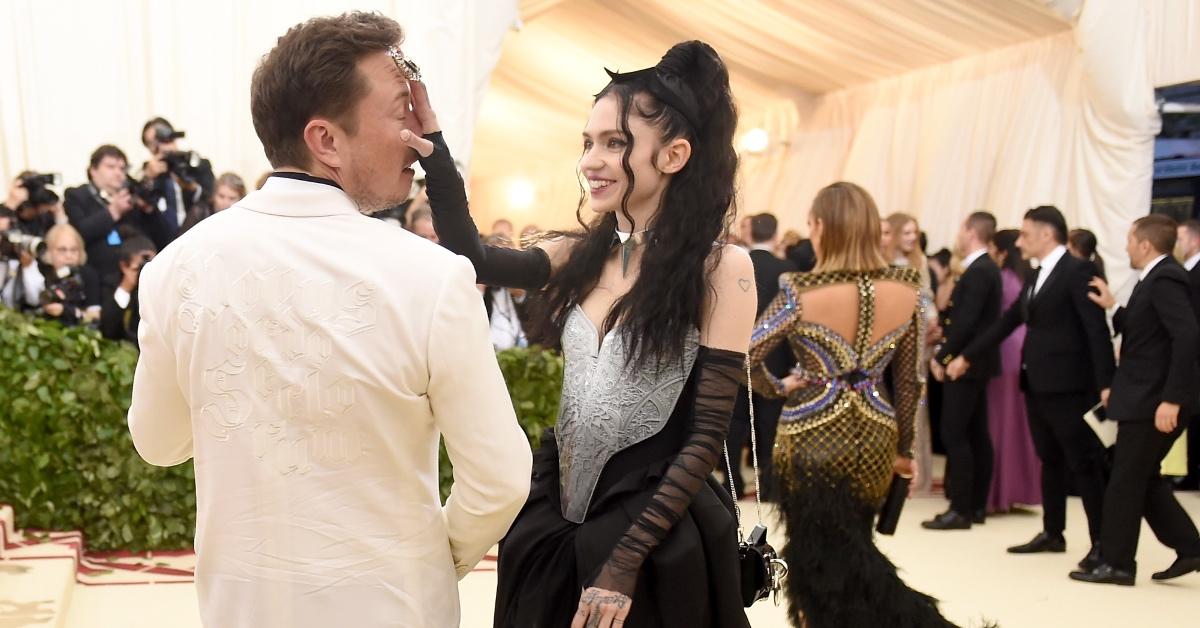 Article continues below advertisement
Are Grimes and Musk still together?
After experiencing a rather difficult pregnancy with baby X, Grimes admitted that she and Musk hired a surrogate to carry their second child, a baby girl they named Y (for short). Baby Y was born in December 2021, two months after the pair allegedly split. Although Grimes and Musk appear to have gone their separate ways, the singer says that while she "would probably refer to him as my boyfriend, we're very fluid."
Although Grimes and Musk lead separate lives, she says they still "see each other all the time" and "plan to have more children" together in the future." In regard to her music career, Grimes is still pursuing music, which is likely to increase her net worth over the years.