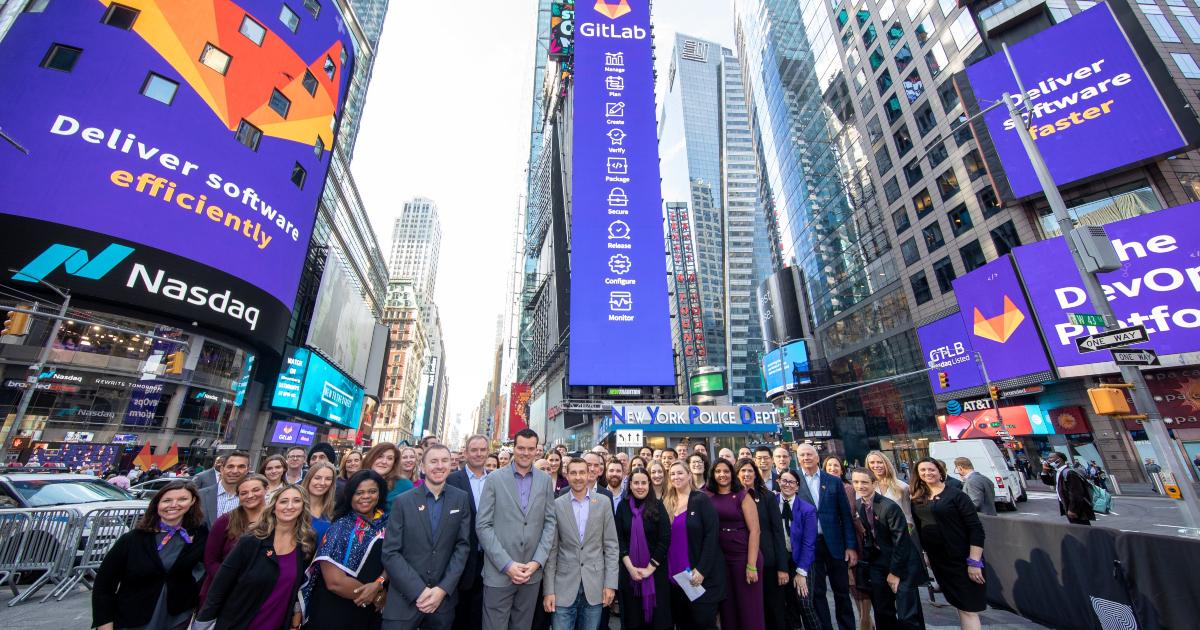 GitLab's Stock Forecast: How High Can GTLB Go?
By Mohit Oberoi, CFA

Oct. 15 2021, Published 10:06 a.m. ET
DevOps platform provider GitLab (GTLB) went public on Oct. 14, 2021. The company opted for a traditional IPO to list, and its stock soared on the listing. What's the forecast for GitLab stock?
Article continues below advertisement
The company priced its shares at $77 each, above its indicated range of $66–$69. Previously, that range was $55–$60, but GitLab bumped it up during the IPO process.
GitLab's IPO price
GitLab's higher IPO price is reminiscent of the 2020 IPO boom. That year, amid buoyancy in primary markets and a massive investor appetite for tech names, several companies (including Snowflake) priced their IPO way above their initial range.
Article continues below advertisement
GitLab's stock market cap
GitLab stock, which now trades under the ticker symbol "GTLB", rose 35 percent to give it a market cap of $15 billion. The valuation is almost 2.5 times the company's private market valuation in 2020, and five times its 2019 valuation.
Article continues below advertisement
The company raised almost $650 million from the IPO, while an entity associated with its CEO, Sid Sijbrandij, sold stock worth another $150 million. The company intends to use the funds for general corporate purposes, working capital management, and (possibly) acquisitions, though it's not actively pursuing any at the moment.
Article continues below advertisement
Over the last six months, however, there has been growing pessimism toward growth stocks, and several companies have had to lower their IPO price range. Allvue Systems even had to shelve its IPO plans amid a tepid response from markets.
Article continues below advertisement
GTLB stock's forecast
GitLab's long-term forecast looks good, though its valuation is concerning. In the six months ended July 31, 2021, the company's revenue rose 69 percent year-over-year to about $108.1 million.
Article continues below advertisement
The company, which competes with Microsoft's GitHub, offers both free and premium products. Its premium offering costs $19 per user monthly, while its ultimate offering is priced at $99 per user, per month. The company's percentage of revenue from software-as-a-service (SaaS) is growing.
Article continues below advertisement
It also has a high retention rate and a high percentage of recurring revenue in its sales mix. In its filing, GitLab said that it had 383 customers with annual recurring revenue in excess of $100,000. Its dollar-based net retention rate is 152 percent.
The company estimates that the market potential for its DevOps platform is around $40 billion. Considering GitLab's financials and market potential, its current valuation seems out of sync, and we could the stock fall once the frenzy dies down.