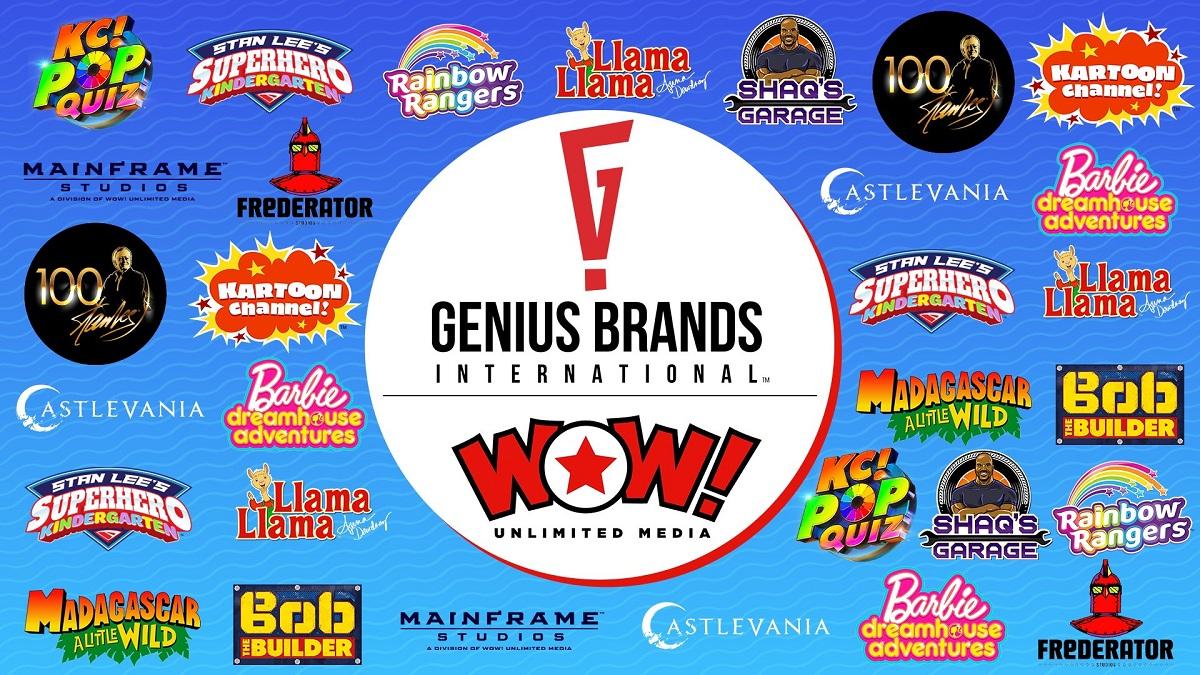 What's Genius Brands Getting in the WOW Deal?
By Ruchi Gupta

Oct. 29 2021, Published 6:55 a.m. ET
Genius Brands (GNUS) has agreed to acquire WOW Unlimited Media in a $53 million deal. Both companies are in the kids' entertainment business, although Genius Brands is headquartered in California and Wow is based in Canada. What's Genius Brands' stock forecast now after the WOW acquisition deal announcement?
Article continues below advertisement
Genius Brands is a global kids' entertainment powerhouse. It develops and produces media content for children and it has distribution arrangements with companies such as Comcast, Dish, Roku, Apple, and Amazon. A wide range of consumer products sold globally also feature characters from the company's titles. WOW, on the other hand, produces animated content on contract for clients such as Netflix, Hulu, and Sony.
What's Genius Brands getting in the WOW stock-and-cash deal?
Genius Brands will acquire WOW Unlimited Media for cash and stock. The company had nearly $140 million in cash and no debt at the end of the second quarter. The cash balance shows it could afford to pay for the WOW purchase without going into debt.
Article continues below advertisement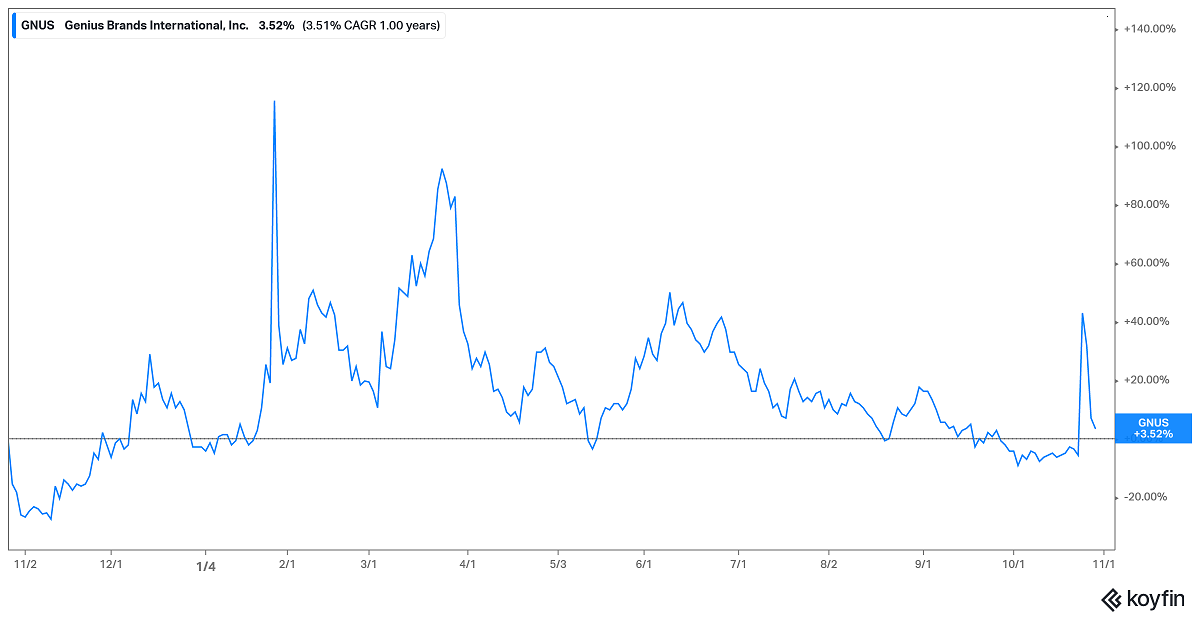 WOW has built a successful animation production business. Its sales in the 12 months through June 2021 rose more than 1,000 percent year-over-year to hit $56.4 million. It made a profit of $5.1 million in that period. Clients are so happy with WOW's work that they've already ordered $62 million in production for the next year.
Article continues below advertisement
Genius Brands CEO Andy Heyward said that the WOW acquisition will significantly accelerate the company's financial growth. WOW has a strong social media presence on platforms such as YouTube and TikTok. Its Frederator videos on YouTube get more than a billion monthly views. Genius Brands plans to leverage WOW's social media footprint to reach more teens and young adults.
Article continues below advertisement
Genius Brands' stock forecast
Investors want to know if it makes sense to buy the dip in GNUS stock. Genius Brands' stock price has gained 7 percent year-to-date and stood at $1.47 at the end of trading on Oct. 28. It's about 45 percent above its 12-month low and 53 percent below its 12-month high of $3.12 attained in March 2021. The stock got a lift in the early months of 2021 as it became one of the most discussed stocks alongside GameStop and AMC in Reddit's WallStreetBets community.
The WOW acquisition is part of Genius Brands' efforts to drive market consolidation and become the world's top producer, broadcaster, and licensor of quality kids' entertainment. Genius Brands expects to see significant cost savings once it acquires WOW. It also plans to move its animation production from China to Canada, giving it access to various tax credits.