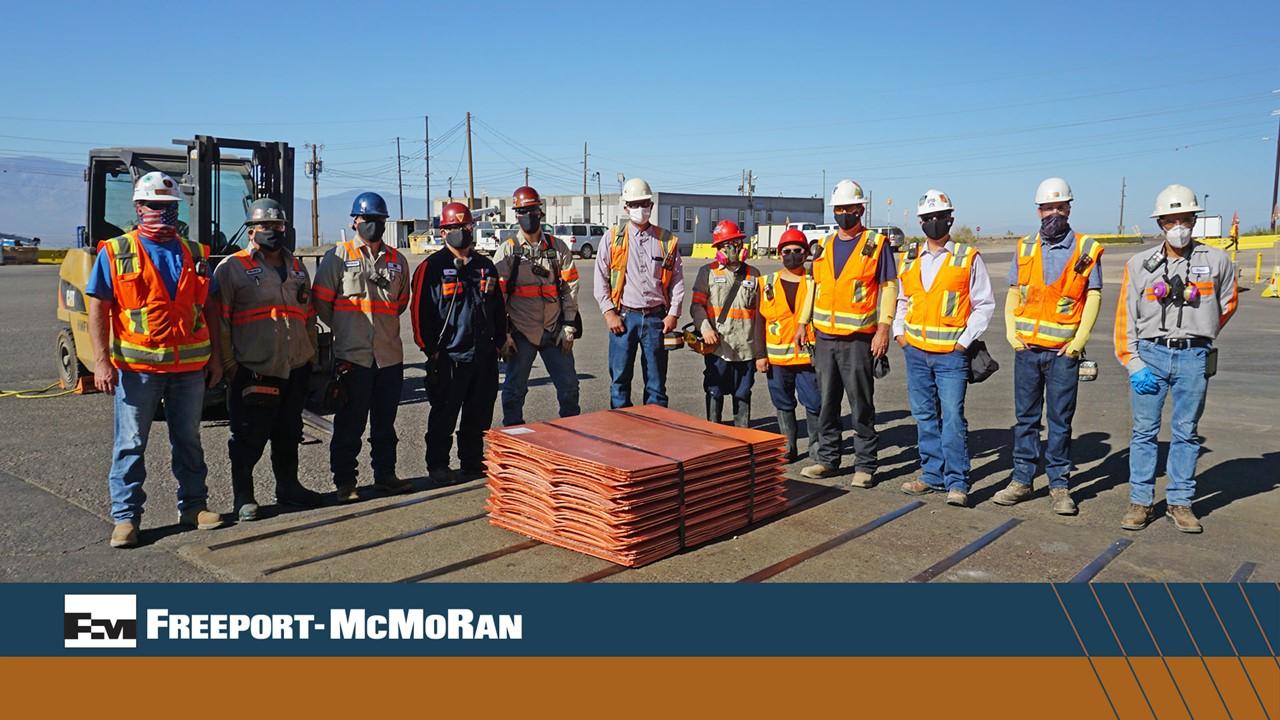 Is Freeport-McMoRan, FCX, Stock a Buy or Sell?
So far, Freeport-McMoRan (FCX) stock has risen 79 percent in 2020 amid the surge in copper prices. The prices have moved to multi-year highs due to strong demand from China — the biggest consumer. Is FCX stock a buy or a sell after the recent surge?
Article continues below advertisement
Freeport-McMoRan is the world's largest publicly traded copper miner. The company has operations in North America, South America, and Indonesia. It also produces gold mainly at the Grasberg mine in Indonesia. FCX's outlook is closely tied to copper and gold prices.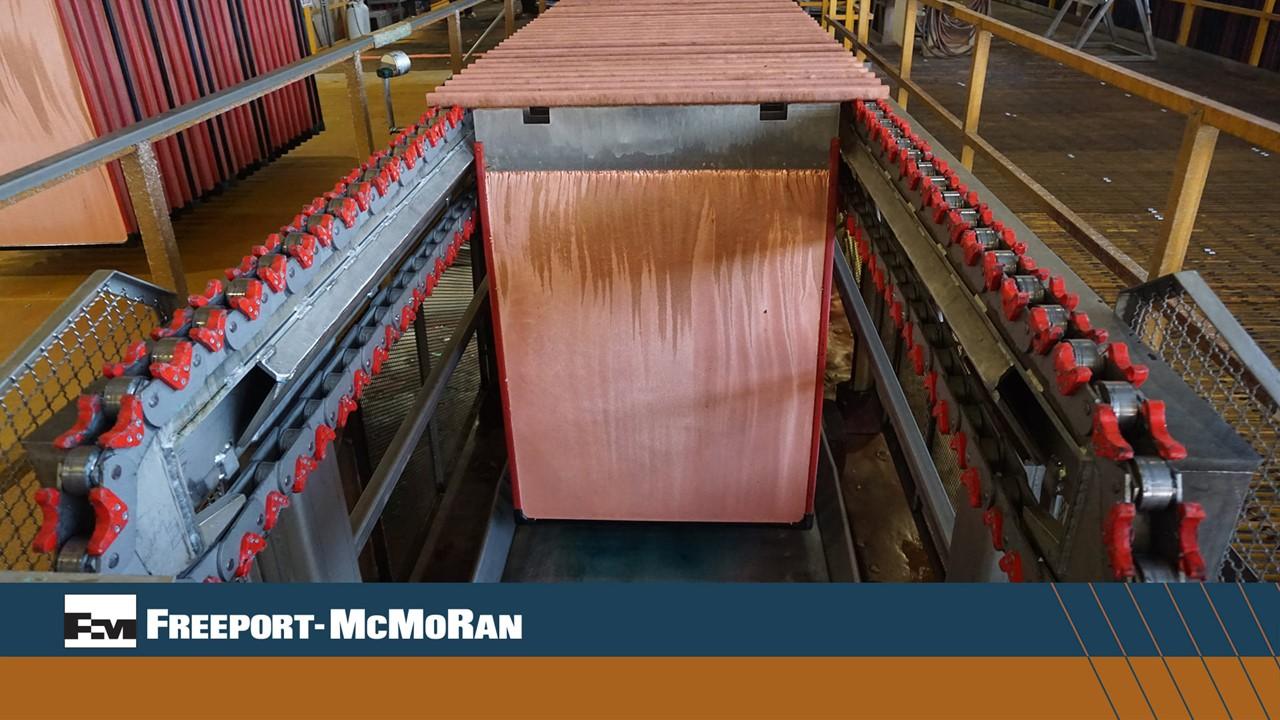 Article continues below advertisement
Freeport-McMoRan on Stocktwits
Many investors on Stocktwits discuss whether there's more upside in Freeport-McMoRan stock. The stock's rise this year has been aided by the surge in copper prices. The prices are getting near the $3.50 per ounce level, which is the highest level since 2014. Copper prices have gained 15 percent over the last three months amid optimism about COVID-19 vaccine candidates.
Copper prices
Copper is seen as a reflection of the global economy. The global economy is expected to rebound next year after the slump in 2020. Another somewhat underappreciated aspect of FCX's rally in November has been the optimism about green energy and electric vehicles, which are copper intensive.
Article continues below advertisement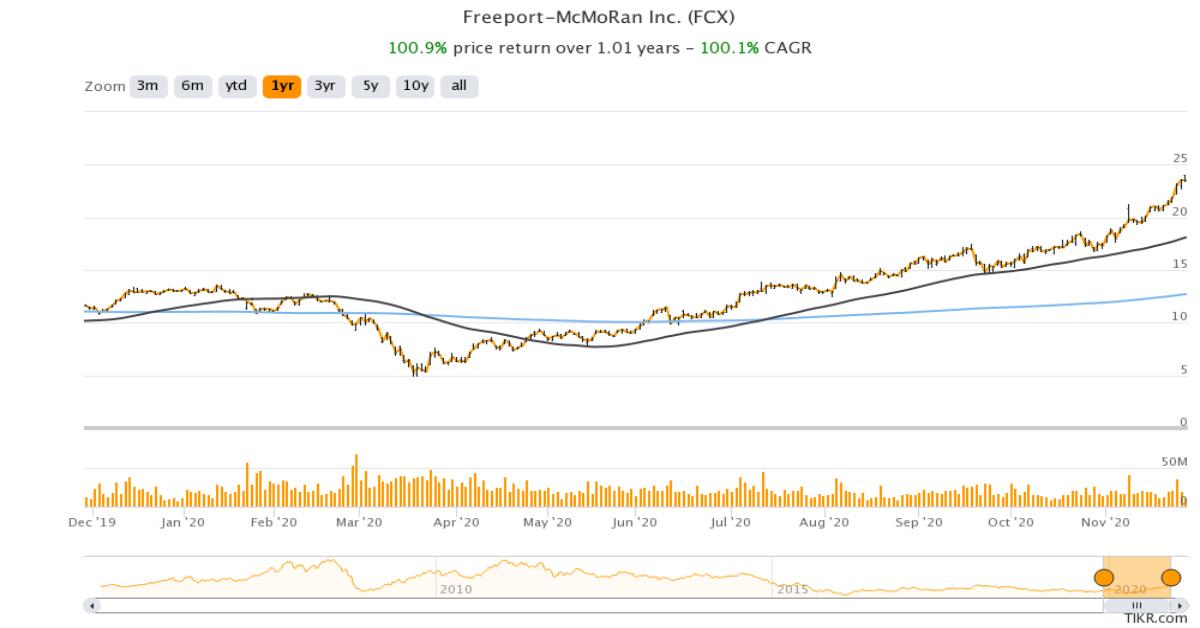 If the demand for electric vehicles and renewable energy generation increases in the next decade, it would also lift the copper demand. However, copper's supply might not keep pace given the underinvestment in new projects over the last five years.
Article continues below advertisement
FCX's stock price
Freeport-McMoRan stock has gained over 35 percent in November. Despite the sharp rise this year, FCX stock is below its 2014 highs. Metal prices peaked in 2014 and then fell due to China's slowdown concerns and the steep fall in energy prices. Currently, FCX stock is trading above its 50-day and 200-day simple moving average, which shows short-term technical bullishness.
FCX's stock forecast
According to estimates compiled by CNN, Freeport-McMoRan's median target price of $20 is 15.3 percent below its current stock price. Among the analysts tracking FCX stock, 12 recommend a buy or higher rating, while six recommend a hold rating. FCX's highest target price of $35 is 48 percent above the current prices, while its lowest target price of $16 is 32 percent below the current prices.
Article continues below advertisement
Should you buy FCX stock?
Looking at valuation multiples, Freeport-McMoRan trades at an NTM PE ratio of 7.9x, which could seem high for a mining company. The amount is also above FCX's historical trading multiples.
Article continues below advertisement
Freeport-McMoRan stock shouldn't be valued on NTM numbers. Currently, FCX's earnings are depressed due to the ramp-up at its Grasberg mine, which is the company's biggest and most profitable mine. The mine will ramp up over the next two years and add to FCX's earnings. Also, Freeport-McMoRan's debt position looks much more comfortable after a series of asset sales and stock issuance.
Freeport-McMoRan stock looks like a buy. The stock is a bet on global economic recovery in the short term and on electric vehicles and green energy in the short to medium term. Copper is among the most sought after metals. FCX offers a diversified low-cost portfolio of copper assets in safer jurisdictions, which adds to the stock's appeal. FCX could also be a takeover candidate since most big miners plan to ramp up their copper operations.