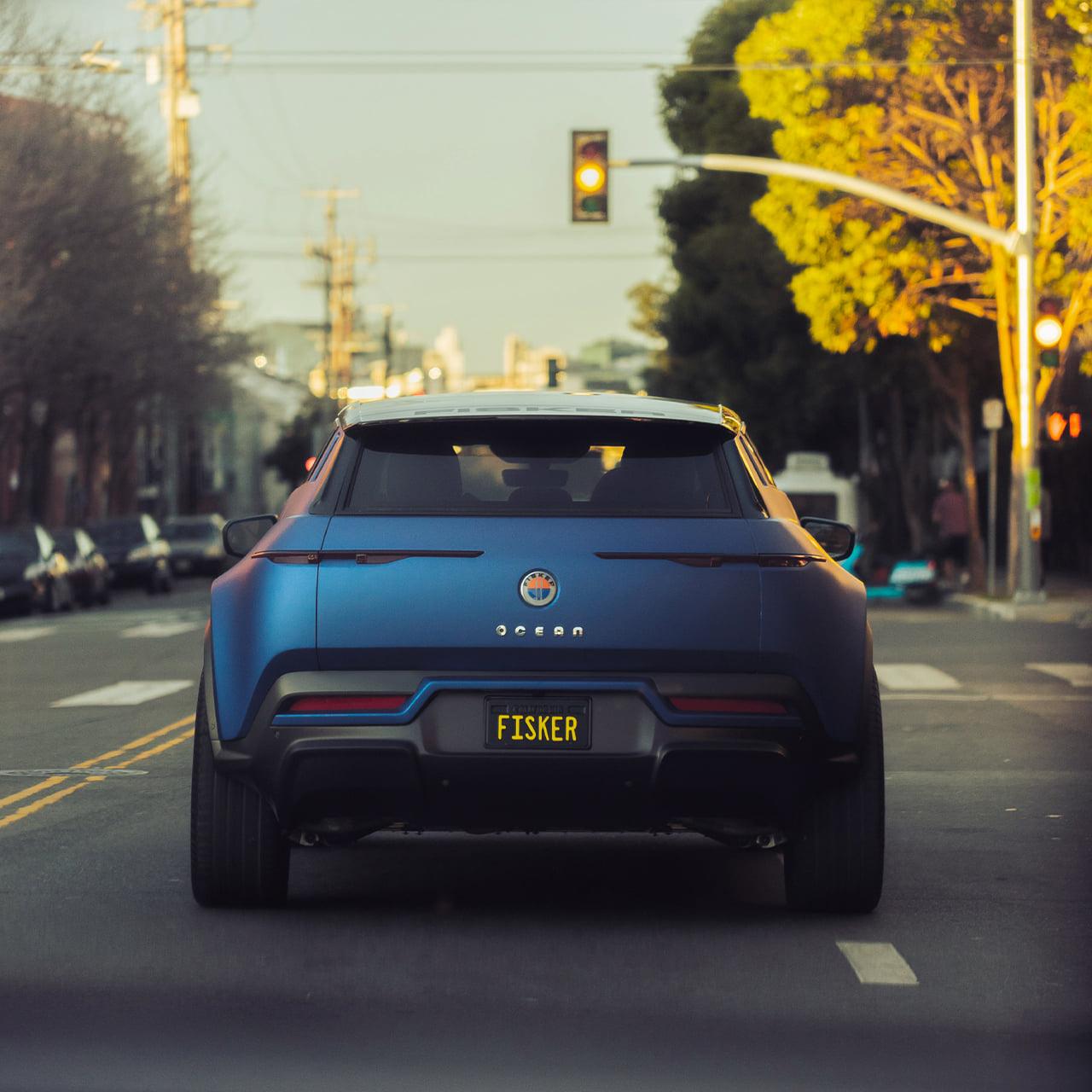 Will Fisker's Impressive Stock Rally Continue in 2021?
Since Fisker (FSR) went public, its stock has risen by 77 percent. The general investor enthusiasm on EV stocks and President Biden's friendly outlook towards clean energy stocks have been two key catalysts for the stock's impressive rally. What's Fisker's stock forecast for 2021?
Article continues below advertisement
Fisker is a California-based electric vehicle company led by Henry Fisker—an automotive icon and a tech visionary. Fisker completed the reverse merger with Spartan Energy Acquisition Corp. in October 2020.
Fisker plans to launch its Ocean SUV
Fisker is scheduled to start producing its first and all-electric Ocean SUV in 2022. The company intends to offer its Ocean SUV at $37,499, which is way below the price of the Tesla Model S.
Article continues below advertisement
Even at a relatively low price of $37,499, Ocean promises a long range of up to 300 miles. The SUV could also benefit from Fisker's partnership with Electrify America, which might include some complimentary charging for customers. The quickest version of Ocean is said to accelerate from zero to 60 mph in 2.9 seconds.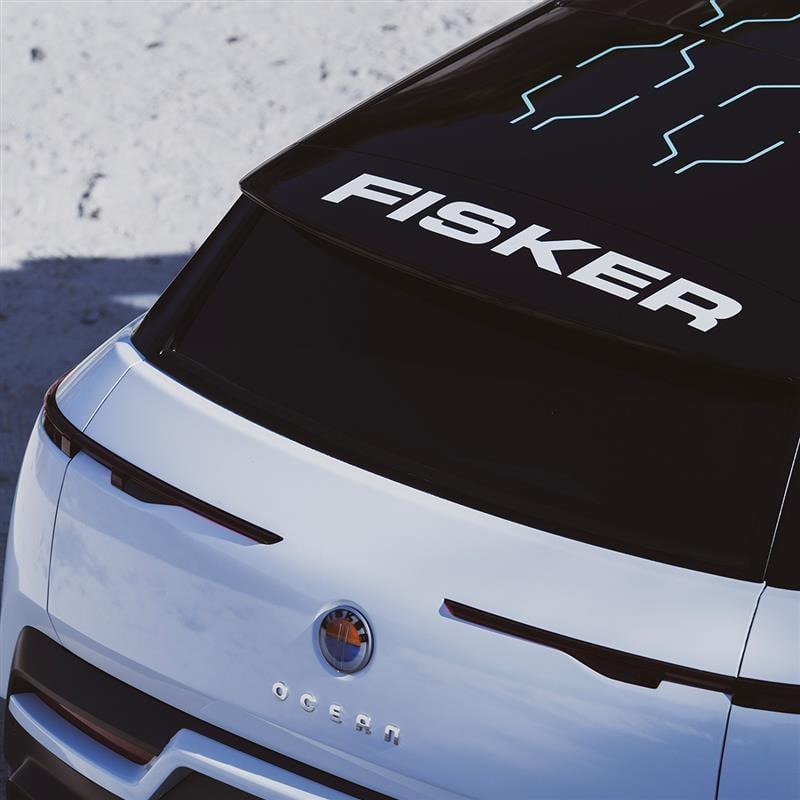 Article continues below advertisement
The company will also offer a lease-like subscription plan that will cost $379 per month. The plan will allow about 30,000 miles per year and includes maintenance and service. However, the plan will require an up-front payment of $2,999. Fisker is trying to keep itself asset-light and will outsource its production to Magna International, which also makes cars for Toyota, BMW, Mercedes-Benz, and others.
Fisker versus Tesla
Tesla has established itself as the gold standard for electric vehicles. Therefore, all new EV models are invariably compared to Tesla models. It isn't a surprise that Fisker's upcoming models are being compared to Tesla. Its Ocean SUV, priced at $37,500, is way lower than Tesla Model Y, which will start at $41,990. Compared to Ocean's battery charge range of 250–300 miles, Model Y offers 315 miles. Ocean hopes to reach 62 mph in under 3 seconds, which is lower than Model Y's 3.5 seconds.
Article continues below advertisement
Fisker's Ocean looks like a very affordable SUV that could threaten Tesla with similar specifications. However, Tesla is also capitalizing on its first-mover advantage and a cult-like following. It might be difficult for Ocean or for that matter any other EV-maker to make a significant dent in Tesla's position, at least in the short term. However, we'll have to wait until 2022 to find out how the actual vehicles turn out.
Fisker's stock forecast
According to Market Beat, nine analysts cover FSR stock. Among the analysts, six have a buy, two have a hold, and only one has a sell rating on the stock. The high and low target prices for FSR stock are $27 and $15, respectively, with the average at $22.14. The average analyst target price implies a possible upside of 23 percent for the stock.
Article continues below advertisement
On Feb. 17, R.F. Lafferty initiated coverage on FSR with a buy rating and a target price of $23. On Feb. 11, Morgan Stanley analyst Adam Jonas initiated coverage on Fisker with an overweight rating. The analyst seems to be impressed with the company's "asset-light" model. Jonas thinks that Fisker offers one of the "most compelling strategies and positive risk-reward skews" in the crowded EV space thanks to its "deceptively low execution risk." The analyst is impressed by Fisker's asset-light model and the production outsourcing to Magna. The stock jumped 26 percent after Jonas' initiation.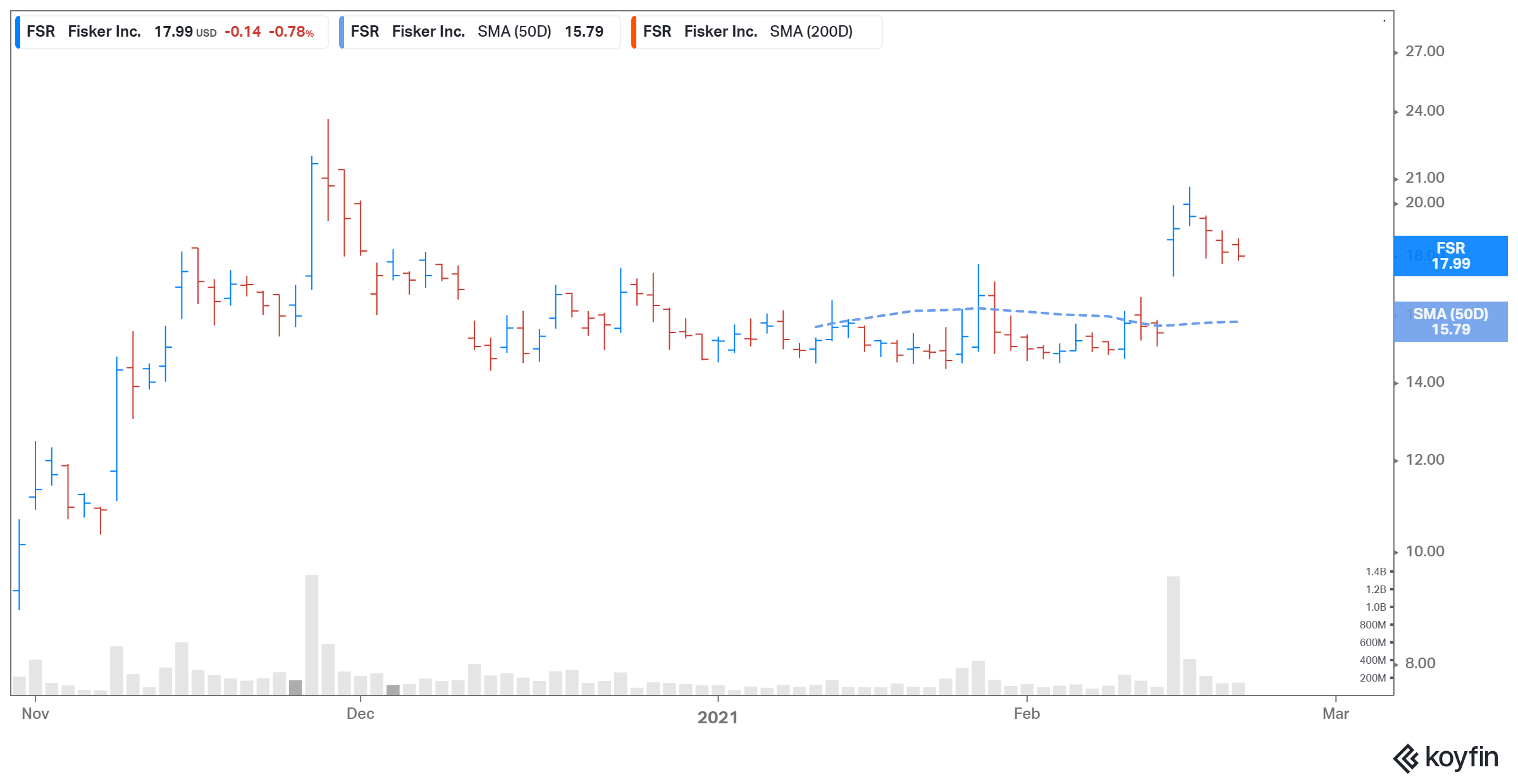 Article continues below advertisement
Is Fisker stock undervalued?
Currently, Fisker isn't delivering any cars or making any revenue. The company has a current market capitalization of nearly $5 billion. Nikola and Canoo, which are also treading in similar phases, have market caps of $8.2 billion and $3.6 billion, respectively. Spartan valued the company at 0.60x its estimated 2023 revenue of $3.3 billion. Based on this estimated revenue and the current EV, the stock's EV-to-2023 revenue multiple is just 1.5x. This is very reasonable compared to its peers in the space.
However, the main concern is whether Fisker will be able to reach this revenue milestone in the stated time. The company hasn't even started producing its first vehicle yet and we know that producing cars is a complicated process. Tesla had a learning curve and CEO Elon Musk called it a "manufacturing hell" in 2017. NIO also went through a restructuring in its short history and only managed to post a gross profit margin in the second quarter of 2020.
What to expect from Fisker stock in 2021
In 2021, the only thing the company needs to show to the market for its stock to keep rising is that it's on schedule to launch its Ocean SUV in late 2022. While many companies including Tesla have slipped from their stated timelines, it shouldn't happen to Fisker—at least not in 2021. However, as actual production nears in 2022, we'll get a clearer picture. Until then, despite volatilities, Fisker stock is expected to keep rising due to investor enthusiasm and Biden's friendly outlook towards EVs.