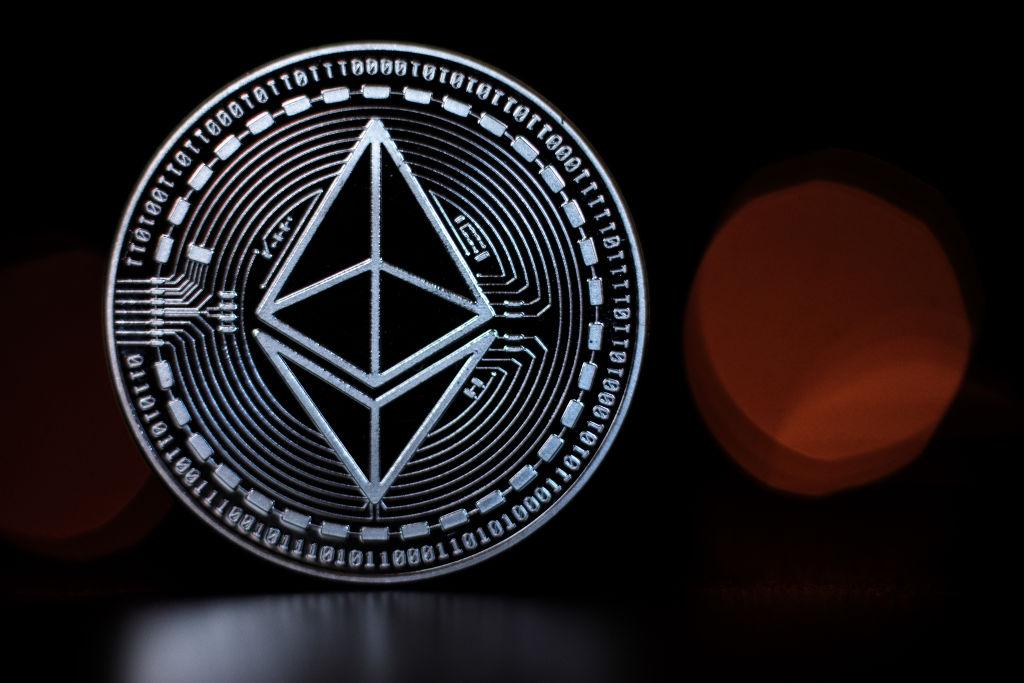 Ether Has Hit a Record High — But Has It Hit Its Peak?
Investors are calling this the biggest crypto bull market in history, and for a good reason. At the moment, we're seeing mainstream interest in crypto skyrocket as investors continue to pile in on this exploding industry. In turn, cryptocurrency prices soared to new highs, even if Bitcoin (BTC) might have retreated a bit in its valuation. The world's second-largest cryptocurrency, Ethereum (ETH), is just one of many cryptos that are currently at record highs.
Article continues below advertisement
Article continues below advertisement
As demand for transactions on the Ethereum blockchain continues to soar, so too will Ether demand increase as well. Just how much higher will prices go in 2021?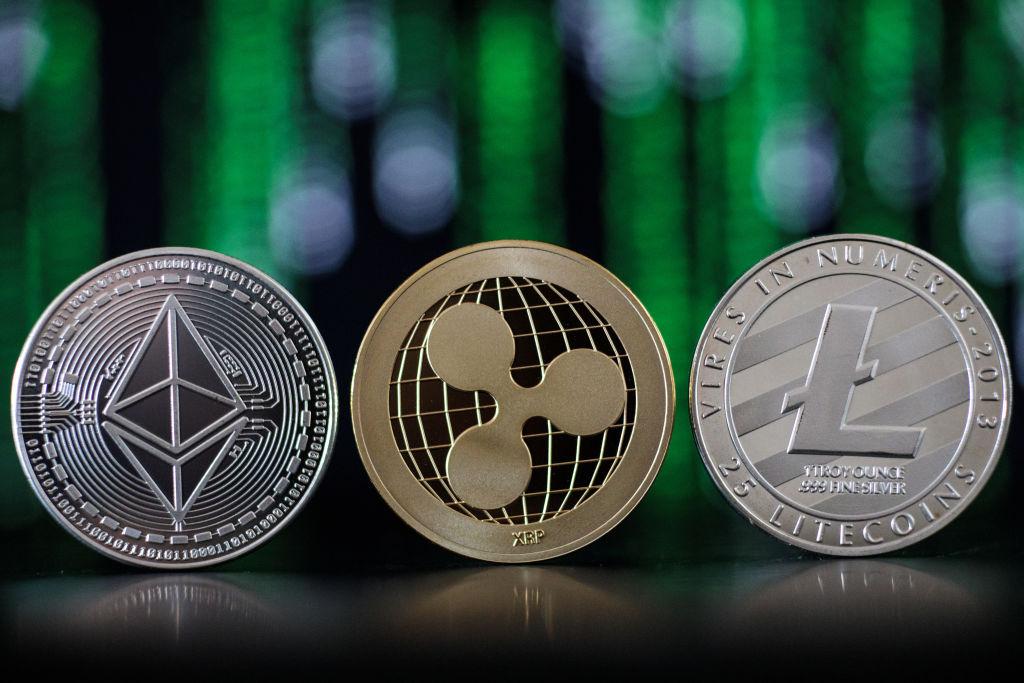 Article continues below advertisement
Why are Ether prices soaring?
Ether is the flagship currency of Ethereum, which is used as a token to facilitate transactions on the network. Whenever you're buying or selling an Ethereum-based cryptocurrency (which most altcoins are, nowadays), you pay for all transaction costs on the network in Ether. As such, the more popular altcoins and other Ethereum-based cryptocurrencies become, the more in-demand Ether will be.
This is the main reason why Ether prices have skyrocketed over the past few months. While Bitcoin has recently fallen back a little thanks to the unexpected Turkey crypt ban, Ethereum hasn't been affected in the same way at all.
Article continues below advertisement
Article continues below advertisement
Usually, cryptocurrencies move in correlation with Bitcoin. While this was true for most of the crypto industry's existence, when most tokens weren't mainstream at all except Bitcoin, things have changed dramatically. Dozens of coins are hitting the cusp of mainstream popularity right now and have grown sufficiently large followings that their prices sometimes move in contrast to Bitcoin.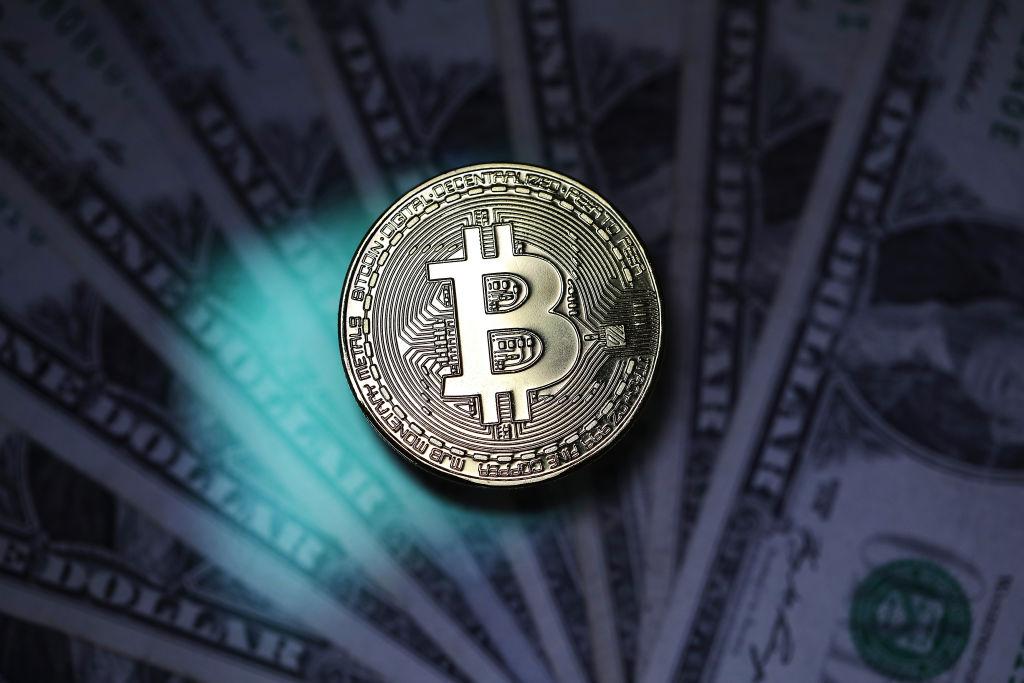 Article continues below advertisement
Ethereum's gas limit has been reached
What a lot of people don't know is that Ethereum has a built-in gas limit. If you don't know, gas essentially is a measure of computational work required to execute an operation on the Ethereum blockchain. These gas fees are paid out in Ether.
Article continues below advertisement
Ethereum founder Vitalik Buterin recently proposed that the total case limit be raised from 12.5 million to 15 million due to the increased congestion and traffic on the blockchain. This proposal ended up passing, but this increase in gas limits was quickly reached on Thursday. That means users of the Ethereum blockchain will need to fork out more in Ether payments to process their transactions. It's this competition for already maxed out gas supplies that are further pushing up Ether prices.
Article continues below advertisement
Ether price prediction for 2021
Ethereum is currently trading around $2,131 per token. Prices have gone up by more than 1,000 percent over the past year, putting Ethereum's current market cap up to $246.8 billion. Considering just how important Ethereum is to the cryptocurrency ecosystem, I expect Ether prices to continue surging for a long while. Expect prices to reach $3,000 within the next few months before continuing to soar in 2021.
Article continues below advertisement
Article continues below advertisement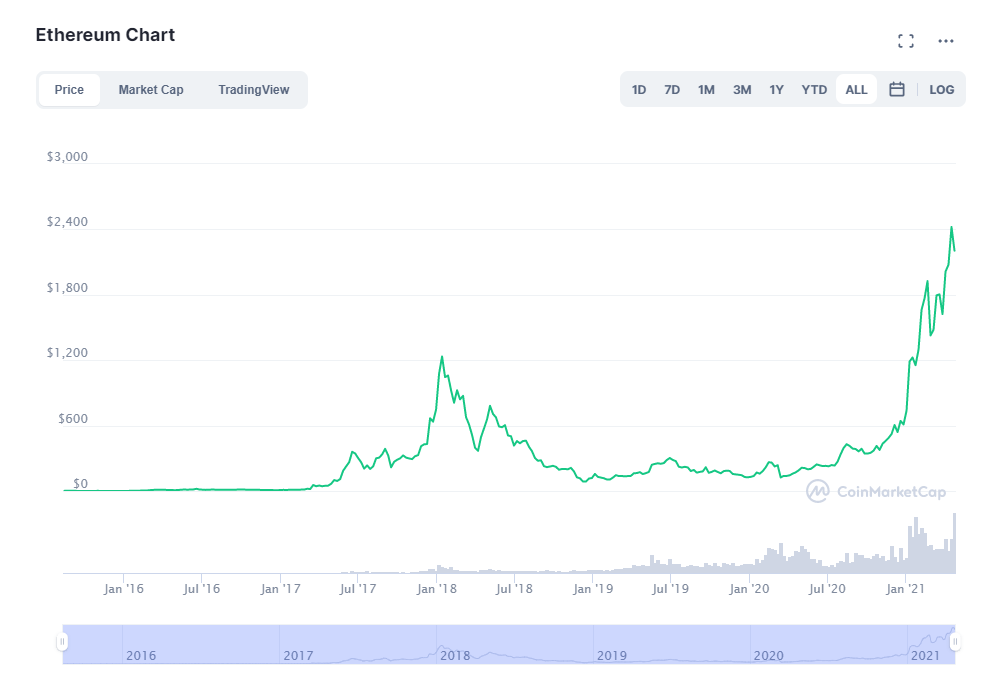 The only real threat to Ethereum is some of its competitors. Cardano (ANA) is one token that posits itself as an "Ethereum-killer." There are other blockchain ecosystems that make similar claims about themselves as well. Time will tell whether or not any of these contenders will be able to replace Ethereum from its position in the blockchain community.