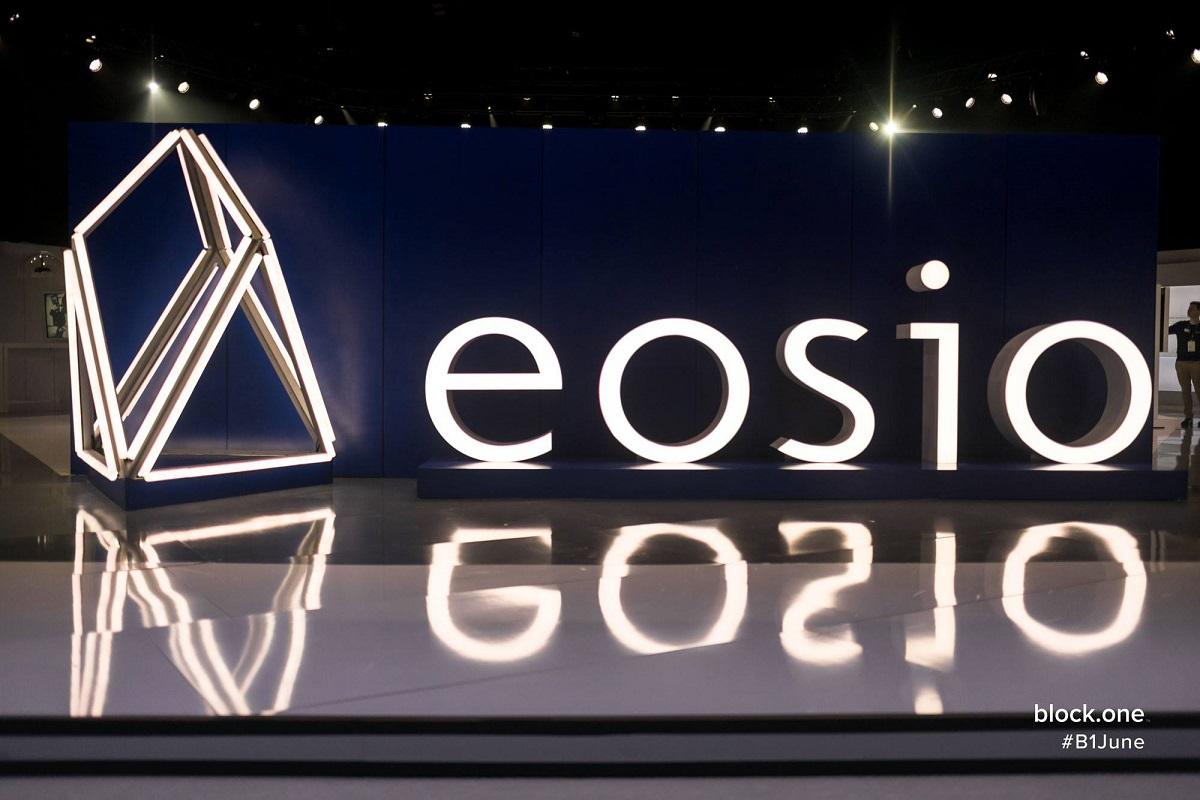 Why EOS Is Rising, and When It Might Hit $100
Billionaire Peter Thiel-backed EOS cryptocurrency has been on fire. But at about $13, the token remains well below its $22 peak. What's the EOS price prediction for 2025, and when will it reach $100?
Article continues below advertisement
The token has climbed 80 percent in the last 7 days, outperforming Bitcoin and Ether, which have gained 2 and 25 percent. It's also ahead of Tesla CEO Elon Musk's favorite, Dogecoin, which has pulled back 25 percent over the past week. EOS is up about 430 percent year-to-date.
What is EOS and where is it used?
EOS is the native cryptocurrency of the EOSIO platform, which developers use to build and launch decentralized apps. EOSIO promises to offer developers greater scalability and security than they can find on rival blockchains. Developers need to hold EOS crypto to access EOSIO resources. EOS holders can also vote on matters like EOSIO protocol upgrades.
Article continues below advertisement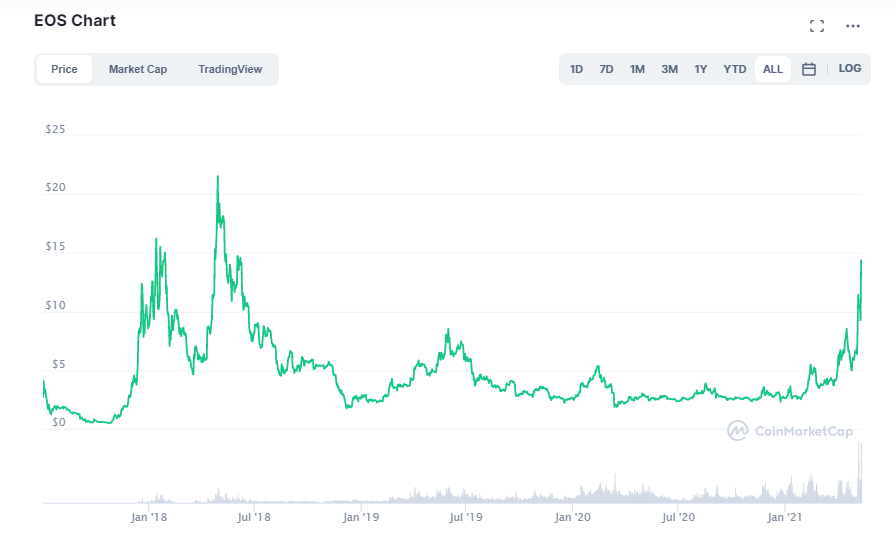 Article continues below advertisement
Why is EOS rising?
The EOS token has spiked for several reasons. Block.one, the blockchain software company behind the EOSIO platform, plans to launch a crypto exchange called Bullish. Peter Thiel is involved in that project. Investors believe the launch of the Bullish exchange will increase exposure for EOS and increase its demand. They're rushing to buy while the token is still cheap. The Bullish exchange will be capitalized with $10 billion in cash, Bitcoin, and the EOS token.
Article continues below advertisement
A proposal to boost EOSIO platform staking rewards also supported the token. Investors welcomed the chance to earn more with their idle EOS tokens. Also, 2021 has been a great year for altcoins. After seeing Bitcoin's and Ether's blockbuster returns, investors are on the lookout for the next big crypto opportunity. A lot of the money hunting for the next Bitcoin has been driving up EOS.
Article continues below advertisement
EOS price prediction for 2025
Needless to say, EOS's price forecast looks optimistic. At Digital Coin Price, they see EOS price touching $20 in 2021 and exceeding $40 in 2025. Meanwhile, Long Forecast sees the token hitting $55 in 2021 and breaching $120 in 2025, which implies a 1,700 percent upside from its current price.
When will EOS reach $100?
The EOSIO community has long wanted to see the token trade at $100. According to the price forecasts, the token will reach that price milestone in 2025, but it could be sooner. To get to $100, EOS will need to rise 650 percent from the current price. Considering that the token has gained more than 100 percent in the past month, it could reach $100 as early as 2021 if it keeps up its momentum.
Article continues below advertisement
Is EOS a good investment?
Investors have made good money with EOS—the token boasts a lifetime return on investment of 1,200 percent. And considering the optimistic price predictions, the token could still reward investors in the future. Boosting EOSIO staking rewards and the launch of the Bullish exchange are important catalysts for the token's continued rise. It's also worth noting that the token is trading more than 40 percent below its all-time high, so it has plenty of proven room to run.
EOS versus Ether: Comparing performance, market value, and token supply
Both EOS and Ethereum are tokens that power blockchain projects. They currently sit miles apart in price, with EOS at about $13 and Ether at more than $4,200. EOS has gained about 430 percent in the past year, while Ether has climbed more than 2,000 percent.
Article continues below advertisement
With a market cap of $12 billion, EOS ranks as the 18th-largest cryptocurrency in the world. Ether ranks second, with a market cap of $490 billion. Also, Ether holds 19.7 percent of the market, while EOS holds 0.5 percent.
There are 116 million Ether tokens in circulation and there is no supply cap. On the other hand, there are 953 million EOS tokens on the market, and the supply is capped at about 1 billion tokens.
Where to buy EOS crypto other than Coinbase