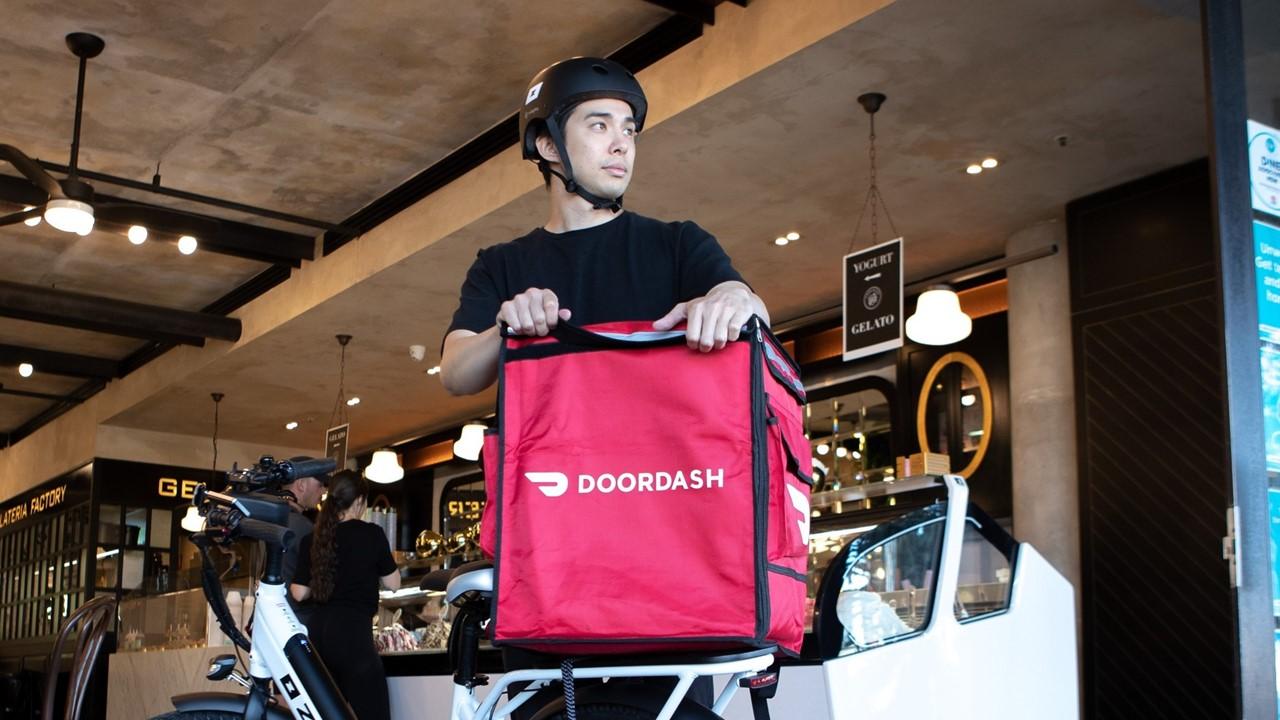 What Happened to DoorDash? Glitch in System Meant Free Food for Users
DoorDash customers who took advantage of a glitch in the system on July 7, 2022, may have to pay for their purchases. What happened to DoorDash?
Article continues below advertisement
The DoorDash glitch on July 7 enabled customers to order thousands of dollars of groceries and food without paying for them by adding a debit card with no funds to the app. After finding out about the glitch, several users boasted about their free purchases on social media. Others posted pictures of numerous orders waiting to be picked up at restaurants like McDonald's and Wing Stop.
Article continues below advertisement
One customer posted a DoorDash order for 117 bottles of expensive tequila that ranged in price from $989 to over $1,949 per bottle. But others on social media warned about taking advantage of the glitch.
"Aww nah, y'all going to jail. DoorDash not having this," tweeted @ItsJB23_ with a picture of the large tequila order.
Article continues below advertisement
"To everyone who abused the #doordash glitch, y'all remember they are gonna (f******) bill y'all later. Y'all shouldn't be abusing this. You made restaurant workers stressed as hell lmao. This (s***) isn't "free". You will pay for it. If you ordered $1,000 dollars of stuff, good luck," tweeted @Practical_User.
Some netizens are bummed they missed out on the DoorDash glitch.
On July 8, others on social media lamented about missing out on the glitch. "Aye why didn't y'all tell me about that DoorDash glitch before I ate? Hope y'all made big orders and wake up to the charges," tweeted @RAEtheREDDEVIL.
Article continues below advertisement
"So DoorDash had a glitch… out of all the damn days I order food… today I don't and boom they giving away food!" tweeted @ijayt205.
Article continues below advertisement
"Nobody woke me up for the doordash glitch ??? Where tf is the loyalty ??" tweeted @mariyahlaveila.
DoorDash says it's canceling "fraudulent" orders.
The glitch was due to a payment processing issue, a DoorDash representative told the New York Post. The company said it would be canceling the "fraudulent orders."
Article continues below advertisement
"On the evening of July 7, DoorDash experienced a payment processing issue, and as a result, some users were able to check out without an authorized form of payment for a short period of time," a DoorDash spokesperson told the New York Post. "We're actively canceling fraudulent orders and are in touch with merchants impacted to ensure they are compensated for any unauthorized orders they may have received."
Will you have to pay for the fraudulent DoorDash orders?
While DoorDash hasn't officially commented on whether customers who placed fraudulent orders will have to pay for their purchases, netizens on Twitter say the fraudsters shouldn't be surprised to find charges for the orders on their cards.
Article continues below advertisement
"This woman outside crying on the phone because DoorDash took over $500 off her card from the glitch yesterday." tweeted @_ebbsss_.
"The people that took part in that DoorDash glitch when they're #738903 in line to speak with an online representative at headquarters about their bank accounts being -$6800 when they woke up," tweeted @lilacmagnolia.
Article continues below advertisement
DoorDash has had other problems in the past.
This isn't the first time DoorDash has experienced a glitch in its system. DoorDash delivery drivers have reported being left in the dark on where to deliver orders when the app's dispatch system fails. One delivery driver told Fast Company in February that dispatch system failures are common.