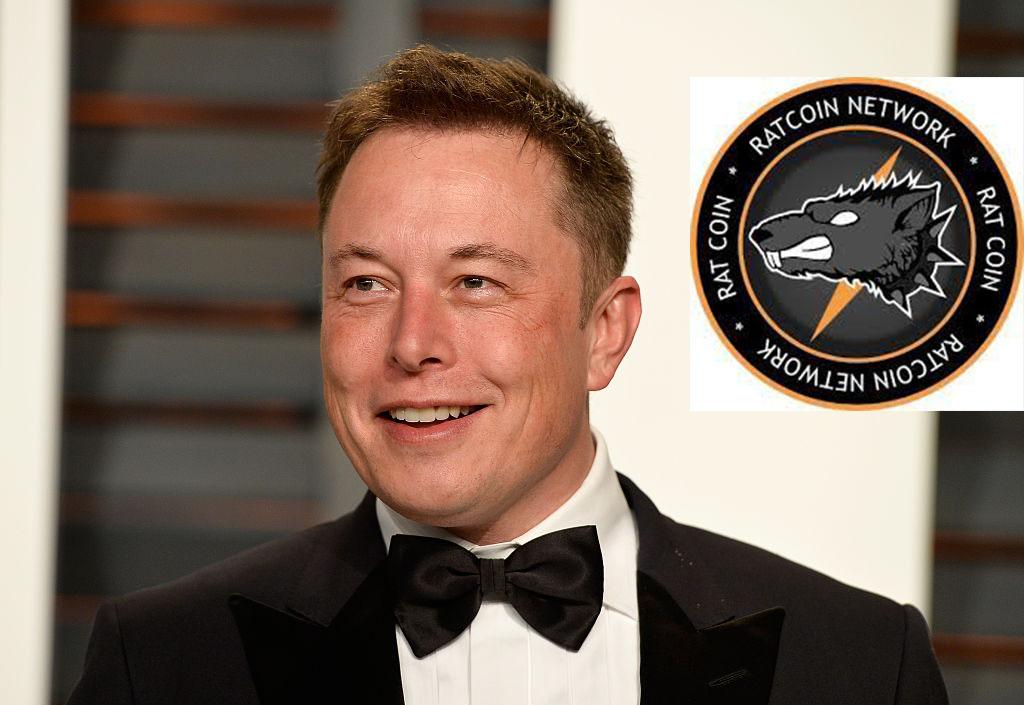 Elon Musk Doesn't Own Ratcoin, Despite Viral Rumors to the Contrary
Ever week there seems to be a new cryptocurrency that's going viral. Considering that altcoin popularity is at an all-time high, its not surprising that new projects are popping up all over the place.
Article continues below advertisement
One cryptocurrency that's making waves right now is the oddly named RatCoin. It's almost certain that you haven't heard of this coin yet, because it's not listed on any major exchange. RatCoin is so incredibly tiny, with a market cap of less than $168,000, that its one of the smallest cryptocurrencies in the world. Despite this, however, rumors are circulating that Elon Musk might actually have bought some Ratcoin.
What is Ratcoin and what does it have to do with Elon Musk?
RatCoin (RAT) is a microcap cryptocurrency that is literally a meme token. Similar to Dogecoin and Hoge, which don't have any grand purpose behind them, RatCoin can be bought and sold amongst crypto holders for fun. But in all seriousness, there's no real reason to trade RatCoin. According to its Twitter account, the only purpose behind the token is to have fun with it.
Article continues below advertisement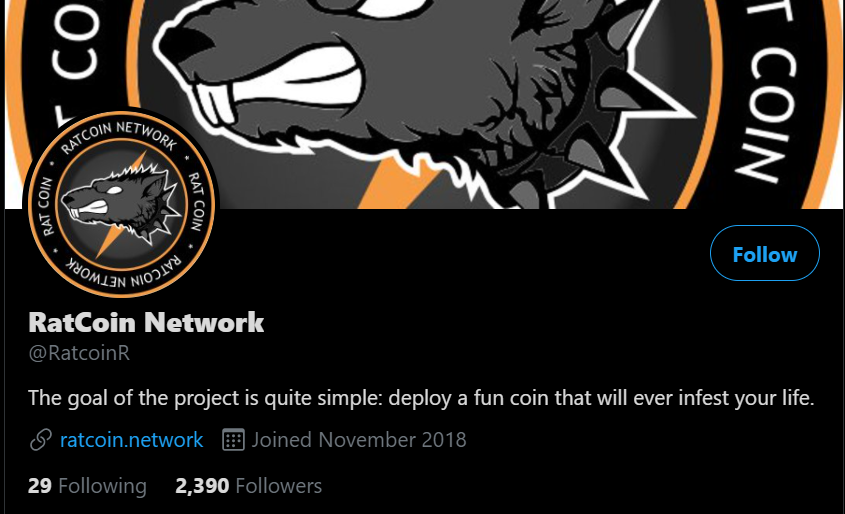 Oddly enough, RatCoin seems to have been around for a while. Its Twitter profile first got started back in November 2018, and has steadily grown to over 2,300 followers. While no one knows who created RatCoin, rumors started to circulate that Elon Musk might have become a recent investor in it.
Article continues below advertisement
Having already sold a non-fungible token (NFT) for over a million dollars, people started thinking Musk had jumped onto RatCoin for some reason, despite there being many other meme coins that are a better bet for the eccentric billionaire.
Article continues below advertisement
Over the past couple of weeks, Twitter started going crazy about Elon Musk having potentially created RatCoin in the first place, despite there being no confirmed sources.
The answer is no. Elon Musk doesn't own Ratcoin.
In an official Tweet, the RatCoin Network confirmed to everyone that Elon Musk is not owned by Elon Musk.
Article continues below advertisement
While it might sound like a strange story, it goes to show you just how quickly misinformation can spread on social media. Especially when it comes to small-cap altcoins, which often go through periods of explosive popularity, before eventually dying down.
Article continues below advertisement
There's a saying that all news is good news, and for the RatCoin network, that definitely is the case. Having been a highly obscure project for over two years, this little scandal has helped give the token some much needed attention.
Are memecoins here to stay?
Other small-cap memecoins, like Hoge and Safemoon, have also picked up a lot of traction recently. Unlike Ratcoin, however, these coins have build in supply-burning mechanisms to make sure that prices will keep rising as supplies dwindle. Safemoon has a 5 percent burn rate, meaning that whenever someone buys or sells Safemoon, 5 percent of said transaction gets destroyed, ensuring an ever-shrinking supply of Safemoon tokens. In contrast, RatCoin doesn't have anything like that built into its programming.
Article continues below advertisement

If you're thinking about investing RatCoin following this story, I'd recommend against it. With a market cap of less than a million dollars, there's so little interest in this cryptocurrency that it's hard to see it taking off, even in spite of its recent popularity.