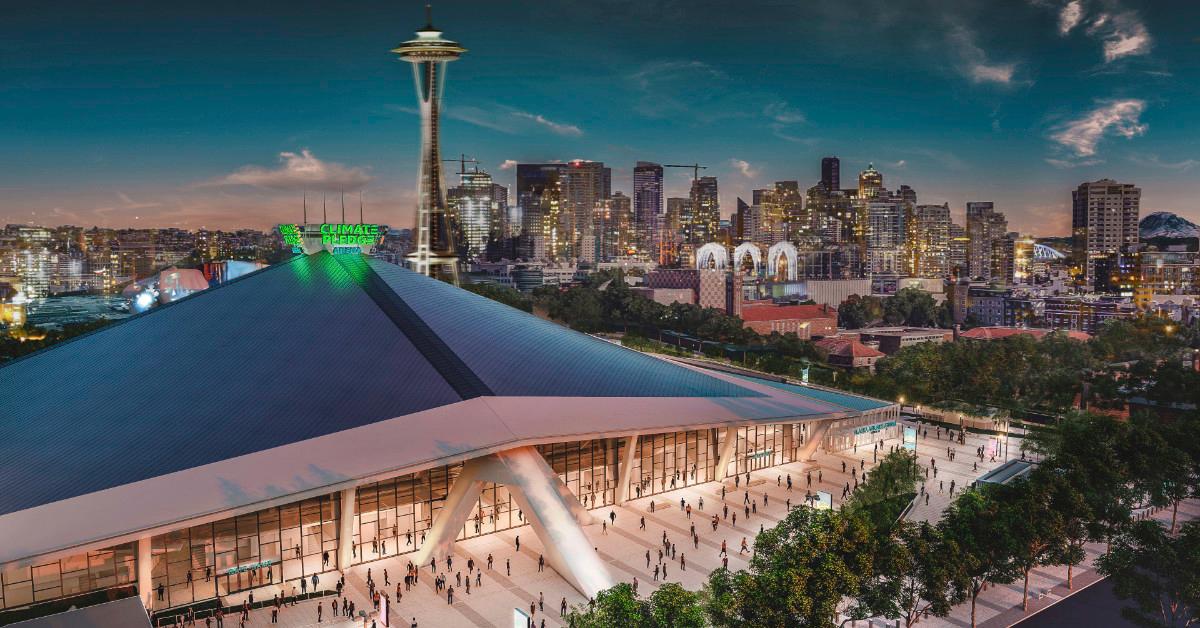 Climate Change Arena Completes 3-Year Renovation, Ready for the Public
By Dan Clarendon

Oct. 19 2021, Published 2:56 p.m. ET
Billionaire Jeff Bezos doesn't own Climate Pledge Arena, but Amazon does have the naming rights to the venue in Seattle. Amazon decided not to name the arena after itself.
"Instead of naming it after Amazon, we're calling it Climate Pledge Arena as a regular reminder of the importance of fighting climate change," Bezos said in a statement last year. "We look forward to working together with Oak View Group, a new Climate Pledge signatory, and NHL Seattle to inspire global climate action."
Article continues below advertisement
Now that its below-grade expansion has finished—two weeks early and within budget, according to ENR—the arena is ready for primetime. As Seattle's KING 5 reports, Climate Pledge Arena will host its first public event, a Coldplay concert, on Oct. 22. The venue will host a Seattle Kraken game the next day.
"I think it will bring more money. It will bring more people," sports fan Tyler Thompson told KING 5. "It will just infuse the businesses that have been hurt by COVID for so long."
Who owns Climate Pledge Arena?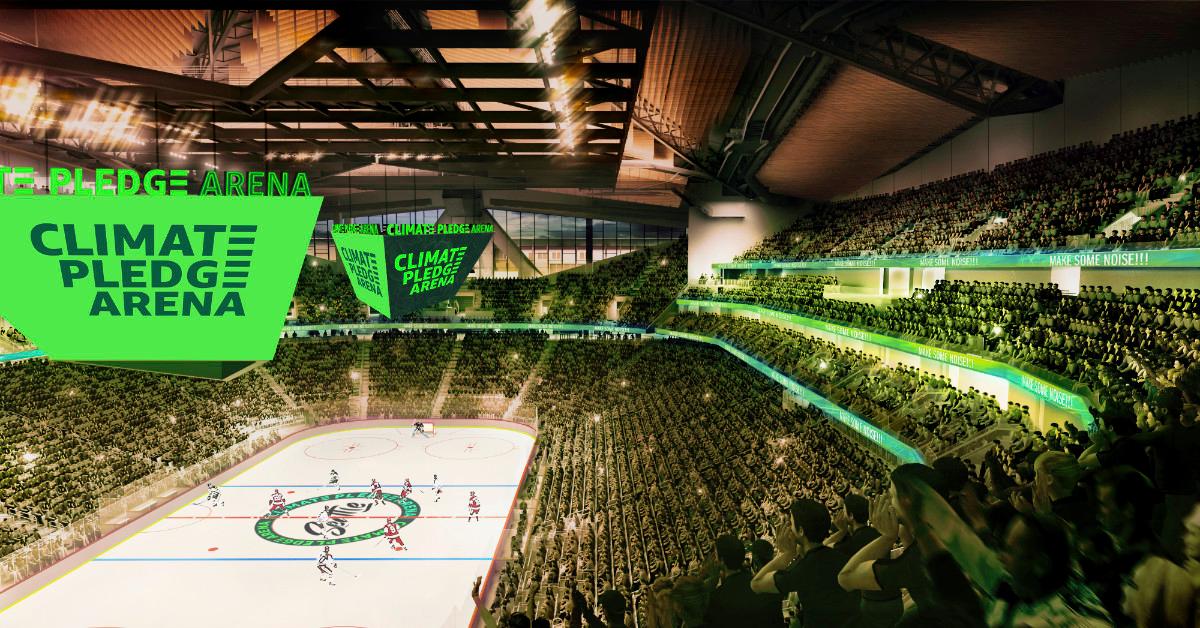 According to ENR, the City of Seattle owns Climate Pledge Arena. With $1.15 billion of private investment, the city has been redeveloping the site over the last three years in partnership with the developer Oak View Group. They preserved the iconic roof that was originally built for the 1962 Seattle World's Fair. "This transformational project is the most significant private investment in Pacific Northwest sports and entertainment history," the arena's website touts.
Article continues below advertisement
The new arena boasts 800,000 square feet of space, according to the website, which is twice the size of the previous arena, according to the site. It has a capacity of 171,000 for hockey games, 17,200 for concerts, and 18,100 for basketball games.
Why is the venue called Climate Pledge Arena?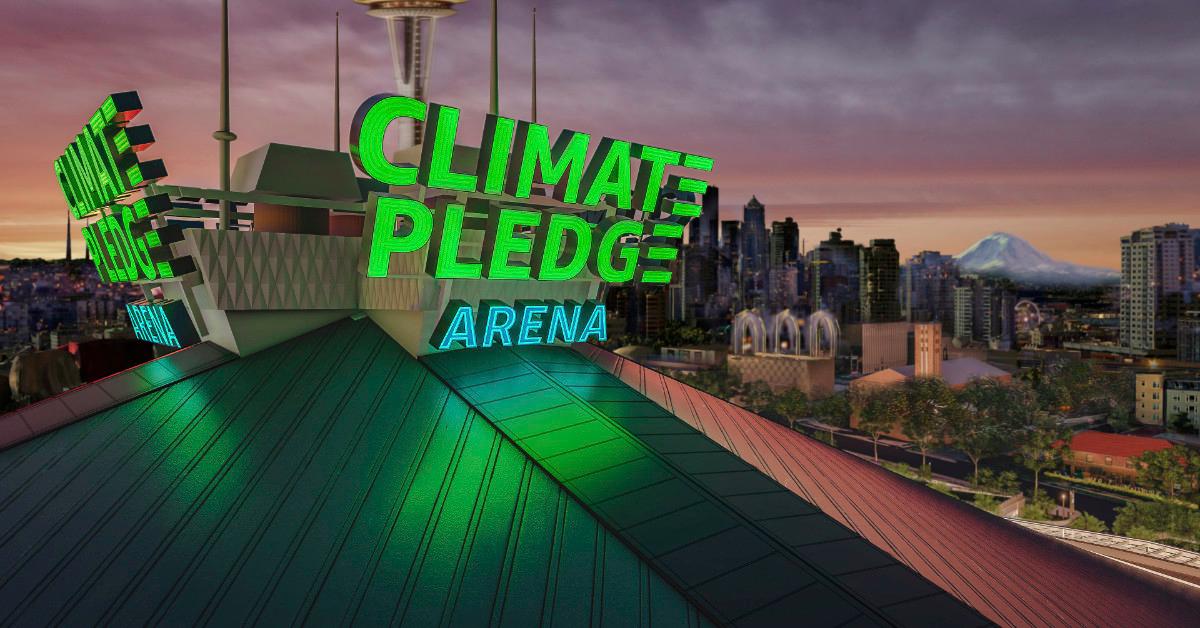 The Climate Pledge is an initiative co-founded by Amazon and Global Optimism. It's a call for businesses to commit to net zero carbon by 2040 and to meet the goals of the Paris Agreement 10 years early.
According to the frequently asked questions page on Climate Pledge Arena's website, the name for the venue reflects its mission to "harness the power of sports and entertainment to inspire change on the climate crises." Climate Pledge Arena is also the first net-zero carbon certified arena in the world.
Article continues below advertisement
"There is no question that the state of our planet is a critical issue for all of us," Tim Leiweke, the CEO of developer Oak View Group, said in Amazon's press release. "We have a responsibility to future generations to try to leave them with a better world. We love that Amazon is using its naming rights for a cause we care deeply about—this partnership is a visionary step for the facilities business and sport and music industries."
He also said, "Our goal is to be the most progressive, responsible, and sustainable venue in the world. It is not just about one arena—it's a platform for us to step up and heal our planet."