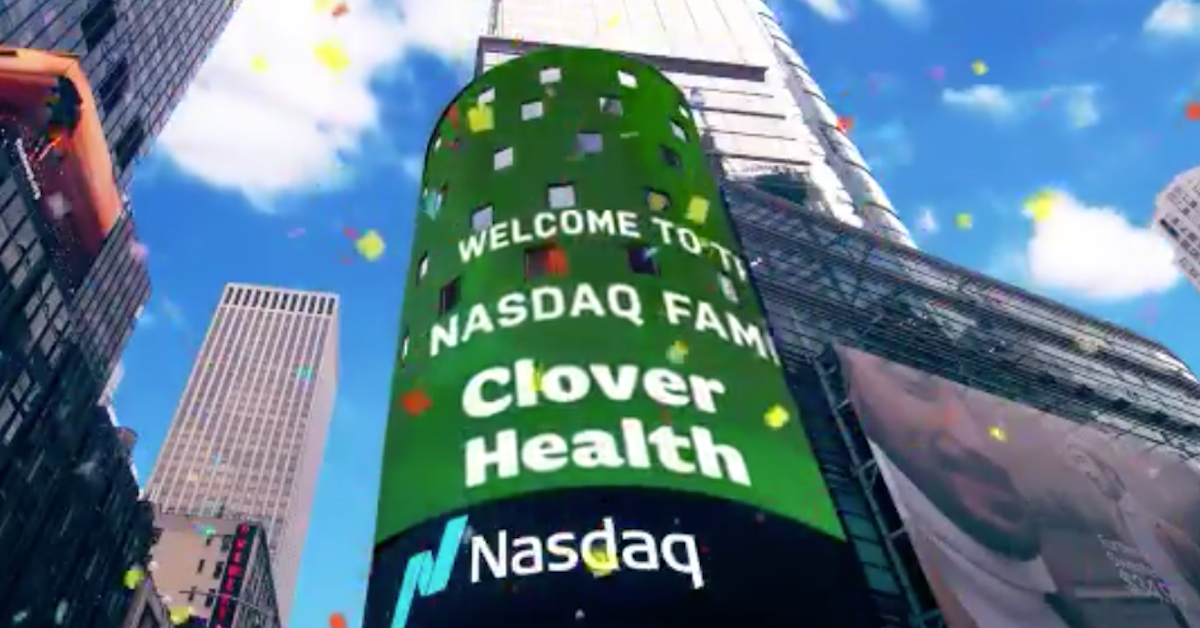 Despite Its Short-Term Concerns, Clover Health (CLOV) Seems to Be the Long-Term Winner
Clover Health's stock has taken a huge battering after Hindenburg Research's allegations. On February 4, Hindenburg claimed that Clover was under active investigation by the Department of Justice and that the company has hidden this from investors. CLOV stock is down by more than 31 percent since. But while things may seem bleak now, the Clover Health's forecast into 2025 is optimistic.
Article continues below advertisement
Article continues below advertisement
The health insurance company offers Medicare Advantage plans that cover all of the essentials including hospital coverage, doctor visits, and drug coverage. With an ever-aging population of Boomers, this is a sector ripe for growth.
CLOV recently was a short squeeze target by Wall Street Bets.
While the stock is still down significantly since the Hindenburg report was published, it has seen some gains of late. It is up nearly 35 percent from its lows, which it reached at the end of March. The stock saw a rise of about 20 percent on April 16 and a bounce of another 10 percent on April 19. This pop is due to the fact that Clover was trending on the Reddit forum WallStreetBets (WSB). WSB is famously known for pumping shorted stocks such as GameStop and AMC in early 2021.
Article continues below advertisement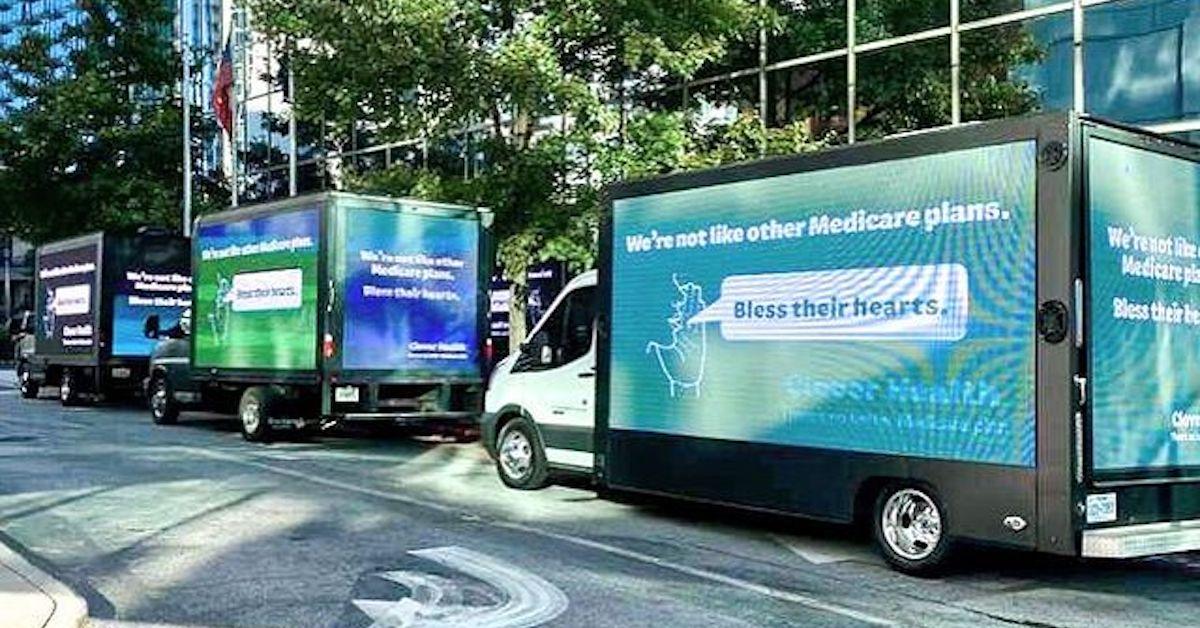 WSB might now have its eyes set on Clover due to its high short interest. The subreddit is known for going after hedge funds by trying to force short squeezes. However, there is confusion regarding the short interest in the stock. According to a report last week by S3 Partners, CLOV had a high short float of 144.73 percent.
Article continues below advertisement
Article continues below advertisement
This caught the attention of many investors on Twitter and WSB and the stock started soaring. However, Hindenburg highlighted that the data used for calculating short interest was inaccurate. According to updated figures from FactSet, the short interest is close to 37 percent.
Article continues below advertisement
Despite recent turmoils, the Clover forecast into 2025 is optimistic.
Short-term considerations aside, what could Clover stock be worth 4-5 years down the line? While it is quite difficult to make such a long-term prediction, we can start by analyzing the company's potential addressable market and how much market share it is able to garner.
Article continues below advertisement
Medicare penetration is expected to rise from 36 percent in 2020 to 50 percent in 2025. Medicare Advantage spending was $270 billion in 2019, which is forecasted to grow to $590 billion by 2025. This represents a huge opportunity for Clover. Moreover, Clover's market share is growing much faster than most of its peers. While the company covered 41,143 members in 2019, the number is expected to rise to 273,000 in 2021 and more than double by 2023 to 589,000.
Article continues below advertisement
While Chamath Palihapitiya's reputation has taken a dent after backing Clover Health, his business acumen is not something to ignore so easily. He thinks that the company will be his next "10x idea." He said that it's "one of the most straightforward investments I've ever made." Palihapitiya is expecting the company to have overall profitability by 2023.
Based on the addressable market growth and the company's exploding market share, the company's share could easily be in multiples of its current stock price by 2025, if it is able to navigate the short-term hurdles without much trouble.
Article continues below advertisement
Article continues below advertisement
Is Clover a good long-term investment?
Despite Hindenburg's allegations, Clover Health's business model doesn't seem flawed and the fundamentals are improving as well. Apart from the large addressable market, Clover's web-based Clover Assistant application is also expected to be a huge success as the U.S. continues to switch from paper to electronic health records.
This business is still in its early stages and could lead to a huge upside for the stock. Clover also has strong partnerships with retail giants such as Walmart, CVS, Walgreens, Kroger, and Costco. All these positives make the stock a good long-term investment.
Article continues below advertisement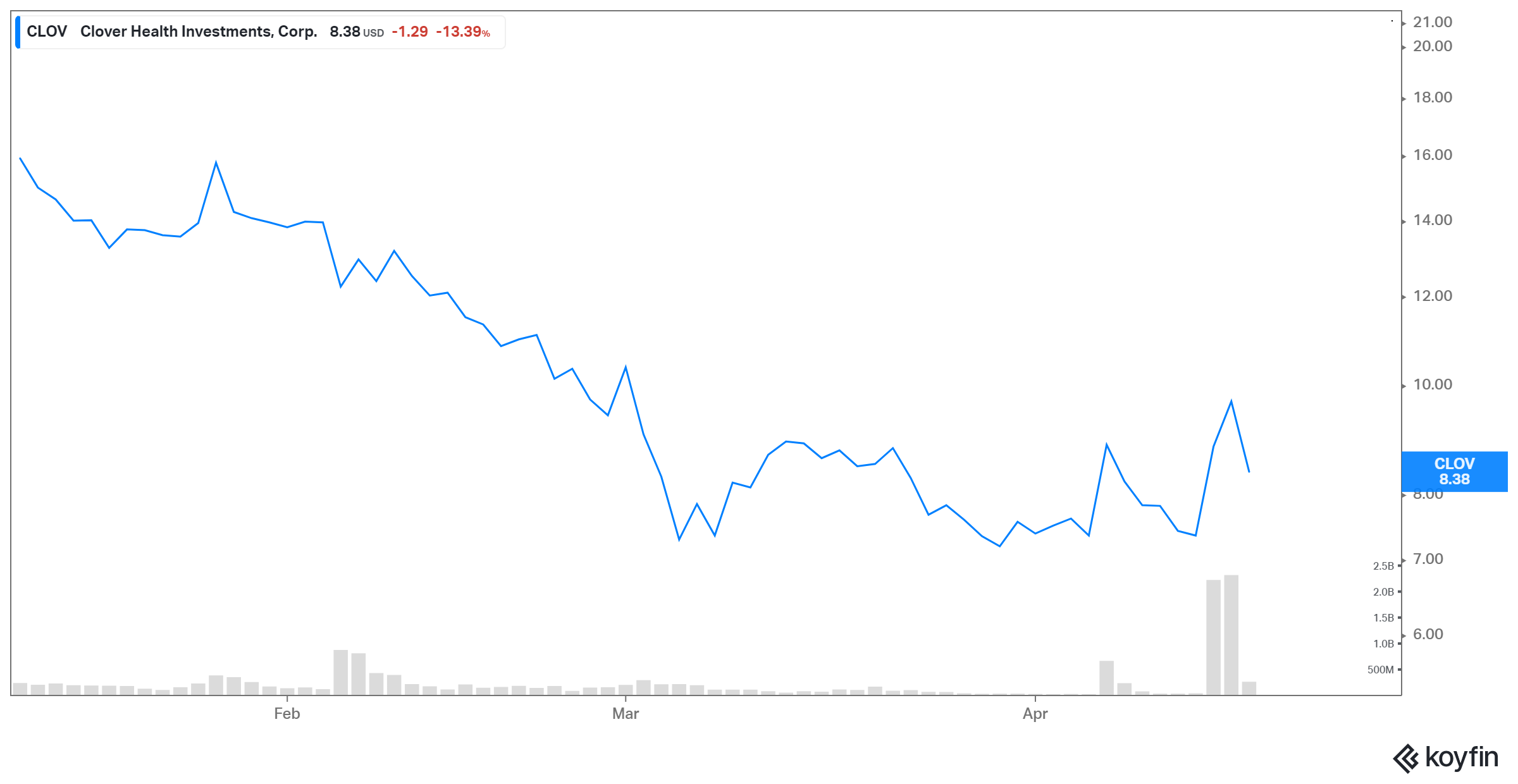 Article continues below advertisement
Should I buy CLOV stock now?
After the huge pullback in the stock, CLOV stock's valuation has come down. However, it is still expensive as compared to its peers. It is trading at an EV to NTM revenue multiple of 5.4x as compared to United Health's 1.4x. Clover's revenues, however, are expected to grow at a very fast pace.
The company expects its revenues to reach $1.7 billion in 2023 as compared to $880 million in 2021. The relative higher valuation seems justified, therefore, given Clover's much higher projected growth rate and other positive catalysts. Long-term investors can take the current dip as a buying opportunity for long-term gains.