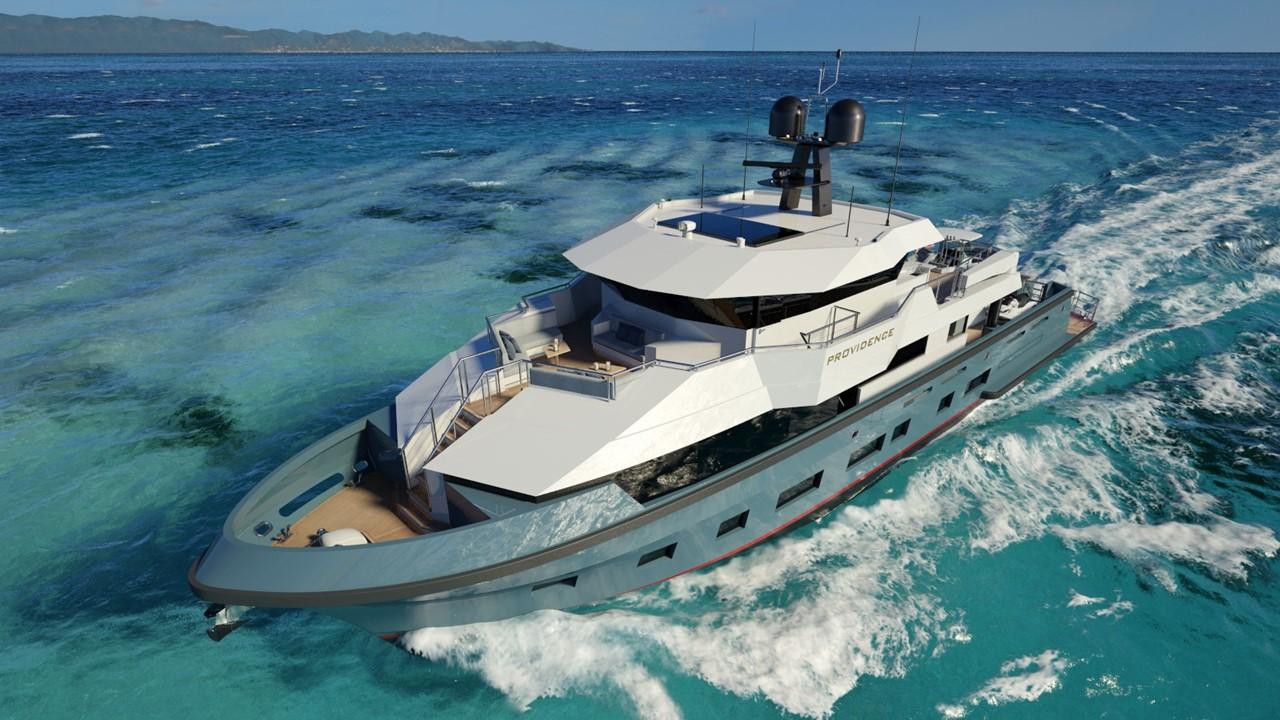 Cloud Yachts Sells First NFT for $12 Million, With a Real Yacht To Accompany It
An anonymous buyer has made the first purchase of a yacht NFT for a sum of $12 million. Now, Cloud Yachts and its partners will build the real Tactical 110-foot ship, which the NFT owner will receive along with a second token.
Article continues below advertisement
Article continues below advertisement
The multimillion-dollar transaction is evidence enough that the yacht community is exclusive. Despite that, Cloud Yachts says it wants to make the community "more inclusive."
Tactical 110' NFT yacht claims status as first-ever yacht NFT sold
Cloud Yachts may have facilitated the transaction of the first-sold yacht NFT, but the process wouldn't be possible without its partners. Gregory C. Marshall designed the boat and Tactical Custom Boats in Canada will build it.
Article continues below advertisement
Marshall, a naval architect with expertise in yachts and commercial vessels, has worked with Cloud Yachts in the past. In Feb. 2022, the duo partnered to design a $95 million superyacht NFT. Delta Marine in Seattle will build the ship when the high-priced NFT sells.
Head of tactical Tim Charles thinks selling yachts as NFTs actually simplifies the building process, because the NFT's smart contract file is able to store all of the data that goes into the project. Charles reportedly received positive feedback for the idea from the first client he presented it to.
Article continues below advertisement
Article continues below advertisement
More about the Tactical 110-foot yacht's owner
An anonymous buyer purchased the Gregory Marshall Tactical 110-foot on NFT marketplace OpenSea. While the buyer's name hasn't been released, we do know he's a Texas businessman.
He reportedly said, "We like the idea of pioneering a new process" and that the NFT's usefulness could be a real shift for the yacht ownership experience. He points out "having all the data from my vessel at my fingertips" and says that "it will be a real adventure."
Article continues below advertisement
What's next for the yacht NFT?
Now that an owner has claimed the yacht NFT through an Ethereum transaction, Tactical Custom Boats will proceed with the build. The process isn't quick—it's likely to take 36 months.
Article continues below advertisement
When it's done, Cloud Yachts will mint a second NFT. The yacht owner will also own this NFT, which is said to include all of the yacht's metadata. With the second NFT, the owner will also receive the yacht itself, the true gem of the transaction.
Article continues below advertisement
As innovators, yacht NFT creators have run into hiccups
As anyone who tries something new knows, obstacles are inevitable. The ship's designer Marshall said the first cryptocurrency payment that went through was actually delivered to the wrong recipient. Fortunately, it was all sorted out, but Marshall says, "We all recognize that mistakes will be made during the process."
It seems like the first yacht NFT to sell won't be the last. Other companies are already hopping on board, with some even promising added benefits that could accompany the NFT. Oceanco, the creator of Jeff Bezos's infamous superyacht (which requires a breakdown of a historical bridge in the Netherlands due to its three masts), is developing yacht NFTs that would provide "special access to ongoing benefits that are experienced both virtually and in the real world."