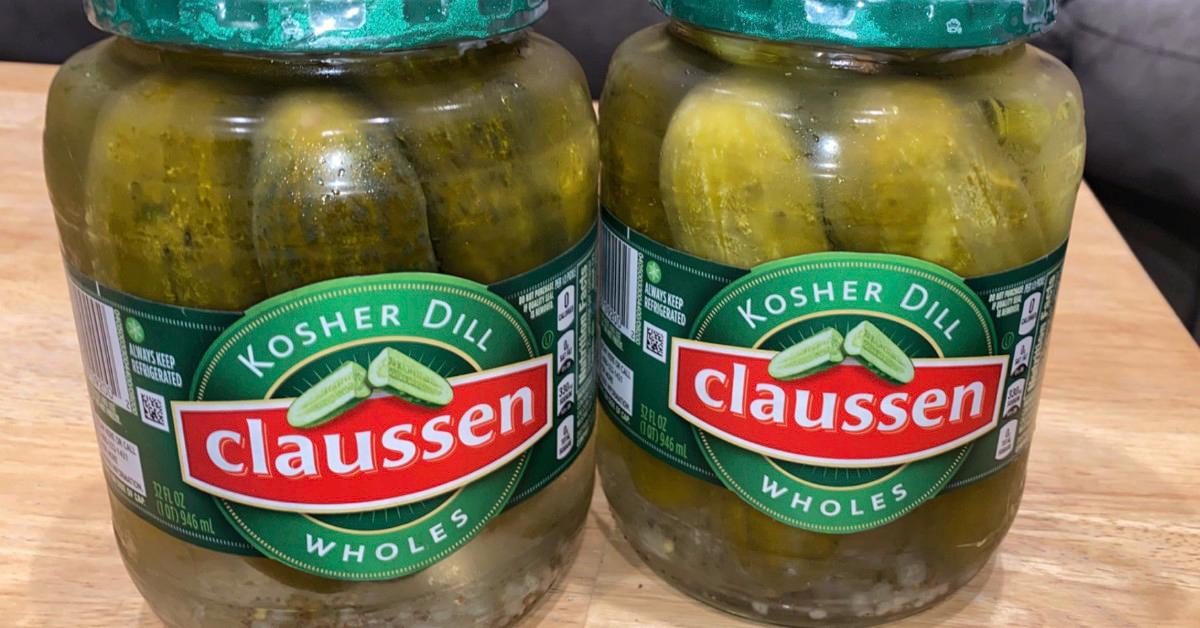 Claussen Fans Are Still in a Pickle Over Shortages
Claussen pickles clearly have many fans, with Twitter users calling the company's pickled cucumbers "top tier," "incredible," "the best," and "so f—king good." But months after a Claussen pickle shortage made headlines, some would-be customers are still reporting trouble finding those briny treats. "Why are Claussen pickles always out of stock?" one Twitter user wrote on April 24.
Article continues below advertisement
"Why does no one have Claussen pickles?" another tweeted on April 20. Earlier in April, one devotee cited Claussen pickles a product that has been missing from stores for months. "And when they're in stock, the quality isn't as good as before," they tweeted. And back in February, one fan got explicit. "Who do I have to [expletive] to get some Claussen pickles?!" that user tweeted. Here's what we know.
Availability of Claussen pickles dropped nearly 88 percent as the pandemic began
Supply Chain Management Review explained the company's pandemic-era challenges in Aug. 2020, reporting that the availability of Claussen pickles dropped nearly 88 percent during some weeks of May and June 2020 because of the unpredictability of the company's glass jar supply. As the COVID-19 crisis kicked in and city services were reduced, glass recycling dropped 30 percent, the magazine added.
Article continues below advertisement
The pickle shortage even affected the rollout of Burger King's chicken sandwich
The pickle jar issue even impacted Burger King right as the fast-food chain was planning to introduce a new chicken sandwich—now called the Ch'King—in select markets. As WOOD TV8 reported, the company had to postpone its rollout of that sandwich in western Michigan in March 2021 because of the shortage.
Article continues below advertisement
"We have pickles for Whoppers, but these are very special bigger, crunchier, zesty pickles," Jim MacDonald, vice president of operations for Burger King Grand Rapids, told the news outlet. "The problem was we couldn't get the pickles because they couldn't get the jars during the pandemic."
Article continues below advertisement
MacDonald didn't specify whether the pickles in question were Claussen, but he did say that the supplier "couldn't make the jars to put the pickles in to get them to us so they couldn't make enough to get them where we needed them."
Claussen's Twitter account is helping consumers find the pickles in stores
But many of the brand's recent tweets have been devoted to helping customers find Claussen in stores—or, at least, passing the buck. "This product is available nationally," the Claussen account replied on March 18, after one person reported outages in the Bronxville, N.Y., area. "We can suggest that you try speaking with the grocery store manager. They may be able to let you know when you can expect to see the product on shelf."