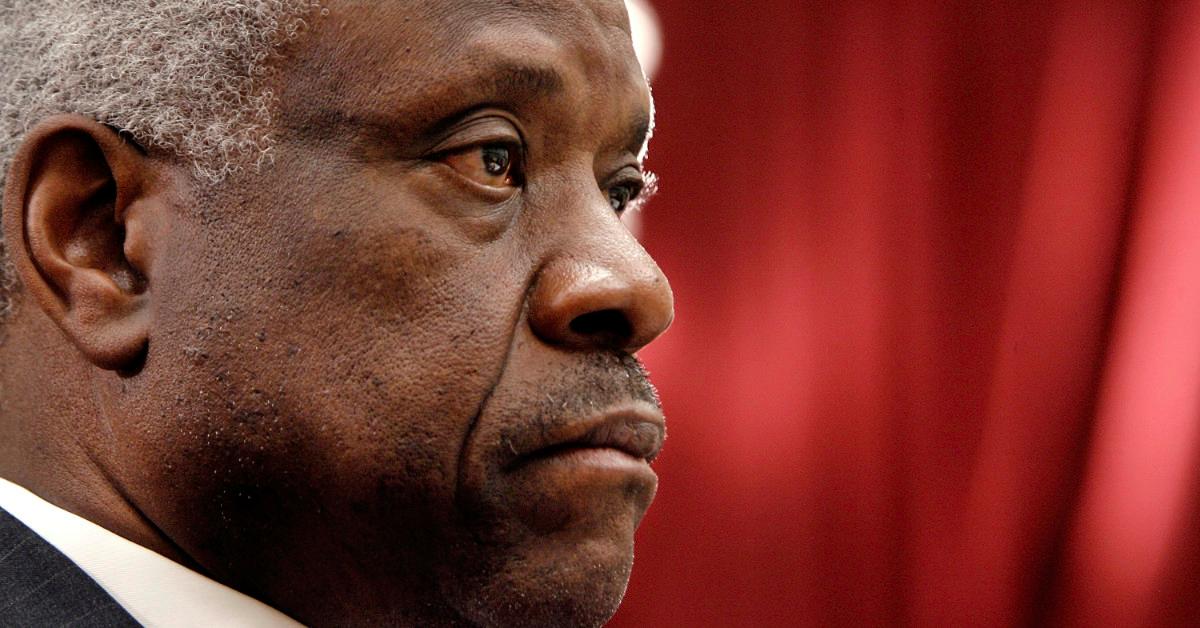 Will Clarence Thomas Retire From the Supreme Court Amid Illness?
With the news of his hospitalization, people are hoping Supreme Court Justice Clarence Thomas will retire.
"So Clarence Thomas is in the hospital," one Twitter user wrote on Sunday, March 20. "While I wish him the best, I hope he uses this time to realize that he should retire."
"Who else thinks it's time for him to retire now?" another person tweeted.
A third Twitter user simply told the 73-year-old to "get well and retire."
Article continues below advertisement
Article continues below advertisement
Twitter users also called for Thomas' retirement in January, after the conservative judge was the only Supreme Court justice to dissent from the court's decision to prevent President Donald Trump from keeping certain documents from the Select Committee investigating the January 6 attack on the Capitol, as Newsweek reported at the time.
But Thomas hasn't given any indication that he's about to put down the gavel, so to speak. In fact, he said recently that he has 30 years on the bench.
Why is Clarence Thomas in the hospital?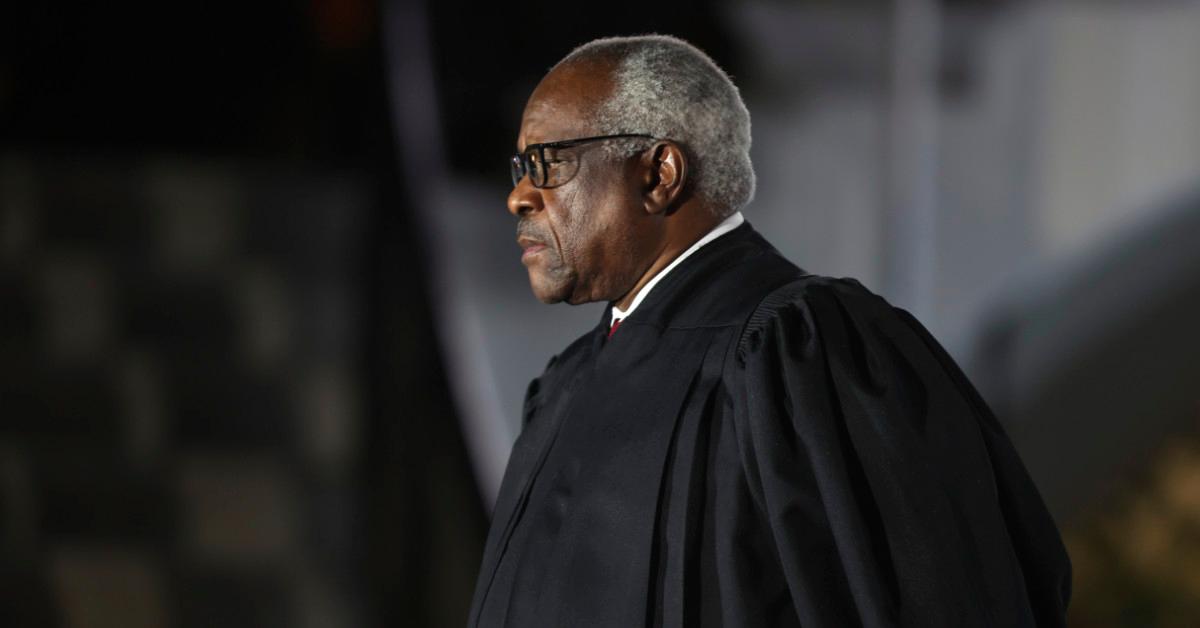 On Sunday, the Supreme Court announced in a news release that Thomas was admitted to Sibley Memorial Hospital in Washington, D.C., on the evening of Friday, March 18, after reporting "flu-like symptoms." Thomas underwent tests and was diagnosed with an infection, the court added. And as of March 20, Thomas' symptoms were abating under treatment, and he expected to be released from the hospital "in a day or two."
Article continues below advertisement
"Justice Thomas will participate in the consideration and discussion of any cases for which he is not present on the basis of the briefs, transcripts, and audio of the oral arguments," the court stated in the release.
Article continues below advertisement
Article continues below advertisement
Thomas, who has a reported net worth of $1 million, said in 2019 that he wouldn't retire soon.
Earlier in his career, Thomas worked as an assistant attorney general, a Monsanto Company attorney, a legislative assistant for a U.S. senator, the Department of Education's Assistant Secretary for Civil Rights, the Chairman of the U.S. Equal Employment Opportunity Commission, and a judge on the United States Court of Appeals for the District of Columbia Circuit.
He was confirmed to the Supreme Court in 1991, despite sexual harassment allegations from former employee Anita Hill, which he has denied.
Clarence Thomas
Associate justice of the U.S. Supreme Court
Net worth: $1 million (reported)
Clarence Thomas is an American lawyer who has served on the U.S. Supreme Court since 1991.
Birthdate: June 23, 1948
Birthplace: Pin Point, Ga.
Education: B.A. from College of the Holy Cross, J.D. from Yale Law School
Spouse: Kathy Ambush ​(m. 1971, div. 1984), Virginia Lamp (m. 1987)
Children: Jamal Adeen Thomas
At an April 2019 event at Pepperdine University School of Law, Thomas indicated that he wouldn't retire before he died, as ABC News reported at the time. He even said he would keep working for another 30 years.
If Thomas does retire before his death, he'll have some money to fall back on. The Center for Public Integrity reported in 2017 that he had a minimum net worth of nearly $600,000. These days, Thomas has a net worth of $1 million, according to Celebrity Net Worth.