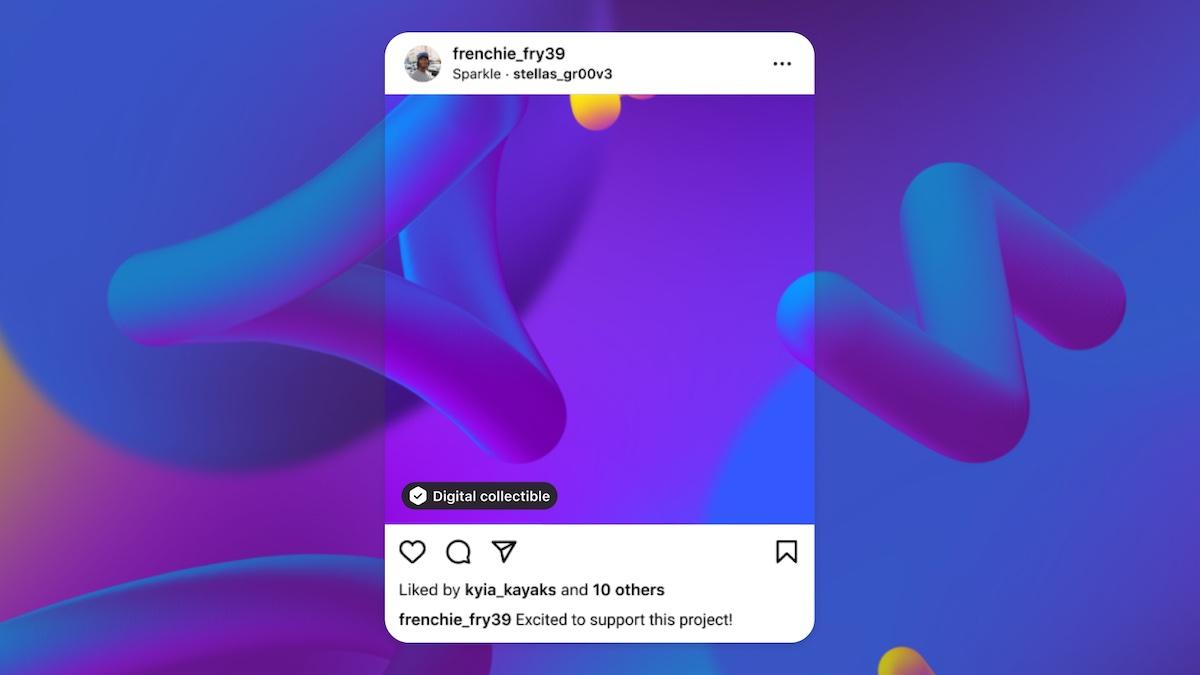 Instagram Users Will Soon Be Able to Connect Their Digital Wallets, Share NFTs
By Anna Quintana

May. 13 2022, Published 3:48 p.m. ET
It was only a matter of time before Mark Zuckerberg took on NFTs. The Meta CEO just announced the testing of an NFT integration on Instagram, with hopes to continue expanding the NFT capabilities on the social media platform.
Article continues below advertisement
"We're starting building for NFTs in not just our metaverse Reality Labs, but also across our family of apps," Zuckerberg said in a recent interview. "We're starting to test digital collectibles on Instagram so that creators and collectors can display their NFTs."
So, what does this mean for NFT creators and collectors on Instagram — and how do you access the new features?
Can you buy NFTs on Instagram?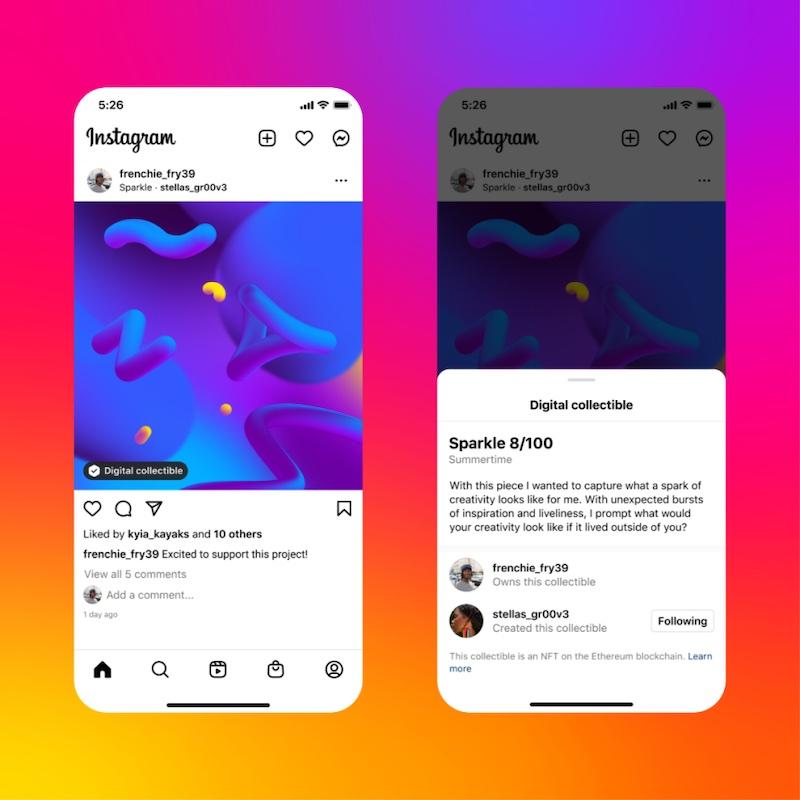 While you won't be able to purchase NFTs on Instagram — OpenSea, SuperRare, and other NFT marketplaces are still your go-to places — NFT creators and collectors will soon be able to share their NFTs on Instagram.
Instagram's NFT integration will only be available to 16 creators initially and will require users to connect their digital wallets to their Instagram accounts.
Article continues below advertisement
Those 16 creators, which include Gary Vee, Jaden Smith, and artist Elise Swopes, will be able to connect a digital wallet, share digital collectibles, and tag both the creator and collector.
The third-party wallets compatible for use include Rainbow, MetaMask, and Trust Wallet, with Coinbase, Dapper, and Phantom coming soon.
Article continues below advertisement
"It's critical that our early efforts in this space empower diverse voices and that underrepresented groups have access to emerging digital assets like NFTs," Meta wrote in a press release on its blog. "By building support for NFTs, we aim to improve accessibility, lower barriers to entry, and help make the NFT space more inclusive to all communities."
Zuckerberg is also working on 3D NFTs.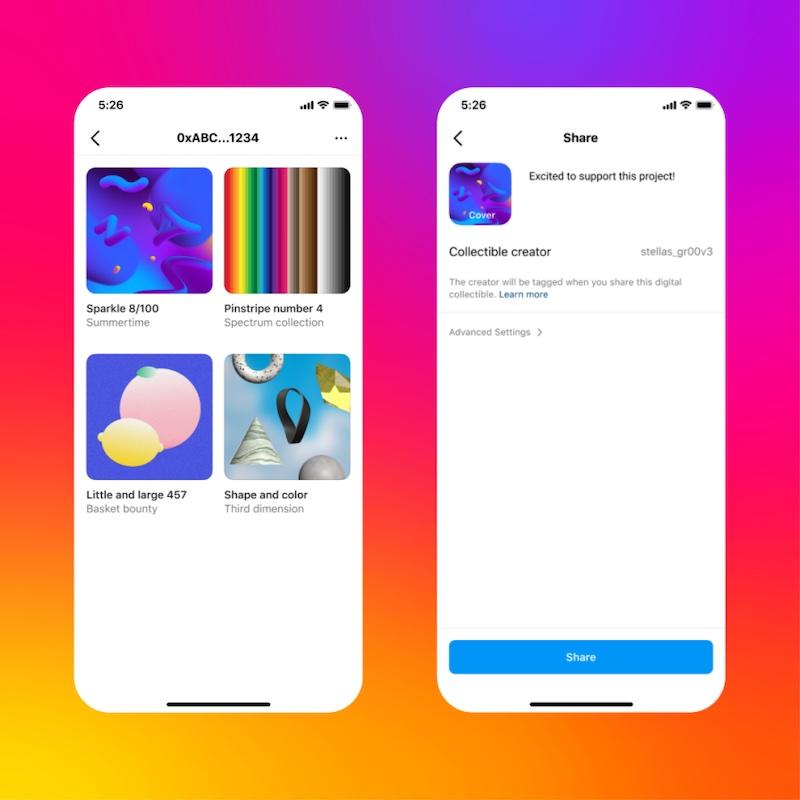 According to CoinGeek, Zuckerberg has major plans for Meta — and that includes "working on 3D NFTs that can be displayed in digital spaces like Instagram stories, as well as superimposed on physical space."
NFTs are just the first step in Meta's goal of building the metaverse.
Article continues below advertisement
Instagram is the latest social media platform to welcome NFTs. Twitter and OnlyFans already allow users to display NFTs as their profile pictures.
There are also plans for Reddit to integrate NFTs on its website.
Article continues below advertisement
"I'm really excited to start testing this," Zuckerberg added. "We're going to bring similar functionality to Facebook soon too. And then maybe to other apps in our family."
He continued, "A huge part of this I think is about expression, saying something about yourself. What do you want on your profile? What's the collection that you want to show? And maybe there's a financial component about that and that people bought these things and maybe they want to sell them at some point."
So, it might be only a matter of time before there's an NFT marketplace component on Instagram.