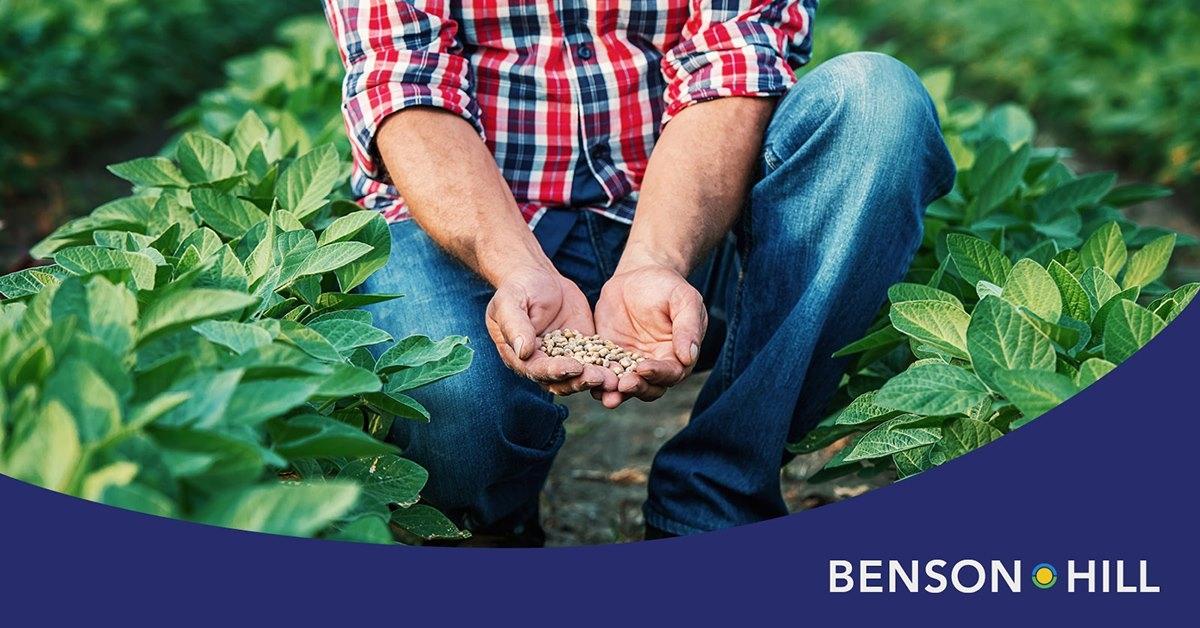 Star Peak's (STPC) Benson Hill Merger Could Be Another Winner
Benson Hill, a food technology and ingredient company, is gearing up to go public through a reverse merger with Star Peak II (STPC). The STPC SPAC raised about $350 million in a January 2021 IPO. When is STPC's and Benson Hill's merger date? Should you buy STPC stock now?
Article continues below advertisement
After the transaction closes, STPC SPAC public shareholders and sponsors will own 24 percent of Benson Hill, while PIPE investors will own 11.2 percent. The merged company's stock will list on the NYSE under the ticker symbol "BHIL."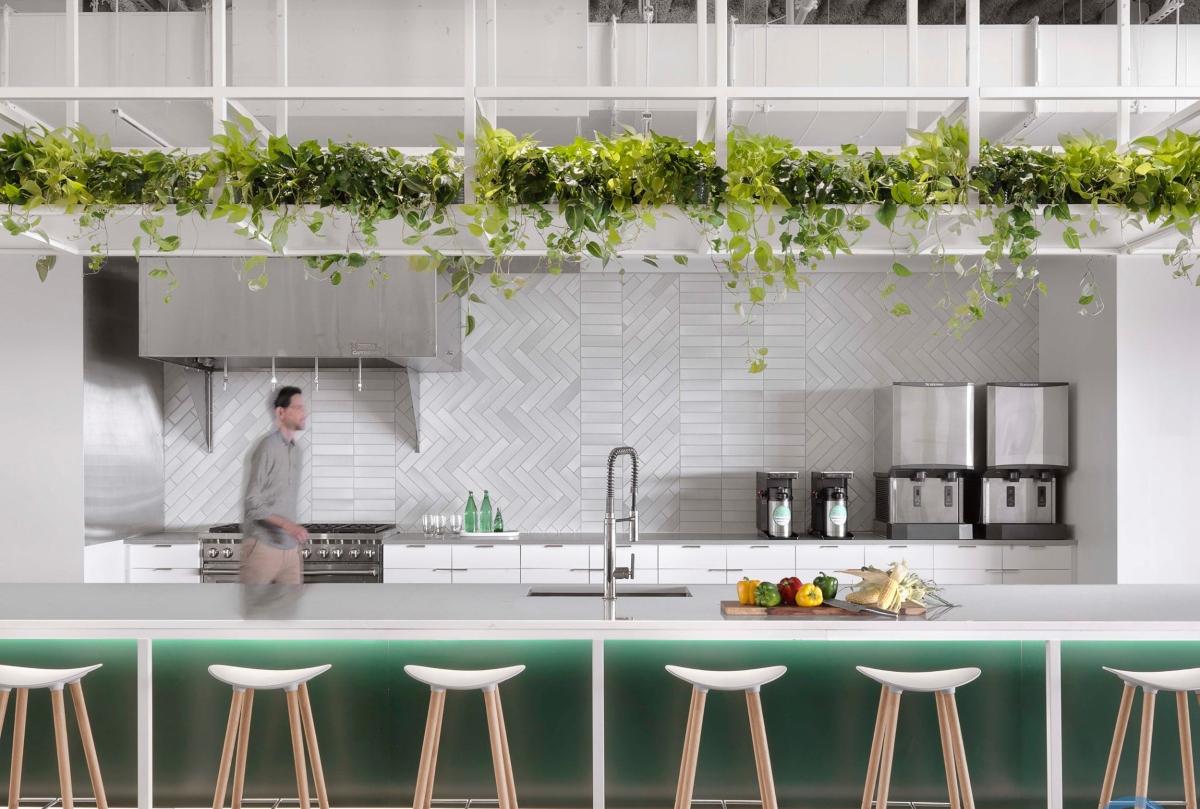 Article continues below advertisement
The STPC SPAC's sponsor
In its January 2021 IPO, the STPC SPAC offered 35 million shares for $10 each. The blank-check company was formed by alternative asset manager Magnetar Capital. STPC is led by CEO and Director Eric Scheyer. He has been the Head of Magnetar Capital's Energy and Infrastructure Group since 2005.
The STPC and Benson Hill merger date
The STPC and Benson Hill merger is expected to close in the third quarter of 2021. The transaction, subject to approval by STPC stockholders and other customary closing conditions, is set to have a pro forma enterprise value of $1.35 billion.
Article continues below advertisement
Benson Hill's valuation
STPC valued Benson Hill at a pro forma implied equity value of $2.01 billion. Meanwhile, at STPC's current stock price of $10.20, Benson Hill is valued at around $2.05 billion. After adjusting for its $657 million net cash, it would have a pro forma enterprise value of $1.4 billion. Based on this enterprise value and Benson Hill's projected sales, its valuation multiples come at 11.0x (2021 sales), 8.7x (2022 sales), and 5.6x (2023 sales), respectively. The company's 2025 EV-to-sales multiple of 2.5x looks very attractive.
Benson Hill's peers Beyond Meat (BYND) and AppHarvest (APPH) have a market capitalization of $6.5 billion and $1.2 billion, respectively. Beyond Meat and AppHarvest are trading at NTM EV-to-sales multiples of 11.4x and 72.7x, respectively.
Article continues below advertisement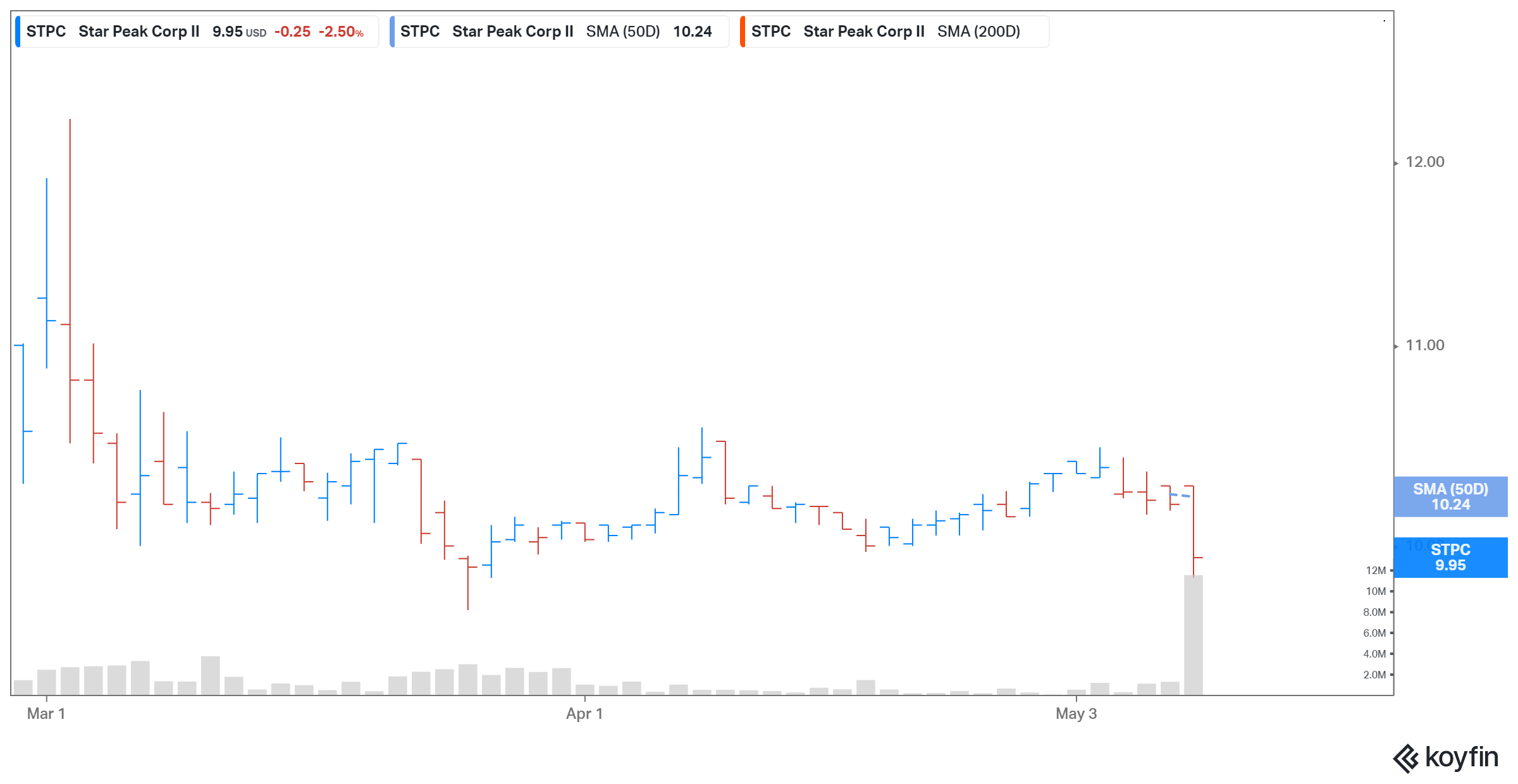 STPC stock is expected to rise before Benson Hill merger date
STPC stock fell 2.5 percent after the merger news. However, the stock has the potential to rebound. The companies still have nearly five months to complete their business combination.
Article continues below advertisement
Benson Hill is set to receive $625 million in cash to invest in growing its business. The amount includes $403 million in STPC's trust account and $225 million raised from PIPE investors at $10 per share. At $10.20, public investors have an opportunity to invest alongside institutional investors, including BlackRock, Van Eck Associates, Hedosophia, and Lazard Asset Management, among others.
STPC's previous SPAC, Star Peak Energy Transition, took clean energy storage company Stem public in April 2021. Stem stock is up 91 percent from the IPO price of $10.
Article continues below advertisement
Should you buy STPC stock before Benson Hill merger?
Benson Hill is estimated to generate revenue of $127 million in 2021. The company expects its revenue to rise 27 percent YoY to $161 million in 2022. Between 2021 and 2025, Benson Hill expects its revenue to grow 68 percent compounded annually to $561 million in 2025, and its gross margin to expand from 9 percent in 2021 to 38 percent in 2025. The company also expects to turn EBITDA positive in 2025.
The STPC SPAC stock looks like a good buy based on Benson Hill's attractive valuations and robust growth outlook. The company said that the total addressable market size for the plant-based meat segment is forecasted to reach $140 billion by 2029.