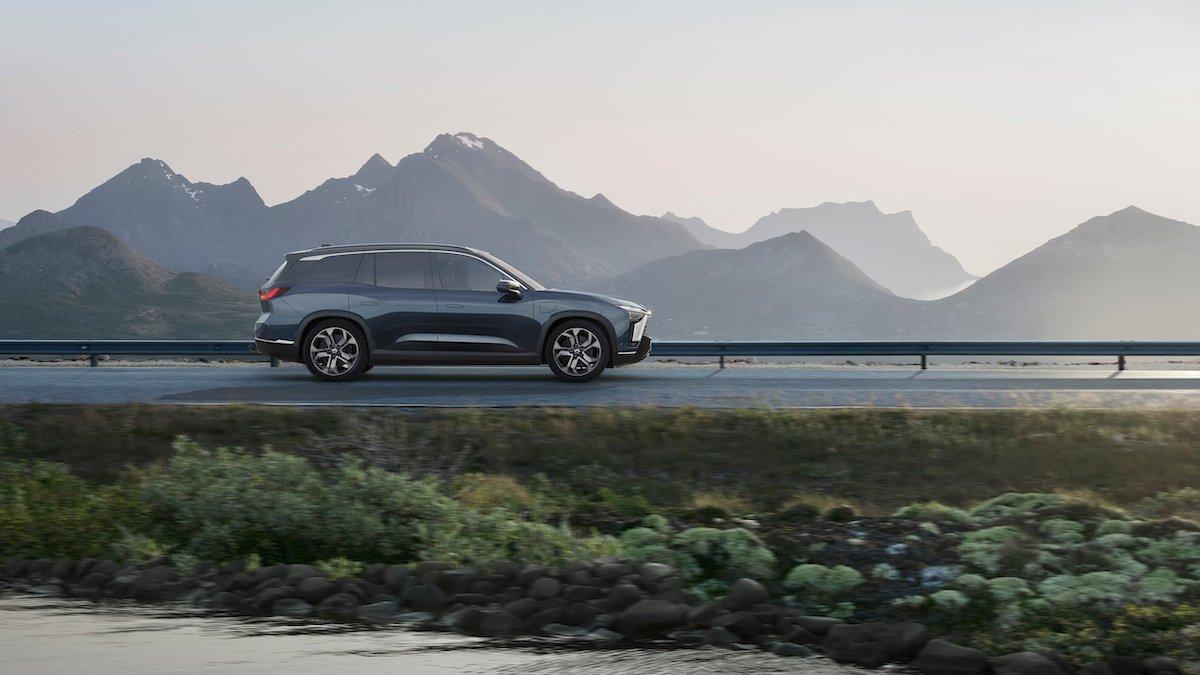 NIO Stock Is a Definite Buy Below $35, Make a Move Now
NIO stock surged by more than 1,100 percent in 2020 amid the EV mania that gripped the markets. So far, 2021 hasn't been that benign for EV stocks. Amid the rotation to value due to expectations of higher interest rates and higher inflation, growth stocks sold off. NIO stock was caught amid this sell-off and has now fallen below $35 per share. Should you buy NIO stock now that it trades below $35?
Article continues below advertisement
As investors grew wary of EV stocks' soaring valuations, most of the EV stocks, including Tesla, Li Auto, Xpeng, and CCIV, sold off. This has created opportunities in some of these stocks.
Why NIO stock is dropping
NIO stock has been on a downtrend since hitting its 52-week high of $62.84 in early February. On May 10, the stock hit its 52-week low of $34.33. This 45 percent decline from the 52-week high to low value highlights the broader decline in growth stocks in the market amid rotation. Not many company-specific negative factors account for this decline. One industry-specific factor is the chip shortage, which is impacting automakers and phone makers globally.
Article continues below advertisement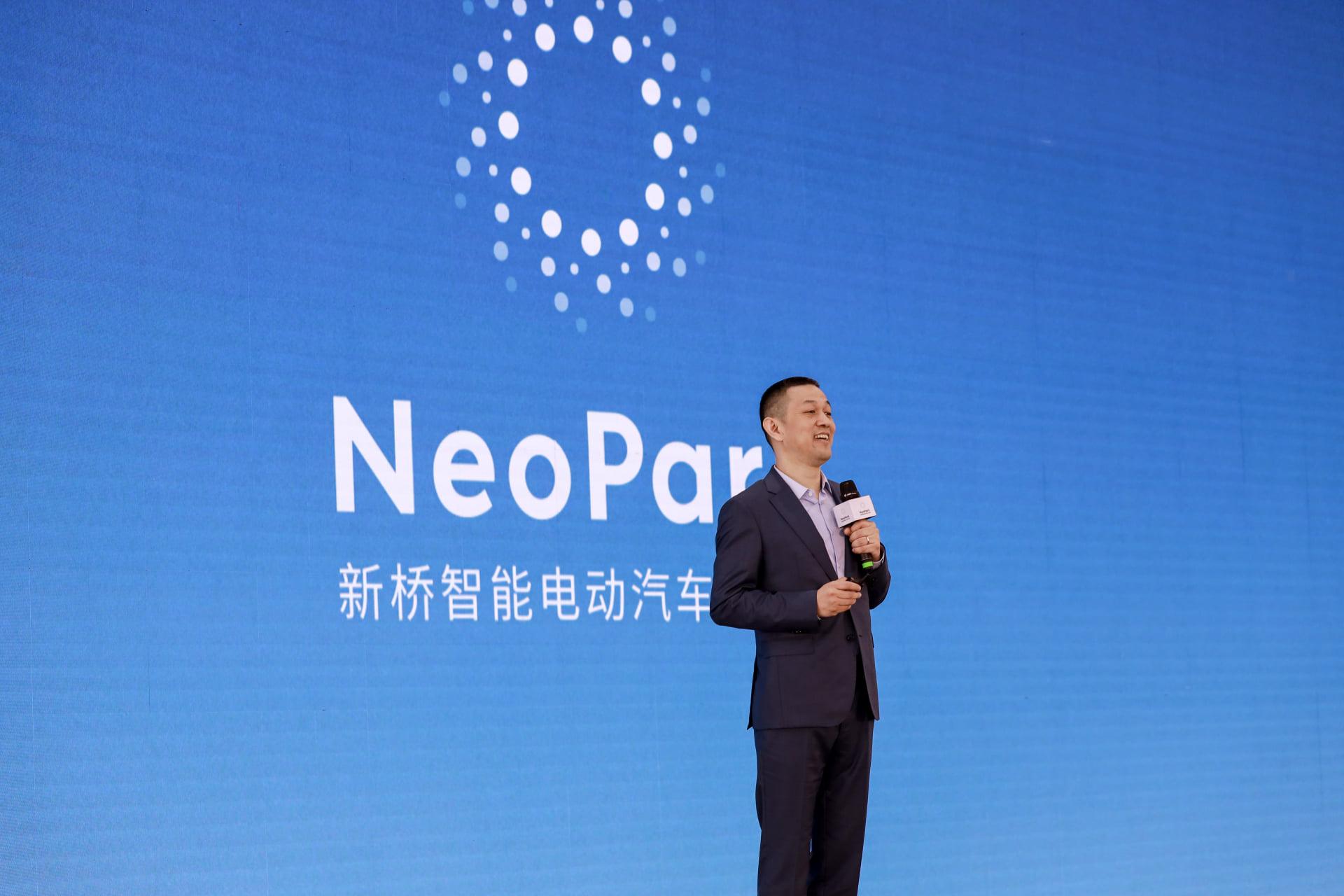 Lately, Tesla has also been on a falling spree, which is pressurizing other EV names, including NIO. EV names have been moving as a group and any positive or negative news leads to a run-up or sell-off in these names collectively.
Article continues below advertisement
Is NIO stock undervalued?
After a 30 percent decline YTD and a 45 percent drop from the recent highs, does NIO stock look undervalued? Let's try to answer this by looking at the stock's historical valuation and its peers.
Article continues below advertisement
Currently, NIO stock is trading at an EV-to-NTM revenues multiple of 8.5x. This is a discount of 20 percent compared to its multiple at the end of March and a massive discount of 62 percent compared to its multiple at the end of December 2020. The company's prospects haven't changed much from either of these times. The decline in the stock is mostly related to macroeconomic factors, which seem to be temporary in nature. Therefore, it seems undervalued compared to its historical multiples.
Compared to NIO, Tesla is trading at a multiple of 11.2x. While NIO has always traded at a discount compared to Tesla, it narrowed that gap a few months ago.
Article continues below advertisement
Will NIO stock go up?
Most of the factors that have led to a decline in NIO stock aren't of its own making. The market rotation from growth to value will run its course and investors will come back to pick quality growth names, including NIO. The global chip shortage is also of a temporary nature, which might impact the short-term prospects of many companies and not just NIO.
There hasn't been any break in the company's long-term growth story. If anything, it has only strengthened since the company announced its Europe foray, starting with Norway. NIO's recent results beat also underscores the fact that the company has transitioned into a quality growth play rather than a speculative EV play. While the repeat of 2020's performance might not be in the cards for NIO or for that matter any other EV play, NIO can certainly recover and go up gradually due to its long-term growth prospects and unique proposition of BaaS.
Article continues below advertisement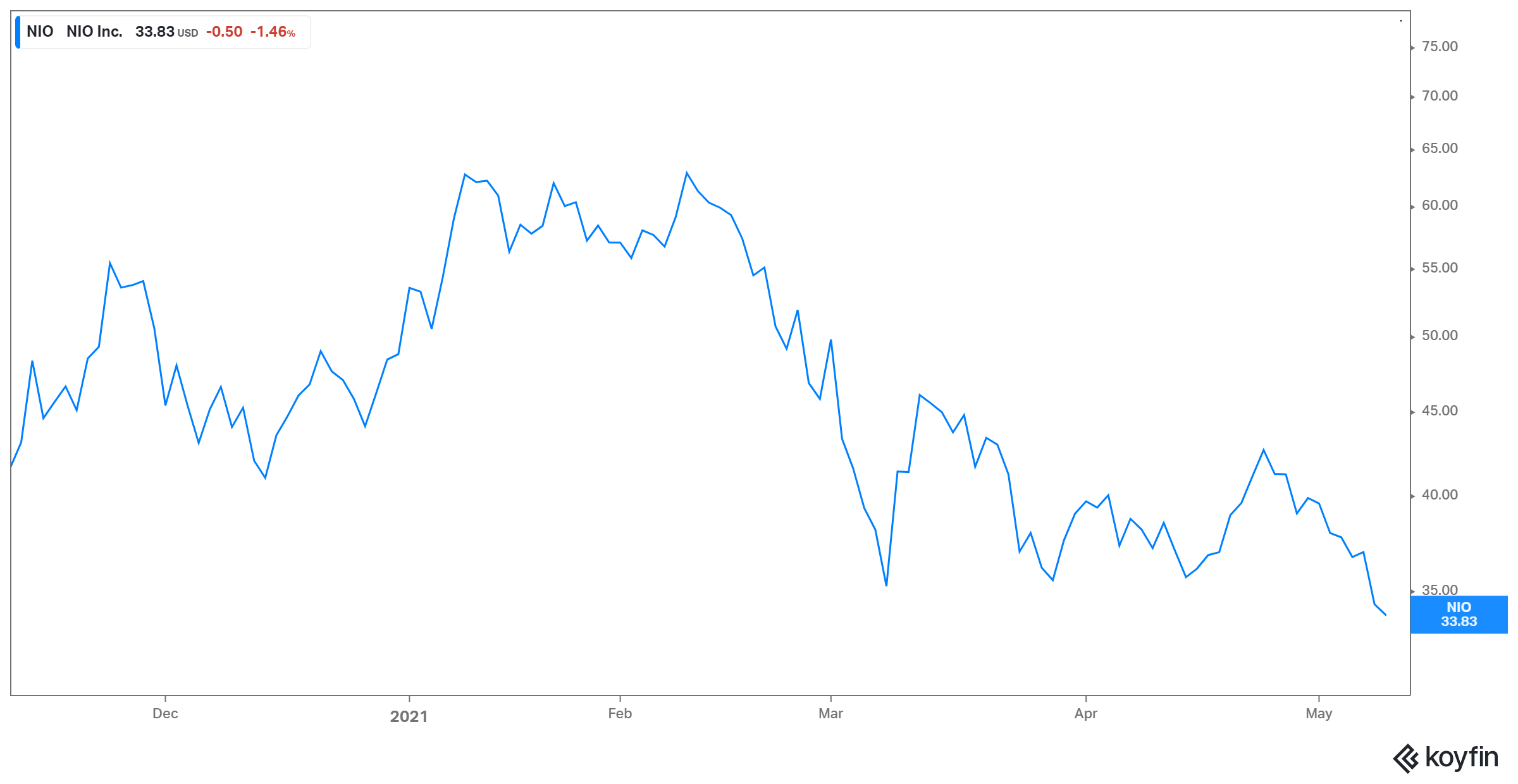 NIO is a good buy below $35.
NIO stock seems like an attractive bet at the price level below $35, which it last reached in November 2020. This was before many of the current positive catalysts for the company materialized, including international expansion, NIO Day (ET7, autonomous driving catalyst), and continued deliveries upside. NIO stock could fall more amid the broader sector sell-off. However, the downside risks seem limited at this level. Long-term investors can start accumulating at this level with additions at every further dip.