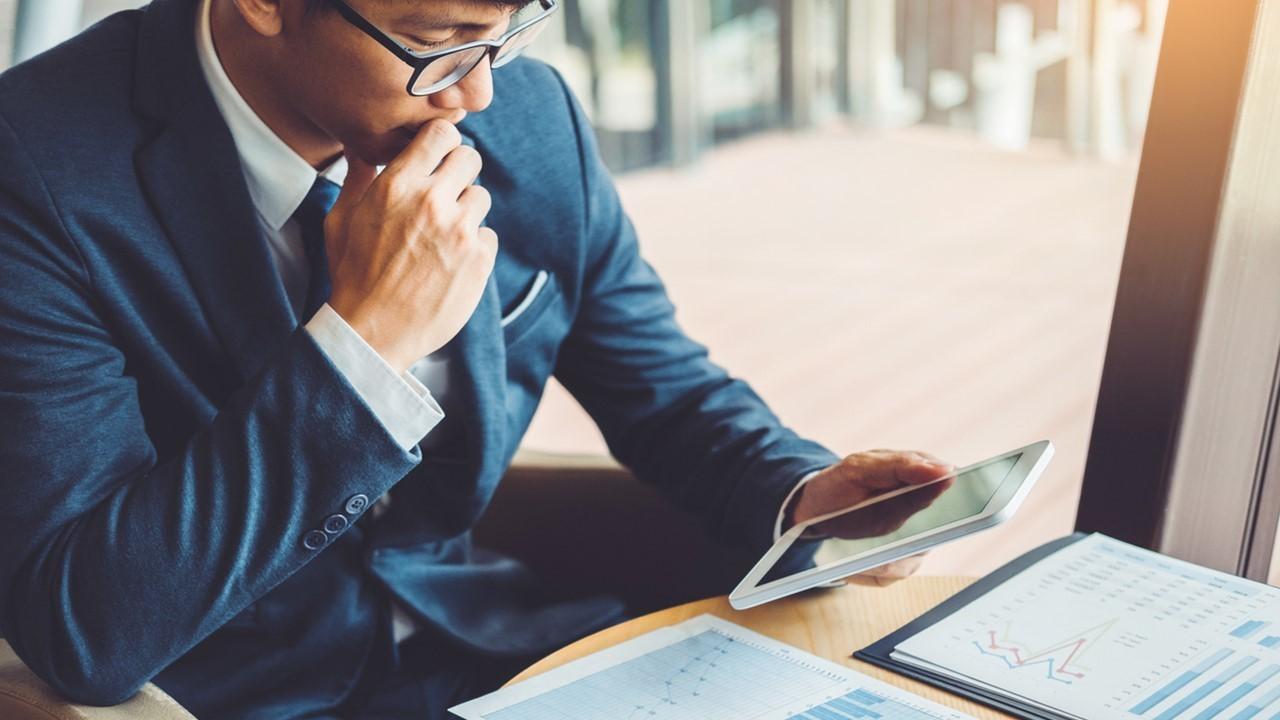 Butterfly Network's Disruptive Potential Makes Longview Stock a Buy
Amid the flurry of IPOs and the SPAC-led surge in the companies going public, another company is scheduled to join in the ranks very soon. The Longview Acquisition Corp. SPAC and Butterfly Network announced plans to merge in November 2020.
Article continues below advertisement
Article continues below advertisement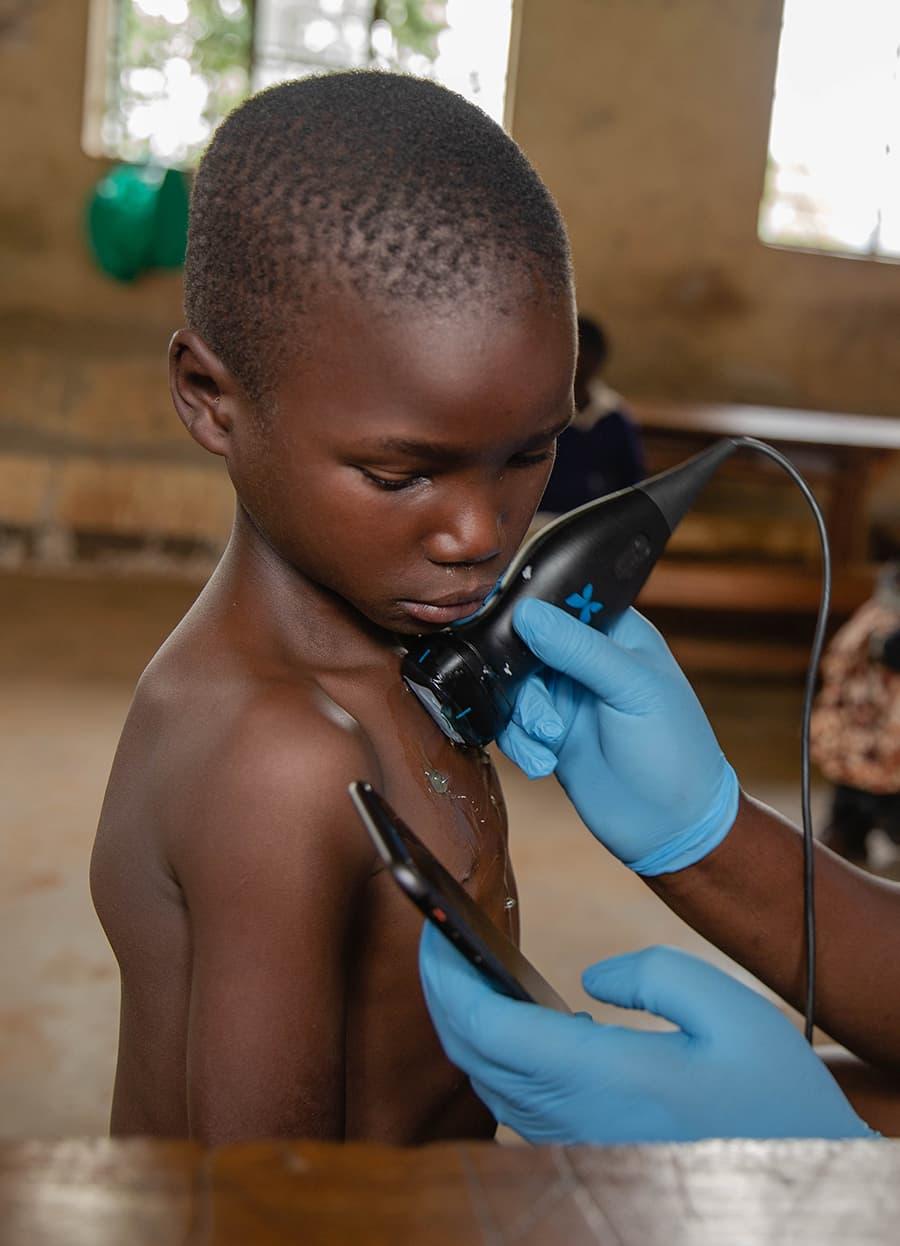 Article continues below advertisement
Who owns Longview Acquisition?
Longview Acquisition had its IPO in May 2020 with the purpose of entering a merger with one or more businesses. While Longview Acquisition can pursue an acquisition in any sector, industry, or geography, it has a particular emphasis on the healthcare sector.
The SPAC is sponsored by an affiliate of Glenview Capital Management, which is a registered investment adviser. Larry Robbins is the founder of Glenview and the chairman of Longview. Longview is focused on a private business that it can work with to create value for shareholders in public markets.
Article continues below advertisement
Article continues below advertisement
What Butterfly Network does
Butterfly Network is a digital health company that's working to enable universal access to superior medical imaging through a portable handheld ultrasound device, Butterfly iQ.
The company was founded in 2011. Its handheld portable ultrasound device, Butterfly iQ, launched commercially in 2018. In 2020, the company launched the Butterfly iQ+ with additional features and improved performance. The product is available in more than 20 countries. The company was founded by Dr. Jonathan Rothberg.
Article continues below advertisement
Valuation of Butterfly Network post-merger
The vote on the merger is scheduled for Feb. 12 and the merger will come into effect next week. The transaction is expected to raise $589 million in gross proceeds, including $414 million as cash held in trust and $175 million in PIPE investment. The deal values the company at an enterprise value of $1.5 billion. According to Butterfly Network's revenues estimates for 2022, the company is valued at a 2022 EV-to-revenue multiple of 10.6x. While the valuation might seem high for a company that has just a single product in the market, the revenue potential going forward is high.
Article continues below advertisement
Butterfly Network is backed by many high profile investors
Butterfly Network is backed by high-profile investors including Baillie Gifford, Bill & Melinda Gates Foundation, and Fosun Industrial. They will be retaining shares during the IPO process. Recently, ARK Investments also took a stake in the company, which enhanced the company's attractiveness for prospective investors. The chart below shows the ascent in Longview's price over recent months.
Article continues below advertisement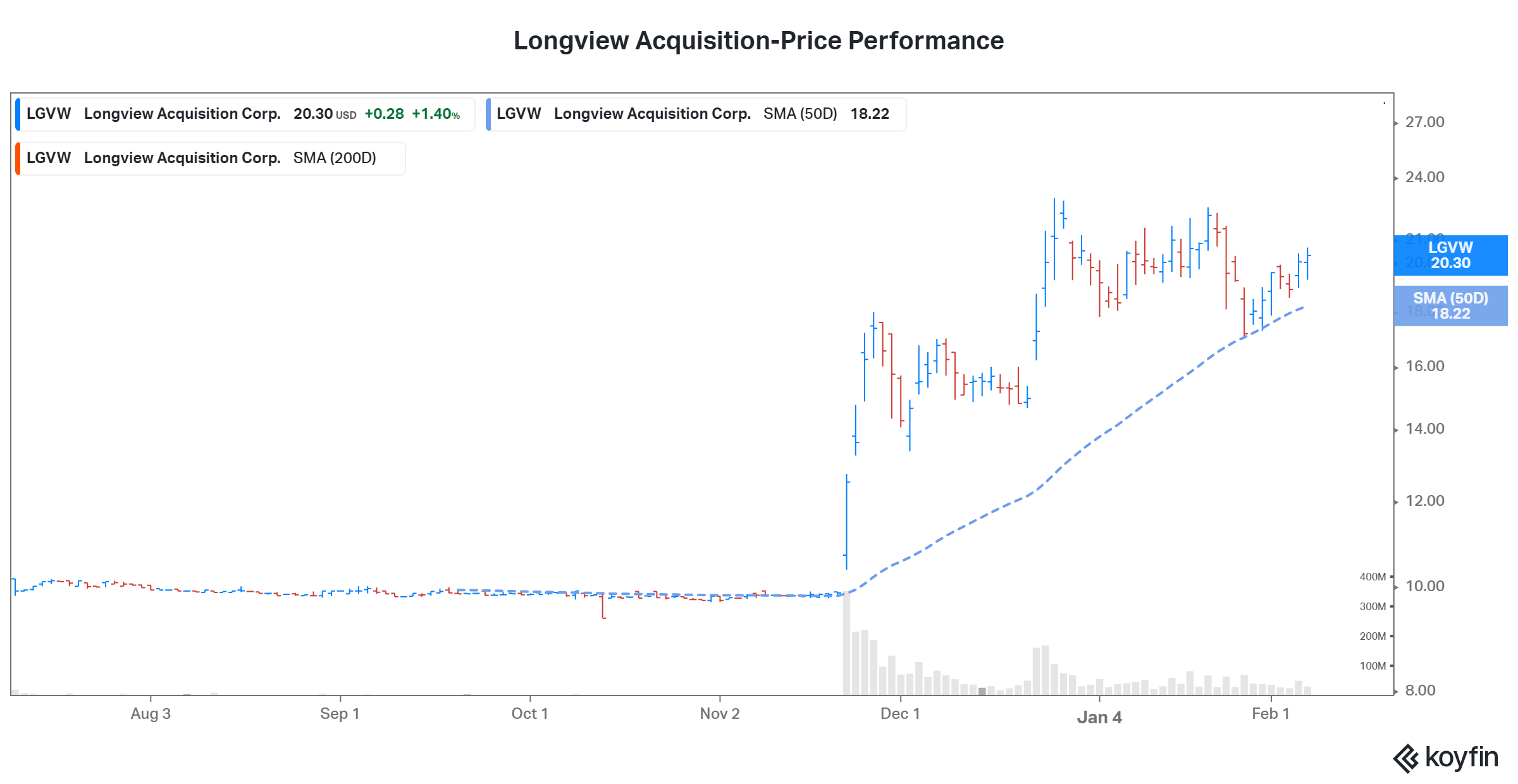 Longview (LGVW) stock looks like a buy
Investors are positive about the company's prospects given the disruptive potential of its ultrasound device. The device is handheld, easy-to-use, affordable, and globally accessible. The device can plug directly into an iPhone, works on an intuitive app, and costs less than $2,000. In contrast, legacy ultrasound devices are old, bulky, and almost 10x as expensive. Since the device could change the way the world approaches ultrasound, it has huge disruptive potential.
While the company's valuation might seem high, the expected revenues should justify the multiple going forward. Given the huge addressable market and its disruptive potential, Longview stock seems like a buy before it merges with Butterfly Network.