IPOE SPAC Stock Is a Buy, SoFi Gains Steam Amid Robinhood Fallout
IPOE SPAC stock is attracting more investors as the SoFi merger date approaches. SoFi rival Robinhood's trading curbs have frustrated its users.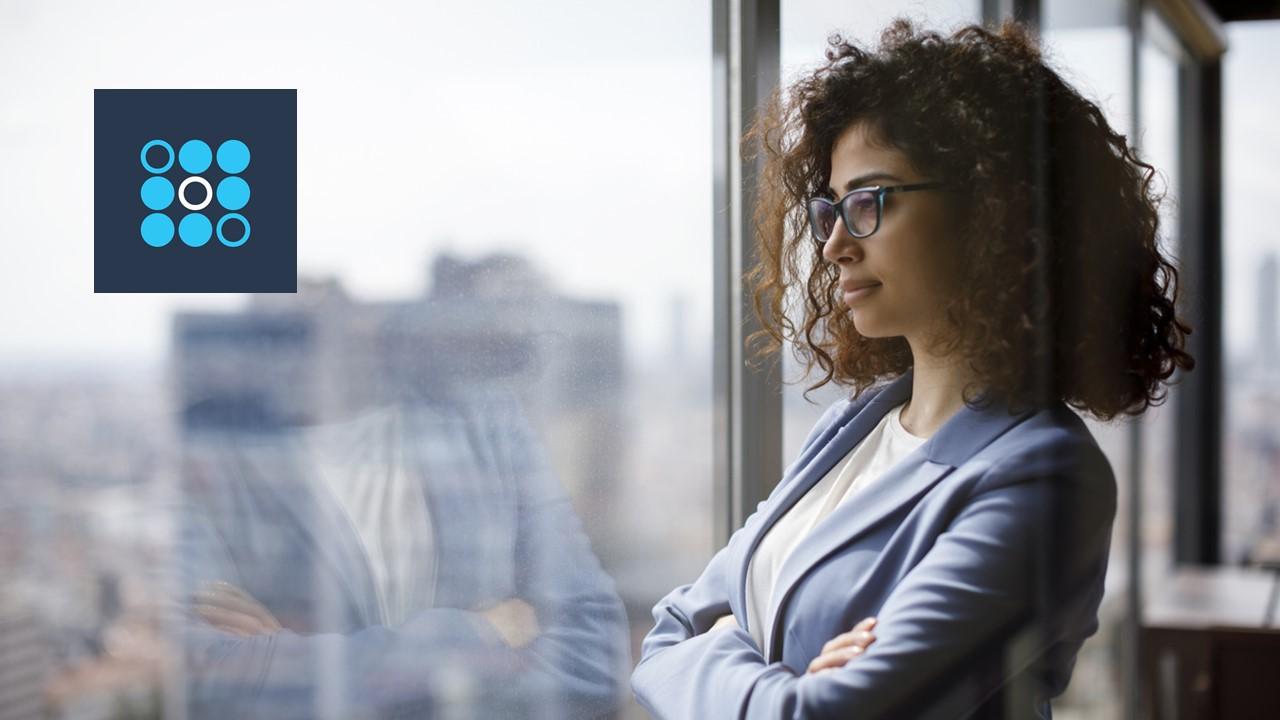 Social Capital Hedosophia Holdings V Corp is a SPAC sponsored by billionaire venture capitalist Chamath Palihapitiya. Its stock trades on the NYSE under the ticker symbol "IPOE." Is IPOE SPAC stock a good buy?
Article continues below advertisement
Article continues below advertisement
Social Capital Hedosophia V is in the process of taking Social Finance (SoFi) public. SoFi provides an array of personal finance services from loans to savings and investing. Previously, SoFi CEO Anthony Noto worked under Jack Dorsey at Twitter.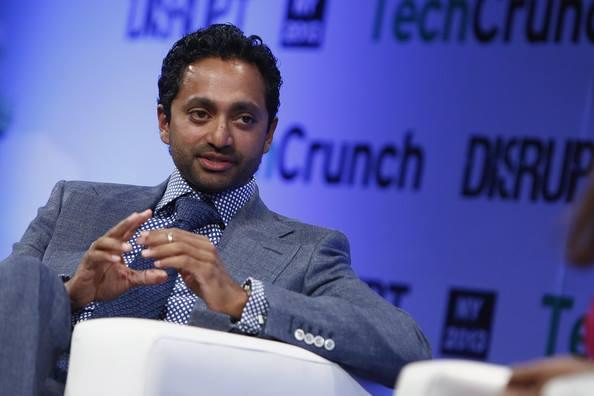 Article continues below advertisement
Why is IPOE SPAC stock rising
So far, Social Capital Hedosophia V stock has more than doubled in 2021. IPOE SPAC stock rose about 60 percent on Jan. 7 after announcing the deal to take SoFi public. The stock shot up 24 percent to top $25 on Jan. 2. SoFi rival Robinhood has faced criticism from its customers after restricting trades.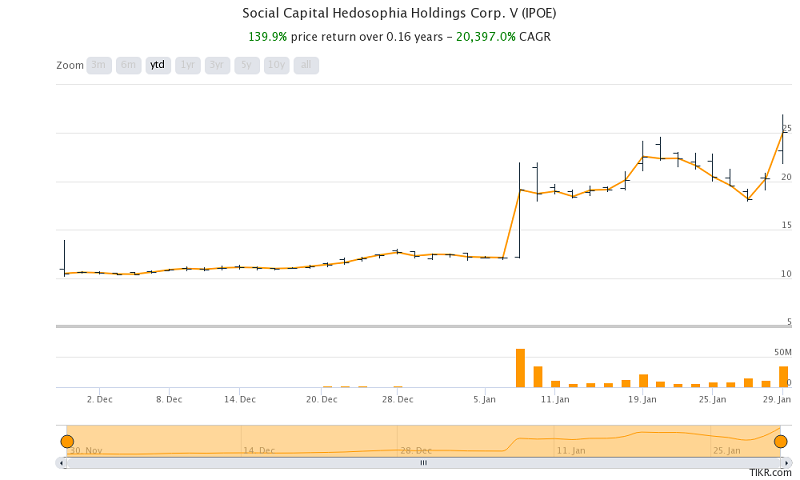 Article continues below advertisement
Article continues below advertisement
Robinhood has limited trading in GameStop and several other heavily shorted stocks that have recently exploded thanks to a campaign led by Reddit community WallStreetBets. Now, Robinhood allows its users to only purchase one share of GameStop stock. The maximum purchase allowed on AMC stock is 10 shares and the cap on BlackBerry stock is 700 shares.
The trading curb has also impacted cryptocurrency trading, which has frustrated many Robinhood users. Investors are jostling for IPOE SPAC stock on the expectations that frustrated Robinhood traders will ditch the platform and choose its rivals like SoFi. Palihapitiya is among the prominent figures urging people to ditch Robinhood for alternatives like SoFi and CashApp.
Article continues below advertisement
Article continues below advertisement
SoFi Invest versus Robinhood
SoFi Invest is the SoFi unit that offers investing services. It has many similarities compared to Robinhood. SoFi Invest offers stock and ETFs trading. Like Robinhood, SoFi Invest also offers commission-free trading and you can purchase fractional shares.
Article continues below advertisement
Also, SoFi Invest offers cryptocurrency trading. Unlike Robinhood Crypto, which supports more than a dozen cryptocurrencies including Tesla CEO Elon Musk's favorite dogecoin, SoFi offers a small number of cryptocurrencies.
For example, SoFi doesn't support trading in dogecoin right now. Instead, it supports blue-chip cryptocurrencies bitcoin and ether as well as popular altcoins like litecoin and Bitcoin Cash. After Robinhood restricted cryptocurrency trading on its platform alongside stocks like GameStop and AMC, users started seeking alternative platforms that offer dogecoin and other penny cryptocurrencies.
Article continues below advertisement
Article continues below advertisement
IPOE SPAC and SoFi merger date
Social Capital Hedosophia V SPAC aims to merge with SoFi and take it public before the end of March 2021. The boards of both IPOE SPAC and SoFi have approved the transaction. IPOE shareholders still have to vote to approve the deal.
SoFi is due to receive as much as $2.4 billion as part of its transaction with Palihapitiya's blank-check company. The amount includes $805 million that the blank-check company raised in its October 2020 SPAC IPO. It also includes $1.2 billion raised through PIPE transactions.
Article continues below advertisement
Palihapitiya, a noted serial SPAC sponsor, made a personal contribution into the PIPE. He was joined by notable investors like BlackRock and Coatue Management. SoFi has also raised money from SoftBank and Peter Theil.
SoFi's valuation ahead of stock debut with IPOE SPAC
The IPOE SPAC deal valued SoFi at about $8.7 billion. Robinhood commands a higher valuation at about $12 billion. Affirm, another SoFi competitor, debuted on the public market in January and boasts a valuation of $25 billion.