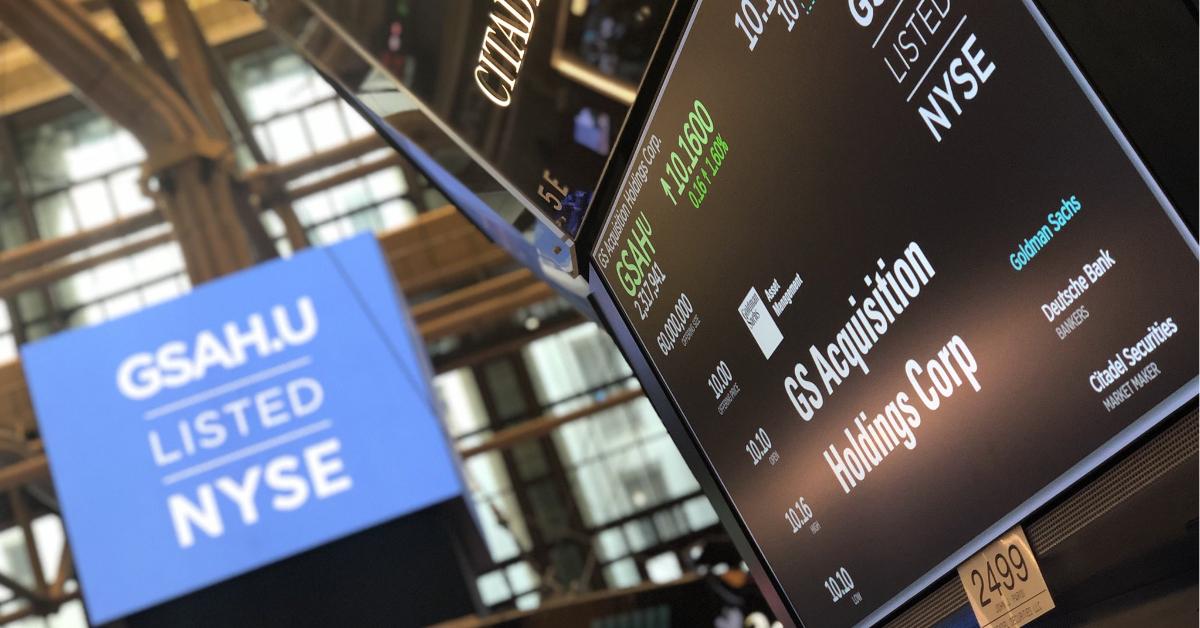 Why GS Acquisition Stock Is Going Up and How To Play It
Blank-check company GS Acquisition Holdings Corp II (GSAH) may not be running as hot as peer Churchill Capital (CCIV), but it's still one of the most active SPAC stocks right now. Should you buy GSAH SPAC stock before a merger?
Article continues below advertisement
GS Acquisition has gained just 28 percent year-to-date, whereas CCIV is up 480 percent. The ultimate goal of every blank-check company is to find a suitable business to merge with and take public. It's then that SPAC investors know where their money is going. But both Churchill Capital and GS Acquisition haven't got there yet.
Who's the sponsor of the GS Acquisition SPAC?
The GS Acquisition SPAC is backed by banking giant Goldman Sachs and led by chief executive Tom Knott and chairman Raanan Agus. GSAH held its SPAC IPO in June 2020 and raised more than $700 million, and could raise more money through PIPE transactions. Goldman Sachs raised over $1.2 billion in PIPE deals for its previous shell company.
Article continues below advertisement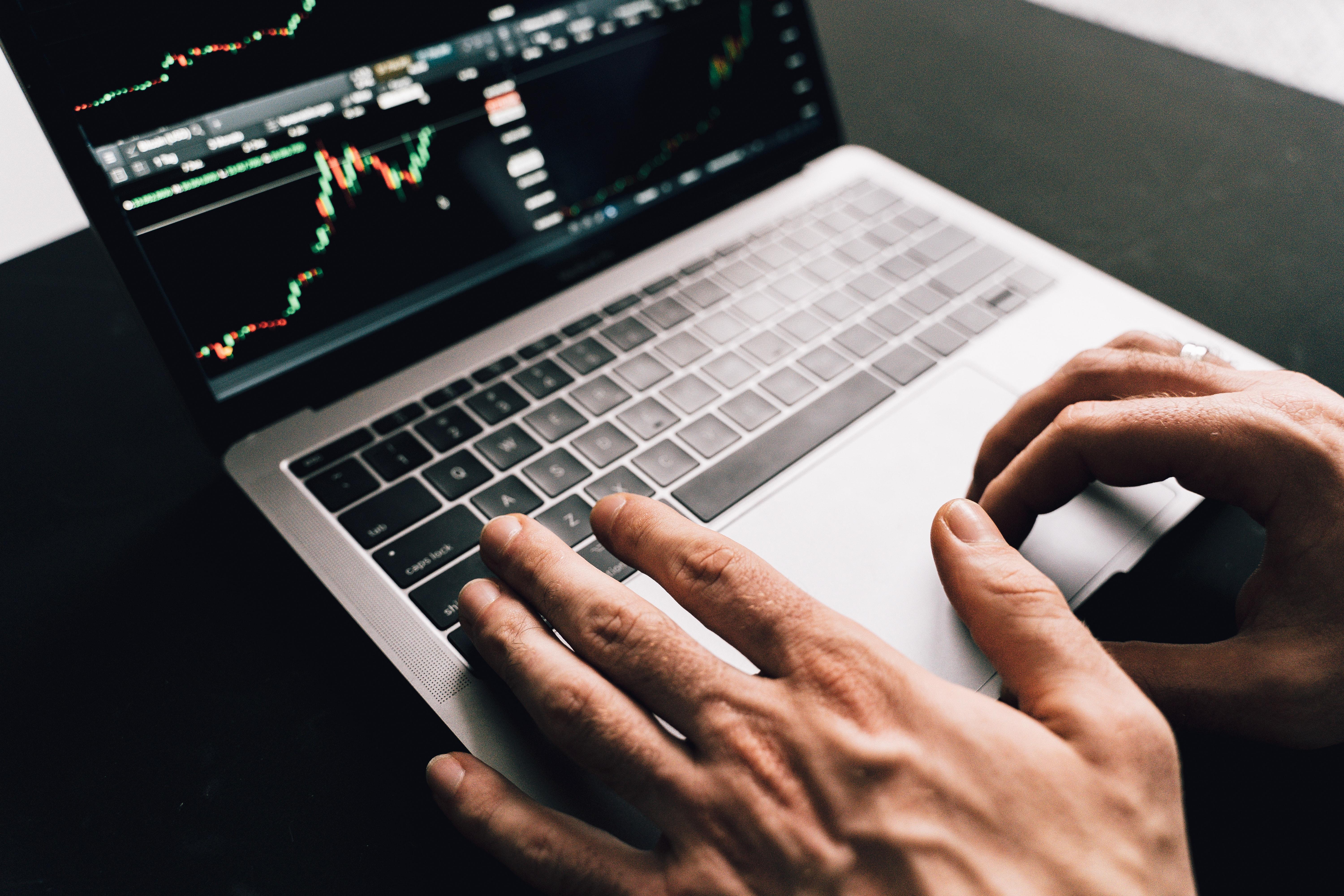 GSAH is Goldman Sachs's second blank-check company. The bank's first SPAC merged with data-center solutions provider Vertiv (VRT) in Feb. 2020, giving its investors a 25 percent stake in Vertiv. VRT stock has gained 65 percent since.
Article continues below advertisement
Why GSAH SPAC stock is going up
Investors are showing strong interest in the GS Acquisition SPAC. GSAH stock jumped more than 12 percent on Feb. 18 to $13.99, and in after-hours trading, it gained an additional 1.64 percent to reach $14.22.
The stock's rise can be attributed to several factors. First off, institutional investors have been accumulating it, encouraging retail investors to buy it. For example, Brahman Capital, a large investor in Goldman's previous SPAC deal, recently opened a position in GS Acquisition. Institutional investors now own 66 percent of GSAH stock, according to Fintel.
Article continues below advertisement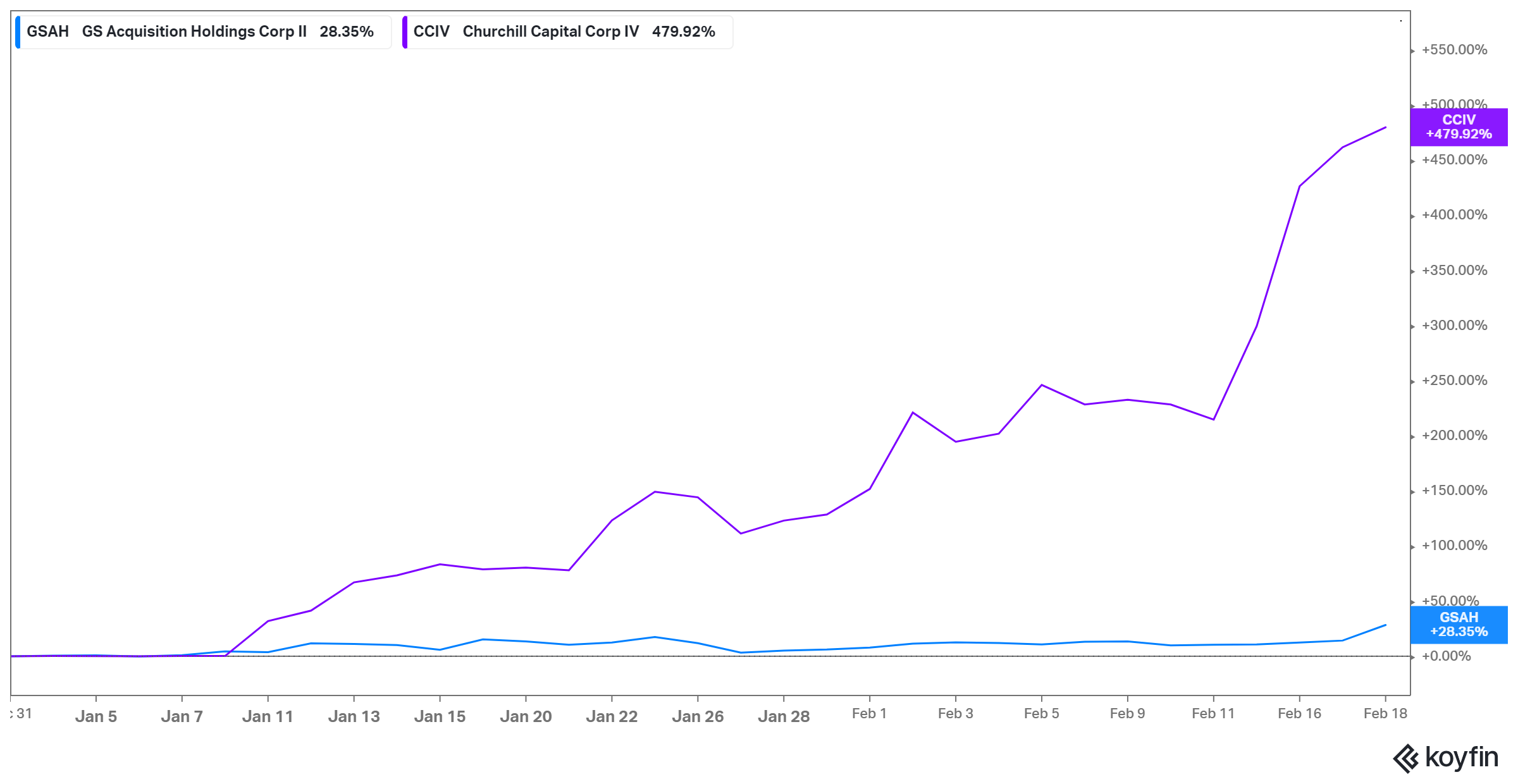 Furthermore, hopes that GS Acquisition may be close to announcing a merger target are also attracting investors to the stock, apparently from other pre-deal SPACs—Chamath Palihapitiya's pre-deal SPACs IPOD and IPOF fell 4.28 percent and 2.64 percent, respectively, on Feb. 18, and CCIV stock moved up only 3.24 percent after rising more than 30 percent on Feb. 16. The CCIV SPAC is thought to be closing in on a deal with Tesla rival Lucid Motors.
Article continues below advertisement
Which company will GSAH merge with?
GS Acquisition is still searching for a target. The Goldman Sachs blank-check company has revealed that it's looking to invest in the technology, media, industrial, healthcare, or asset management sectors. On Stocktwits and other online investor forums, people continue to speculate about GS Acquisition's targets. Some think it could challenge CCIV for a deal with electric vehicle maker Lucid Motors, while others think it could merge with fintech startup eToro.
Article continues below advertisement
Should you buy GSAH SPAC stock before a merger?
GSAH sponsor Goldman Sachs boasts a respectable track record as an investment bank. Its SPAC track record also looks good, considering how Vertiv stock has performed and the relatively large stake in Vertiv that investors in Goldman's first blank-check company ended up with. GSAH stock could be a great deal for investors, as it's still cheap compared with many other pre-deal SPAC stocks.
However, if you buy GSAH stock now, you should prepare for volatility in the lead-up to a merger announcement. The stock could skyrocket if the market accepts the deal, or crash if investors reject it.