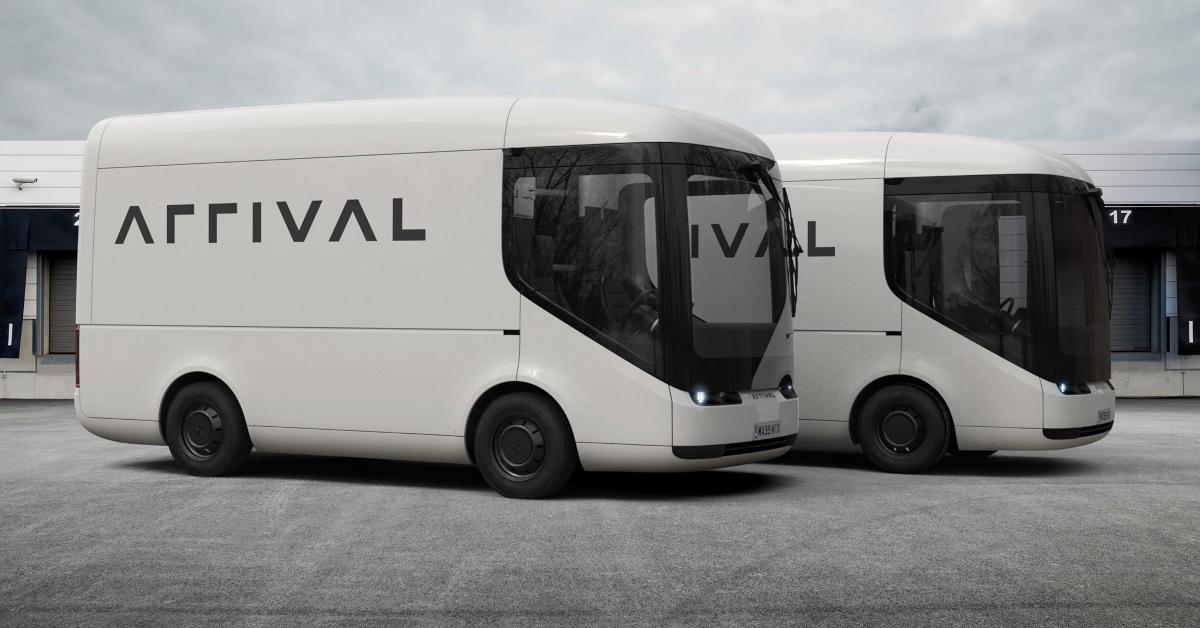 Arrival Paves the Way in the EV Market, Stock Looks Expensive
On March 19, CIIG Merger Corp. (CIIC) shareholders approved its merger with Arrival (ARVL). The merger is expected to be complete on March 24. On March 25, the ticker "CIIC" is set to replace "ARVL." Is CIIC SPAC a buy before the ARVL stock IPO date?
Article continues below advertisement
CIIC SPAC stock has gained 148 percent from its IPO price of $10 apiece. On March 22, the stock gained 5.3 percent and closed at $25.65 following the merger approval news. Arrival manufactures electric trucks and buses. The EV company is expected to start production in the fourth quarter.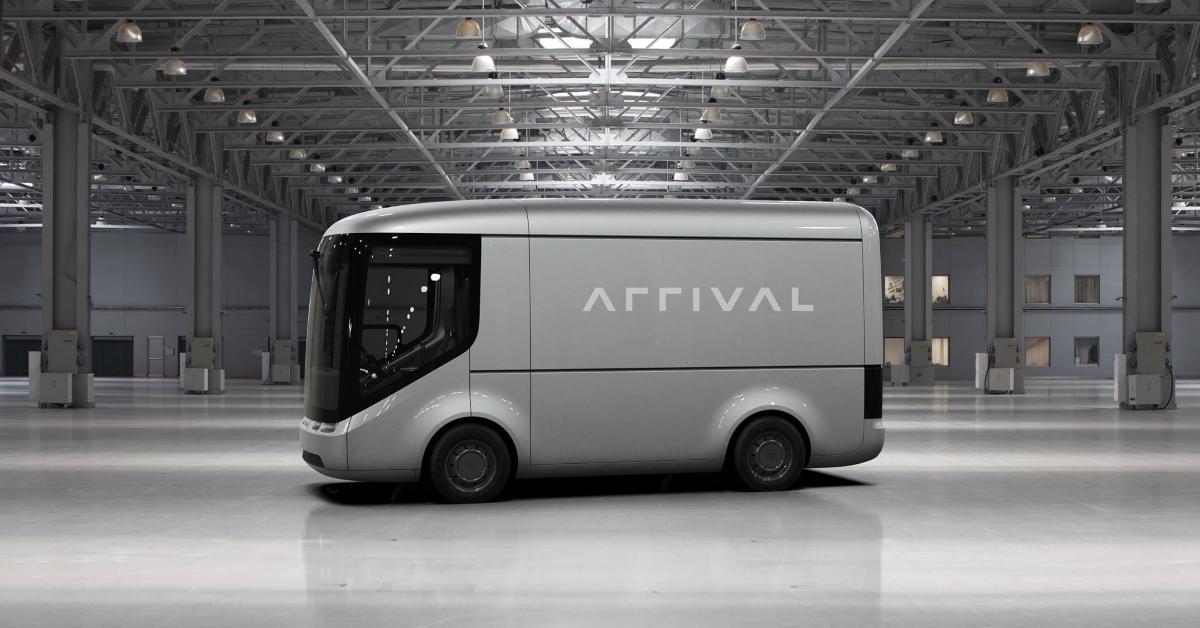 Article continues below advertisement
ARVL stock's IPO date
On March 19, CIIC shareholders voted to approve the previously announced merger deal with Arrival. The business combination is expected to close on March 24. The combined company is expected to start trading on March 25.
Arrival's stock price
Arrival will list on the Nasdaq Exchange under the ticker symbol "ARVL." CIIC stock is down 6.8 percent at $23.91 on March 23 as of 11:09 a.m. ET.
Article continues below advertisement
Key terms of the CIIC and Arrival merger deal
As part of the merger with CIIC, Arrival will get gross cash proceeds of $660 million to fund expansion initiatives. The proceeds are comprised of PIPE (private investment in public equity) of $400 million and an additional $260 million in cash held by CIIC in trust. Anchor investors in the PIPE include BlackRock, Fidelity Management & Research, Wellington Management, and BNP Paribas Asset Management Energy Transition Fund.
Existing Arrival shareholders are set to own 88 percent of the combined entity when the deal closes. The combined company is set to have a pro forma enterprise value of $5.4 billion.
Article continues below advertisement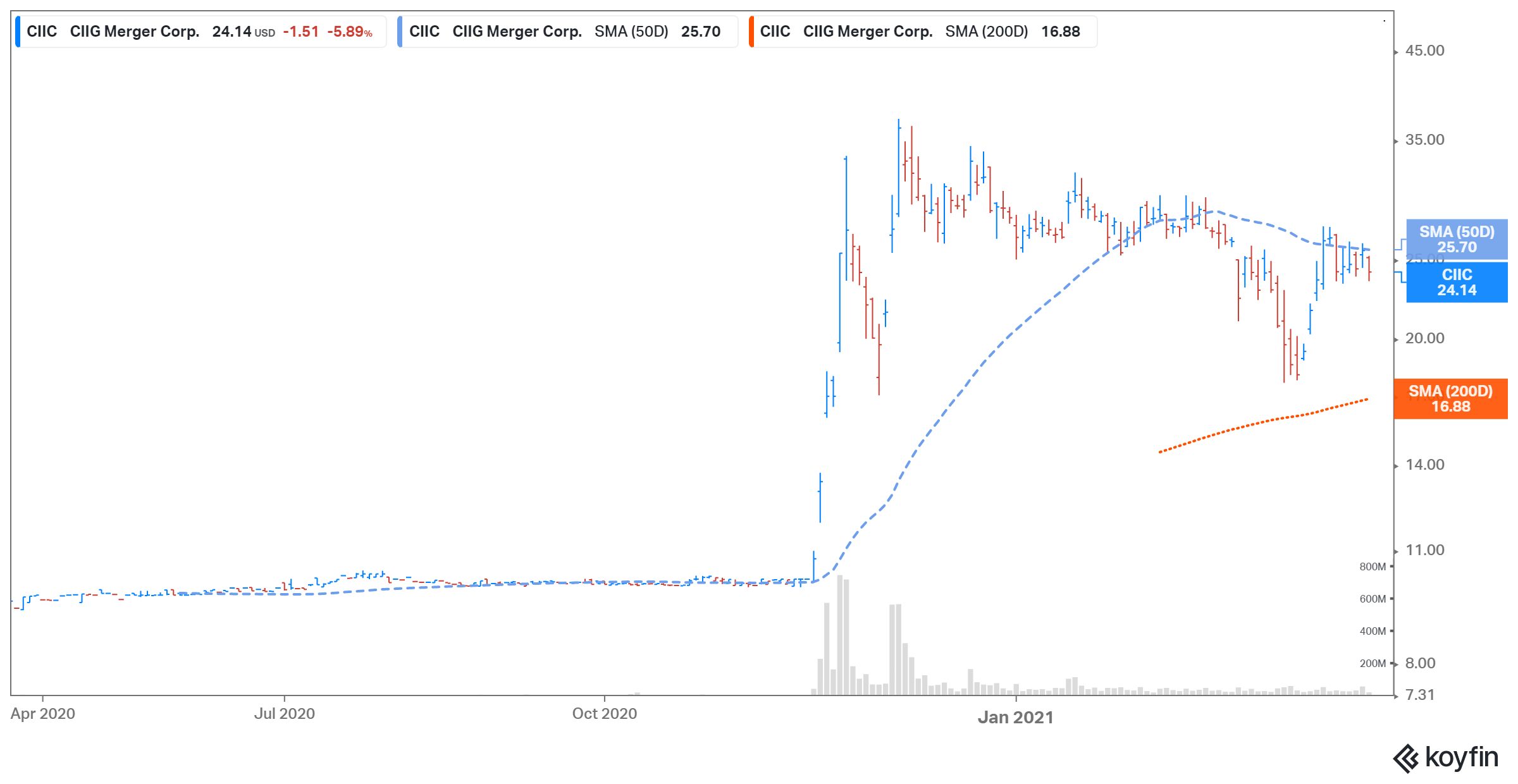 Arrival's valuation
CIIC valued Arrival at a pro forma implied equity value of $6.06 billion. Meanwhile, at CIIC's current stock price, Arrival is valued at around $14.7 billion. Arrival's 2022 price-to-sales and 2024 price-to-sales multiples are 14.6x and 1.0x, respectively. Meanwhile, Hyliion Holdings and Nikola have market capitalizations of $2.2 billion and $5.9 billion, respectively.
Article continues below advertisement
ARVL's stock forecast
The outlook for ARVL stock looks very promising. Arrival's top line could get a boost as EV adoption grows. The company expects to generate sales of $1.0 billion in 2022 and forecasts its sales to grow by 405 percent in 2023 and 177 percent in 2024. The EV maker expects to be cash positive in 2023. Also, Arrival expects to report an adjusted EBITDA of $60 million in 2022, $1.1 billion in 2023, and $3.2 billion in 2024. Arrival thinks that it has a total addressable market opportunity of $430 billion.
CIIC SPAC stock looks expensive before ARVL IPO date
In 2020, electric vehicle companies attracted investors' attention and will continue to do so in 2021. However, the valuations have gotten stretched. While CIIC stock has fallen significantly from its 52-week high of $37.18, even the $14.7 billion valuation looks difficult to justify for a company that hasn't delivered its first vehicle yet.