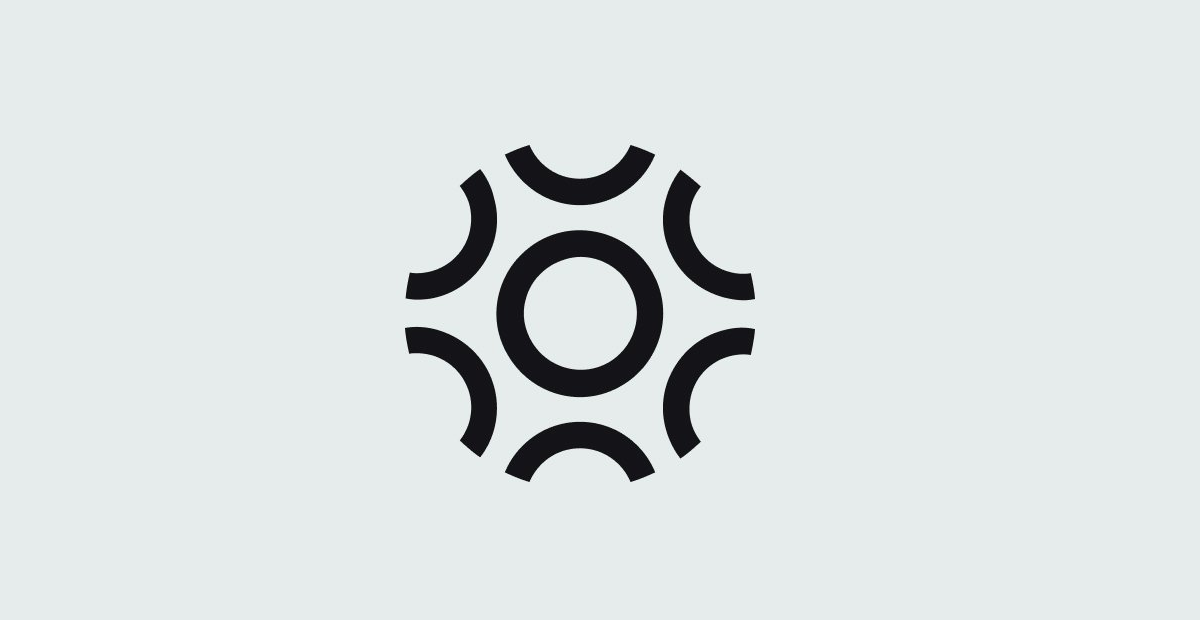 Braintrust Drops As Bitcoin Hits Record: Should You Buy the Dip?
By Ruchi Gupta

Oct. 21 2021, Published 8:51 a.m. ET
Braintrust (BTRST) hit an all-time high of $48 on Sept. 16 but went on to plunge to an all-time low of $6.95 on Oct. 20. What's Braintrust's price prediction? Should you buy the dip?
Article continues below advertisement
As Braintrust tumbled to a record low, Bitcoin set a new high of nearly $67,000. It appears some investors sold some cryptos to raise money to buy Bitcoin amid the excitement over the launch of the ProShares Bitcoin BITO ETF. Braintrust may have been caught up in the sell-off.
What's Braintrust, and how does it work?
Braintrust is a freelancing platform that uses blockchain technology. It competes with freelancing marketplaces such as Upwork, Catalant, and Toptal, but Braintrust is more focused on offering tech skills. Companies come to the platform to hire tech talent on-demand.
Article continues below advertisement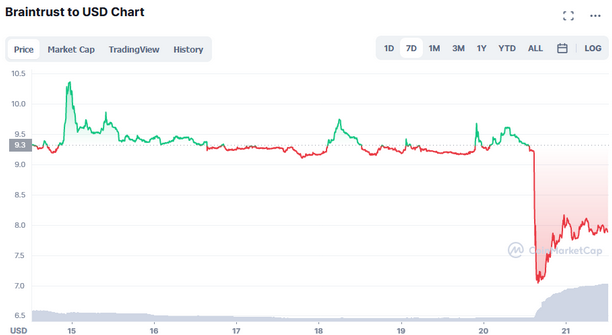 Braintrust's BTRST token has several uses. It primarily functions as a governance tool. Its holders have a say about the platform's future, and BTRST can be staked by freelancers and clients. It can also be redeemed for perks on the platform.
Article continues below advertisement
Is Braintrust legit?
As Braintrust has been around only since mid-2020, people still have questions about it. The platform has been used by reputable brands such as Goldman Sachs, Nike, Nestlé, Porsche, and Atlassian to hire on-demand workers. The average project size on the platform is about $60,000, and some contracts have been as large as $300,000.
To build trust on the platform, Braintrust lets freelancers stake BTRST tokens that they stand to lose if they fail to deliver on projects they take. Clients can also stake the token to encourage freelancers to submit proposals.
Article continues below advertisement
How does Braintrust make money?
Braintrust is a community-owned project. Clients pay a 10 percent fee to use the Braintrust platform to hire talent. The fee goes toward funding the platform's operations.
Article continues below advertisement
Is Braintrust a good investment?
The global gig economy that Braintrust and other freelance marketplaces serve is forecast to grow to more than $455 billion by 2023 from less than $250 billion in 2019. The demand for freelancers has increased amid the COVID-19 pandemic as companies look to cut labor costs and get projects completed remotely. The shift to freelancing is expected to continue beyond the pandemic.
Article continues below advertisement
You can earn BTRST rewards by referring freelancers or clients to the Braintrust network. The referral program has helped the platform grow and keep marketing costs low. There are about 76 million BTRST tokens in circulation, and the supply is fixed at 250 million. That capped supply eliminates inflation risk for investors.
Braintrust's price prediction
As Braintrust has distinguished itself from other freelancing marketplaces, it's set up for long-term success amid the booming gig economy. With Braintrust more than 80 percent below its peak, it's only a matter of time before a rush to buy the dip begins. That could not only send Braintrust back to its $48 peak but drive it higher. It could even be the next cryptocurrency to explode.
Where can I buy Braintrust crypto?