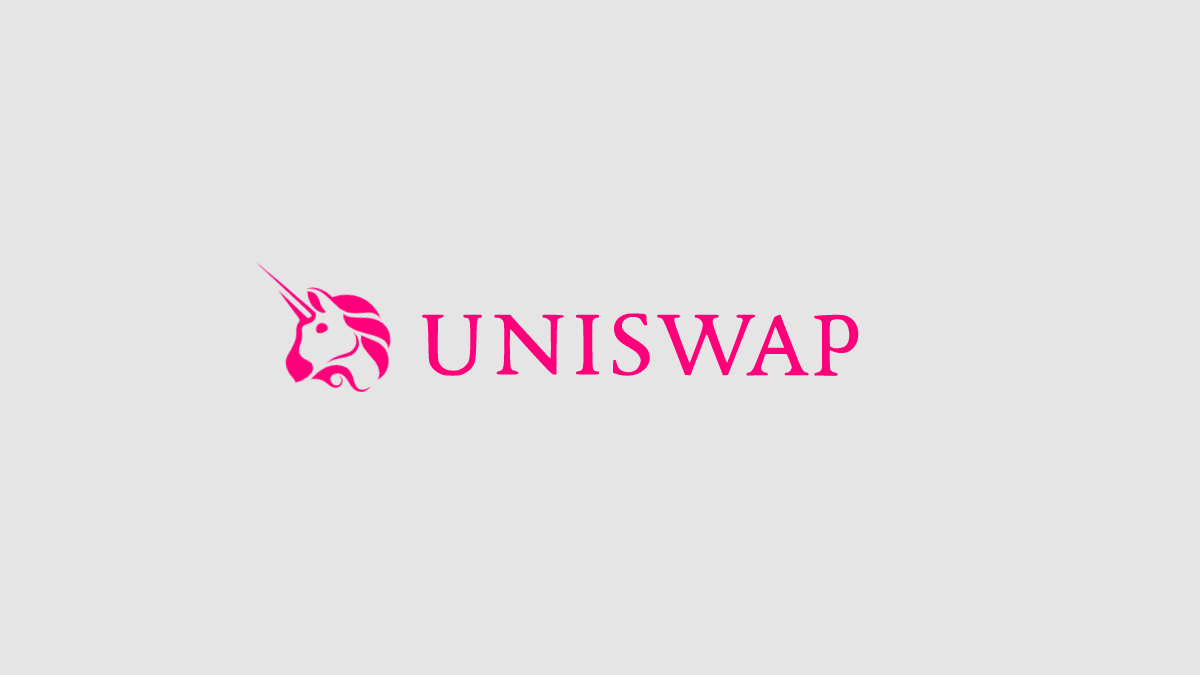 How Uniswap's Price Could Reach $1,500 in 2030
By Ruchi Gupta

Sep. 27 2021, Published 1:43 p.m. ET
The spotlight is on Uniswap's (UNI) price prediction as investors seek to gauge where the crypto might be in 2030. The DeFi sector continues to boom and regulatory threats loom. Uniswap is among the prominent DeFi cryptos that have recently attracted regulatory scrutiny.
Article continues below advertisement
Uniswap is a smart contracts-powered platform for exchanging cryptocurrencies. Uniswap is a market leader in its category. Its challengers include PancakeSwap, SushiSwap, and BurgerSwap. Investors get exposure to Uniswap through its UNI token, whose value has appreciated more than 500 percent YTD.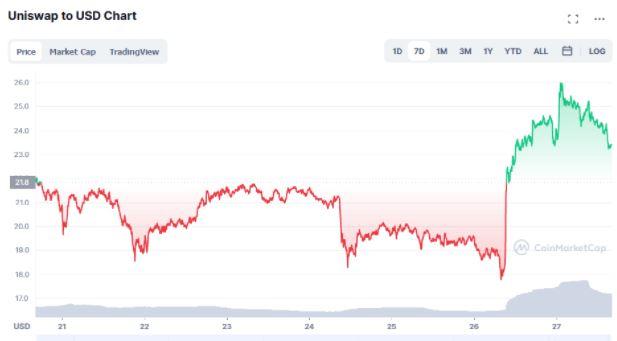 Article continues below advertisement
How many Uniswap (UNI) tokens are there and is the supply capped?
Cryptocurrencies have made many investors rich and some still have the potential to reward investors in the future. However, whenever investors set out to seek the next cryptocurrency to explode, inflation is usually a big concern.
Therefore, when evaluating Uniswap's price prediction, it helps to also assess the inflation risk it might pose. There are some 611 million UNI tokens in circulation right now. The crypto's maximum supply is fixed at 1 billion tokens.
Is Uniswap (UNI) a good investment?
In addition to removing the risk of inflation, Uniswap's capped supply also brings a sense of scarcity that can help boost its value. For example, part of the reason Bitcoin is worth so much is that many investors consider it to be digital gold. Bitcoin's maximum supply is fixed at 21 million coins. With a limited supply, a crypto's price can keep rising as the demand for it increases.
Article continues below advertisement
Besides enabling swapping of cryptocurrencies, the Uniswap platform also enables people to earn interest on their crypto holdings. For example, you can lend your cryptocurrencies to Uniswap to provide it with liquidity to enable the swaps. In return, you will receive a share of the transaction fee as a reward.
The opportunity to make money should draw more DeFi investors to the Uniswap platform and create more demand for the UNI token. The token mainly serves governance purposes, which means that its holders can participate in decision-making at Uniswap.
Article continues below advertisement
Uniswap price prediction 2030
UNI token's price fell in early September after investors learned that the SEC was investigating Uniswap. The securities regulator has started taking a closer look at DeFi projects. At this point, the SEC is only seeking information about Uniswap. It wants to know how Uniswap works and how it's marketed to investors.
Article continues below advertisement
Uniswap's price has regained some ground as some investors attempt to take advantage of the pullback to buy the dip. However, at below $25 currently, UNI token's price is nearly 50 percent off its peak of $45 reached in May 2021.
Regulatory uncertainty threatens to slow down Uniswap and other DeFi cryptocurrencies in the near term. In the long term, Uniswap has bright prospects as DeFi products continue to disrupt the traditional financial model.
Therefore, if the DeFi regulatory environment improves, Uniswap's price could explode. The UNI token started trading in September 2020. It has gained about 400 percent over the past year. Even if the altcoin is gaining only 50 percent a year, it could be worth $1,500 by 2030.