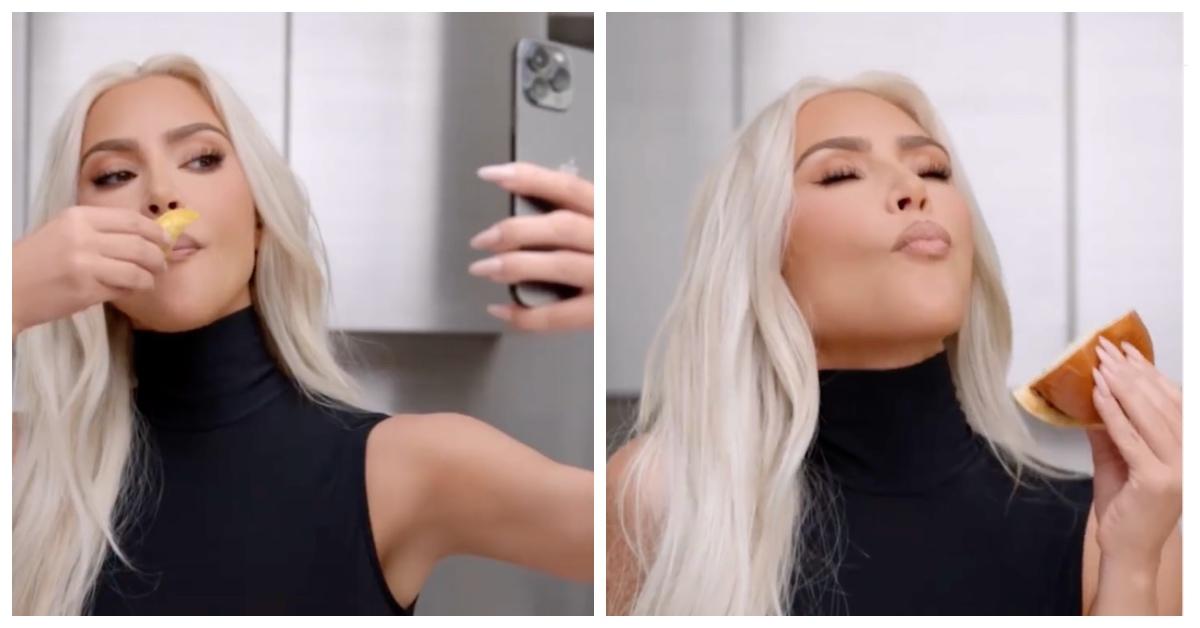 Fans Call Out Kim Kardashian for "Fake Eating" in Beyond Meat Commercial
As the official "Chief Taste Consultant" for the plant-based company Beyond Meat, Kim Kardashian has one job and one job only — to promote the brand's food as being delectable. But after a Beyond Meat commercial debuted, Kardashian appears to have fallen short of her duties. Instead of being praised for her latest partnership, the Skims founder is being targeted by social media users.
Article continues below advertisement
Critics accuse Kim Kardashian of pretending to take bites of various Beyond Meat products in the company's latest ad.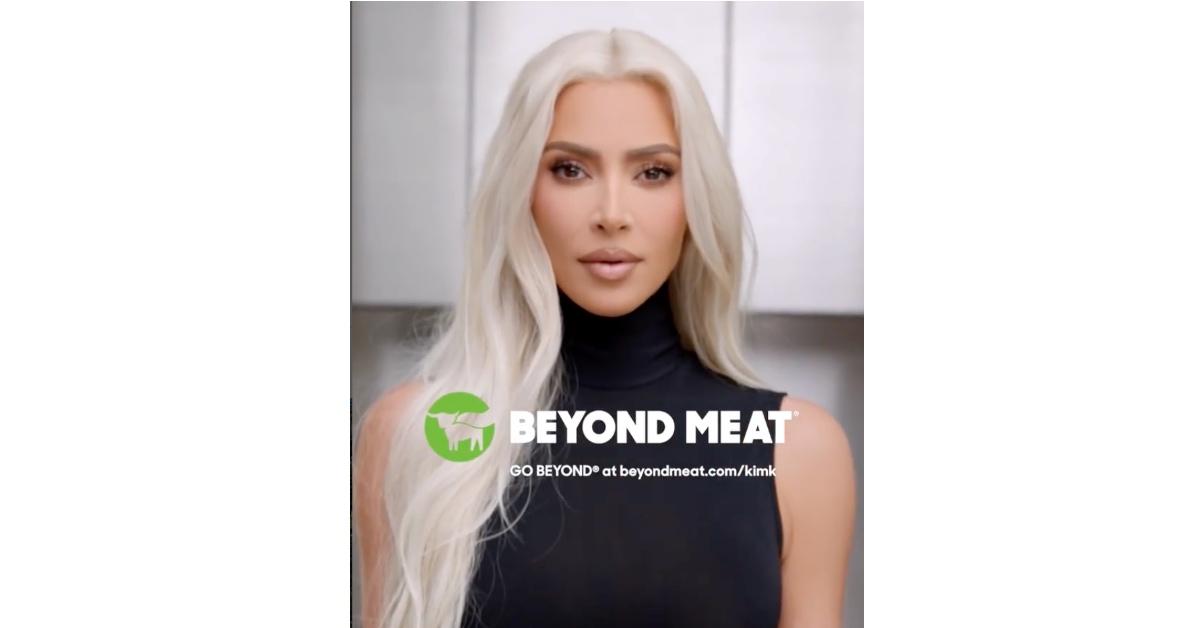 When serving as a spokesperson, chief taste consultant, or sponsor for a brand, the idea is to make it as appealing as possible to help build brand awareness and boost sales. But with Kardashian's latest Beyond Meat commercial, some are questioning whether they even want to buy the product at all.
Article continues below advertisement
In the ad, Kardashian praises the brand for its mission and attributes that to her reasoning for joining sides with the Los Angeles-based company. In another clip, the KKW Beauty founder says, "This plant-based meat is not only amazingly delicious, but it's also better for you and better for the planet."
While there isn't any arguing with that, it wasn't the dialogue fans struggled with — it was the fact that Kardashian didn't appear to actually take any bites of the food she was so heavily raving about. At one point, Kardashian appears to be chewing a bite of the burger she's holding, though there aren't any bite marks seen on the food.
Article continues below advertisement
In another clip, the reality TV star also appears to be "fake chewing" while posing for a selfie holding a Beyond Meat product. After Kardashian posted the ad on her Instagram account, fans went bananas. One user wrote, "It's so inauthentic it hurts.. 😭😂." Another Instagram user commented, "I ain't buying it cause you ain't really eating it 🤣."
Although Kardashian did receive plenty of positive comments from social media users, the overall consensus was that fans were disappointed that she didn't eat any of the food she was endorsing.
Article continues below advertisement
Did Kim Kardashian invest in Beyond Meat?
Beyond Meat was founded in 2009 by Ethan Brown. In May 2019, the company went public and the following year, it partnered with various companies including Subway, Del Taco, Dunkin, and others, reports CNBC.
Article continues below advertisement
While Beyond Meat may have acquired investors and formed several partnerships since launching, the company hasn't yet brought on Kardashian as an investor. However, it appears she has agreed to an endorsement deal with the plant-based company.
Essentially, this means the KUWTK star might appear in more ads and commercials, and may even utilize her social media outlets to further promote the brand.
Bringing on a Kardashian as a partner was a strategic move for the company as after the commercial aired, Beyond Meat stock seemed to be trending upward. As of May 26, 2022, Beyond Meat shares were trading at around $26.18.