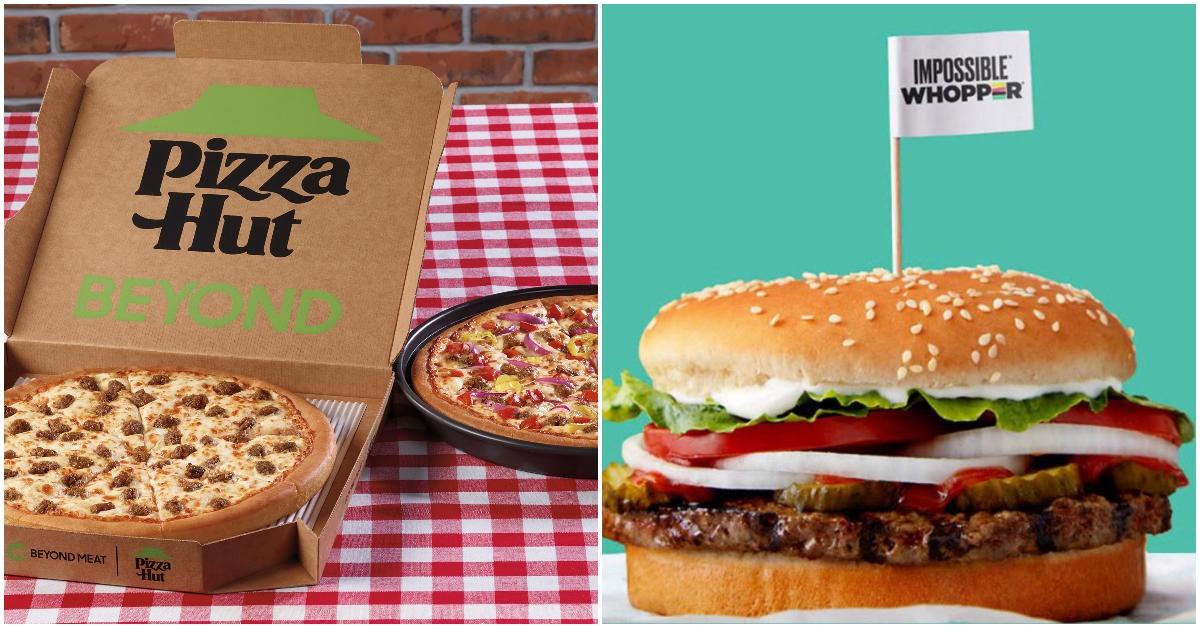 These Chain Restaurants Have Either Beyond or Impossible Plant-Based Meat Menu Items
The demand for plant-based meat alternatives has exploded in 2020. The industry's two leaders, Impossible Foods and Beyond Meat (BYND), are leading the charge. Both brands have found entry into the market through direct consumer sales in grocery chains and through partnerships with established restaurant chains in the fast food, fast-casual, and casual dine-in sectors.
Article continues below advertisement
Chain restaurants that have Beyond Meat products
Beyond Meat's family of partner brands has grown dramatically in 2020, with Pizza Hut's Beyond Pan Pizza and the forthcoming McPlant at McDonald's.
Article continues below advertisement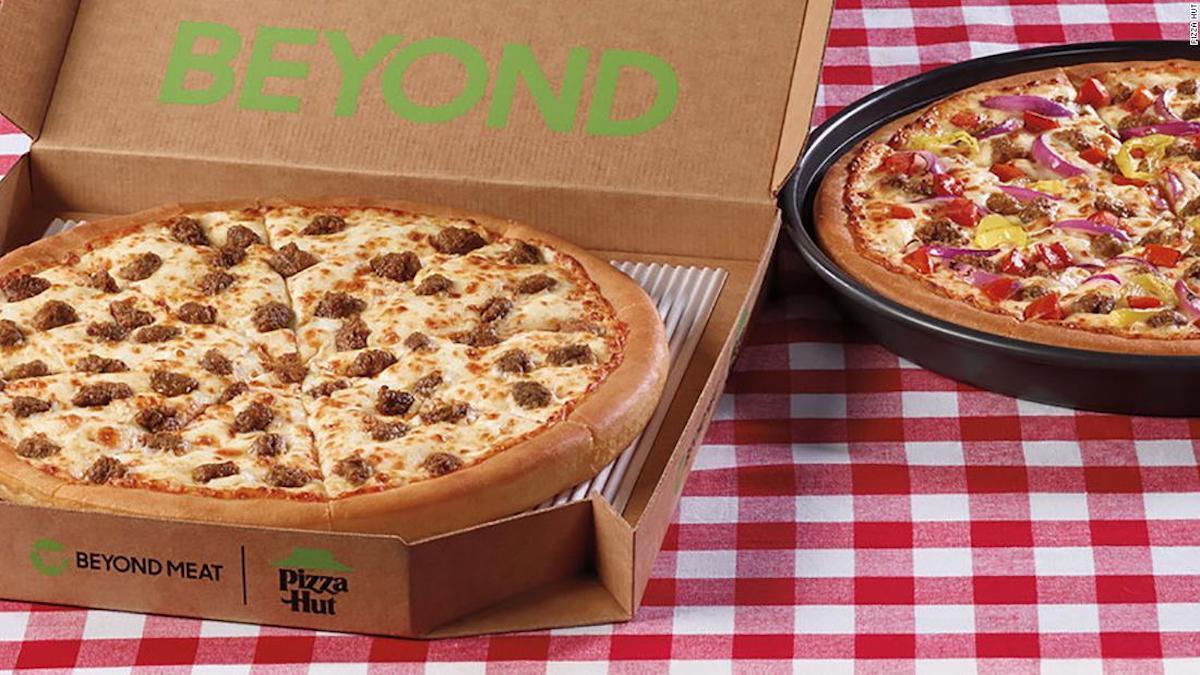 The announcement of the latter initially caused Beyond Meat stock to dip slightly. At first, it seemed that McDonald's had developed the McPlant on their own despite the earlier buzz that the fast-food brand was working with Beyond Meat to develop a plant-based menu option.
However, Beyond's spokesperson clarified that the two brands had "co-created the plant-based patty which will be available as part of [McDonalds'] McPlant platform."
Article continues below advertisement
The McDonald's McPlant and Pizza Hut Beyond Pan Pizza join the following major restaurant chains that have already added Beyond Meat to their menus.
Carl's Jr.
The Beyond Famous Star comes with mayonnaise and cheese, but can be easily made vegan by omitting those ingredients. Carl's Jr. has carried the sandwich since early 2019.
Article continues below advertisement
Del Taco
Operating in 15 states, most in the West and Southwest, Del Taco carries four menu items with Beyond Meat: the Beyond Taco, the Avocado Taco, the Epic Beyond Original Mex Burrito, and the Beyond 8 Layer Burrito.
Denny's
In January 2020, the 24-hour diner chain launched their Beyond Burger, which without the All-American sauce and American cheese is suitable for plant-based diets.
Article continues below advertisement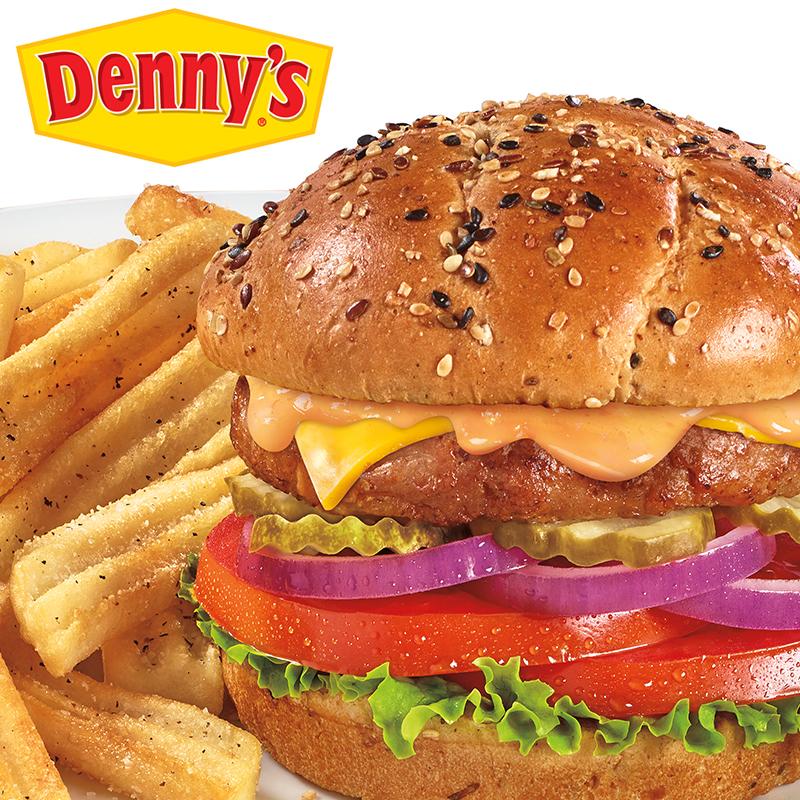 Dunkin'
The Beyond Sausage Breakfast Sandwich has been available since late 2019. The vegetarian sandwich has egg and cheese, but vegan consumers can order the sandwich with just the English muffin and sausage.
Article continues below advertisement
TGI Friday's
The casual dining chain carries both a Beyond burger patty and Beyond Chili that can be incorporated in several appetizer and entree items including their loaded potato skins and nachos.
Other chains with Beyond Meat offerings include Bareburger, A&W, Pizzeria Uno, Taco Cabana, On the Border, and Veggie Grill. Also, while not yet available in the U.S., Canadian Starbucks stores carry a Beyond Meat Cheddar and Egg breakfast sandwich.
Article continues below advertisement
Restaurant chains that carry Impossible Foods menu items
In the U.S., vegetarian Starbucks customers can find the Impossible Breakfast Sandwich, which also has egg and cheddar cheese served on a ciabatta roll. Burger chain Bareburger, which also carries Beyond Meat, has Impossible patties on the menu. Here are a few of the other chains that carry the privately-held company's products.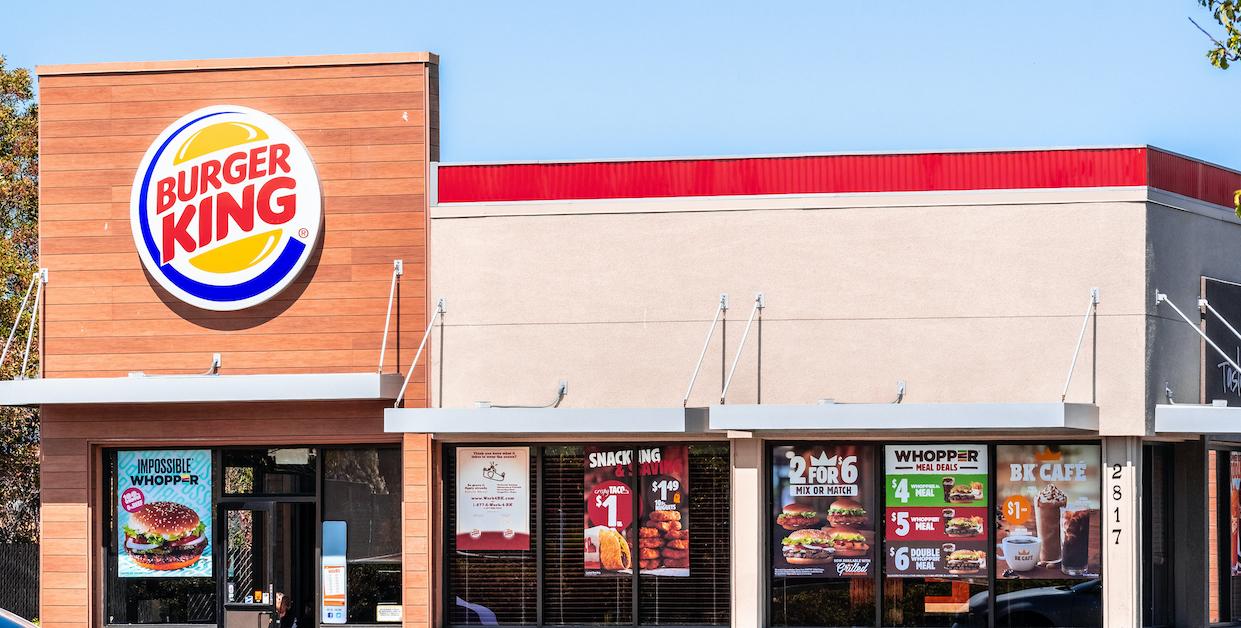 Article continues below advertisement
Burger King
Burger King launched the Impossible Whopper nationally in 2019 and recently added the item to their 2 for $6 menu. In 2020, they launched the Impossible Sausage Croissan'wich.
White Castle
The slider chain has had an Impossible Slider on the menu since 2018. Recently, White Castle added a dairy-free cheese option to its New York and New Jersey restaurants.
Other chains with Impossible menu items include Applebee's, Dos Toros, Qdoba, Red Robin, and The Cheesecake Factory.