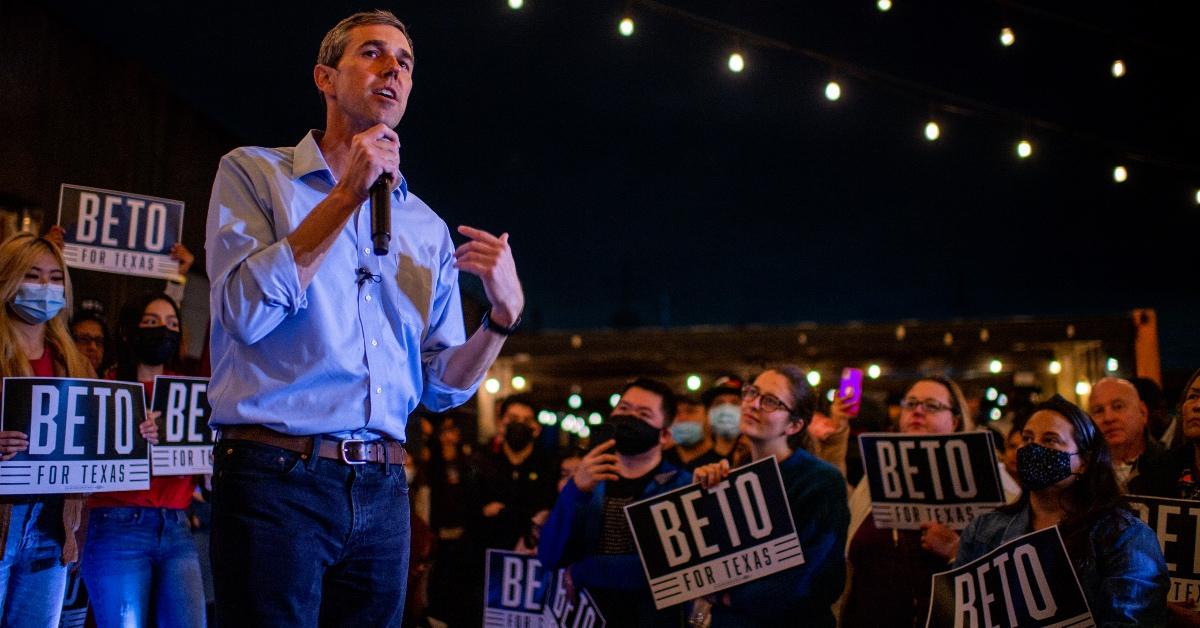 Will Beto O'Rourke Lose or Gain Votes After Confronting Greg Abbott?
Texas Governor Greg Abbott is said to be holding a lead over former U.S. Representative Beto O'Rourke in the Texas governor's race. According to data provided by MySanAntonio, Abbott was "up by seven points, holding a 46-39 lead," as of May 17. Despite this, O'Rourke did receive "over 90 percent of the vote from Democrats" during the primary elections.
Article continues below advertisement
Article continues below advertisement
While both gubernatorial candidates still have a fighting chance to win, sources speculate that O'Rourke's recent outburst during a press conference attended by Abbott and other GOP elected officials may have cost him some votes.
Beto O'Rourke accused Greg Abbott of "doing nothing" following the mass shooting at Robb Elementary School in Uvalde.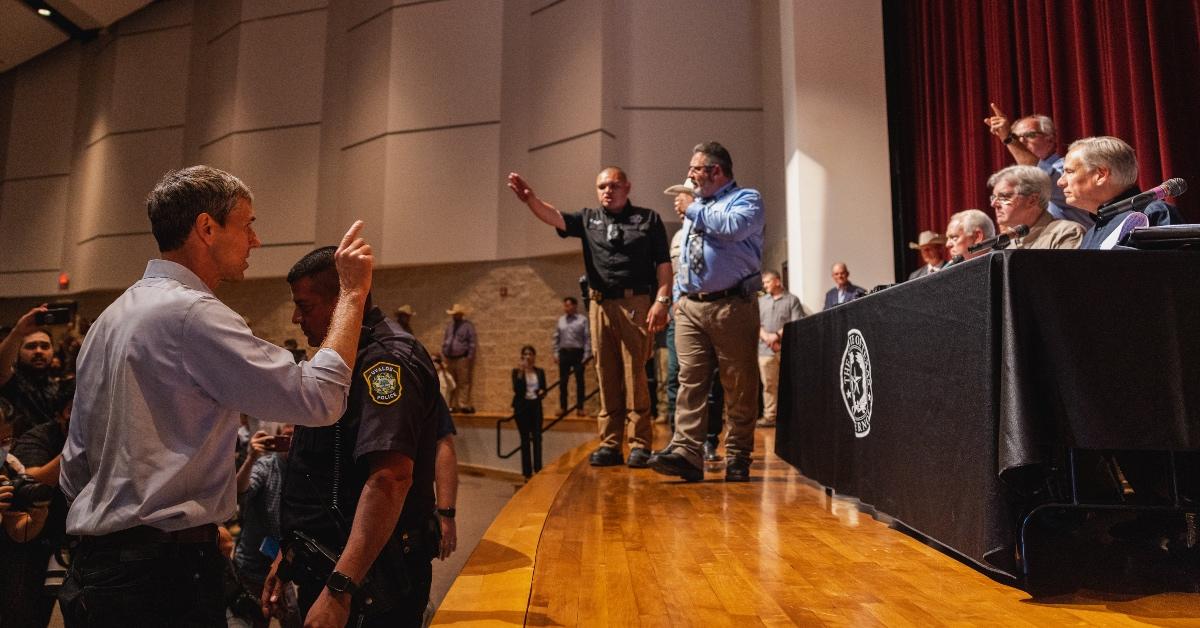 All eyes are on Texas right now after an 18-year-old resident identified as Salvador Ramos carried out a mass shooting at Robb Elementary School in Uvalde. The teen allegedly purchased two assault rifles just after turning 18 in early May and used the weapons to fatally shoot 19 kids and 2 adults.
The massacre not only left families in mourning, but it has led people like O'Rourke to question how Abbott intends on addressing gun control.
Article continues below advertisement
During the press conference, O'Rourke stormed up to the stage occupied by Abbott but was eventually ushered out. Before leaving, he said, "This is on you until you choose to do something about it. This will continue to happen. Somebody needs to stand up for the children of this state or they will continue to be killed just like they were killed in Uvalde yesterday."
Will O'Rourke lose support for his gubernatorial race after his outburst?
The Uvalde school shooting has left many families distraught and unable to move past it. The Dallas Morning News reported on May 26 that the husband of a slain Uvalde teacher, Irma Garcia, suffered a heart attack and passed away "due to grief." His death occurred after he had visited his wife's memorial two days after the shooting.
The news outlet says Joe Garcia and Irma Garcia were high school sweethearts and were married for 24 years.
Article continues below advertisement
Article continues below advertisement
Seeing the impact the Robb Elementary School shooting has had and will continue to have, it wouldn't be surprising if O'Rourke actually gained more support from Texas voters. However, he will still have his work cut out for him as Texas does identify as a pro-gun state.
Article continues below advertisement
In Sept. 2021, Texas enacted a law that allows Texans to openly carry a gun in public without a permit or training, reported CNN. In a poll that was taken in Feb. 2022, only 42 percent of Texans who participated in the survey voted in favor of having more strict gun laws. Surprisingly, 45 percent voted in favor of leaving them as they are now.
Although O'Rourke's views and visions might clash with the opposing party and those who do not agree with stricter gun control, the 2022 primary polls show both he and Abbott are favored candidates for the role of Texas governor.
After the March 1 primary elections concluded, polls showed O'Rourke received 983,182 votes while Abbott received 1,299,059, shares NPR.