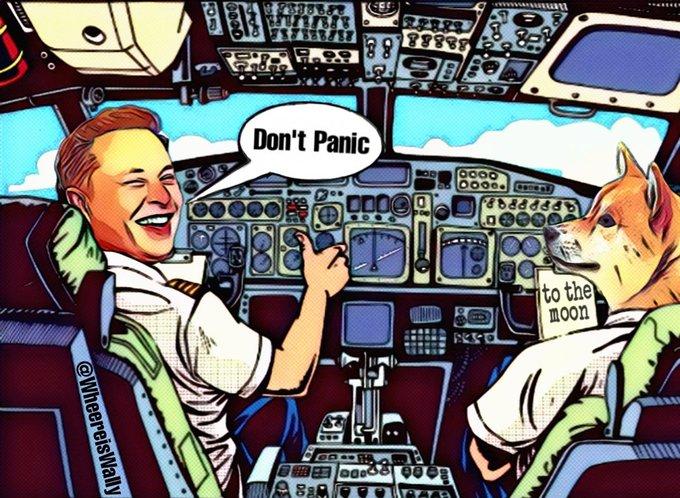 These Are the Cryptocurrencies To Watch for 2022
Nov. 2021 has been a slow month for cryptocurrencies, but that could just be a short pause for what's to come in 2022. Many cryptocurrencies skyrocketed this year and some people became millionaires—you could even call 2021 the year of crypto. As 2021 comes to an end, investors want to know the next best thing for 2022.
Article continues below advertisement
Whereas new cryptocurrencies have challenged some of the biggest ones, some of the original tokens could be in for bull runs in 2022. The NFT and metaverse industries are only getting bigger, and as these projects rely on crypto, tokens are set to grow in price.
Which cryptocurrencies gained significantly in 2021?
Solana (SOL)
Solana is still going strong and has increased approximately five percent in Nov. 2021 and over 4,500 percent this year. Solana was an afterthought for many crypto investors in 2020 but took off in 2021. The Solana blockchain has grown in popularity because of its fast transaction speeds, low transaction costs, and low mining-related emissions.
Article continues below advertisement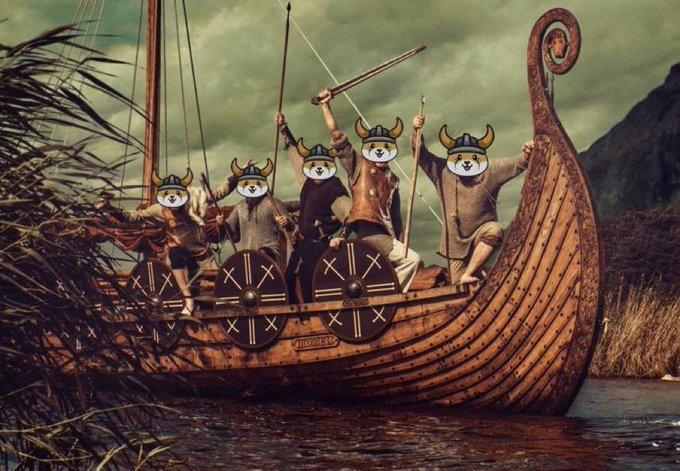 Axie Infinity (AXS)
Axie Infinity helped usher in the new wave of crypto and NFT-earning video games. Its game allows users to battle and train monsters that are NFTs, and as you battle, the monsters get stronger and their NFT becomes more valuable. Users of its game have found it a great way to earn extra money.
Article continues below advertisement
One of the game's native tokens, Axie Infinity Shard (AXS), can be used to purchase monsters, earn rewards, and more. The AXS token has risen 1,500 percent this year. Furthermore, the game's NFTs have been sold for hundreds of thousands of dollars.
Polygon (MATIC)
Polygon revolutionized the Ethereum blockchain with its Layer-2 solutions, allowing cryptocurrencies and dapps (decentralized applications) to run on its protocol much faster than if they were to operate solely on the Ethereum blockchain. Polygon's governance token, MATIC, has increased over 7,500 percent this year.
Article continues below advertisement
The best cryptos for 2022
Decentraland (MANA)
The metaverse has become a hot topic late this year, and it's expected to stay that way in 2022. Decentraland has been deemed by many as the top metaverse project—in fact, Barbados will use the platform to build the world's first metaverse embassy. The project's governance token, MANA, has risen over 200 percent this year, and as the metaverse expands, the token's price will likely follow.
Article continues below advertisement
Ethereum (ETH)
Sometimes the best options are in plain sight, and if Ethereum makes the successful switch to Ethereum 2.0 in 2022 as expected, ETH could be in for much bigger gains. And even if the switch doesn't happen next year, the crypto is set to stay strong, as many of the world's biggest dapps and projects run on the Ethereum blockchain.
Whether it's for NFT marketplaces, protocols, or cryptocurrencies, creators and consumers rely on Ethereum's blockchain. The ETH token has risen over 250 percent in 2021, and 2022 looks like another promising year for the coin.
Article continues below advertisement
Binance Coin (BNB)
Binance is already the number-one crypto exchange, and its native token, BNB, is slowly becoming one of the top coins. What was once just a governance token with limited features, the Binance Coin allows you to get discounts on Binance transactions and purchase and sell NFTs, and it can be used on the Binance Smart Chain (BSC).
The Smart Chain is a blockchain alternative to Ethereum's, and dapp creators have been creating more projects on the network. As the BSC grows and Binance implements more features for BNB, the coin could be due for a large price increase in 2022. BNB's price has risen over 1,400 percent in 2021.