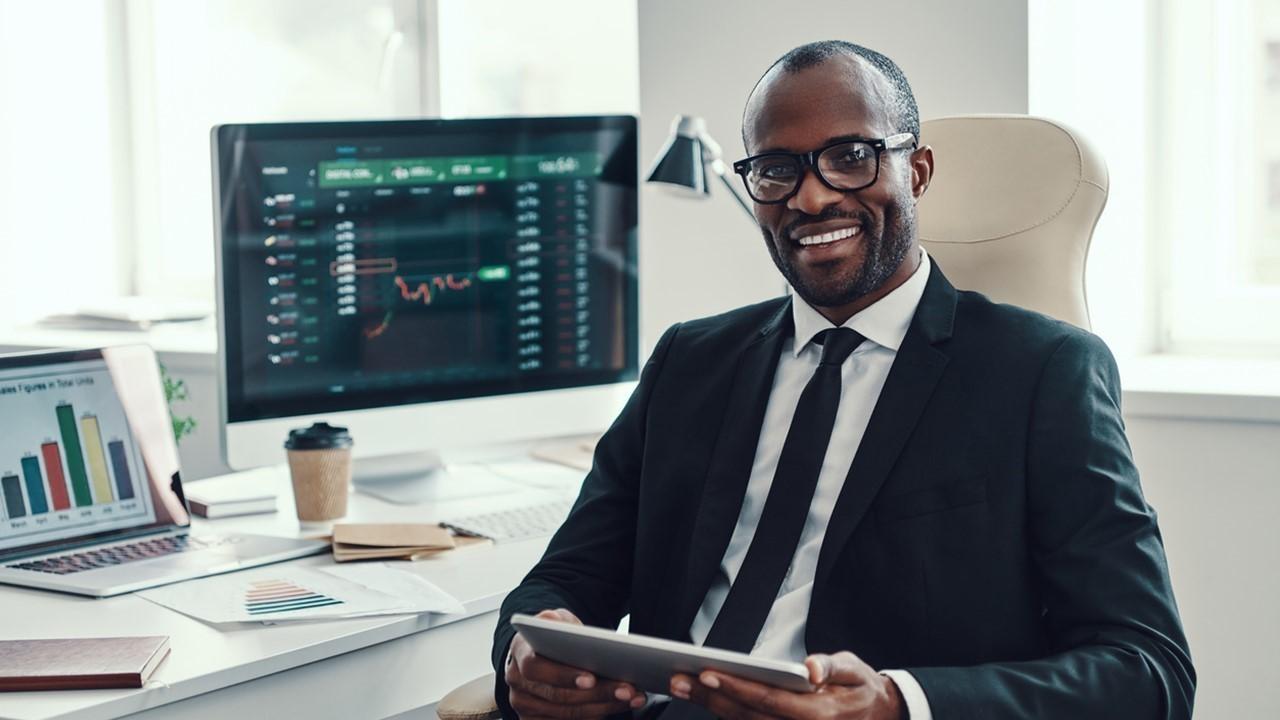 WallStreetBets Pumps ATA Creativity, Stock Is High Risk
On Feb. 4, ATA Creativity (AACG) stock rose 936.2 percent and closed at $14.30. There wasn't any news flow out of the company. So, what caused the stock to surge significantly? It was the same social media-driven pump that's driving wild gains in other stocks too like BlackBerry and GameStop. After the surge, what's the prediction for AACG stock and should you buy it?
Article continues below advertisement
ATA Creativity is a Chinese educational service provider focused on offering quality learning experiences. On Feb. 4, the stock surged with a volume of more than 305.7 million compared to its average volume of 51,862. AACG stock has risen by 1,102 percent YTD and by 1,282 percent over the last year.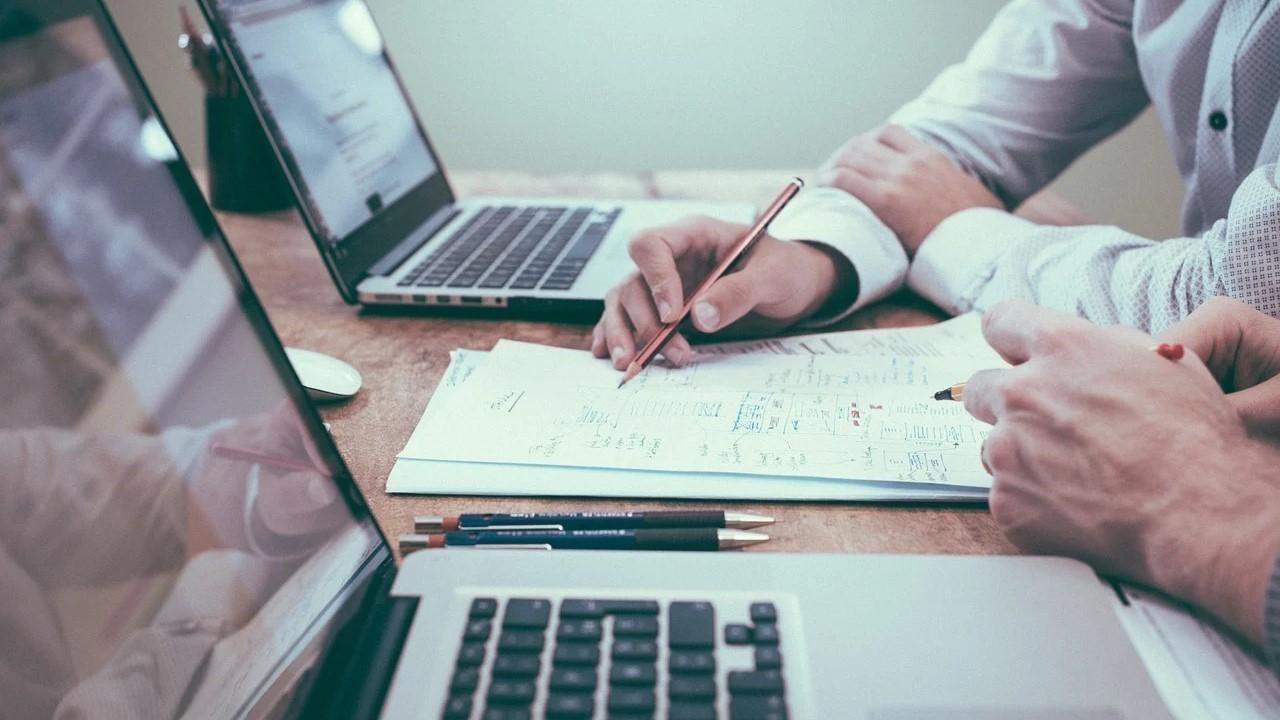 Article continues below advertisement
ATA Creativity focuses on education
Founded in 2006, ATA Creativity is a China-based education company. The company provides many educational services including portfolio training, educational travel, and overseas study counseling through its training center network. In the third quarter of 2020, ATA Creativity generated an EPS of $0.043 on sales of $6.52 million. The company's sales grew by 3.9 percent YoY.
AACG stock on WallStreetBets
On Feb. 4, AACG stock surged significantly after it was targeted by retail investors. AACG stock was pumped by retail investors on social media platforms, including Reddit investor forum WallStreetBets, Stocktwits, and Twitter. Usually, AACG doesn't trade with high short interest. In fact, the stock doesn't trade with heavy volumes since the supply of shares in the market is limited. AACG has about 31 million shares outstanding.
Article continues below advertisement
Social media-driven retail investors targeted heavily shorted shares like Nokia, Blackberry, and GameStop in an attempt to trigger a short squeeze. The investors targeted the stocks that hedge funds have bet against. GameStop stock soared from $17.25 on Jan. 4 to as high as $483 on Jan. 28. Melvin Capital Management lost about 53 percent because the hedge fund was betting against the video game retailer's stock.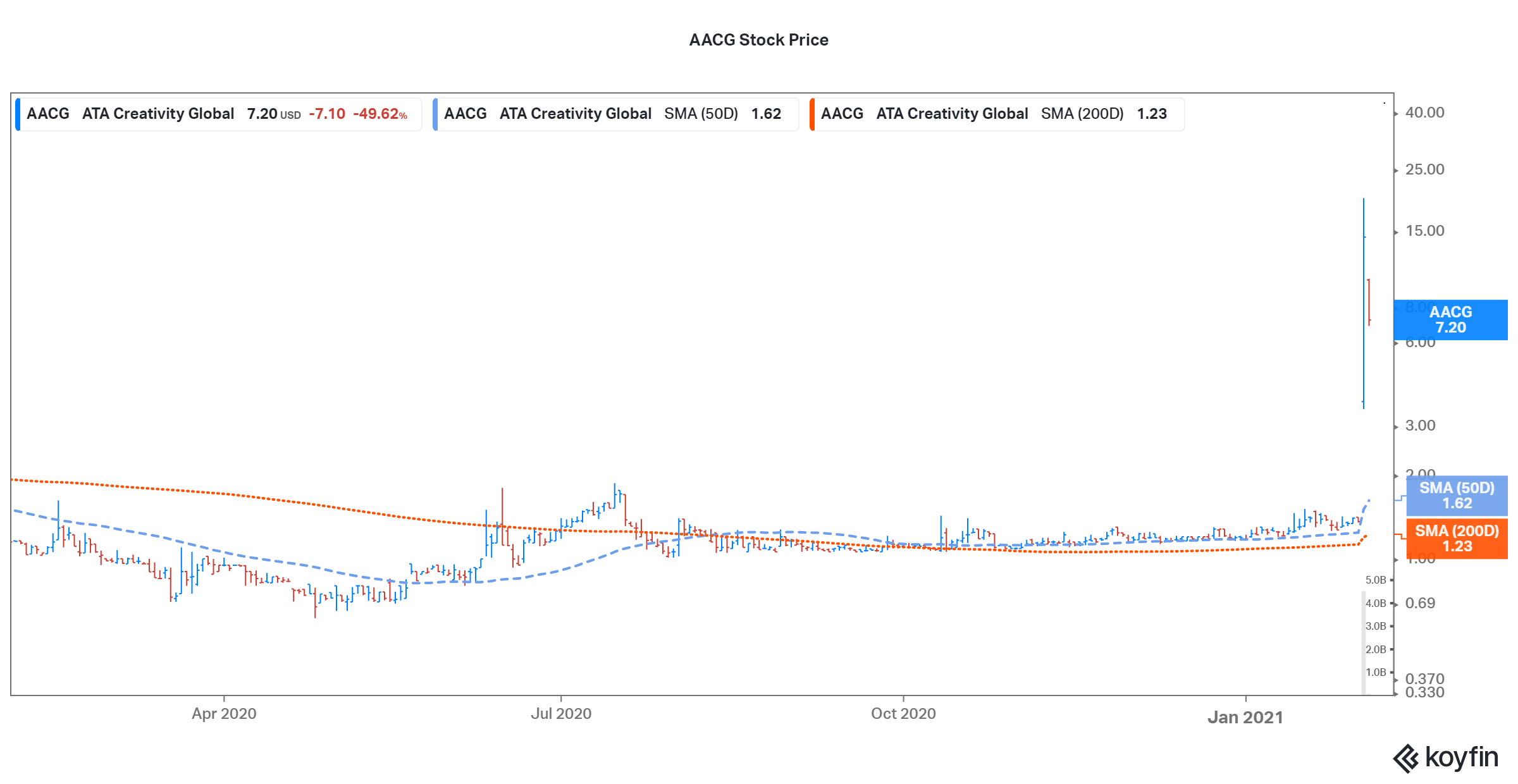 Article continues below advertisement
AACG's stock price forecast
According to CNN, AACG stock is being tracked by just one Wall Street analyst. The analyst has a buy recommendation. The 12-month average target price for AACG stock is $6.50.
Will AACG meet the same fate as GME?
GameStop stock was trading at $70.25 on Feb. 5, which is almost 85 percent below the peak of $483 last month. The stock fell significantly after the short interest declined. Investors should trade in AACG stock with caution since it could witness the same fate as GameStop.
Investors face high risk since AACG is a penny stock. The company doesn't generate a net income and its business model isn't fully proven. Penny stocks are highly volatile, which makes entry and exit decisions difficult since it could lead to significant losses quickly.
As seen in the above chart, AACG stock is trading significantly higher than its 200-day and 50-day moving averages. However, the stock is down 51 percent on Feb. 5 at 10:34 a.m. ET.