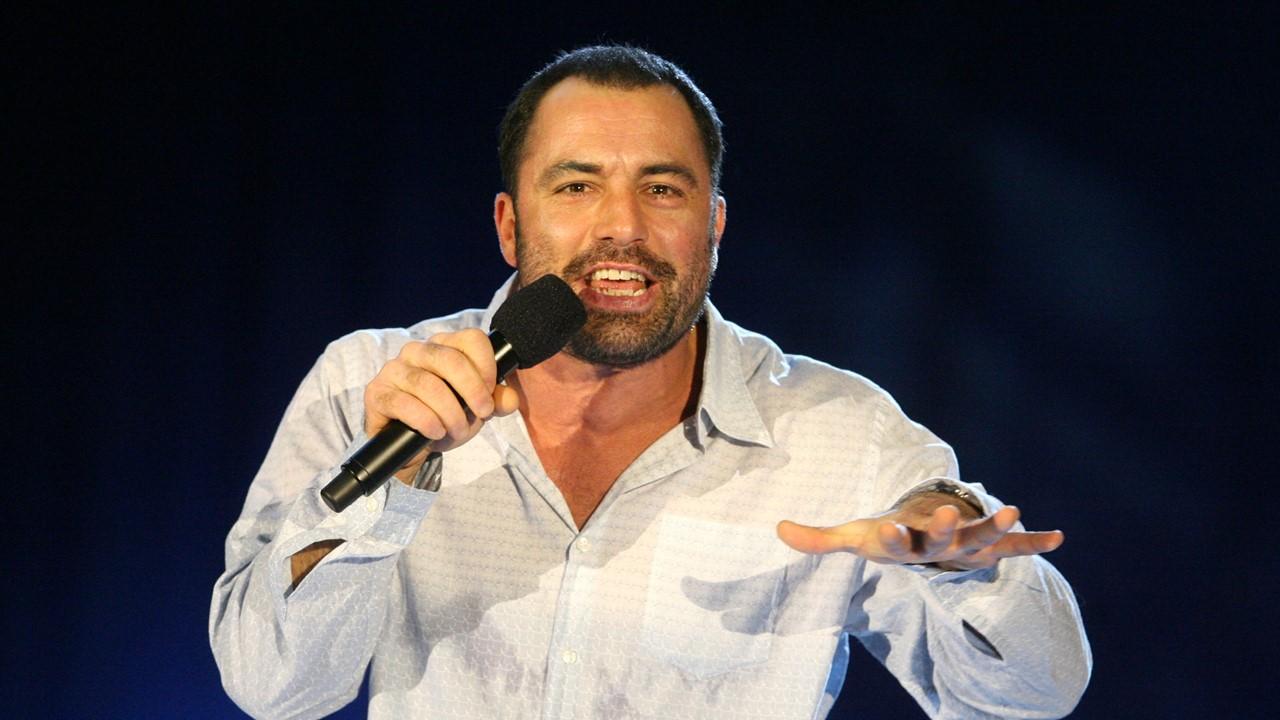 Joe Rogan Issues an Apology Amid Spotify Controversy
Through The Joe Rogan Experience, host Joe Rogan has contributed to the spread of COVID-19 misinformation throughout the pandemic. This caused Neil Young to have his music catalog removed from Spotify (NYSE:SPOT) at his request as a way of boycotting the streaming platform, as it continues to support Rogan's podcast.
Article continues below advertisement
Article continues below advertisement
Other artists have also removed their music from the streaming platform in support of Young. With a growing protest towards Rogan and Spotify, the podcast host issued an apology on Jan. 30. Spotify CEO Daniel Ek also released a statement on Jan. 30 and said that the platform will implement an advisory for listeners that will direct them to a COVID-19 hub where they can learn more about the virus.
Neil Young wrote a scathing letter about Spotify and Rogan.
In a since-deleted open letter to his management and record label, Young called out Spotify for supporting The Joe Rogan Experience podcast. Young said that Rogan spreads fake information about vaccines, and Spotify is complicit since it streams Rogan's podcast.
Article continues below advertisement
In the letter, Young said, "I want you to let Spotify know immediately TODAY that I want all my music off their platform. They can have [Joe] Rogan or Young. Not both." Spotify's market capitalization has dropped by over $2 billion since the letter was released to the public, according to Variety.
The ultimatum is a follow-up to another open letter from December. Late in 2021, hundreds of doctors and scientific experts signed their own open letter calling for Spotify to implement a policy protecting listeners from proven misinformation. The letter said, "Though Spotify has a responsibility to mitigate the spread of misinformation on its platform, the company presently has no misinformation policy."
Article continues below advertisement
Article continues below advertisement
The streaming platform granted Young's wishes and removed his music on Jan. 28. Young's 2009 remaster of "Heart of Gold" had over 235+ million streams on Spotify.
Ivermectin-using anti-vaxxer Rogan has peak listeners.
Rogan's podcast has about 11 million daily listeners, which makes it the most popular podcast on Spotify. Since the COVID-19 pandemic started, Rogan has used his platform to discourage vaccinations (especially in younger individuals) and falsely referred to mRNA vaccines as "gene therapy."
Article continues below advertisement
As for pandemic-related misinformation, many of Rogan's claims have been debunked by science. However, the podcast's average 24-year-old listeners are still at risk if they aren't getting factually revised information elsewhere.
Article continues below advertisement
Rogan has advocated for—and used—a dewormer called Ivermectin to treat COVID-19. Veterinarians prescribe high doses of Ivermectin to horses to get rid of parasitic worms. The FDA has made it very clear that using Ivermectin to treat COVID-19 is a bad idea. Also, Rogan has promoted the idea of mass hypnotization and hosted guests who referred to pandemic protection policies as Holocaust-like.
Article continues below advertisement
What other artists have followed suit in leaving Spotify?
Other artists and entertainers have backed out of Spotify for different reasons, including comedians boycotting Spotify over a lack of writers' royalties. While songwriters receive royalties from Spotify streams, joke writers don't.
Eight-time Grammy Award-winning artist Joni Mitchell announced on Jan. 28 that she has requested for the platform to remove her music. The songwriter supports Young in his protest against Spotify and Rogan's spread of misinformation. Rock artist Nils Lofgren, a member of Bruce Springsteen's E Street Band, announced on Jan. 29 that he will be removing his music from Spotify as well.