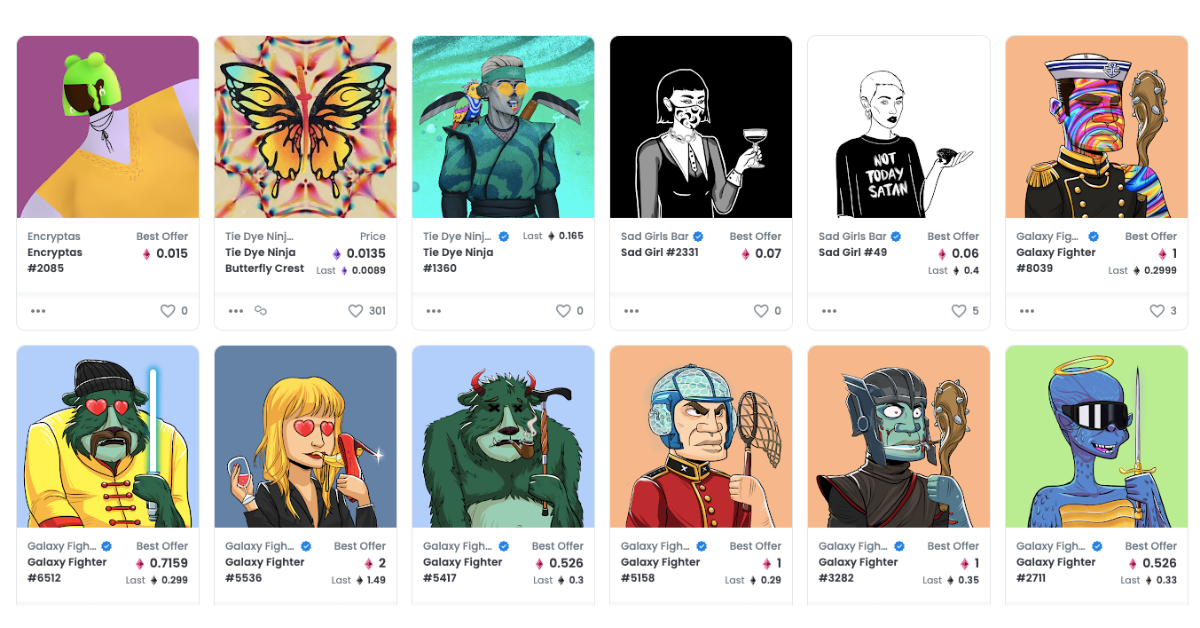 NFT Collectors Are Weary of Royalties—Are NFTs Considered Securities?
Not all NFTs (non-fungible tokens) are created equal—whereby "equal" we refer to the same. As unique as NFTs inherently are, so too are their overall utility cases and the respective "tokenomics" built around them.
With so many NFT projects, many of them are leaning on innovative ways to incentivize users to bring back value to the holder. In these cases, it blurs the lines on whether NFTs are considered securities.
Article continues below advertisement
NFTs have several use-cases for owners. Some NFTs generate other tokens for utility or governance. Other NFTs are split or "sharded" into other tokens—representing a piece of the whole. NFTs can be offered as collateral for a loan.
Another mechanism NFTs have unlocked is the idea of "royalties" where a portion of the fees generated when NFTs are bought and sold on the marketplace goes back to the token holders.

Article continues below advertisement
The idea of "royalties" doesn't fare well with U.S. securities laws.
Recently, cryptocurrency derivatives exchange and platform FTX launched its NFT marketplace. It offers a diverse set of collections alongside Solana NFT collections. While the FTX NFT marketplace houses an array of NFTs, FTX's president, Brett Harrison, avoids offering any NFTs that offer buyer royalties. This mechanism and nature start to appear as security.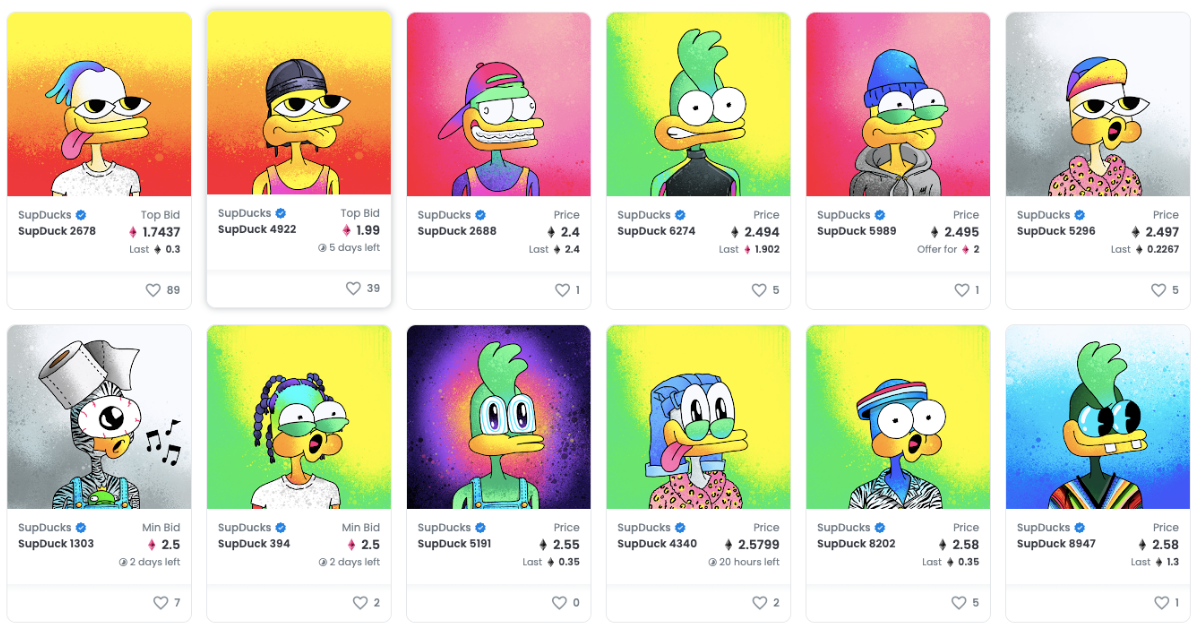 Article continues below advertisement
The U.S. Securities laws define "security" as "fungible and tradable financial instruments used to raise capital in public and private markets." There are primarily three types of securities—equity securities, debt securities, and hybrid securities. Hybrid securites are a combination of both equity and debt securities.
There are also "fixed-income securities" which are investments, like NFTs, that ensure a percentage will be paid out on a regular schedule—which royalties might lend themselves to be.
As Harrison explains, "A token [NFT] which guarantees you a percentage income stream from the sales of a pool of assets starts to look like a security."
Article continues below advertisement
While some NFTs give royalties, not all NFTs do—so are they securities?
Collectors and investors aren't the only ones sharing similar concerns. NFT marketplace OpenSea shares the same policy as FTX. Its terms and conditions outline a range of NFTs that aren't suitable for its platform. These include NFTs that can be redeemable for "financial instruments" and ones that "entitle owners to financial rewards"—the same way royalties operate.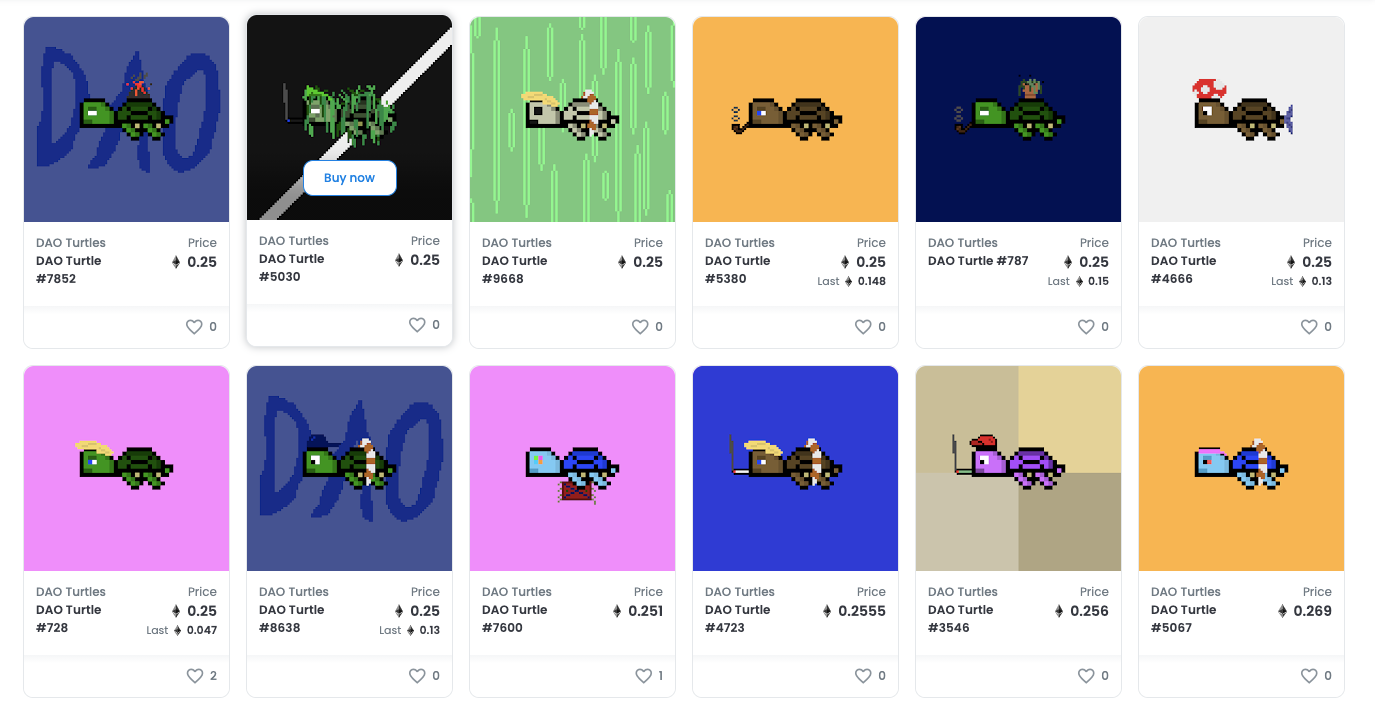 Article continues below advertisement
These policies brought up some concerns to collectors whose NFTs generate utility or governance tokens [daily] for the game, application, or platform. Utility tokens don't have financial value other than the utility they can provide for the respective user experience. The value can sometimes drive up its market price, depending on the value the community also places on the given utility.
In essence, a utility token isn't seen as an asset that holds any financial value or as an investment. The utility token is mainly intended to enhance, add, or modify the present state of an NFT. As a result, utility tokens are not seen similar to securities, like the NFTs promising royalties.
However, only time will tell with the upcoming U.S. crypto framework, how the definitions and wording might change.
As OpenSea's policy explained, it wouldn't support any NFT project that "entitles owners to financial rewards" resulting in removing the DAO Turtles NFT, last week—although it didn't specify which term was violated. What's known is that the NFT project awards tokens to NFT holders, explicitly promising them "returns."