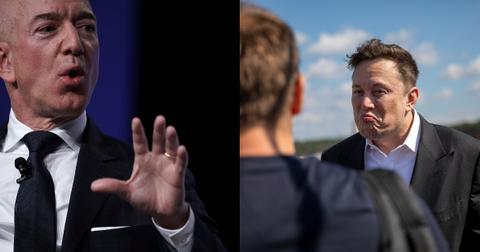 Elon Musk and Jeff Bezos Aren't Pals and Might Never Be
By Mohit Oberoi, CFA

Updated
Amazon CEO Jeff Bezos and Tesla CEO Elon Musk are the world's two richest people. Both have reshaped their industries—retail and automotive. However, Musk and Bezos aren't the best of friends and might not be anytime soon.
Article continues below advertisement
There are a lot of similarities between Musk and Bezos. Both of them have an eye for opportunity that others ridiculed—nobody expected Amazon to dethrone retailers like Walmart, and no one expected Musk's Tesla to change the automotive industry. Both Musk and Bezos have invested in unconventional ventures. Despite these similarities, though, the two don't get along. Here's what the two have to say about each other.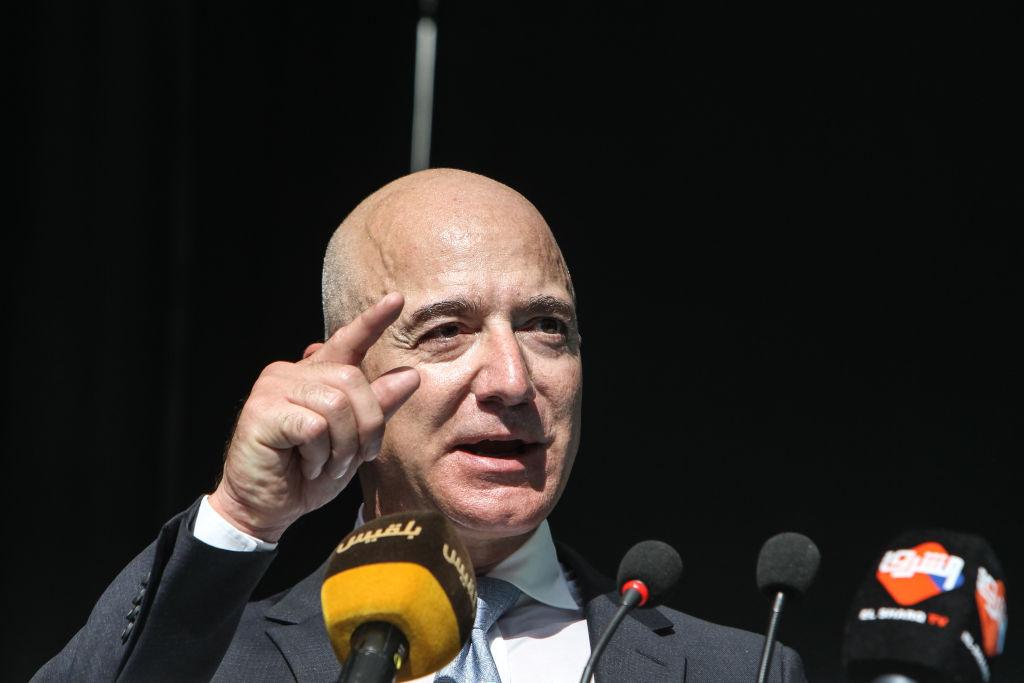 Article continues below advertisement
Are Jeff Bezos and Elon Musk friends?
You just need to look at some of Musk's tweets to see that he's not friends with Bezos. Back in 2012, Musk mocked Amazon in a tweet about the availability of uranium ore on the e-commerce platform. When Amazon announced in 2020 that it would be acquiring autonomous driving company Zoox, Musk called Bezos a "copycat." And that was the second time—the first was in 2017 when he was referring to Bezos's Project Kuiper, a Starlink rival. Musk has also called Amazon a monopoly, echoing lawmakers' antitrust concerns about the company.
Article continues below advertisement
Musk versus Bezos
One reason behind the Musk-Bezos rivalry is their competing interests. Amazon has invested in Rivian, an electric vehicle company, and ordered 100,000 Rivian electric delivery vans. With Zoox, Amazon forayed into autonomous driving, competing with Tesla's Autopilot.

Article continues below advertisement
What's behind the Musk-Bezos feud?
Some of Bezos's private ventures rival Musk's private companies. For instance, Bezos's Blue Origin competes with SpaceX, a private company founded by Musk.
While Bezos's and Musk's vision converges on space travel, electric vehicles, and autonomous driving, the two have differing views on hydrogen fuel cell technology. Musk is a vocal critic of hydrogen-powered vehicles, but Bezos has invested in ZeroAvia, which is working on hydrogen-powered powertrains for aircraft.
Article continues below advertisement
Musk has a long history of mocking competitors publicly, and he's taken several swipes at legacy automakers. Bezos's ventures don't only compete with publicly listed Tesla, but several of Musk's private ventures.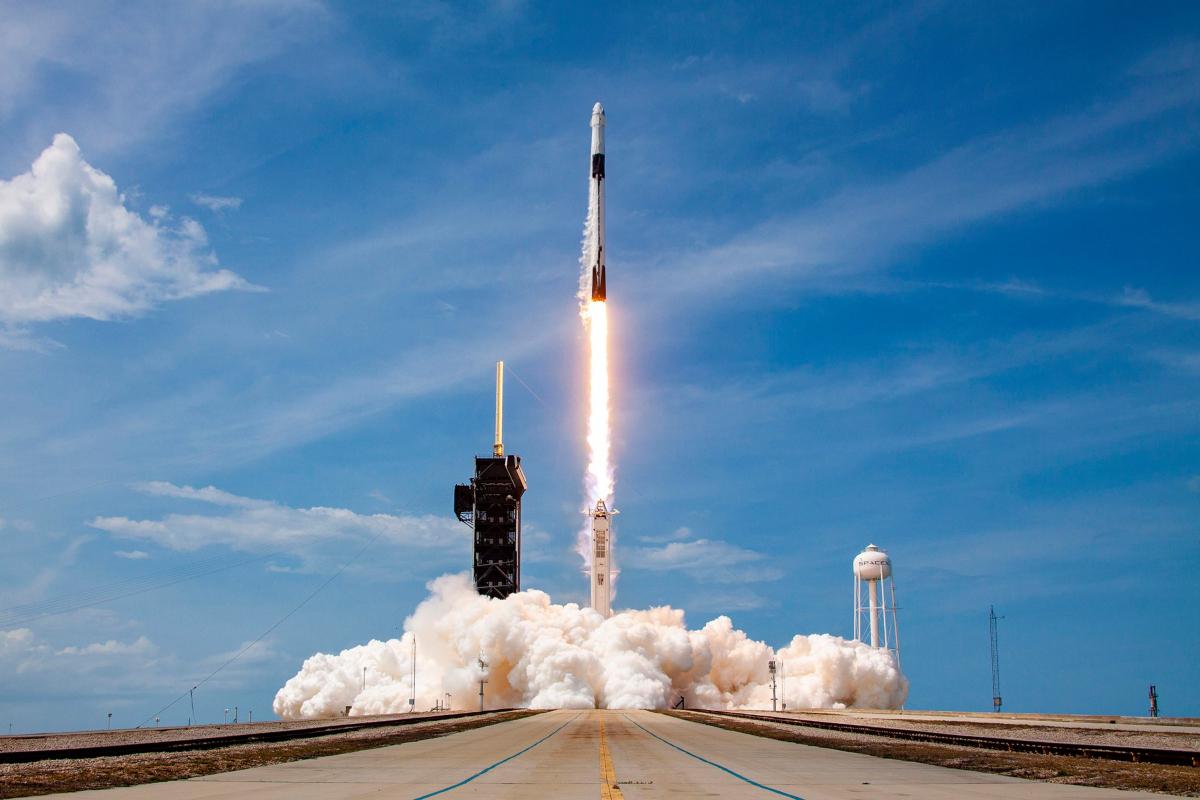 Article continues below advertisement
Will Elon Musk surpass Jeff Bezos?
If someone were to say two years back that can Musk could dethrone Bezos as the world's richest person, they likely would have been dismissed. However, after Tesla stock's massive rally in 2020, that dethroning looks possible.
Musk added over $100 billion to his net worth in 2020, becoming the first person to do so. According to Forbes, as of Dec. 27, 2020, Bezos had a net worth of $185.2 billion and Musk was worth $147 billion. That's a difference of only about $38 billion. Given the massive euphoria toward Tesla stock, especially among Robinhood traders, Musk could very well become the world's richest person.