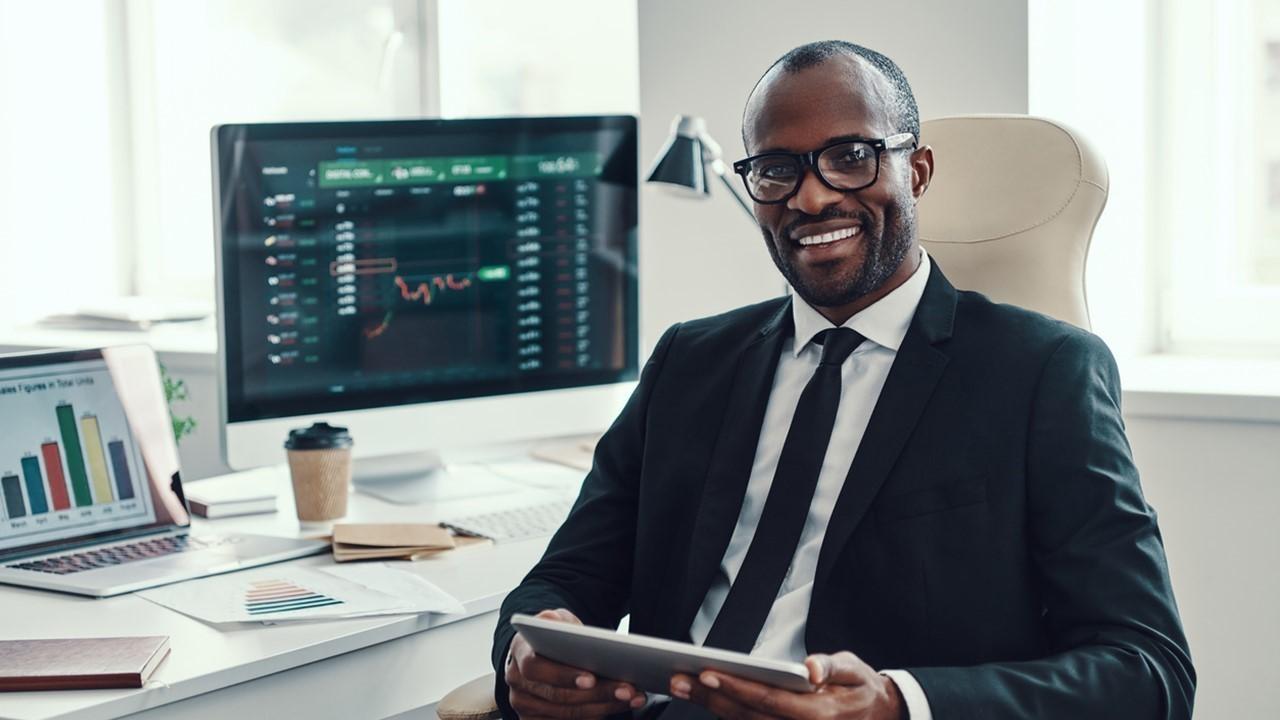 APXT SPAC Offers Strong Long-Term Growth Potential
Apex Technology Acquisition Corp. (APXT), a SPAC, saw its stock rise 0.3 percent on March 10. However, the stock is down 33 percent from its 52-week high. What's the forecast for APXT stock before the SPAC merges with AvePoint? Will APXT rise or continue to fall?
Article continues below advertisement
The APXT SPAC is scheduled to take AvePoint public. AvePoint is the largest data management solutions provider for Microsoft cloud. The blank-check company is led by co-CEOs Jeff Epstein and Brad Koenig. The APXT and AvePoint merger is expected in the first quarter of 2021.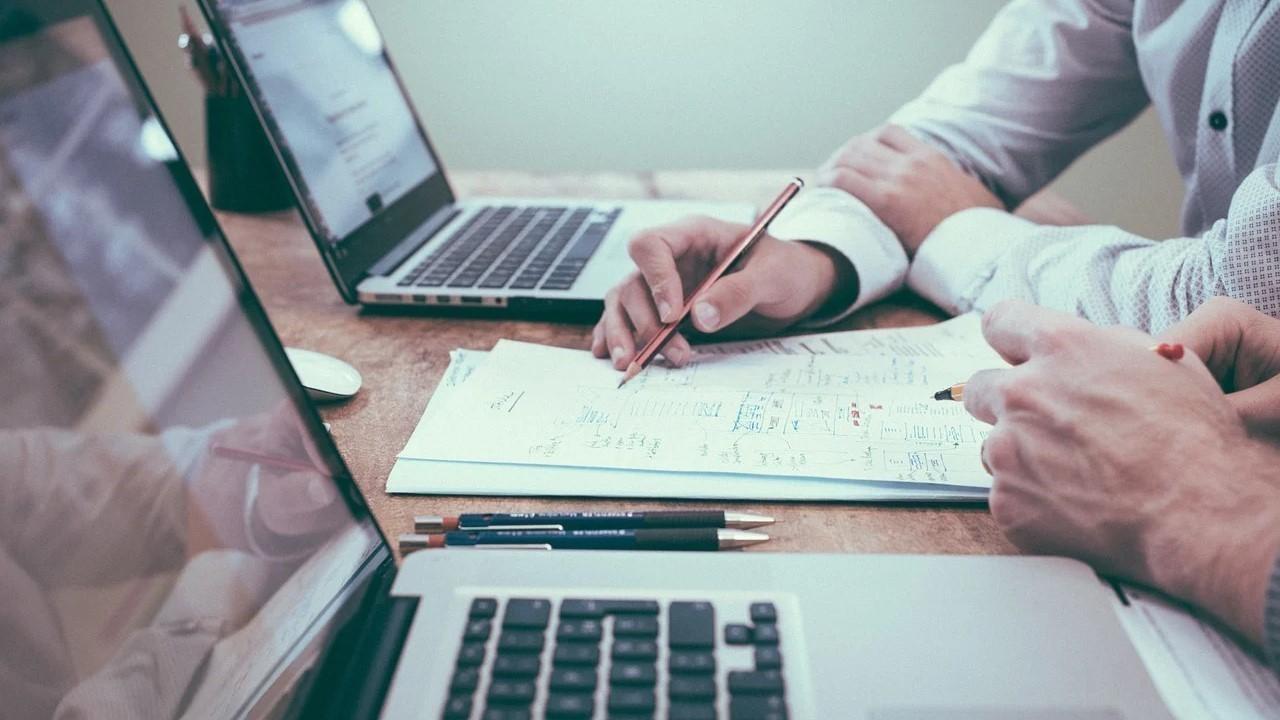 Article continues below advertisement
Why APXT SPAC stock is falling
APXT stock has risen by 20 percent since its IPO. Currently, it's down 33 percent from its all-time high, which it hit on December 28, 2020. The stock has been trending downwards since there has been a massive sell-off in SPACs. The sell-off might have been caused by the fall in the SPACs headed by billionaire Chamath Palihapitiya and Churchill Capital IV (CCIV). Also, the stock prices are under pressure as bond yields rise.
Details about the APXT and AvePoint merger date are developing.
The APXT and AvePoint merger is expected to close in the first quarter of 2021. The transaction, subject to approval by APXT shareholders and other customary closing conditions, is set to have a pro forma enterprise value of $1.7 billion. The combined entity will be listed on the Nasdaq Exchange under the ticker symbol "AVPT."
Article continues below advertisement
The transaction will be funded by a combination of $352 million in cash held by APXT in trust and an additional $140 million in PIPE (private investment in public equity) from institutional investors. AvePoint is expected to have around $252 million in cash on its balance sheet when the deal closes. Existing AvePoint shareholders are set to own about 72 percent of the combined company when the deal closes.
AvePoint versus its peers
AvePoint competes with many players in the tech space including Alteryx (AYX) and Dynatrace (DT). AvePoint expects to generate sales of $148 million in 2020 and forecasts its sales to grow by 30 percent in 2021 and 33 percent in 2022. AvePoint's 2020 adjusted EBIT margin of around 14 percent also looks good.
Article continues below advertisement
Alteryx generated sales of $495.3 million in 2020. Meanwhile, Wall Street analysts expect the company's sales to grow by 13.1 percent in 2021 and 20.8 percent in 2022. Dynatrace is expected to grow its sales by 28 percent in 2021 and 24.1 percent in 2022.
APXT's valuation
APXT valued AvePoint at a pro forma implied equity value of $2.0 billion. Meanwhile, at APXT's current stock price, AvePoint is valued at around $2.41 billion. In comparison, Alteryx and Dynatrace have market capitalizations of $5.72 billion and $14.44 billion, respectively.
Article continues below advertisement
In its presentation announcing the merger, AvePoint provided a valuation comparison. Its 2021 EV-to-sales multiple is 9.0x. In comparison, Alteryx's and Dynatrace's multiples are 14.3x and 11.3x, respectively.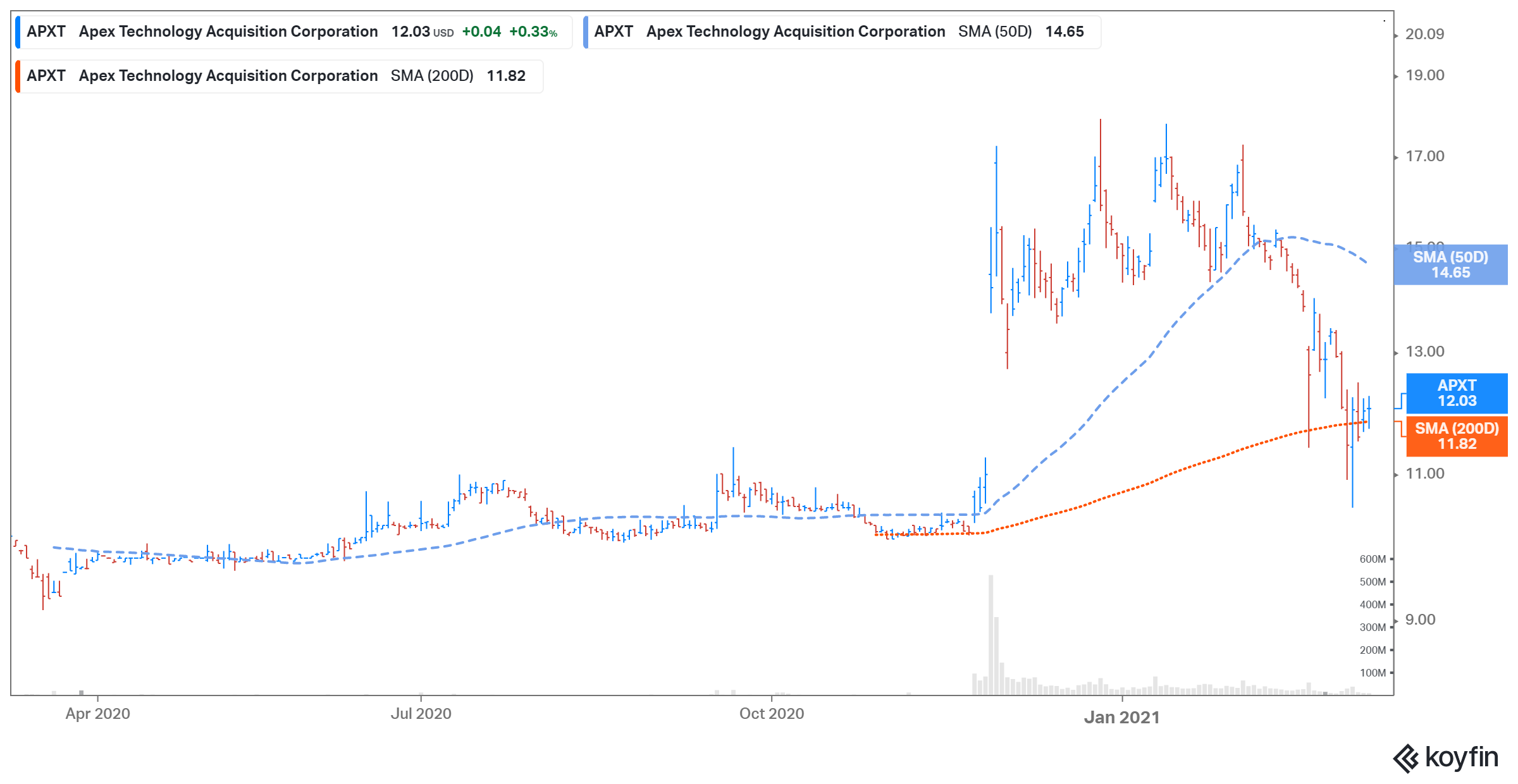 APXT SPAC stock is a buy before the merger
APXT SPAC stock could be a good buying opportunity based on its strong long-term growth potential and valuations. The market correction has brought the valuations of top SPACs more in line with their future growth outlook. AvePoint thinks that it has a total addressable market opportunity of $33 billion by 2022. The company is expected to increase its user base as more people worked from home amid the coronavirus pandemic. However, APXT SPAC stock is a speculative play until its merger with AvePoint closes.