The History of Amazon, From Jeff Bezos' Garage to Multi-Billion Dollar Company
It's hard to imagine a world without Amazon, so it's easy to forget that the e-commerce giant started out as a small online bookseller in 1995.
Fast forward three decades and Amazon is one of the most prominent tech companies and its founder Jeff Bezos is one of the wealthiest men in the world.
Article continues below advertisement
So, how did it all start and how did Bezos take Amazon from his garage to warehouses all over the globe? Here is a complete timeline of Amazon's history.
July 5, 1994: Jeff Bezos launches Amazon (then Cadabra, Inc.) in his garage in Washington.
After quitting his job at a Wall Street firm, Bezos launched Amazon, which he named after the biggest river in the world, as an online bookseller in his garage in Bellevue, Wash. His parents invested almost $250,000 in the venture, and in the first two months, Amazon sold to all 50 states and over 45 countries, earning $20,000 a week, according to Inc.com.
Article continues below advertisement
May 15, 1997: Amazon issued its IPO at $18 per share.
Amazon began trading under the NASDAQ stock exchange in 1997, using the symbol AMZN. As expected, retailers started noticing the company's success and Amazon was sued by Barnes and Noble in 1997 (the suit was settled out of court) and Walmart in 1998 for hiring former Walmart executives.
The Walmart lawsuit was also settled out of court.
Article continues below advertisement
Dec. 12, 1999: Jeff Bezos named 'Time's Person of the Year.
Bezos was recognized by Time Magazine in 1999 and was named Person of the Year. In the issue, Bezos was already laying out his plans for Amazon to be "Earth's biggest seller of everything."
"Within the first few days, I knew this was going to be huge," Bezos told Time. "It was obvious that we were onto something much bigger than we ever dared to hope."
At the time, Amazon stock had risen to $94, and in 2001, Amazon finally turned a profit, earning more than $1 billion.
Article continues below advertisement
February 2005: Amazon launches Amazon Prime.
In 2005, Amazon launched Amazon Prime, its membership service that gave users unlimited two-day delivery on over one million in-stock items for $79 a year.
Shortly, after the company launched Fulfillment by Amazon (FBA), giving small businesses the chance to use Amazon's infrastructure.
Article continues below advertisement
August 2007: Amazon launches Amazon Fresh, Music, and Kindle.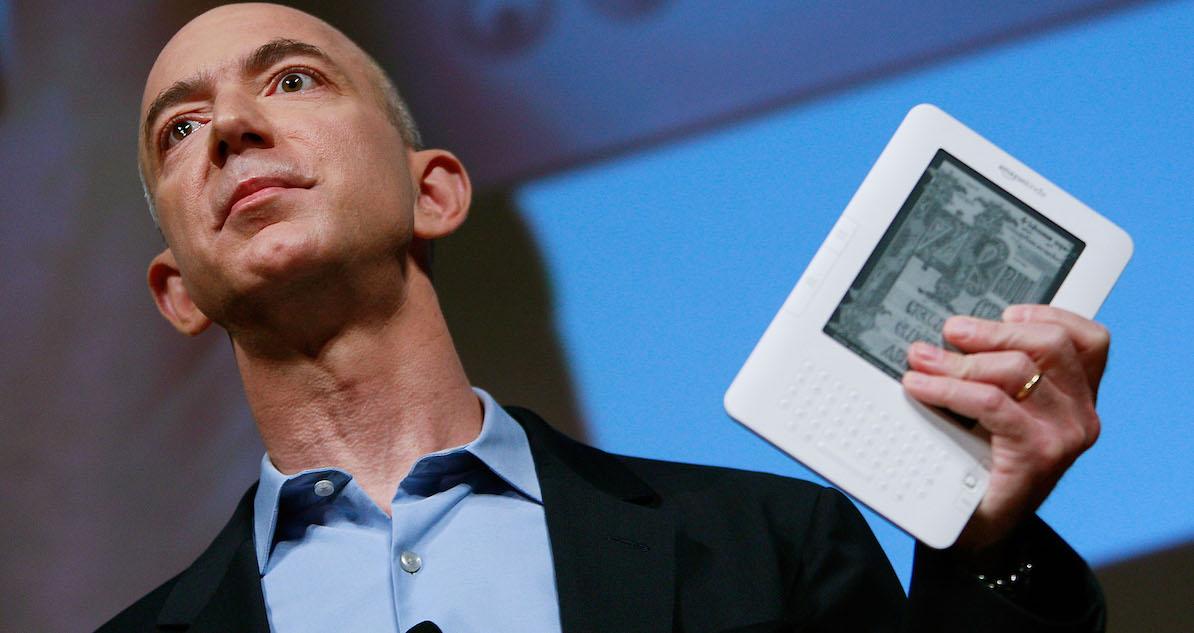 On the way to fulfilling its mission to sell everything, Amazon launched Amazon Fresh, its grocery service, in August 2007, followed by Amazon Music in September, and the e-reader Kindle in November.
Article continues below advertisement
July 22, 2009: Amazon acquires Zappos.
Amazon has been accused of anti-competitive behavior by buying up smaller rivals, but that did not stop the company from buying out online shoe and clothing retailer Zappos for $850 million.
And it certainly wouldn't be Amazon's last acquisition.
Article continues below advertisement
February 22, 2011: Amazon launches Amazon Video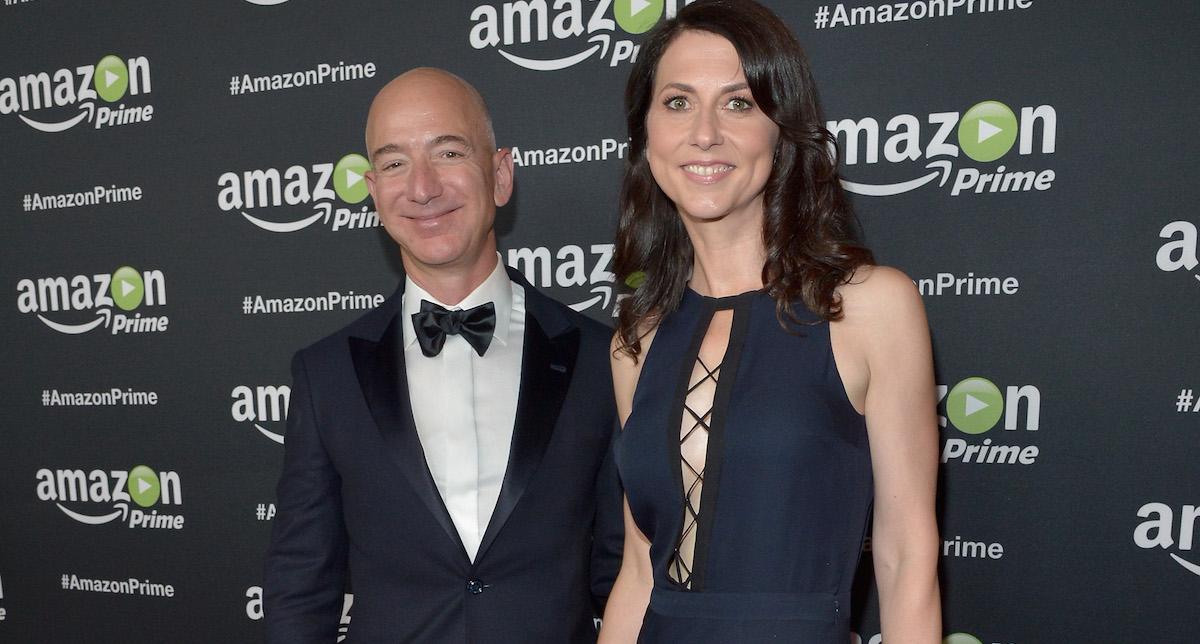 Known known as Amazon Prime Video, Amazon's first iteration of Amazon Video gave Amazon Prime members access to 5,000 movies and TV shows.
Amazon Prime Video started distributing original content in 2013 through its in-house studio and Prime Video became available worldwide in December 2016.
Article continues below advertisement
August 25, 2014: Amazon acquires Twitch.
After rumors circulated that Google was buying Twitch, it was announced that it was Amazon that was paying $970 million for the video-game-streaming website.
"Like Twitch, we obsess over customers and like to think differently, and we look forward to learning from them and helping them move even faster to build new services for the gaming community," Bezos said of the purchase at the time (via Business Insider).
Article continues below advertisement
Nov. 6, 2014: Amazon unveils Amazon Echo and Alexa.
The smart speaker that uses a voice-controlled, personal-assistant service known as Alexa was unveiled in November 2014 to compete with Apple's Siri and Google's Cortana.
Echo came within months of Amazon's other new products, including Fire TV Stick, Fire TV, and Kindle Voyage.
Article continues below advertisement
Nov. 2, 2015: Amazon opens its first physical retail store.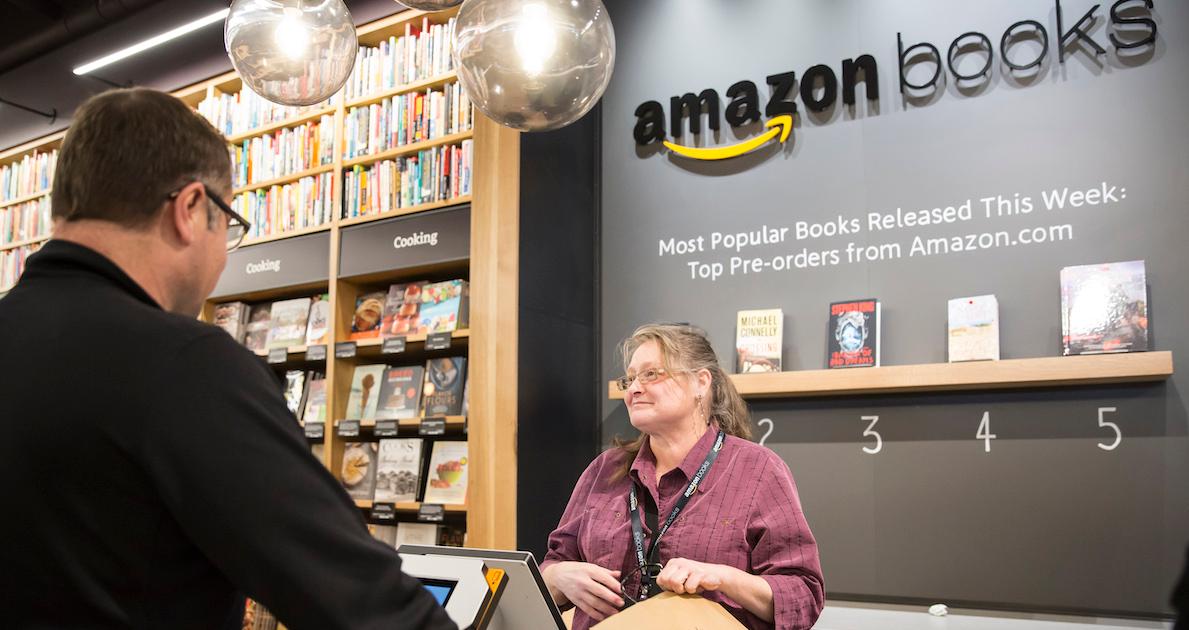 Amazon opened its first retail location, known as Amazon Books, in Seattle, where customers can purchase books matched to online prices and see online reviews on the shelves.
Unfortunately, in 2022, Amazon closed 68 of its physical locations, including its 4-star stores, where customers could shop for the best-selling products on Amazon.
Article continues below advertisement
June 15, 2017: Amazon acquires Whole Foods for $13.7 billion.
Another major purchase in Amazon's history is its acquisition of grocery retail store Whole Foods, with locations in the United States, Canada, and the United Kingdom.
A subsidiary of Amazon, customers can now order groceries online using the e-commerce site.
As for why Bezos decided to buy Whole Foods, he explained, "We have ideas about how to merge Prime and Whole Foods... to make Whole Foods a very differentiated experience and to continue to add technology to that."
Article continues below advertisement
Jan. 22, 2018: Amazon opens Amazon Go to the public.
Amazon's first cashier-less grocery store, Amazon Go opens in the company's Day 1 building, first to employees only and then to the general public. Currently, there are 42 locations of Amazon Go in Seattle, Chicago, San Francisco, New York City, and London.
Article continues below advertisement
Nov. 13, 2018: Amazon announces its second headquarter will be located New York City and Virgina.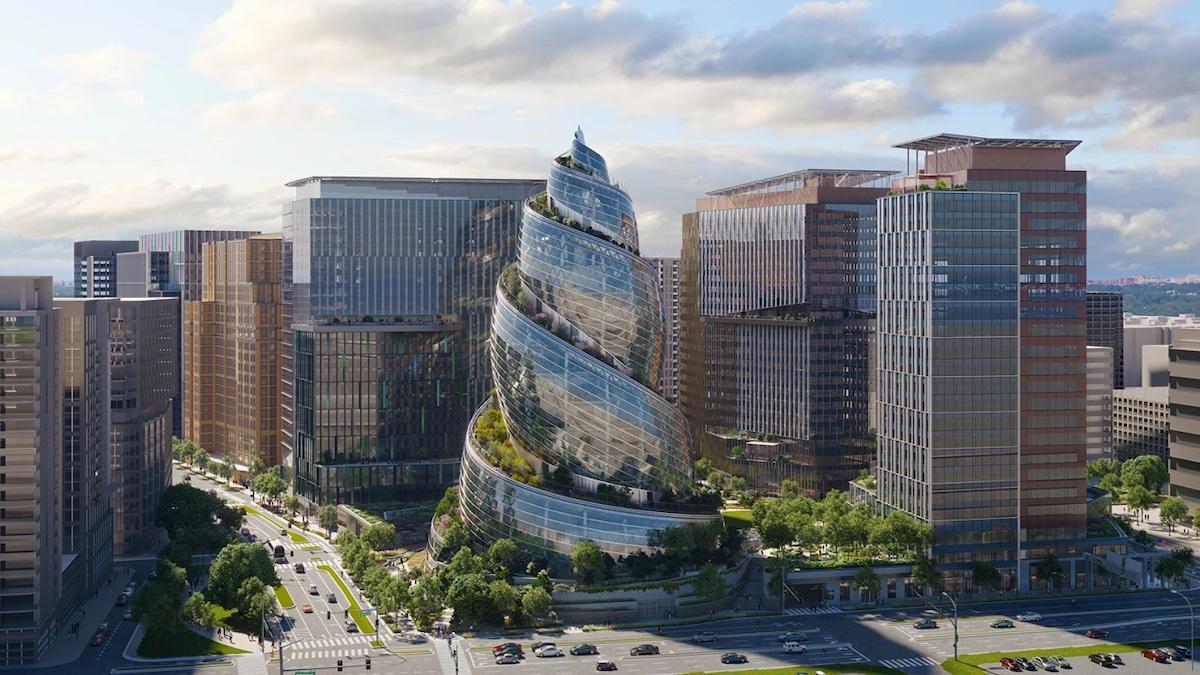 Amazon announced plans to open a second headquarters in 2017, potentially providing jobs for 50,000 employees. Many cities across the United States started campaigning (and offering incentives) for Amazon to open a headquarter in their state. However, Amazon ultimately chose New York City and Northern Virginia.
However, after massive backlash from politicians and residents, Amazon canceled its plans to open in NYC. According to Amazon, the headquarter will be known as PenPlace, and construction is in full swing.
Article continues below advertisement
PenPlace will be sustainably designed — aligning with the company's Climate Pledge — provide parks and public spaces, and establish a new home for Arlington County Community High School.
Amazon has also committed more than $35 million in total investments to local nonprofits, community groups, public schools, and businesses.
Article continues below advertisement
May 17, 2021: Amazon acquires MGM.
Amazon and MGM entered into a merger deal in May 2021, and Amazon paid an estimated $9 billion for the MGM Library, which was added to the Amazon Prime selection.
The deal was officially closed one year later in May 2022.
Article continues below advertisement
July 5, 2021: Jeff Bezos steps down as Amazon CEO.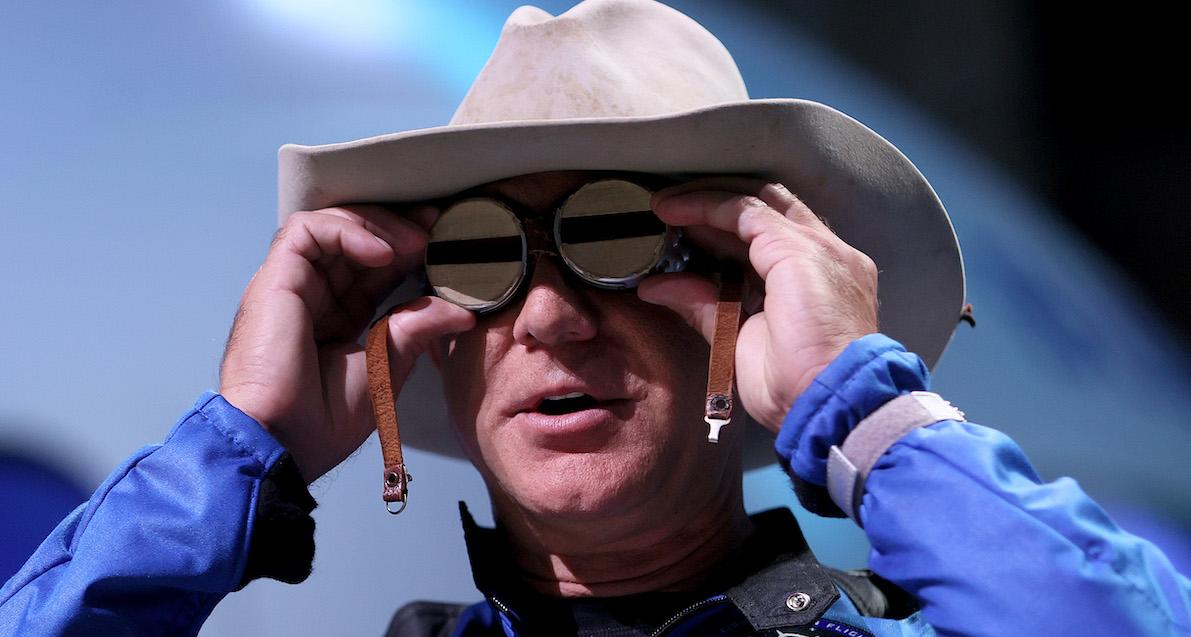 In a statement to the company, Bezos announced he would be stepping down as Amazon's CEO to focus on his other ventures, like his aerospace company Blue Origin.
"Being the CEO of Amazon is a deep responsibility, and it's consuming," Bezos wrote. "When you have a responsibility like that, it's hard to put attention on anything else."
He continued, "We have always wanted to be Earth's Most Customer-Centric Company. We won't change that. It's what got us here. But I am committing us to an addition. We are going to be Earth's Best Employer and Earth's Safest Place to Work."
Article continues below advertisement
Bezos also made sure to point out some major milestones Amazon hit including raising minimum wage to $15, and investing more than $300 million in safety projects in 2021.
Currently, Bezos is the executive chairman at Amazon, and he was replaced as CEO by Andy Jasy.
Article continues below advertisement
Article continues below advertisement
Amazon has no plans on slowing down. In 2022, it was announced that Amazon was launching the Amazon Industrial Innovation Fund, a venture investment program that will back companies developing technologies in logistics, supply chain management and safety.
Market Realist has the latest news and updates on Amazon.