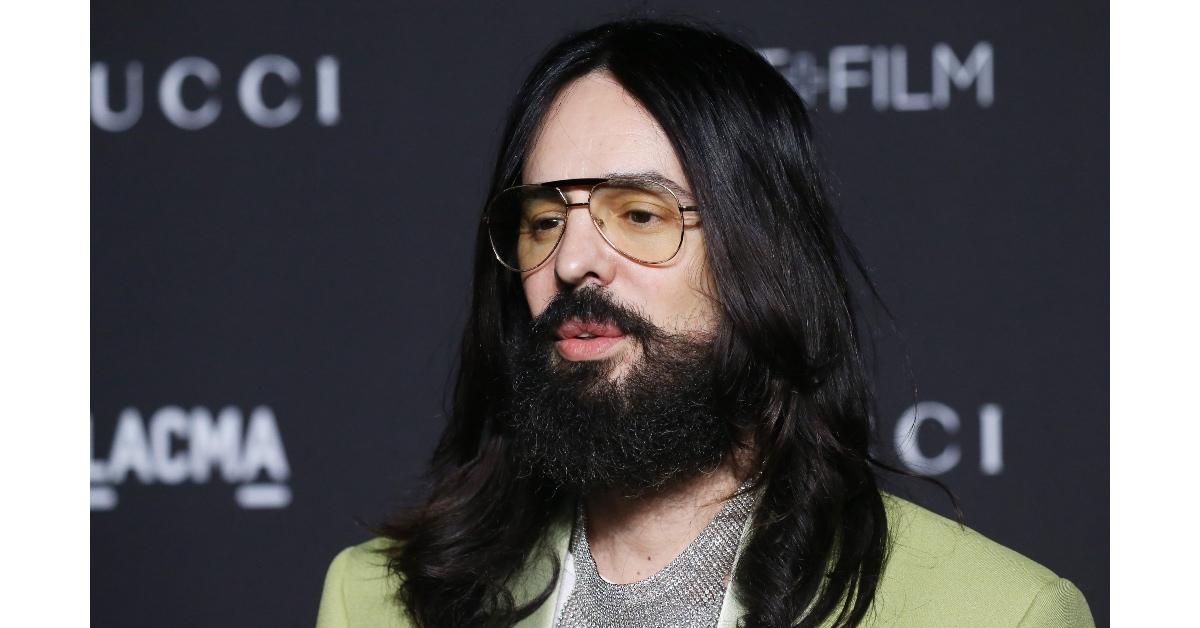 A Look at Gucci Creative Director Alessandro Michele's Net Worth
During a 60 Minutes interview with CBS' Sharyn Alfonsi, we caught a glimpse of what work life was like for Gucci's creative director, Alessandro Michele. Gucci, a brand that has been around since the 1920s, has risen beyond expectation through Michele's direction and perspective.
Article continues below advertisement
Today, Gucci is performing better than ever, and perhaps the brand can thank Michele for that. So, who is Michele, the man "involved in every detail" when it comes to Gucci fashion, and what he is worth?
Alessandro Michele
Creative Director of Gucci
Alessandro Michele is an Italian fashion designer who has served as the creative director of Gucci since 2015 and is currently viewed as "the most influential designer in fashion." Here's an interesting fact, Michele is a large collector of ancient art.
Birthdate: November 25, 1972
Birthplace: Rome, Italy
Partner: Giovanni Attili
Education: Studied costume design at the Accademia di Costume e di Moda
Article continues below advertisement
What is Alessandro Michele's net worth?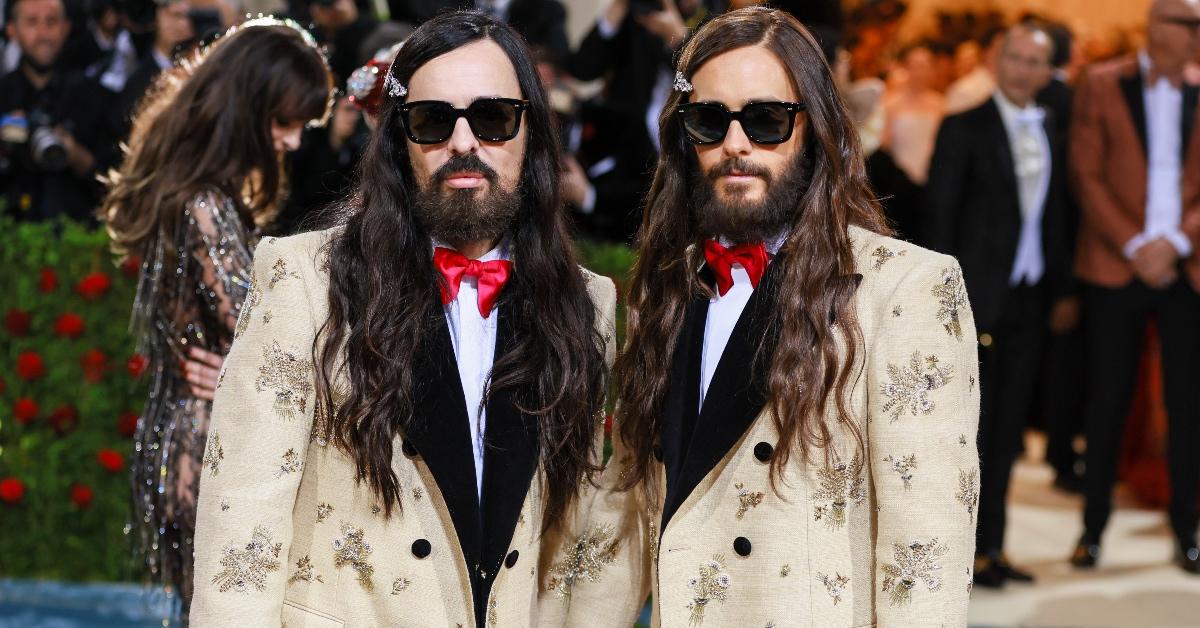 Michele's eye for style and uniqueness is perhaps what allowed him to rise in rank, earning him the title of Gucci's creative director in 2015. The Italian fashion designer, who pieces together outfits for the runway and creates eye-catching designs that sell well into the thousands, can be credited for changing "Gucci's aesthetics," as Alfonsi put it during the 60 Minutes interview.
Through his commitment to Gucci and helping the brand regain its footing as a high-end fashion house, Michele has managed to grow his net worth to $10 million, according to Idol Net Worth. Today, he lives lavishly in Rome, with his partner, Giovanni Attili.
Article continues below advertisement
Alessandro Michele isn't your average creative director for fashion, he likes "the strange" and "ugly things."
During his 60 Minutes interview with Alfonsi, Michele admitted that he is a lover of "ugly things." In fact, the "more strange," the better. While that isn't what one would expect to hear come out of the mouth of someone who oversees the final product of Gucci's fashion pieces, it seems to work.
According to Michele, his vision "sells the dream of freedom." Though Gucci's line of attire might not conform to the usual looks many fashion giants promote, it allows the wearer to express themselves through fashion, even if it means spending over $1,000 on an extravagant leather flower hairband or $4,900 on a jeweled mask hat.
Article continues below advertisement
And if you're wondering where Michele gets his inspiration from for these pricey pieces, it not only stems from his unique taste which draws him to "things that shine and scream," but also from the daily strolls he takes through Rome. Michele shared with Alfonsi that his favorite place to visit for inspiration is the Piazza Navona.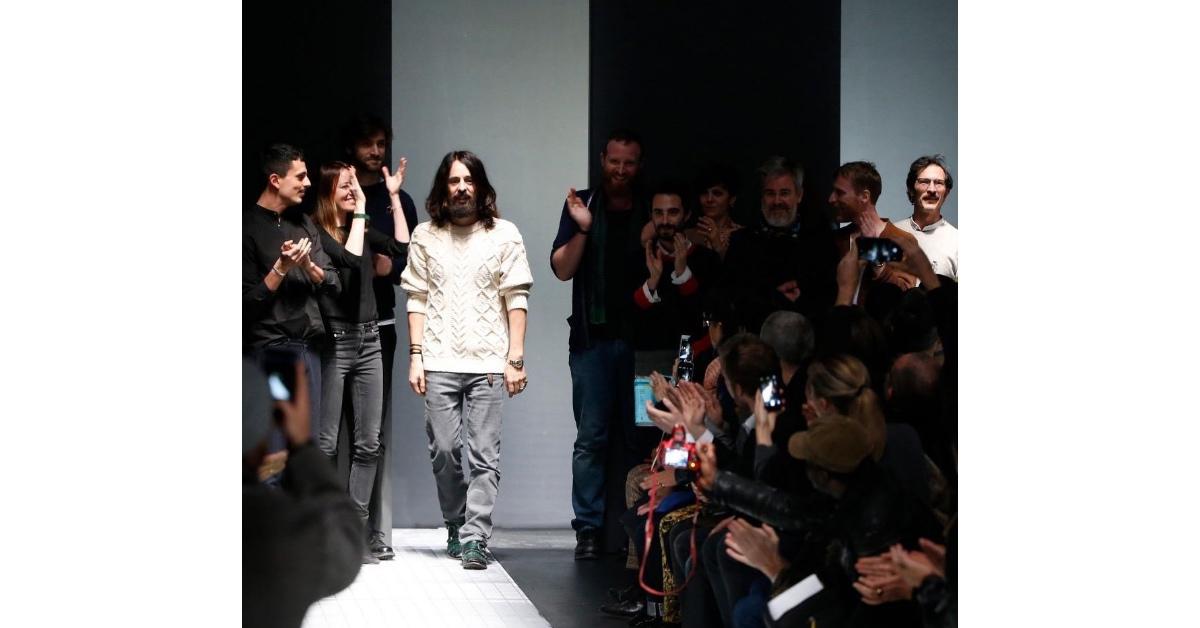 Article continues below advertisement
How long has Alessandro Michele been working for Gucci?
After studying costume design at the Accademia di Costume e di Moda in Rome, Michele envisioned himself working in Hollywood, according to his 60 Minutes interview. But things took a major shift after he was welcomed into the Italian luxury fashion house, Fendi, in 1997.
Then, in 2002, Michele was invited by Gucci's former creative director, Tom Ford, to join the brand's London-based design office. Michele was assigned the role of overseeing the brand's handbag designs and later moved up in rank, gaining the title of senior designer of Gucci leather goods.
Article continues below advertisement
Clearly, Michele had something to offer the brand as his positions continued to rise in rank. In 2011, Gucci named Michele the associate creative director to Frida Giannini, who served as Gucci's creative director from 2006 to 2014. By 2015, the same year Gucci appointed Marco Bizzarri as CEO, Michele was sitting in the seat once occupied by Giannini.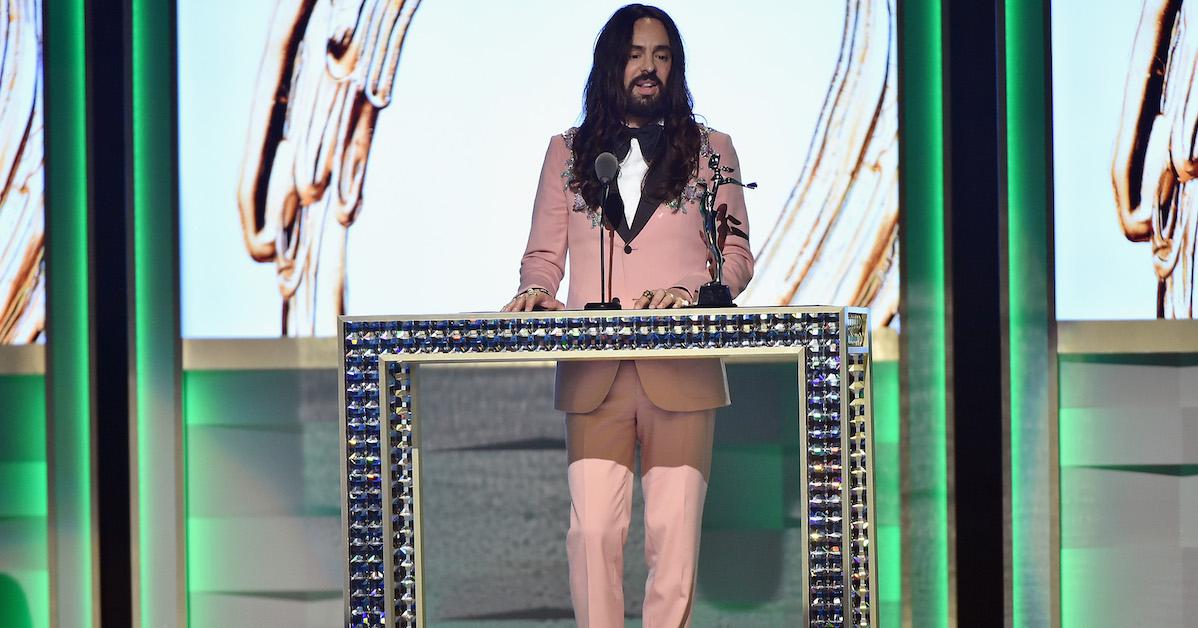 Article continues below advertisement
During his time at Gucci, Michele has contributed to transforming a brand that was essentially losing relevance into one that is now represented by top figures in fashion, sports, and entertainment. Jared Leto, Beyonce, Macaulay Culkin, and Phoebe Bridgers are just a few stars who you'll find walking in a Gucci parade or wearing the attire on the infamous Met Gala red carpet.
In addition to changing Gucci for the better, Michele is also acknowledged for helping the fashion house triple its sales in a five-year period after becoming the brand's creative director.